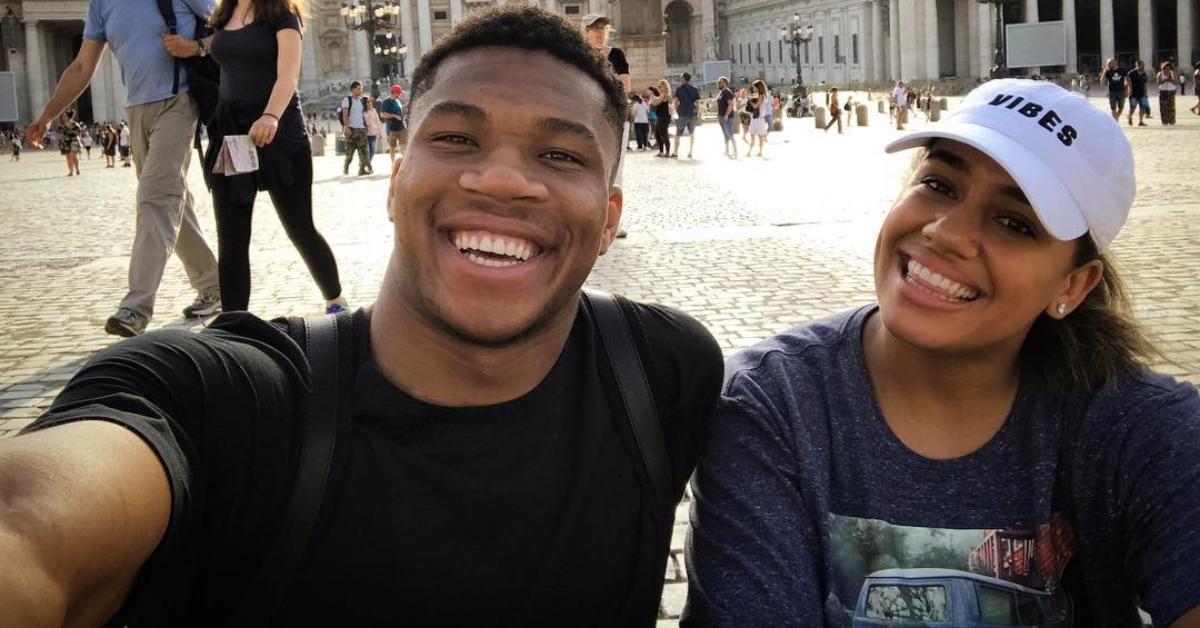 Here's What We Know About NBA Bucks Star Giannis Antetokounmpo's Girlfriend
As the Milwaukee Bucks prepare to fight to stay alive in Game 6 against the Toronto Raptors, one basketball player that everyone will have their eyes on is Greek and Nigerian NBA star Giannis Antetokounmpo.
Article continues below advertisement
Milwaukee fans will definitely be rooting for "The Greek Freak" to have a spectacular game, and one person that we bet will be cheering on the Power Forward is Giannis Antetokounmpo's girlfriend.
While all eyes are on what Giannis, 24, will be doing on the court, some fans of the hulking basketball star are interested in his private life. Mariah Riddlesprigger has been dating the NBA player for more than two years. Here's what you need to know about Giannis' No. 1 fan.
Giannis Antetokounmpo's girlfriend has a degree in sports management. 
According to Mariah's Linkedin, she graduated with a Bachelor's degree in sports management from Rice University in 2014. While in school she worked at the university's ticket office. Following graduation, Mariah interned for the Philadelphia 76ers basketball team as part of the operations team.
Article continues below advertisement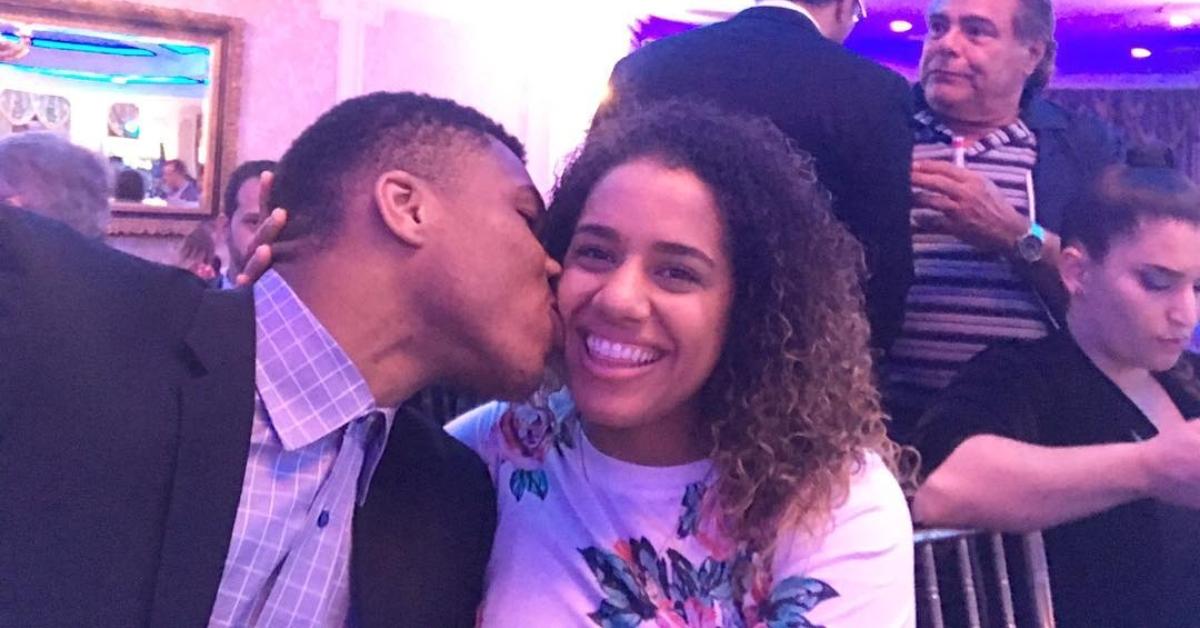 Her father was a basketball player, too. 
Aside from her beau, Mariah's father Pat Riddlesprigger was also a basketball player. He played for Fresno State University in the late '80s and early '90s. Well, we bet Mariah's boyfriend and her father certainly have a lot to talk about at family dinners.
Article continues below advertisement
Giannis and Mariah love to travel. 
Though Mariah has her Instagram set to private, Giannis regularly posts pics with his girlfriend. If you scroll through the Bucks player's social media page, you'll see that the couple love to take vacations around the world. During last year's post-season, Giannis and his girlfriend traveled to Rome.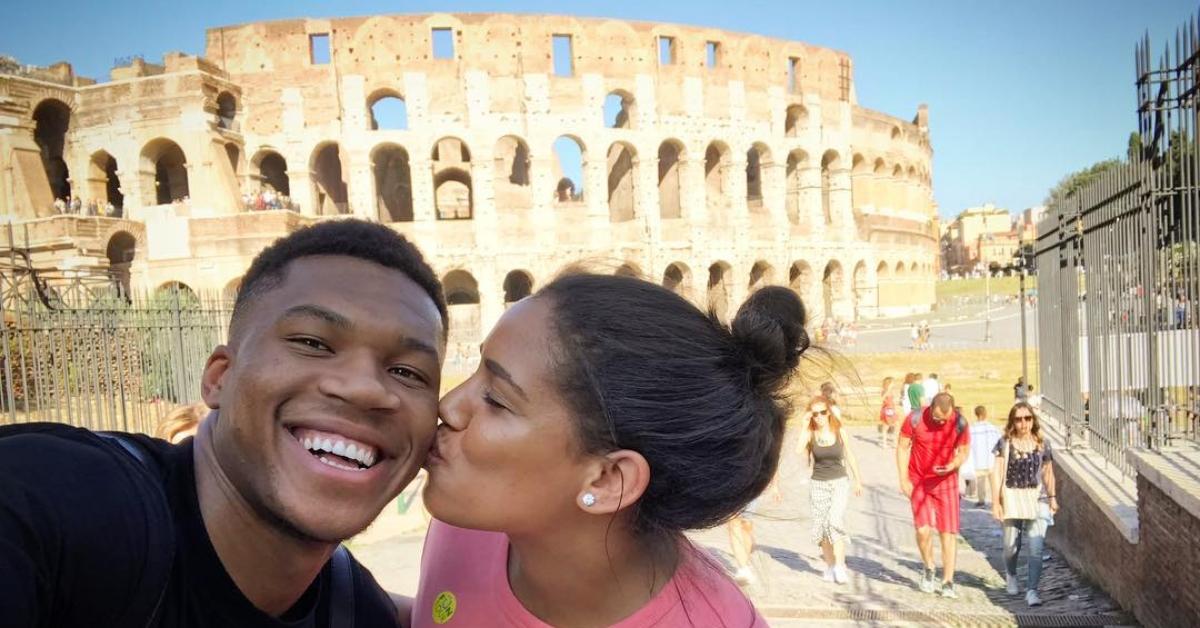 Article continues below advertisement
"Vatican Rome Italy.Thank you God for blessing me with a gift that allows me to travel the world with my loved ones," he captioned a sweet Instagram pic of the pair posted in July 2018. The year prior, the two were photographed together posing in front of the Eiffel Tower in Paris.
Mariah played volleyball in college. 
Don't be fooled... Mariah's pretty athletic herself. She previously played volleyball while attending Rice University. In high school, Mariah was awarded the position of team captain and MVP in her senior year. Well, we guess Giannis is not the only one who has skill on the court.
Article continues below advertisement
Last Valentine's Day, the couple got pretty NSFW on Instagram...
In February 2018, Giannis decided to post on Instagram live to interact with his fans... and to show off his Valentine's Day gift from his girlfriend. In the video, he presented fans with a red bell that said "ring for blow----."
"The Freak, he can be a freak on the court and on the sheets, you know what I'm saying?! Woo!" Giannis said in the Instagram live video. Apparently, Mariah was not too happy about her man showing off the risqué gift to all of his millions of fans, as you can hear her yelling in the background.
Article continues below advertisement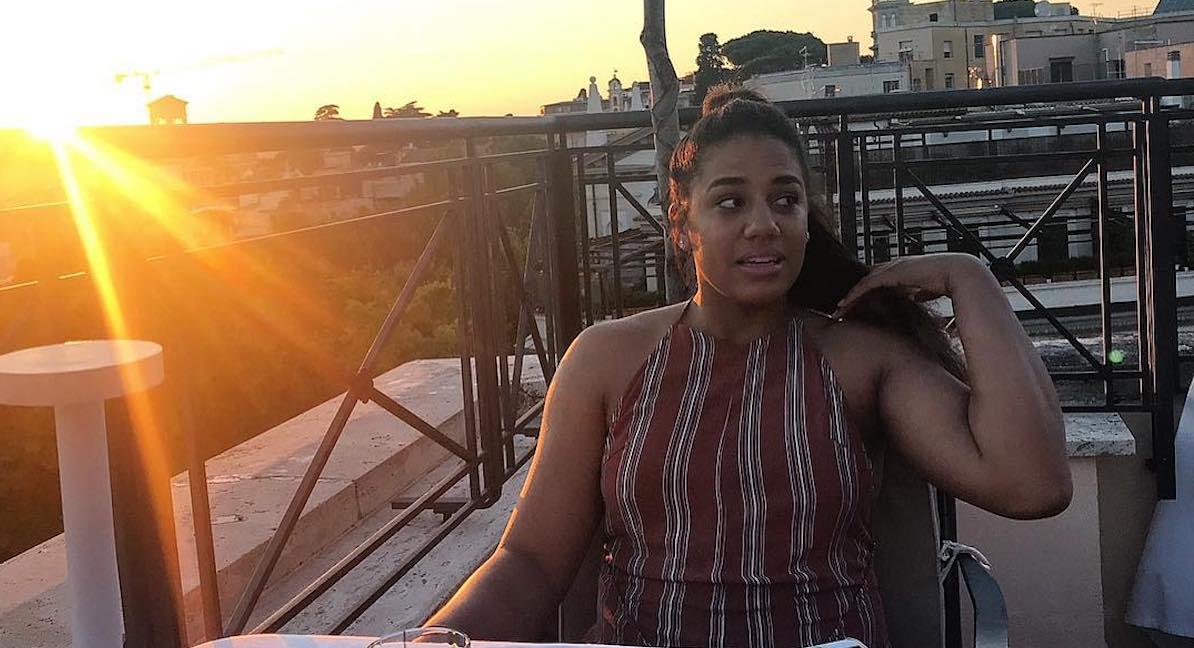 Well, we're happy to see that this couple has a sense of humor. And, we know Mariah will proudly be cheering on her beau as he competes to help his team get into the NBA finals.
Good luck, "Greek Freak!"