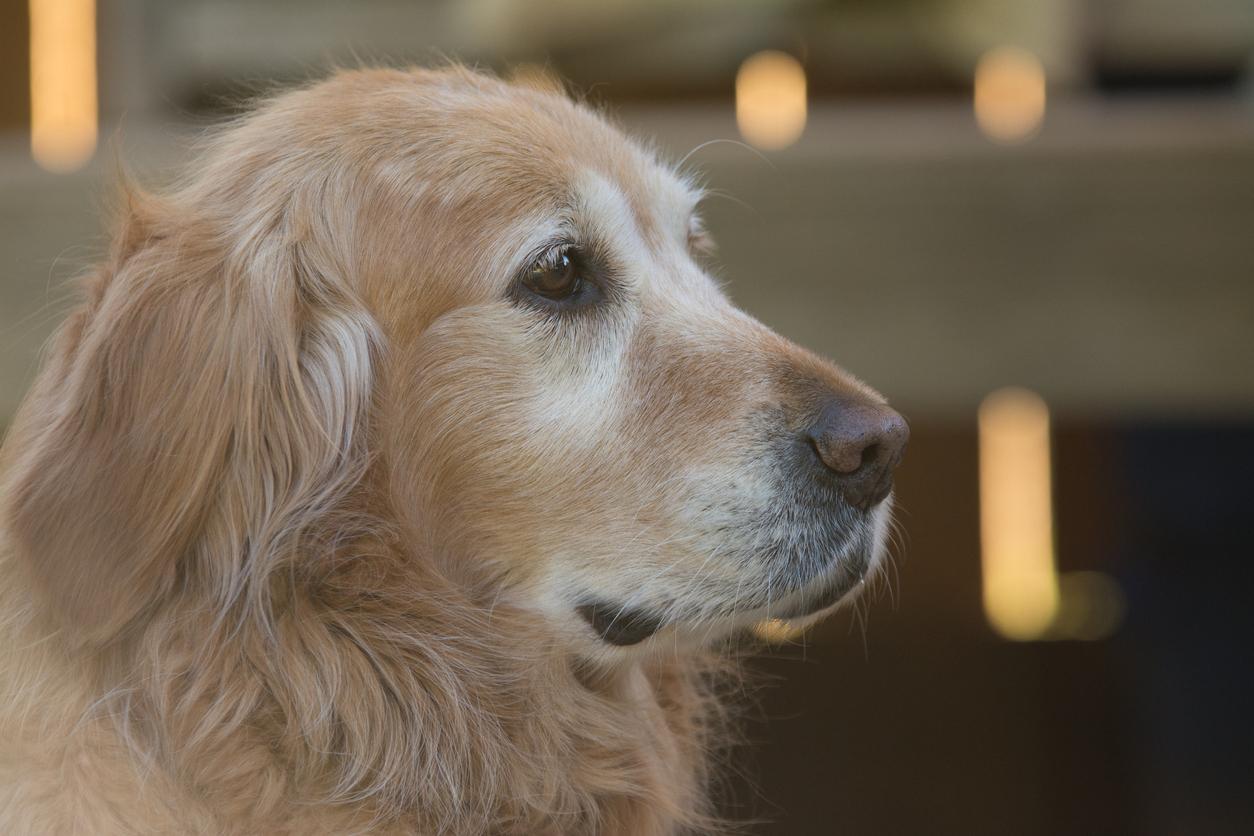 Golden Retriever Gets His Own Guide Dog After Losing Both Eyes
Service animals provide an invaluable resource to humans who struggle with some aspect of daily life. Whether they provide comfort to those who suffer from severe anxiety, or a pair of eyes to people who are blind or have issues with their vision. But it's pretty rare to see an animal get a service animal of their own.
Article continues below advertisement
But that's exactly what Charlie, an 11-year-old golden retriever who lost his eyes to glaucoma, received in the form of Maverick earlier this year. Chelsea and Adam Stipe of North Carolina noticed that their beloved dog Charlie was struggling after losing his eyesight, and undergoing a double enucleation. So on New Year's Day, they decided to adopt Maverick to see if the pup could cheer up Charlie.
Article continues below advertisement
While Charlie was initially hesitant of Maverick, the puppy quickly realised that Charlie was struggling.
"When they would play, Maverick would realise that Charlie would lose the toy sometimes," the couple told NBC Philadelphia. "So Maverick would pick it up and put it back in front of him to re-engage playtime. They almost turn into little sled dogs where they'll walk together, (too)."
Article continues below advertisement
The family refer to Maverick as their "seeing-eye puppy."
"They're both pretty crazy and special. They're definitely our entertainment," Chelsea told NBC.
And while Maverick is helping Charlie, the old dog has a few lessons of his own. "Maverick is here to help Charlie around and Charlie is trying to teach Maverick manners," the family wrote on the dog's Instagram account, which has over 86,000 followers as of the time of writing.
Article continues below advertisement
The pair have even been rated by @dog_rates, where they received a 14 out of 10.
Article continues below advertisement
The couple explained to NBC that the story of Charlie's seeing-eye dog began back in 2016, when Charlie had to have his left eye removed because of glaucoma. Only a year later, Charlie began to lose sight and experience pain in his right eye, which was eventually removed as well.
Article continues below advertisement
Chelsea said that the two emptied their retirement accounts to pay for Charlie's treatment.
"For us it was a no-brainer, empty our retirement plan to care for this dog because he makes us happy."
Chelsea explained that she's always wanted a second dog, and after becoming pregnant, the couple decided to adopt Maverick so that their child could grow up with a dog.
Chelsea had this to say about all the attention their Instagram account had received: "Everything has just been so positive and loving and I've even had people reaching out about their dogs who had glaucoma."
"It was crazy, it was not what I was expecting."