Who Are the Judges on New Food Network Show 'Halloween Cookie Challenge'?
A new baking competition is sure to haunt your Monday nights this Halloween season. Food Network is about to debut its latest seasonal offering, Halloween Cookie Challenge. The brand new reality competition tasks bakers with coming up with inventive and frightful Halloween-themed pastries and cookies for a considerable cash prize. What's in store for this all-new show? Who are the judges? Who's competing? What's the prize at the end?
Article continues below advertisement
Here's everything you need to know about Halloween Cookie Challenge on Food Network!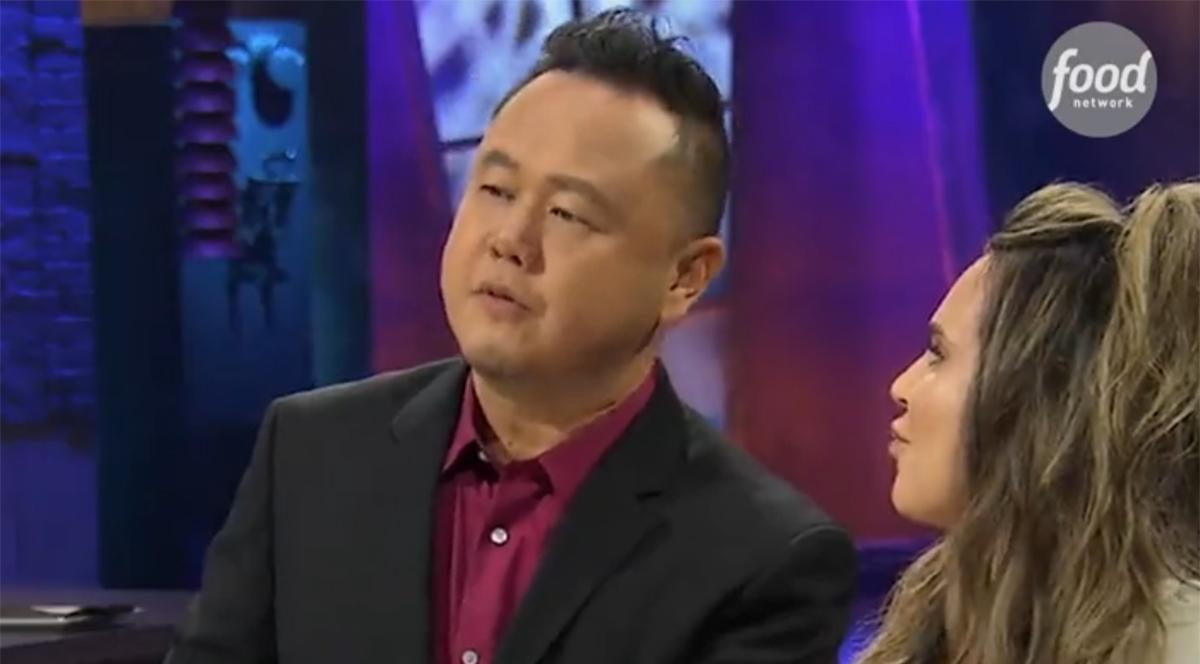 Article continues below advertisement
The judges on 'Halloween Cookie Challenge' are foodie experts.
No reality competition would be complete without its panel of judges, especially when those judges are reputable experts in all things sweet and spooky.
Halloween Cookie Challenge consists of two judges: Chef Jet Tila and YouTuber foodie, Rosanna Pansino. Each of them have different culinary experiences that they bring to the table.
According to the bio on his official website, Jet has gone from taking cooking classes in a backyard to "battling legends on Iron Chef America. He also launched a restaurant chain called Modern Asian Kitchen, a service that offers Pan-Asian cuisine at multiple locations.
Meanwhile, Rosanna is the original host of Nerdy Nummies, a YouTube series in which she comes up with clever bakes based on video games, anime, and all things pop culture. Her channel has expanded to cover a variety of topics.
Article continues below advertisement
Their individual experiences in baking certainly make them knowledgeable enough to become judges on a Food Network show, especially one as creative and kooky as Halloween Cookie Challenge.
Article continues below advertisement
What is the prize that the competitors are baking for?
As an appropriately seasonal show, Halloween Cookie Challenge consists of only four new competitors every week. There's Arlene Chua, a bakery owner and teacher from Staten Island. From Louisiana, there's Rebecca Duggar who loves Halloween as much as she loves nerdy bakes. Kim Fink hails from California and loves "scary or cute things" made into "edible desserts." Lastly, there's Joshua Juarez from Austin who loves baking for dogs.
Together, these bakers will participate in different weekly challenges to see who can come up with the spookiest and tastiest Halloween cookies ever. Each new challenge tests the bakers skills with certain ingredients as well as the creativity in their bakes. And what baking competition would be worth the effort without a terrifyingly tantalizing cash prize at the end? (Looking at you, Great British Baking Show!)
According to the official website, the winner of Halloween Cookie Challenge will be crowned the Halloween Cookie Champion and take home a trick-or-treat bag filled with $10,000!
Ready to check out some spooky and scrumptious bakes to celebrate Halloween in style? Catch new episodes of Halloween Cookie Challenge every Monday night at 10 PM Eastern on Food Network.