People Are Afraid to Use Hand Dryers After Watching This Disturbing TikTok
Are hand dryers dangerous? A scary viral video shows a hand dryer that ejects a blade while in use. Is the video real? Here's everything we know.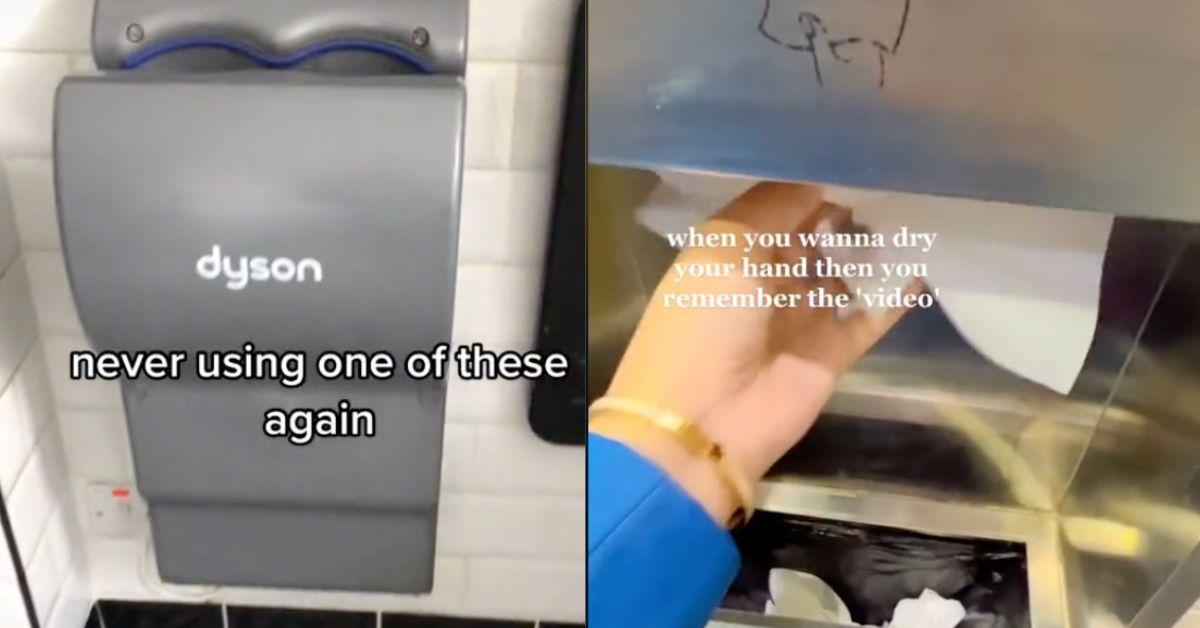 I've never liked automatic hand dryers. They're loud, scary, and blow hot air out like a fire-breathing dragon. In fact, I'm convinced they're purely evil.
And now a video that's currently circulating on TikTok only further proves my point about these menacing monster-ish machines. Are you ready to be afraid to dry your hands? Keep scrolling.
Article continues below advertisement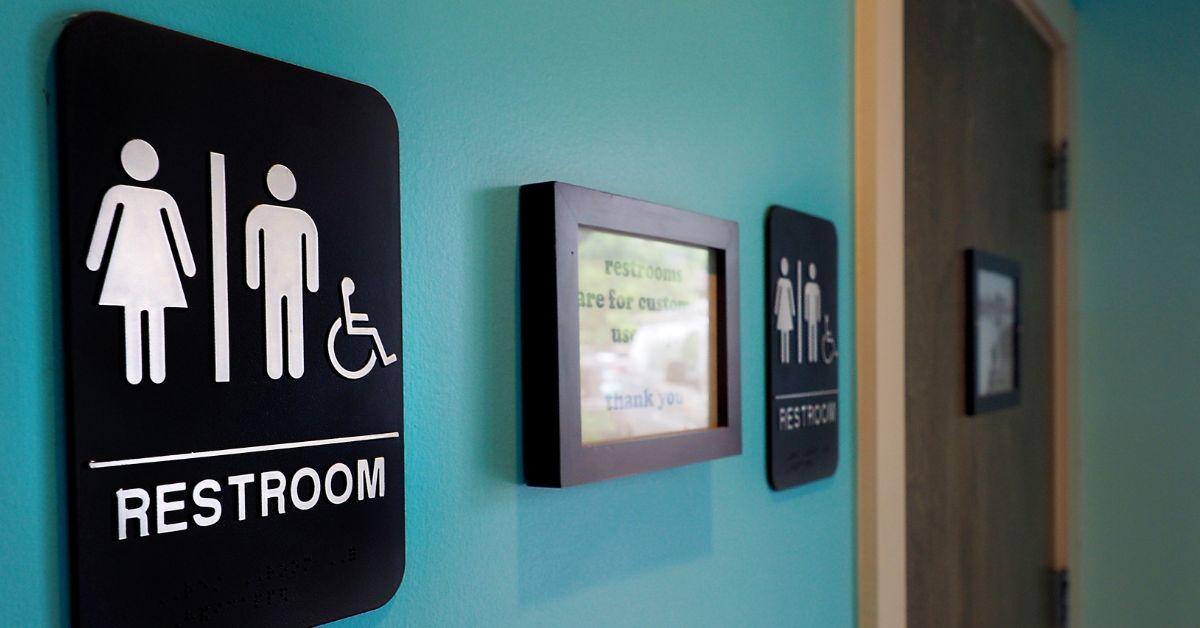 A video that shows a hand dryer with a blade is circulating on TikTok.
From gas stations to outhouses, to even the woods, I've used some pretty sketchy bathrooms in my lifetime (and will continue to do so, thank you very much!). But this bathroom definitely tops my list for the grimiest bathroom facility I've ever seen.
And while you cannot see the entire bathroom in the video (phew!), you can see the hand dryer, which is attached to the tiled wall. Graffiti and what looks like blood adorn it.
Article continues below advertisement
But before the video actually plays, a message pops up on the screen that reads: "Don't put your hands in a hand dryer, they might cut them off. Or do, we don't care."
Then boom, a blade ejects out of the dryer. While no hands were present in the video, let's just say that if there were hands there, they would definitely have been sliced off.
Article continues below advertisement
Naturally, users howled in the comments. "*New fear unlocked,*" wrote one user. Another added: "This is why I won't use a hand dryer." A third chimed in: "I use my jeans anyway."
Others shared their thoughts by making their own TikTok in response. In one TikTok, the user was seen washing her hands and approaching a hand dryer before making a sharp U-turn and heading to grab a paper towel. "When you wanna dry your hand, [but] but then you remember the video," she wrote.
Article continues below advertisement
Another TikTok showed a Dyson hand dryer with in-video text that read "Never using one of these again," seemingly in reference to the blade video.
Article continues below advertisement
So, is this scary hand dryer video real?
Among all the users who swore never to use a hand dryer again, there were a few folks who were skeptical of the video. "What's this from?" wrote one user. Another asked, "Is this real?"
According to the creator of the video, @am_edits104, the video was fake. "AS A REMINDER FOR PEOPLE WITH ANXIETY!!! This video is an animation and NONE of it has come true, if people say it has they're trying to scare you," wrote @am_edits104 in the comments.
Umm ... good one? It seems the original poster just has a love for editing videos (and also scaring people) and this was all bogus.
Our takeaway? You do you. Every day people use hand dryers without blades trying to take a jab at them. But at the same time, being afraid of hand dryers is apparently a known phobia called manussiccusphobia. So if you want to avoid them, it's your choice. We just hope everyone continues to wash their hands!