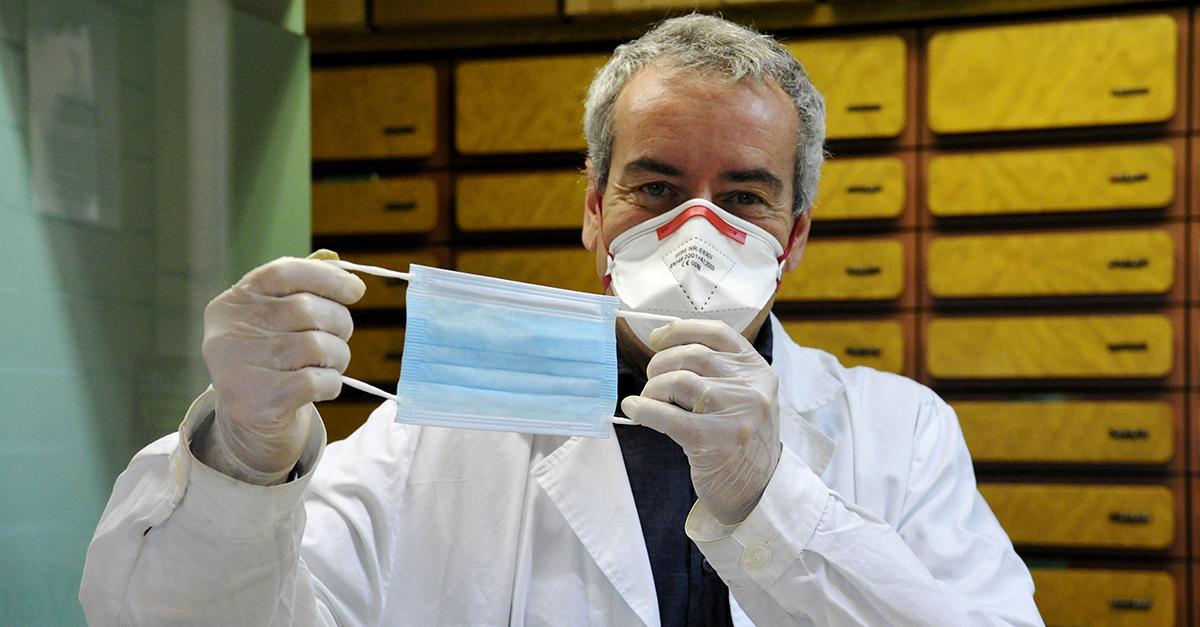 Harvard and MIT Researchers Are Developing a Mask that Lights Up When It Detects Coronavirus
Researchers are working on a face mask that would light up when it detects coronavirus, according to a report by Business Insider.
Article continues below advertisement
For the last six years, bioengineers at MIT and Harvard have been working on sensors that can detect the Zika and Ebola viruses. Now, they hope to be able to adapt that research and develop sensors that can detect coronavirus when an infected person breathes, coughs, or sneezes into a mask.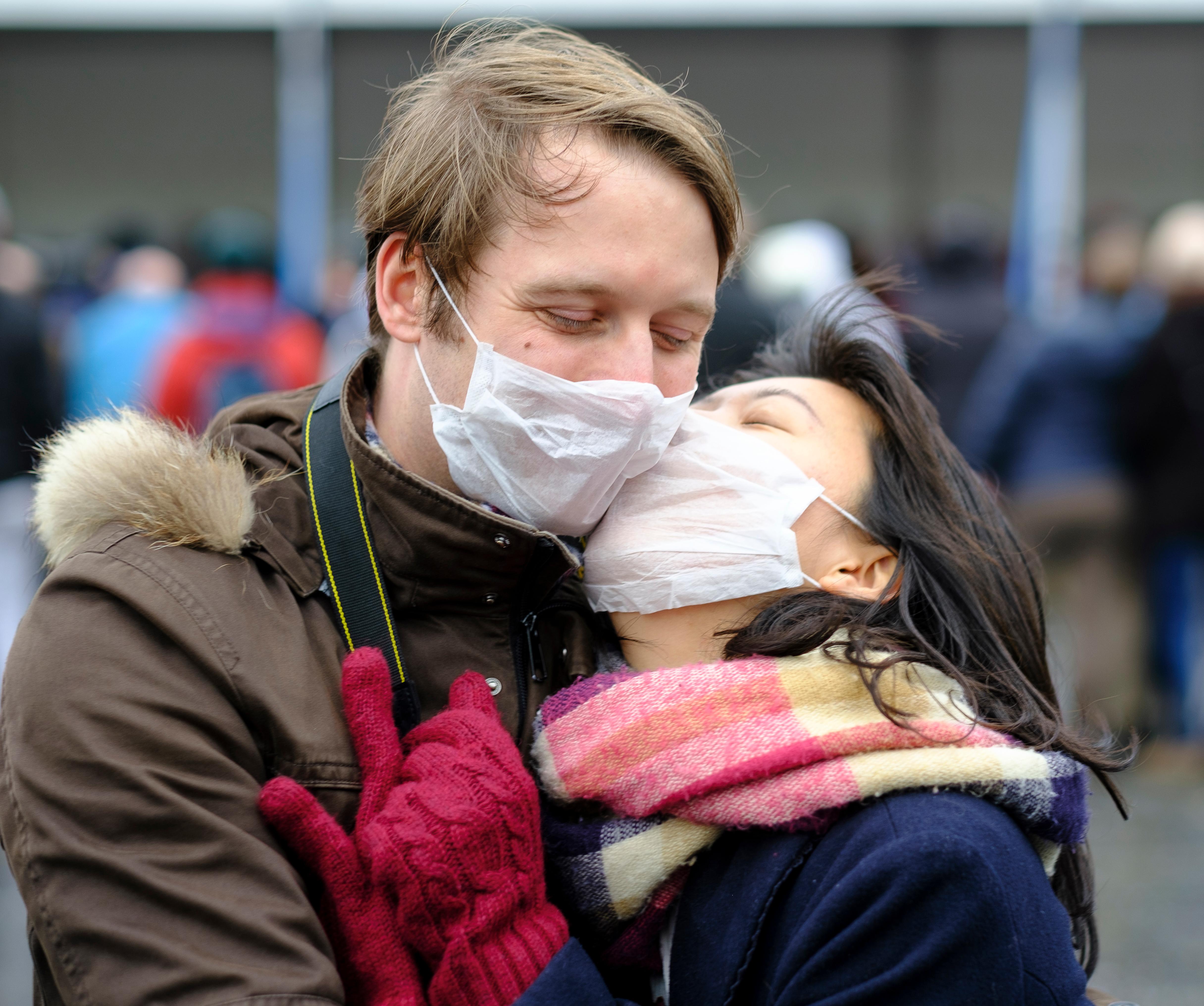 Article continues below advertisement
MIT researcher Jim Collins told the publication that the two universities began developing the technology in 2014 to tackle the Ebola virus. MIT and Harvard published their research in 2016 when they tailored that technology to address the Zika virus outbreak.
Ebola and Zika killed thousands of people, but with coronavirus already causing nearly 300,000 deaths around the world, the research is now more urgent than ever.
They hope to adapt their findings to develop a mask that produces a fluorescent signal when an infected person breathes, coughs, or sneezes.
Article continues below advertisement
Collins said that the project is in its "very early stages" but that results have been promising. They hope to be able to demonstrate the concept within the next few weeks.
"Once we're in that stage, then it would be a matter [of] setting up trials with individuals expected to be infected to see if it would work in a real-world setting," Collins said.
The team is currently testing the senor's ability to detect coronavirus with a small sample of saliva, which would be expelled by infected people.
The researchers are also experimenting with putting the sensor inside a mask and developing a sensor that could be fitted to over-the-counter masks.
Article continues below advertisement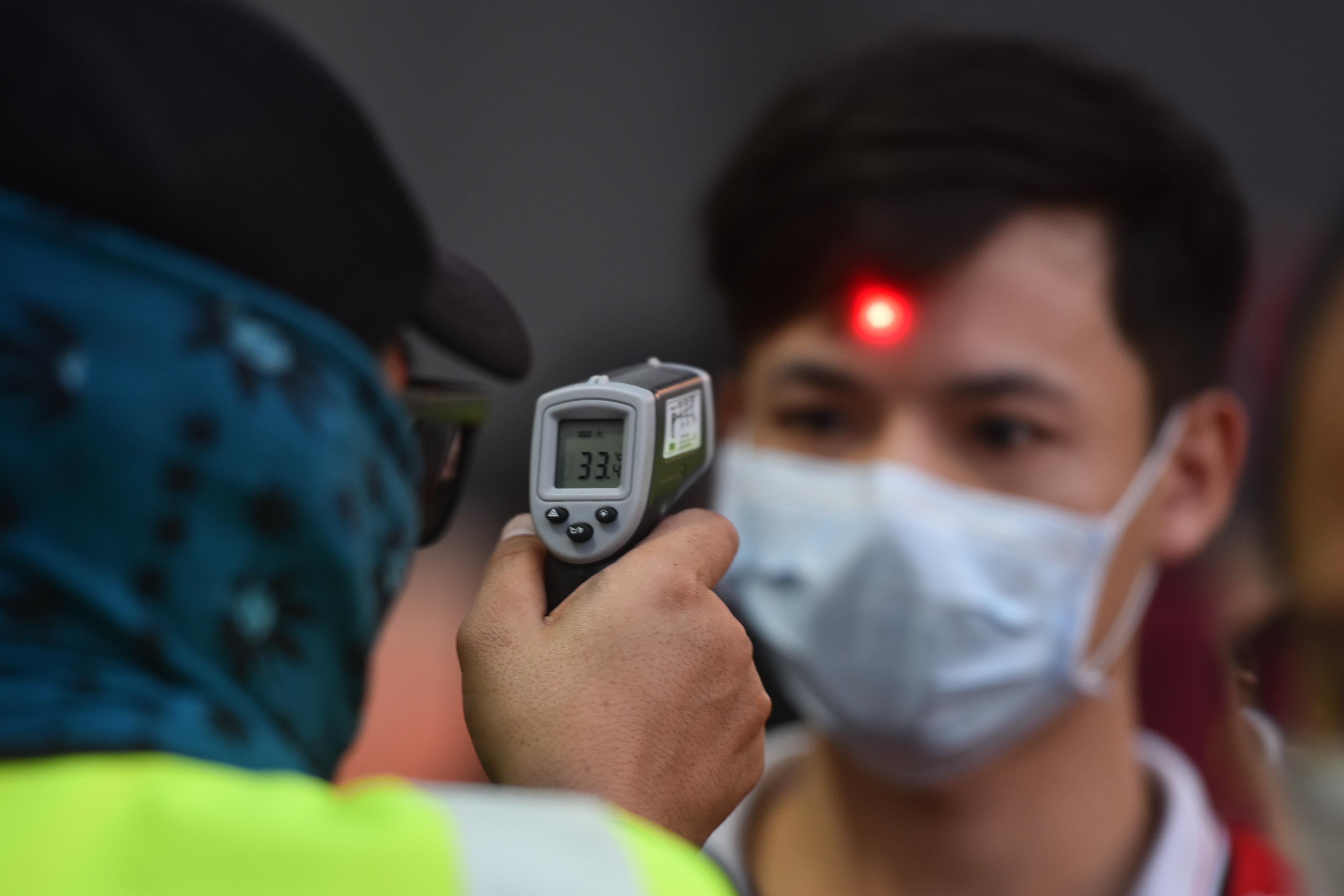 According to Business Insider, the senor has already been proven to work with SARS, measles, influenza, hepatitis C and West Nile.
"We initially did this on paper to create inexpensive paper-based diagnostics," Collins said. "We've shown it can work on plastic, quartz, as well as cloth."
Article continues below advertisement
As Business Insider explains: "Collins' sensors consist of genetic material — DNA and RNA — that binds to a virus. That material is freeze-dried onto fabric using a machine called a lyophilizer, which sucks moisture out of the genetic material without killing it. It can remain stable at room temperature for several months, giving the masks a relatively long shelf life."
"The sensors need two things to be activated. The first is moisture, which our bodies give off through respiratory particles like mucus or saliva. Second, they need to detect a virus' genetic sequence."
Article continues below advertisement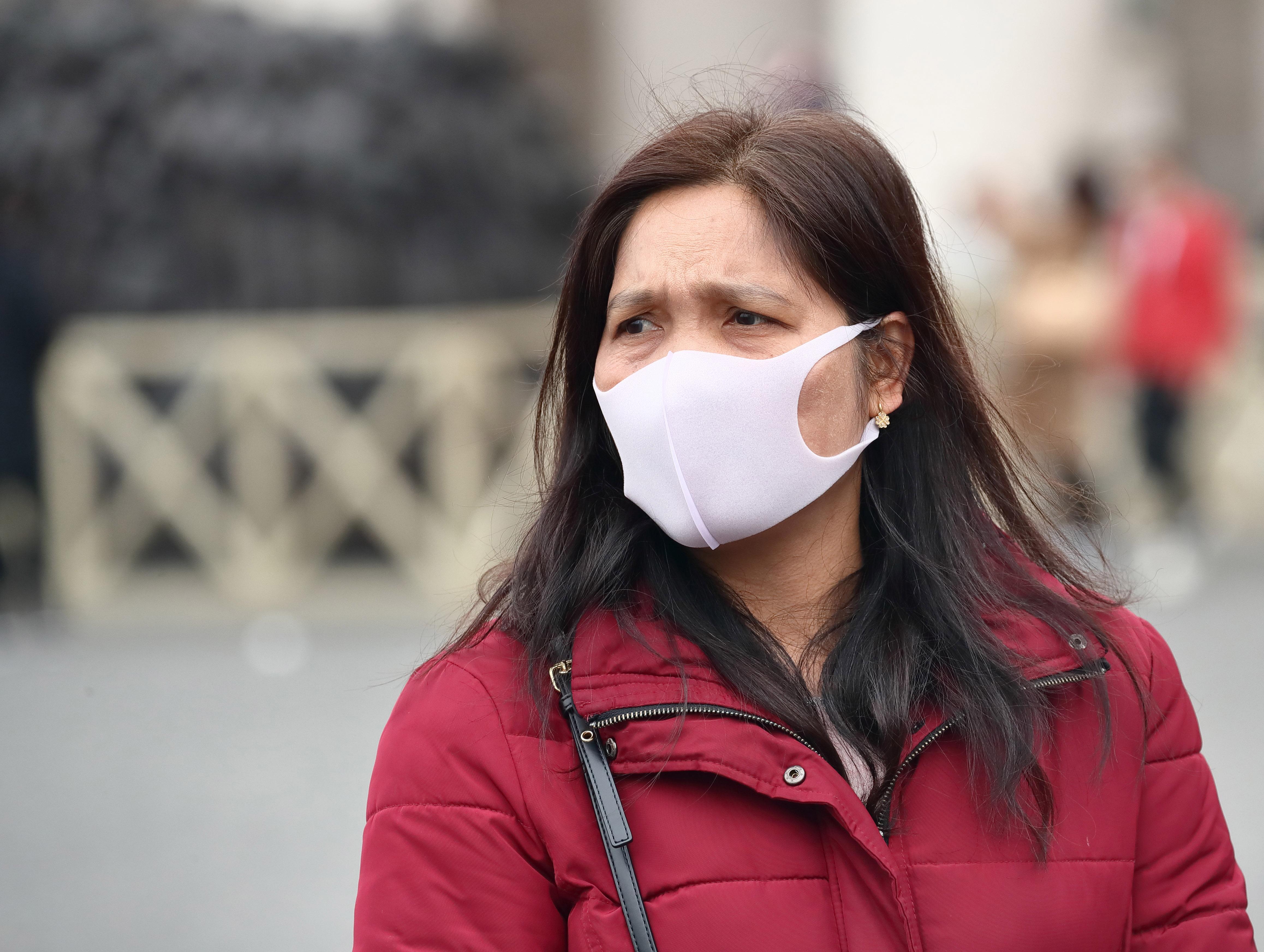 If the sensor does detect coronavirus, it gives off a fluorescent signal within one to three hours. Handheld fluorimeters could then be used to identify the signal, which isn't visible to the naked eye, as people enter public spaces or go to the hospital.
Color-changing sensors visible to the naked eye are also a possibility, though the team has shelved that idea for now.
Article continues below advertisement
Collins hopes that the sensor could be worn in regular masks and then used for diagnosing coronavirus patients and screening public areas, just like the temperature scanning that is being implemented in many countries.
This would be beneficial as many of those with coronavirus show either mild or no symptoms.
"As we open up our transit system, you could envision it being used in airports as we go through security, as we wait to get on a plane," Collins told Business Insider. "You or I could use it on the way to and from work. Hospitals could use it for patients as they come in or wait in the waiting room as a pre-screen of who's infected."
Collins believes that the sensors would be far more effective than temperature scans, which only look for a symptom of coronavirus, not the virus itself.
Article continues below advertisement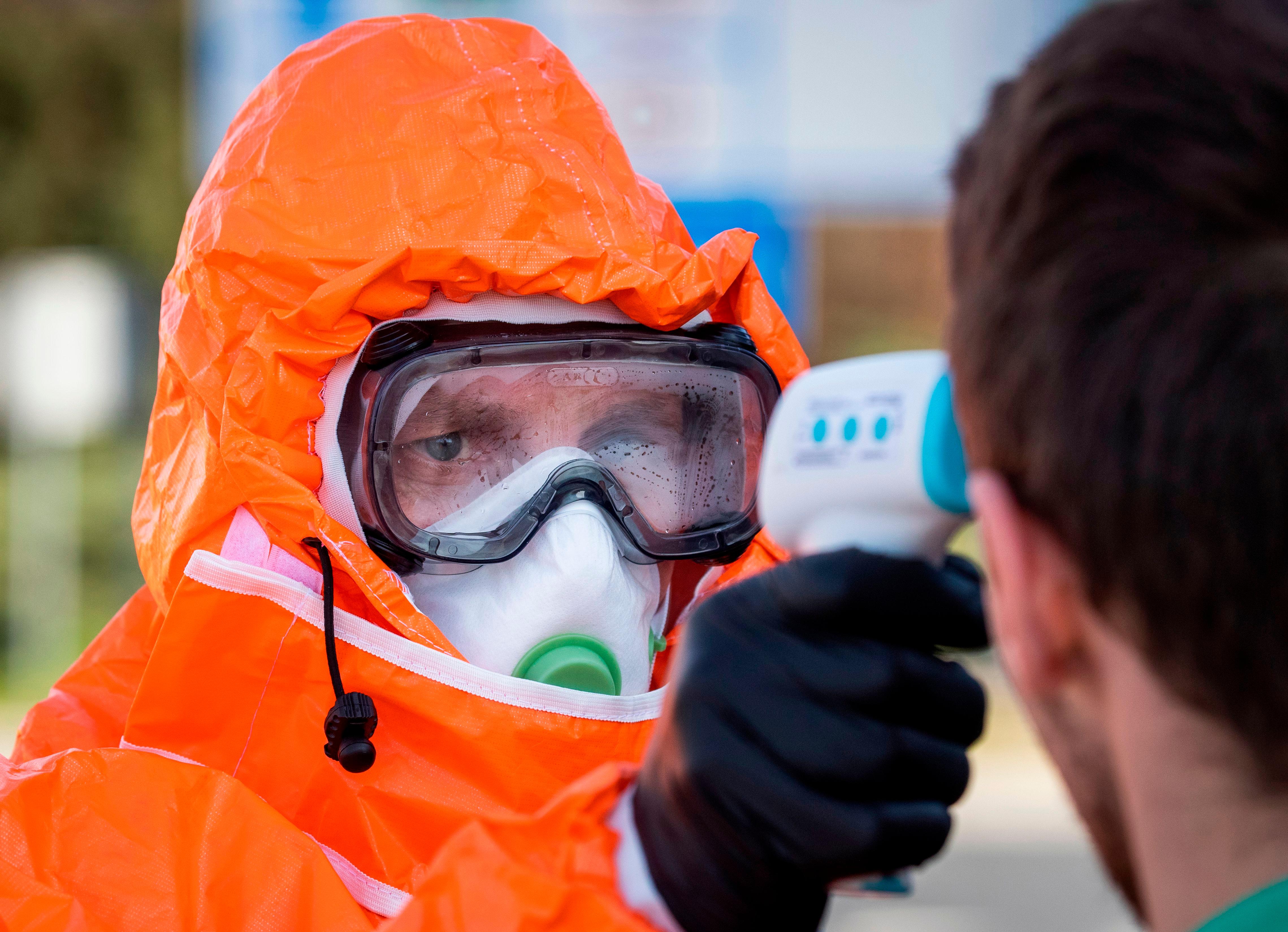 The sensor wouldn't be too expensive, either. In 2016, the team estimated that their senors to detect Zika cost $20 each, while the traditional test for Zika was $1 or less. The coronavirus test developed by the CDC costs about $36.
Article continues below advertisement
And if Collins is correct, the sensor would also be much faster at detecting coronavirus than standard tests, which can take 24 hours to run, with the patients receiving their results several days later.
The team's goal is to begin manufacturing masks for public distribution by the end of summer.
"Right now we're time-constrained and talent-constrained in that we've got a relatively small team," Collins said. "We're limited in how many we can have in the lab working, and they're all working as hard as they can."
The best way to prevent contracting or spreading coronavirus is with thorough hand washing and social distancing. If you feel you may be experiencing symptoms of coronavirus, which include persistent cough (usually dry), fever, shortness of breath, and fatigue, please call your doctor before going to get tested. For comprehensive resources and updates, visit the CDC website. If you are experiencing anxiety about the virus, seek out mental health support from your provider or visit NAMI.org.