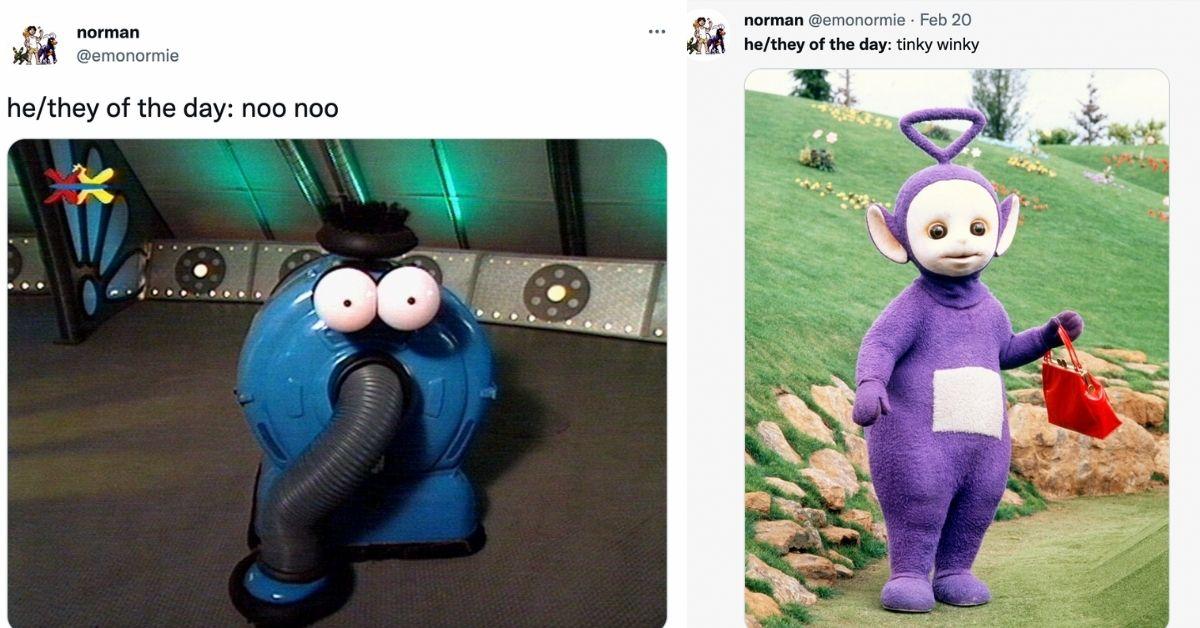 Twitter's Latest Trend is Honoring the Best He/They Characters in Fiction
Some social media trends are very clever — take the best "not Wordle, just" tweets that started piling up on the platform. To take part in the trend, you basically have to think up a joke that involves some type of grid format or illustration that can be built out of square emojis.
Article continues below advertisement
But not all trends require that level of planning. Sometimes, all you need to do to partake in a Twitter trend is tweet out a photo of one of your favorite fictional character along with their pronouns, which brings us to the latest fad in Twitterverse. Keep scrolling for everything we know about the "he/they of the day" trend.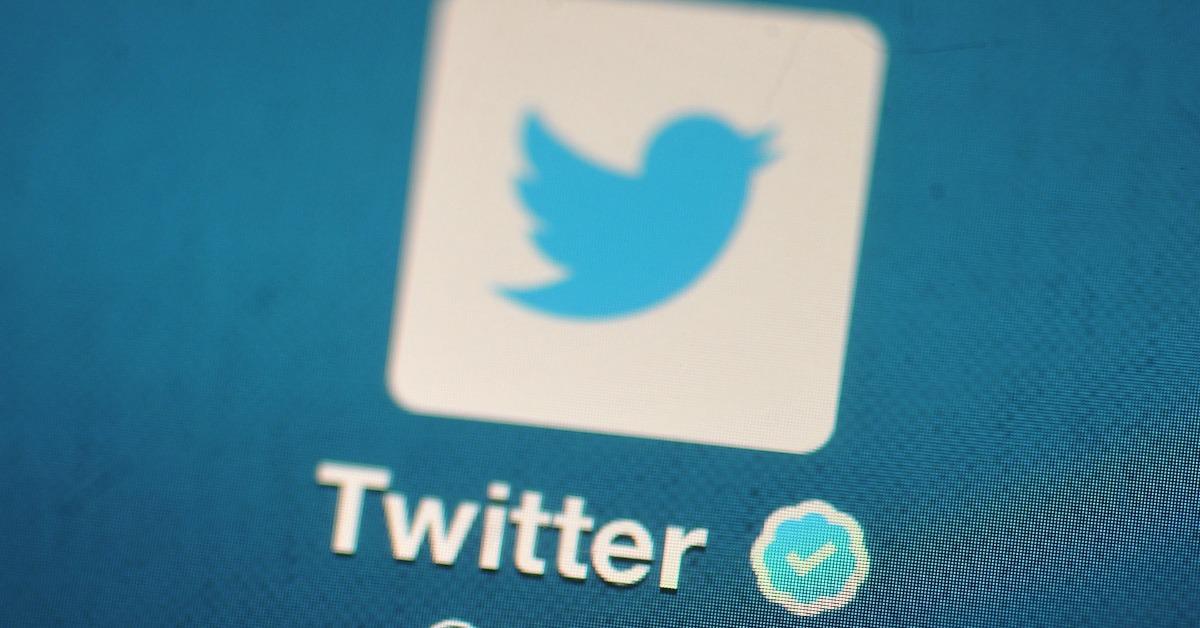 Article continues below advertisement
The 'he/they of the day' trend arrives on Twitter.
As a refresher, he/him/his are gender-specific pronouns that are usually used to refer to someone who identifies as a man or a boy. Meanwhile, they/them/theirs usually refers to someone who identifies as non-binary.
However, some people might use rolling pronouns, or rather, multiple pronouns. That being said, he/they are the abbreviated pronouns for people who likely feel comfortable with both masculine and fluid pronouns.
Article continues below advertisement
This new Twitter trend involves showcasing a fictional character who, if real, would likely go by he/they pronouns. It is exclusive to fictional characters, as they typically do not have specified gender pronouns, to begin with.
The first tweet illustrating this trend came from Twitter user @BuffffaloBill in September 2021. "Tom Bombadil is he/they of the day," the tweet read, referring to the Lord Of The Rings character.
Article continues below advertisement
Slowly but surely, more Twitter users gave into this trend. In fact, user @emonormie started adding character photos to their tweets and further jumpstarted this trend.
Article continues below advertisement
Article continues below advertisement
As @emonormie explained to Mel Magazine, the "he/they of the day" trend is meant to be a positive affirmation for fictional characters who may express both masculine and nonbinary qualities, as well as the flexibility to move between those. The humor in the trend comes from the fact that most of the characters are totally obscure and usually not human (or humanlike, at all).
While one should never assume another person's pronouns IRL, the character chosen for these tweets is typically a fictional creature or mascot. This is because you would never want to label a real individual "he/they" if those weren't their pronouns.
Article continues below advertisement
They further told the outlet: "My first endeavor into he/they crafting began with myself, with the journey of exploring my own gender identity a few years ago." They explained that one piece of literature, Judith Butler's Gender Trouble, inspired them to add a "they" to their own pronouns: "I deliberately wanted to distance myself from the concept of being a 'man' and as a way of drawing attention to and troubling those very categories of masculinity and maleness," they said.
Although it's not the most widespread trend on the platform, it's definitely kept up a steady momentum — and the tweets are pretty iconic. Who's your favorite he/they of the day?