'Blood of Zeus' Tells a New Type of Greek Myth
Is 'Blood of Zeus,' Netflix's newest animated series, a retelling of a Greek myth? Who is Heron? Here's what you need to know about the series.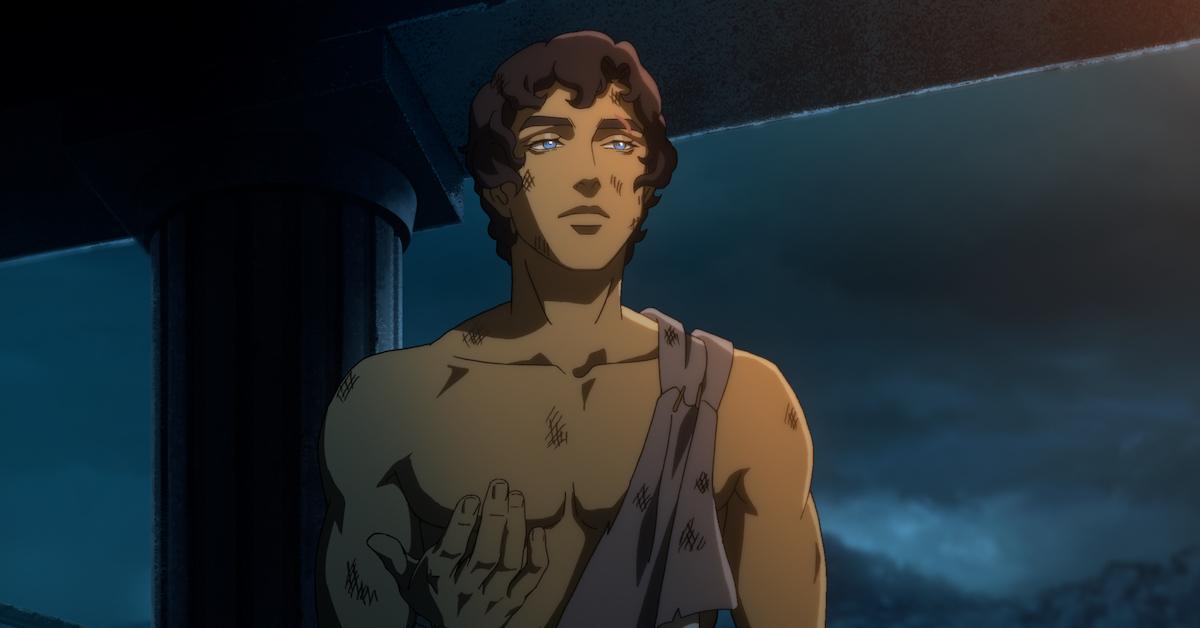 Gods, demigods, Titans, and the messy family drama that comes along with it are just some of the hallmarks of a juicy Greek myth. But while you may be familiar with the stories of Greek mythology, Netflix's new animated show Blood of Zeus is here to subvert your expectations and show these stories in a whole new light.
Article continues below advertisement
But while showrunners Charley and Vlas Parlapanides have managed to reimagine the story of Heron, one of Greek mythology's lesser sung heroes, many fans are already wondering about the original tale.
Keep scrolling to find out all about the mythology surrounding Heron and how Blood of Zeus alters the original story…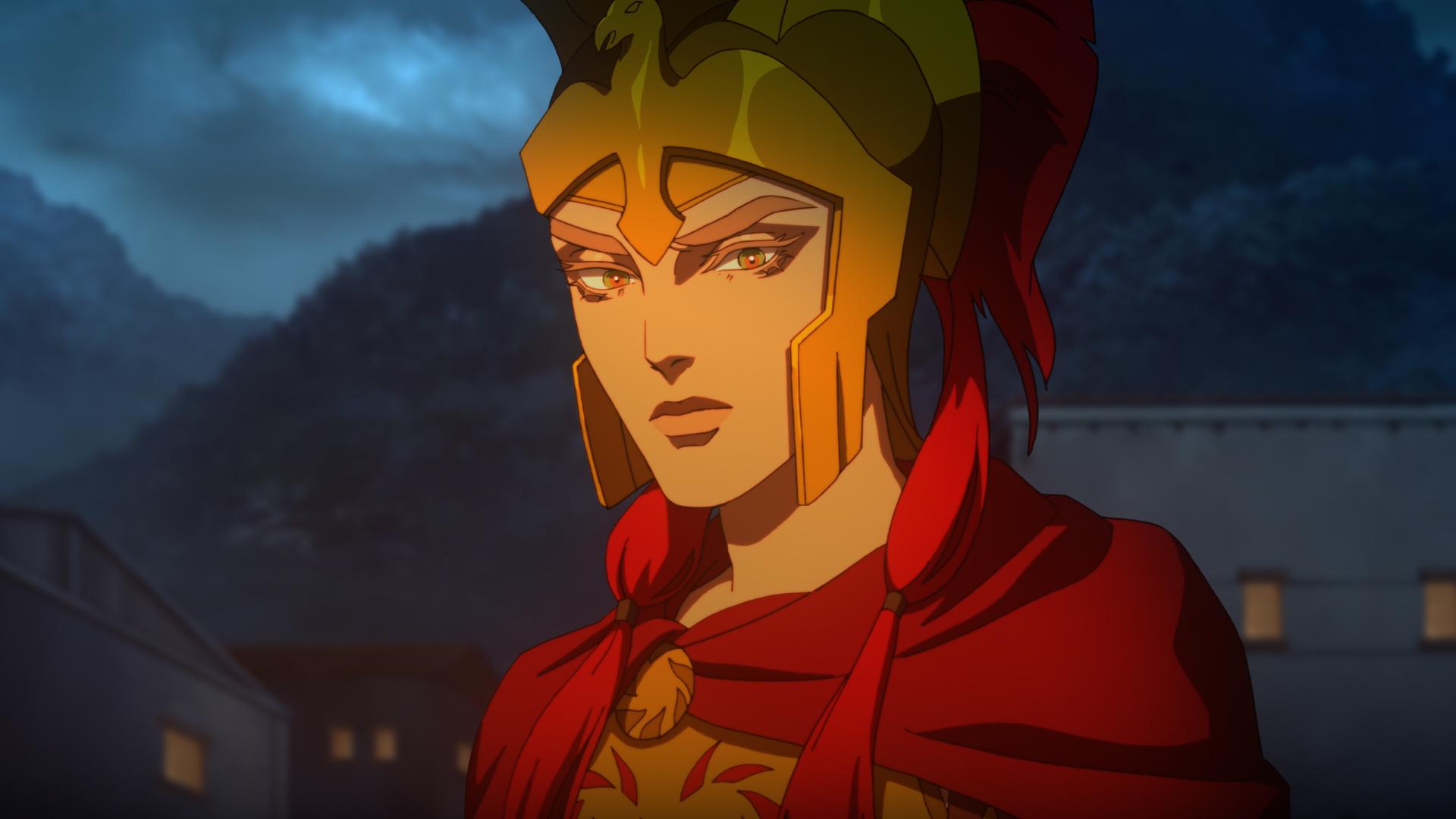 Article continues below advertisement
What is 'Blood of Zeus' about?
Netflix continues to grow its anime collection with the new show Blood of Zeus, an original series that blends Greek myth with Japanese-style anime. Originally called "Gods and Heroes," Blood of Zeus is about a young man, Heron, who's born a without a father and spends his life growing up as an outcast of his village.
Soon, Heron finds out that he's actually the rejected son of the almighty god Zeus and must learn how to grow into his new identity as the son of a god.
While he's figuring out his place in the world, Heron must also lead the fight against an army of monsters who are threatening Olympus and the people of Ancient Greece on behalf of the Titans. In order to save his village and the rest of the world, Heron must claim his divine destiny and uncover the traitor God (spoiler: it's Hera) who has been working with the Titans all along.
Article continues below advertisement
Did Zeus really have a son named Heron?
As the god of the sky and king of the many gods that lived on Mount Olympus, Zeus was the most powerful god in Greek mythology, called on by both mortals and the divine if they needed help. Zeus was traditionally married to the Goddess Hera, but he's also famous for his many, many erotic dalliances with humans and animals that took his fancy.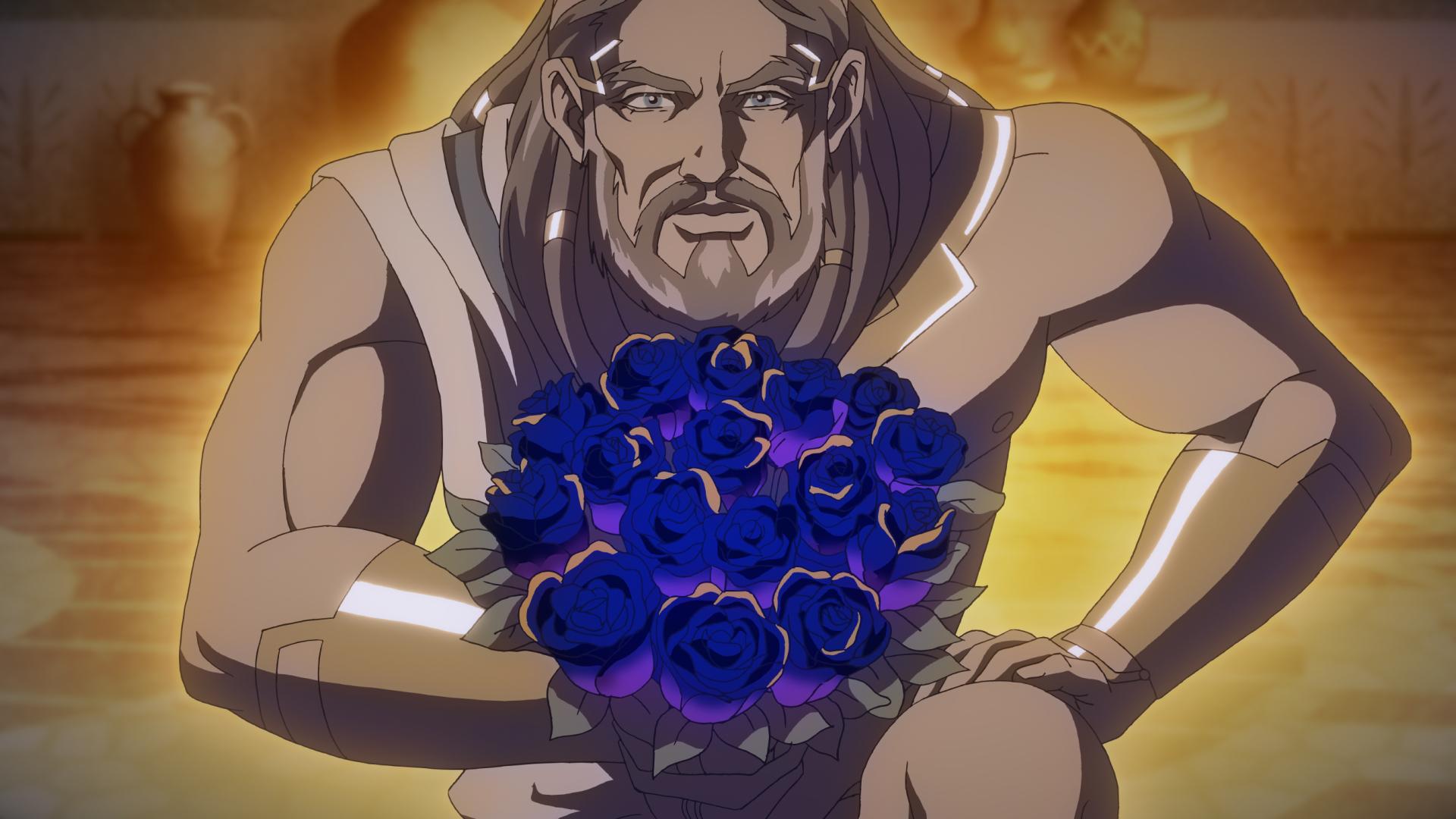 Article continues below advertisement
His escapades led to Zeus having a lengthy list of offspring, many of whom were divine themselves or were mortals with god-like abilities. Some of Zeus' notable sons and daughters include Athena, goddess of war, Dionysius, god of wine and merrymaking, Helen of Troy, the most beautiful woman in the world who sparked the legendary battle of Troy, and King of Crete, Minos, who went on to become a judge of the dead in the underworld.
As far as the original Greek myths go however, there's no record of Zeus ever having a son named Heron. But while the main character in Blood of Zeus may be a product of the creators' imaginations, Heron's contention with Hera is likely drawn from the original myths as many of them depict Hera being wildly jealous of Zeus' many amorous exploits and often taking revenge for his infidelity.
Article continues below advertisement
What's the Heron in Greek mythology?
While there aren't any human or half-human beings called Heron in the original Greek myths, the heron bird does have strong mythological symbolism. The Greeks saw herons as being messengers from the gods and they also represented regeneration of life. Due to its status as a message of the gods, it was considered to be extremely bad luck to harm a heron in any way.
Herons have made appearances in the Greek epics as well. For example, in Homer's poem The Odyssey, the goddess Athena sends a heron to Odysseus during his journey home, as a sign that she was watching over him.
Blood of Zeus premieres Oct. 27 on Netflix.