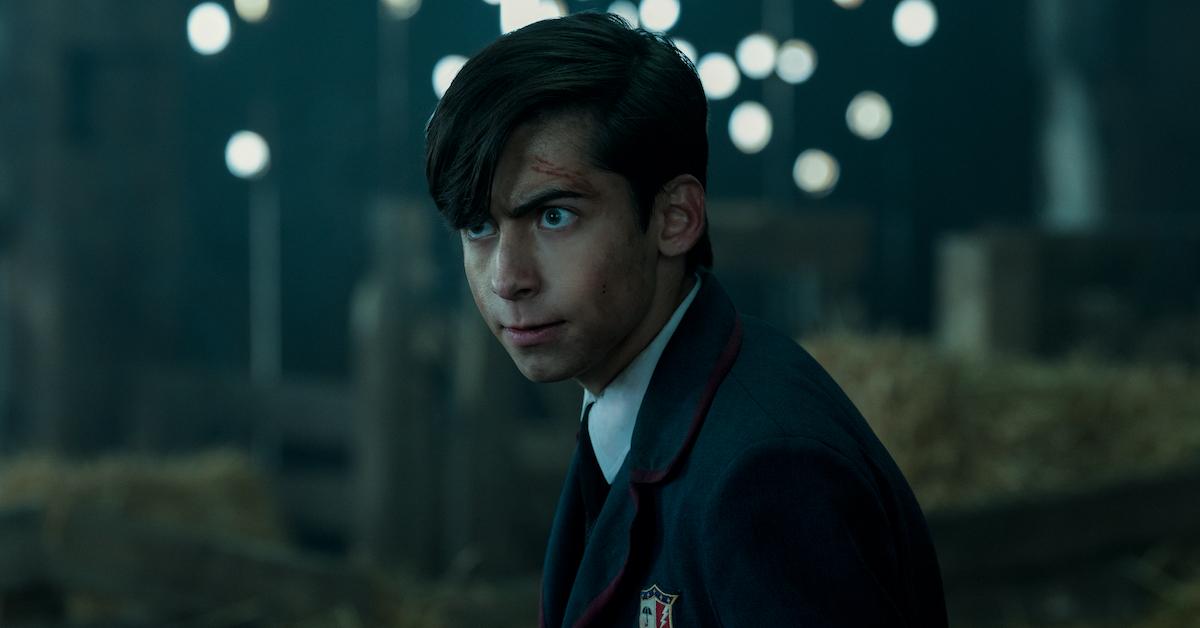 Here's What Five Says to His Dad in Ancient Greek in 'The Umbrella Academy'
The Hargreeves are back on Netflix, thanks to Season 2 of The Umbrella Academy, which now sees the protagonist siblings living in 1963.
Article continues below advertisement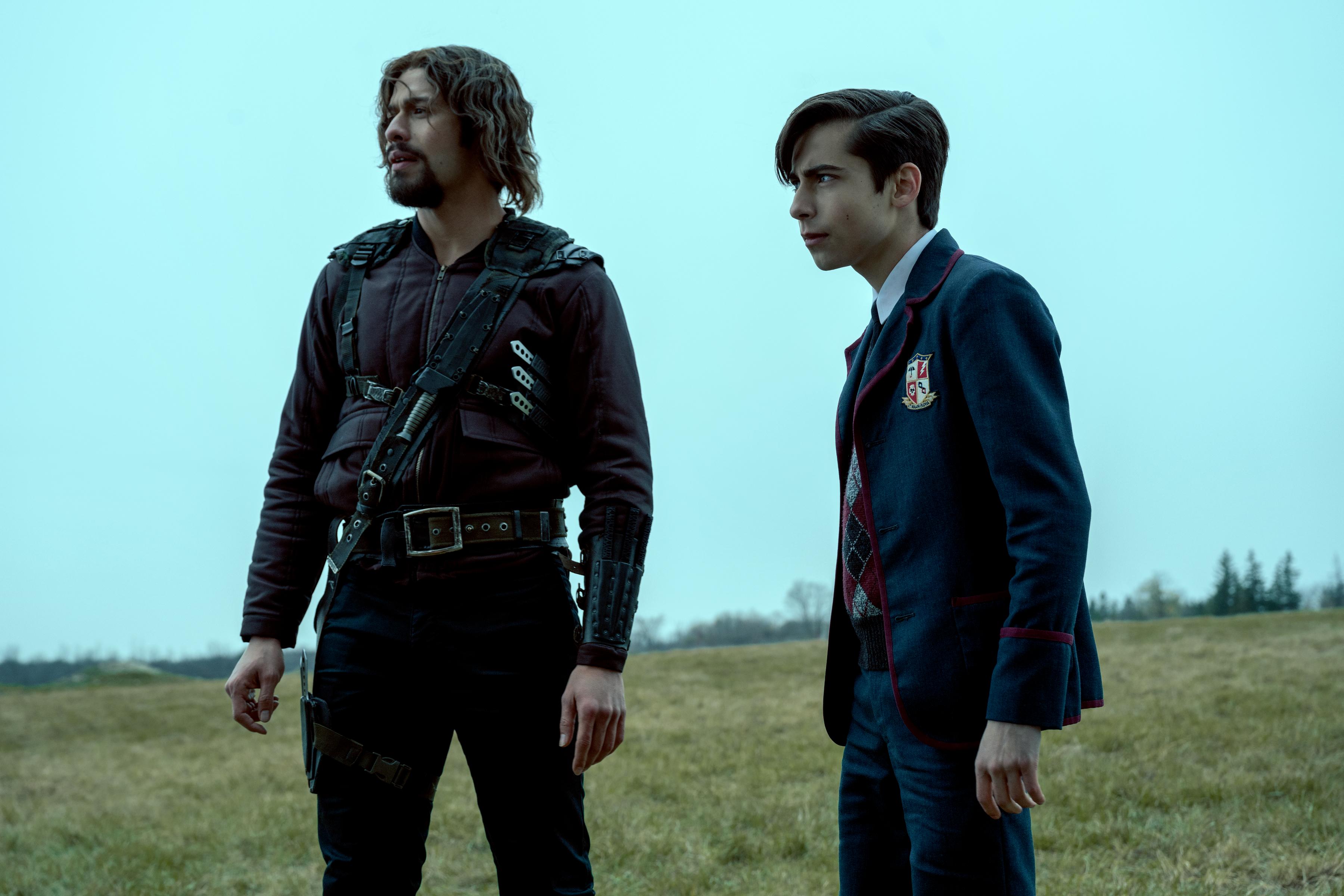 Article continues below advertisement
What happens in Episode 4 leading up to Five speaking to his dad?
A lot happens for the siblings in Episode 4, titled "The Majestic 12." Vanya (Ellen Page) leaves after learning that Five has been lying to her, and that she actually caused the 2019 apocalypse.
Vanya tells Sissy (Marin Ireland) about the Swedish assassins and the two share a very intimate moment that ends with a kiss.
Article continues below advertisement
Meanwhile, Luther (Tom Hopper) and Allison (Emmy Raver-Lampman) reconnect after Allison stays up all night trying to find Ray (Yusuf Gatewood), only to discover that he's avoiding her. And Jack Ruby (John Kapelos) fires Luther for throwing a fight, which leads to him finding Allison at a BBQ joint.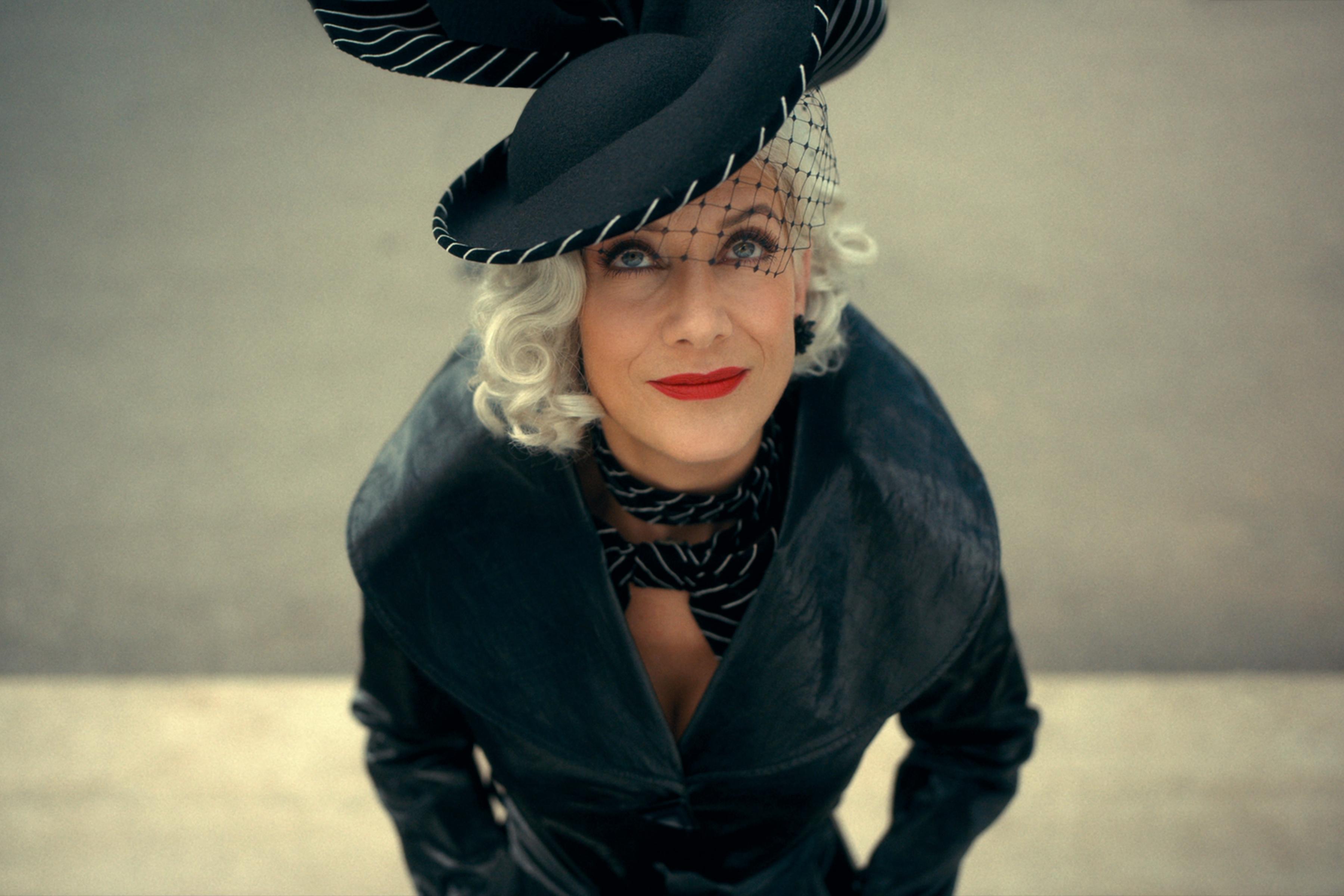 Article continues below advertisement
They're trying to figure out how to handle the impending apocalypse, and Luther, after being kicked out of his apartment, goes to Elliott's (Kevin Rankin) house to find Five.
Back in 1963, Lila (Ritu Arya) learns that the Handler (Kate Walsh) wants her to protect Five, and we come to learn that the Handler and a different assassin will wind up killing Lila's parents 30 years in the future, in 1993.
Five shows Lila an invitation to a gala at the Mexican Consulate, and Elliott overheads the name "Hoyt Hillenkoetter," talking about the Majestic 12, who he terms the "shadow government." By this point, Five, Diego (David Castañeda), and Lila decide that Reginald (Colm Feore) is probably 12, and plan to "infiltrate, identify, and extract" him from the party.
Article continues below advertisement
What does Five say in Ancient Greek to his father?
At the party, Five listens in on the Majestic 12 meeting and learns that they're planning on killing Kennedy because he's displaying too much curiosity about alien activity.
Reginald, Five's father, calls the plan to kill Kennedy "ill-timed" and hears his son in the closet, but a Swedish assassin attacks him. Lila does exactly what the Handler had ordered and saves Five, leaving Diego to fight off the Swedish attackers.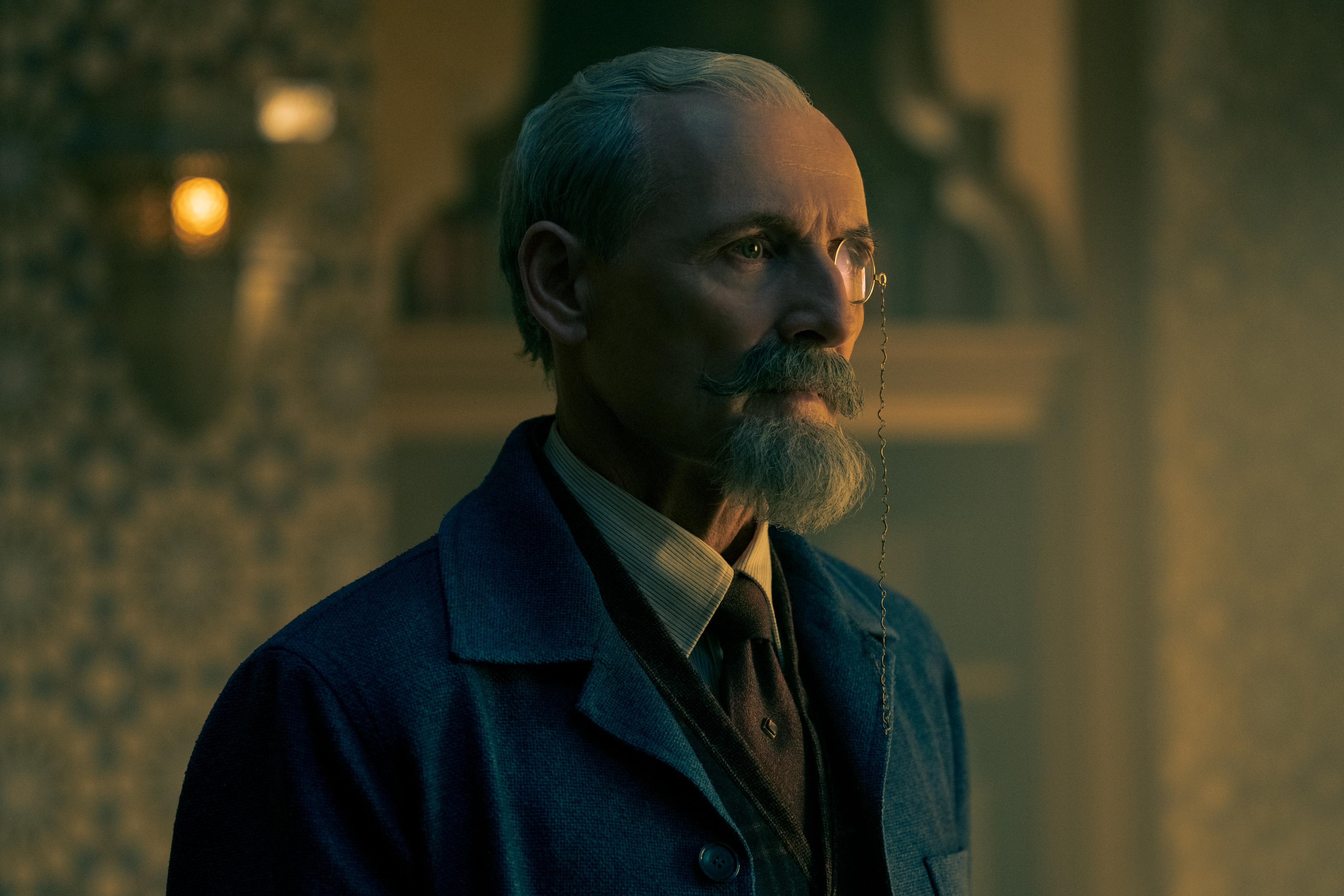 Article continues below advertisement
As his father is leaving the party, Five yells out the following to him in Ancient Greek: "Ἄνδρα μοι ἔννεπε, Μοῦσα, πολύτροπον, ὃς μάλα πολλὰ."
Superfans of The Umbrella Academy know that Reginald used to read Homer to Pogo, and that's probably how the other children know of the Odyssey as well.
What he is reciting to his father is the opening to Homer's Odyssey, which translates as follows: "Tell me, Muse, of the man of many devices, driven far astray after he had sacked the sacred citadel of Troy. Many were the men whose cities he saw and whose minds he learned, and many the woes he suffered in his heart upon the sea, seeking to win his own life and the return of his comrades."
It continues, "Yet even so he did not save his comrades, for all his desire, for through their own blind folly they perished — fools, who devoured the cattle of Helios Hyperion; whereupon he took from them the day of their returning. Of these things, goddess, daughter of Zeus, beginning where you will, tell us in our turn."
The Umbrella Academy is now streaming on Netflix.