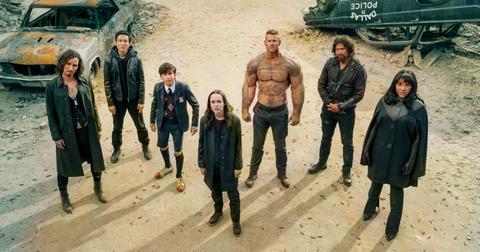 Everything We Know About Season 3 of 'The Umbrella Academy'
By Katie Garrity

Updated
Fans have been waiting for the second season of The Umbrella Academy to premiere on Netflix for over a year, and now it's finally here!
Superfans of the series have binged through the second season and are already asking for details and answers about if there is going to be a third season, and if there is, where it will take the story. Here is everything we know (so far) about Season 3 of The Umbrella Academy.
There are rumors that Netflix has already approved a third season of 'The Umbrella Academy.'
In the anticipation for the second season of The Umbrella Academy to be such a big hit, rumors buzzed that Season 3 of the superhero series was already in the works. According to a source at What's On Netflix, two new writers have already been added to the team in preparation for Season 3.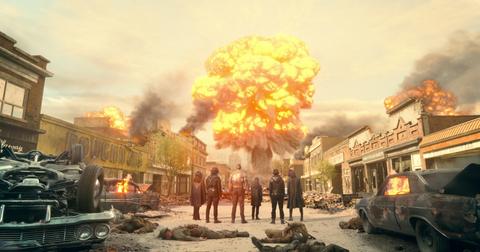 "We've learned that Lauren Otero and Elizabeth Padden have been attached to the writing team for The Umbrella Academy Season 3. Otero is known for her work on Girl Meets World, and the Amazing Undone, meanwhile, Padden worked on Future Man and DirectTV's Ice," they reported.
When will Netflix announce the Season 3 renewal?
Typically, Netflix waits a bit to see how a new show or season performs on the streaming service before giving the go-ahead. What's On Netflix reported that work on Season 3 of The Umbrella Academy had already officially begun and was in pre-production. They believe "an announcement is imminent."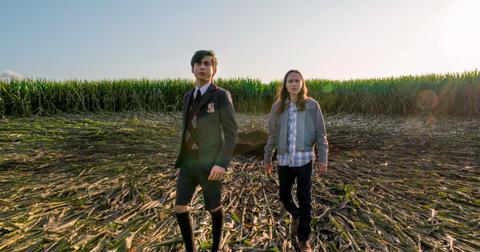 Showrunner Steve Blackman also recently signed with Netflix for an overall output deal, which means he's going to be producing new content for Netflix along with continuing work on The Umbrella Academy. As far as a premiere date for a third season, if the show is officially picked up, it is safe to say that the new season won't air until sometime late next year due to COVID-19 delays in production.
What will Season 3 of 'The Umbrella Academy' be about?
One of the major draws to The Umbrella Academy is the constant addition of plot-twists that keep viewers guessing. When it comes to the third season, there is no doubt the twists will keep on coming.
(Warning: spoilers ahead for Season 2!)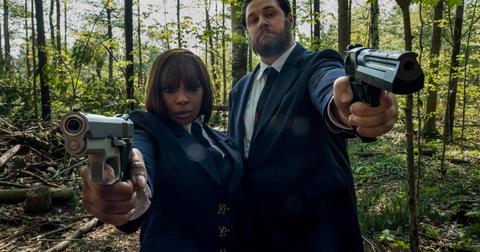 At the end of Season 2, we're led to believe that The Handler (Kate Walsh) is dead, and the Commission will undergo some change. But who's to say that The Handler is really gone for good? Season 2 also showed The Handler's daughter Lila (Ritu Arya) escaping, and there is a huge possibility that she could show up again in Season 3.
Fans are already itching for another season of the series.
The Umbrella Academy fans took to social media to voice their opinions about the ending of Season 2 of the show and the need to have a third season come sooner rather than later.
One Twitter user wrote, "the way umbrella Academy ended was sooo weird season 3 me pleas [sic]." Another fan could barely contain themselves and wrote, "I JUST FINISHED UMBRELLA ACADEMY SEASON 2 AND I HAVE NO WORDS WHAT THE HELL I NEED SEASON 3 NOWWWW."