Everything We Know About Season 3 of 'The Umbrella Academy'
In May 2022, we got our first glimpse into the third season of 'The Umbrella Academy.' Here's everything we've learned from the trailer.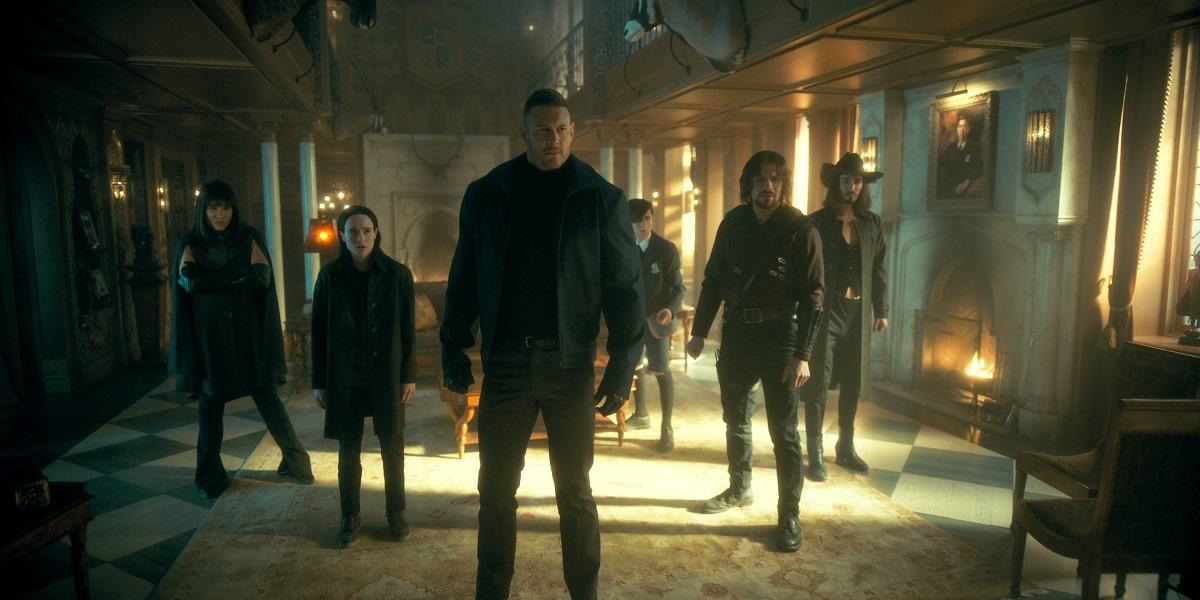 Spoiler alert: This article contains spoilers for Seasons 1 and 2 of The Umbrella Academy on Netflix.
Fans have been waiting for the third season of The Umbrella Academy to premiere on Netflix, and now it's almost here! The series follows the titular Umbrella Academy, a group of superpowered individuals who were adopted as infants by an eccentric billionaire. Though their father raised them to fight crime and save the world, his abusive upbringing severely traumatized the kids as they went into adulthood.
Article continues below advertisement
Season 1 saw the kids try to prevent an impending apocalypse, which is revealed to be caused by one of their own. In Season 2, they time travel back to the 1960s only to discover that the end of the world has followed them there.
After a lengthy hiatus, a trailer for the third season has finally surfaced, teasing all kinds of new threats and horrors that the adopted Umbrella kids will have to face. Here's everything we've learned from the trailer and what we can expect from Season 3.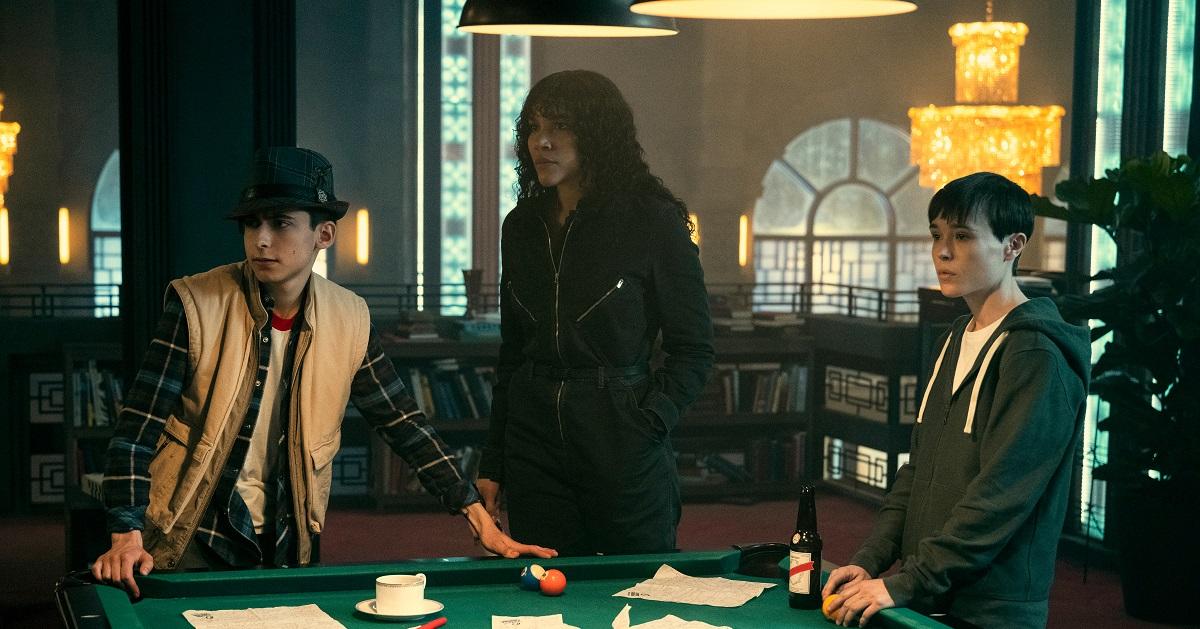 Article continues below advertisement
Season 3 of 'The Umbrella Academy' introduces a new Hargreeves family.
Season 3 picks up right where the previous season leaves off. After the Umbrella kids manage to make it back to their own time in 2019, they discover that they've ended up in an alternate reality of sorts. Their deceased father, Sir Reginald Hargreeves (Colm Feore), is alive and well. What's more, a new group of adopted super siblings known as the Sparrow Academy now occupies their former home. In this alternate 2019, the Umbrella kids' dead brother Ben (Justin H. Min) is also alive.
Things immediately sour between the Umbrella Academy and the Sparrow Academy, as the two factions end up butting heads and sparking a rivalry.
The Sparrow Academy is one thing. But wherever the Umbrella kids are, the end of the world is never far behind.
Article continues below advertisement
The Umbrella Academy faces the threat of a kugelblitz.
As if things weren't bad enough, the Umbrella kids have to stop yet another apocalypse. According to time travel expert Number Five (Aidan Gallagher), the siblings' time leap back to 2019 creates a time paradox. In turn, that paradox results in a kugelblitz. Put simply, a kugelblitz is a high concentration of radiation that forms a black hole.
This kugelblitz threatens to swallow up the entire universe. Once again, the Umbrella kids must find a way to save all of existence from certain doom.
Article continues below advertisement
Things aren't all bad, fortunately. They soon find themselves allied with a white-haired Lila Pitts (Ritu Arya). Though she fought against the Umbrella kids in Season 2, she now finds herself working alongside the likes of Viktor Hargreeves (Elliot Page). The Umbrella Academy's sentient monkey butler Pogo (Adam Godley) is also alive in this new timeline, albeit having adopted a more rugged lifestyle.
Article continues below advertisement
We finally get to meet Viktor Hargreeves.
Though not necessarily a new character, Viktor Hargreeves will officially be introduced in Season 3. Having formally identified as female and gone by the name Vanya in the first two seasons, Viktor comes out as a trans man. This change is being implemented to correspond with actor Elliot Page's real-life coming out.
Season 3 of The Umbrella Academy will begin streaming on June 22, 2022, on Netflix.