Season 3 of 'The Umbrella Academy' Pits the Hargreeves Kids Against a Kugelblitz
The siblings of 'The Umbrella Academy' are dealing with a kugelblitz in Season 3. As the original team return to their year, they face a time paradox.
Spoiler alert: This article contains spoilers for all three seasons of The Umbrella Academy.
It's umbrellas vs. sparrows in Season 3 of The Umbrella Academy. The popular and acclaimed Netflix series returns after a lengthy hiatus with all-new episodes. The show follows a group of troubled superpowered adopted siblings who try to overcome their traumas while stopping the apocalypse. In Season 3, the Hargreeves siblings are faced with the threat of a kugelblitz.
Article continues below advertisement
"What the hell is a kugelblitz?" asks Viktor Hargreeves (Elliot Page) in the Season 3 trailer.
His temporally displaced brother Five (Aidan Gallagher) answers with his usual bitterness: "Essentially, we're screwed."
The Umbrella kids' actions throughout the timeline have brought about yet another apocalyptic event. But what kind of threat is a kugelblitz anyway? Let's break it down.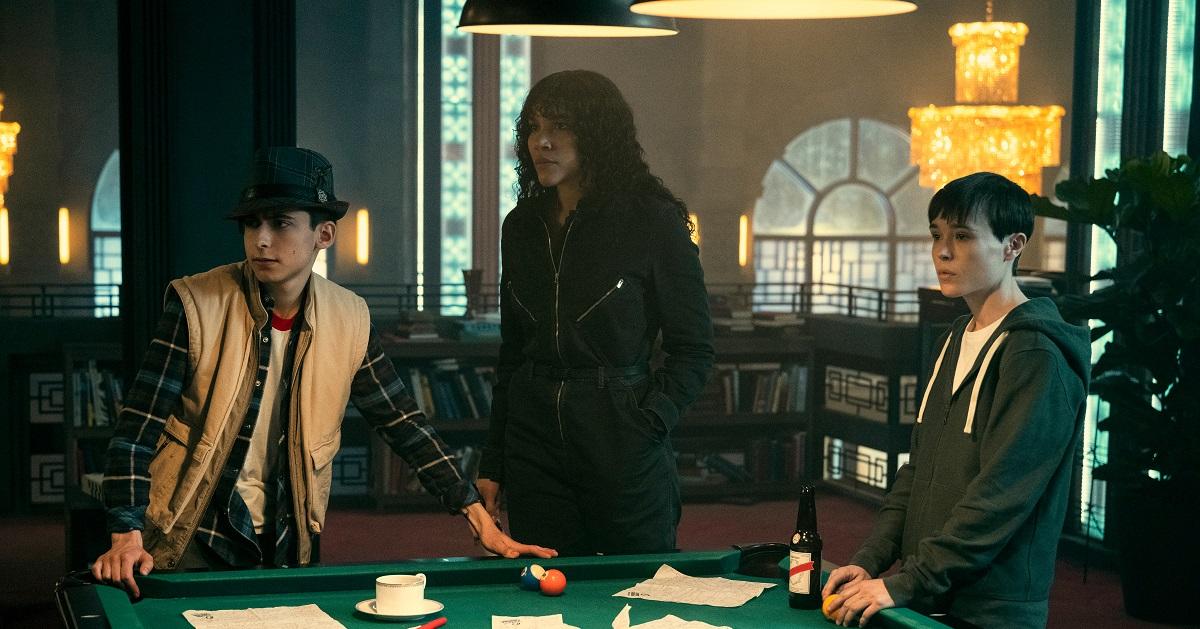 Article continues below advertisement
Let's explain the kugelblitz in 'The Umbrella Academy' Season 3.
In Season 2, the Umbrella kids become separated as they time-travel back to the 1960s. They battle the forces of the mysterious Commission and Cold War-era paranoia as they try to find a way back home and save the world from nuclear war in the process. Eventually, they come together as a family to defeat their pursuers and manage to narrowly avoid yet another apocalypse. Using a briefcase loaned to them by their allies in the Commission, they finally manage to travel back to the year 2019.
Unfortunately, their actions in the past have significantly altered their present. In an alternate version of 2019, their once-deceased adopted father Sir Reginald Hargreeves (Colm Feore) is alive and well. To make matters worse, a new team of superpowered adopted siblings known as the Sparrow Academy have seemingly replaced their positions in the timeline. As if squaring off with their newfound rivals isn't enough, they bring with them yet another apocalyptic event.
Article continues below advertisement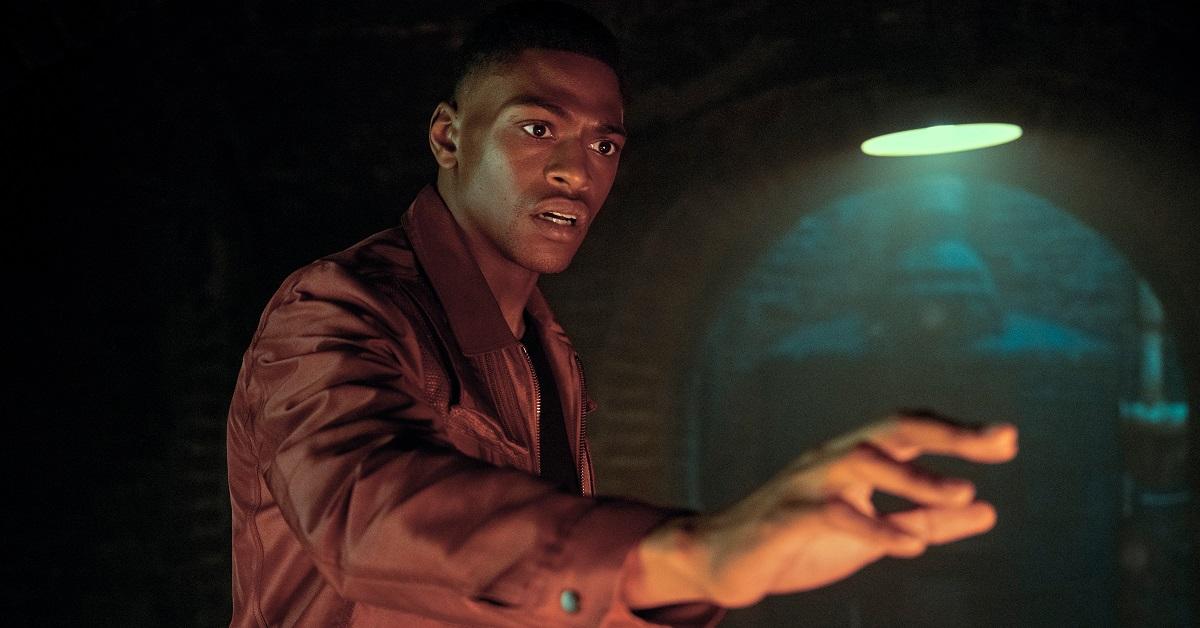 Five is no stranger to the finicky nature of time travel and eventually figures out what they're dealing with in Season 3. Their jump to a new present-day creates a time paradox. In turn, that paradox brings forward a kugelblitz.
In astrophysics, a kugelblitz is essentially heavily concentrated radiation that can intensify into a black hole. If we've learned anything from science class, it's that black holes can suck up and eradicate anything.
Article continues below advertisement
Out of all the apocalyptic events that the Umbrella kids have faced before, this is easily their most dangerous yet. And so far, they've got a 50-50 success rate when it comes to stopping the end of the world. In Season 1, Viktor inadvertently causes the end of the world with his powers and the siblings barely manage to escape with their lives by traveling back in time. Though the apocalypse follows them in Season 2, they manage to put an end to an impending nuclear holocaust.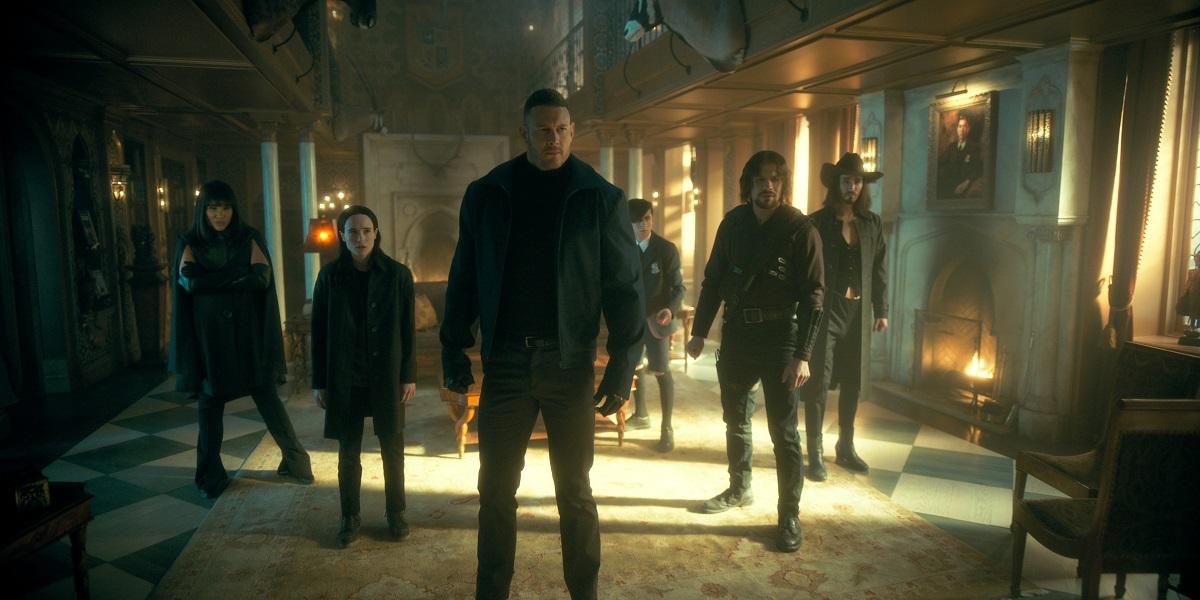 Article continues below advertisement
The kugelblitz is caused by a troublesome time paradox.
Time travel has paved the way for all sorts of paradox shenanigans in the past, but never with lasting effects. In Season 2, Five hilariously had to deal with symptoms of "paradox psychosis" when having to interact with his past self. Unfortunately, the paradox in Season 3 causes a lot more trouble than just paranoia and excessive gas.
The kugelblitz in Season 3 is caused by a "grandfather paradox." As stated in an informational Commission video in Season 3, a grandfather paradox is a devastating chronological error in a timeline. The most common explanation is thus: Say you were to go back in time and kill your own grandfather, but you were to do it before your parents conceive you. Then you would never be born. But in that case, who could have gone back in time to kill your grandfather?
Article continues below advertisement
If this logistical error sounds confusing, imagine how the universe must feel if it were to actually happen. The Commission in The Umbrella Academy doesn't even have a protocol for it. Unfortunately, that's exactly what happens to the Umbrella kids.
Article continues below advertisement
Their arrival in the new timeline contradicts events that occurred in this new present day. While they should still have existed there, Lester Pocket (Callum Keith Rennie) accidentally kills the Umbrellas' mothers seconds before their kids are born.
Fixing time travel isn't easy for anybody, especially when a kugelblitz is involved. But how will the Hargreeves family attempt to solve a problem that they themselves cause?
Season 3 of The Umbrella Academy is streaming now on Netflix.