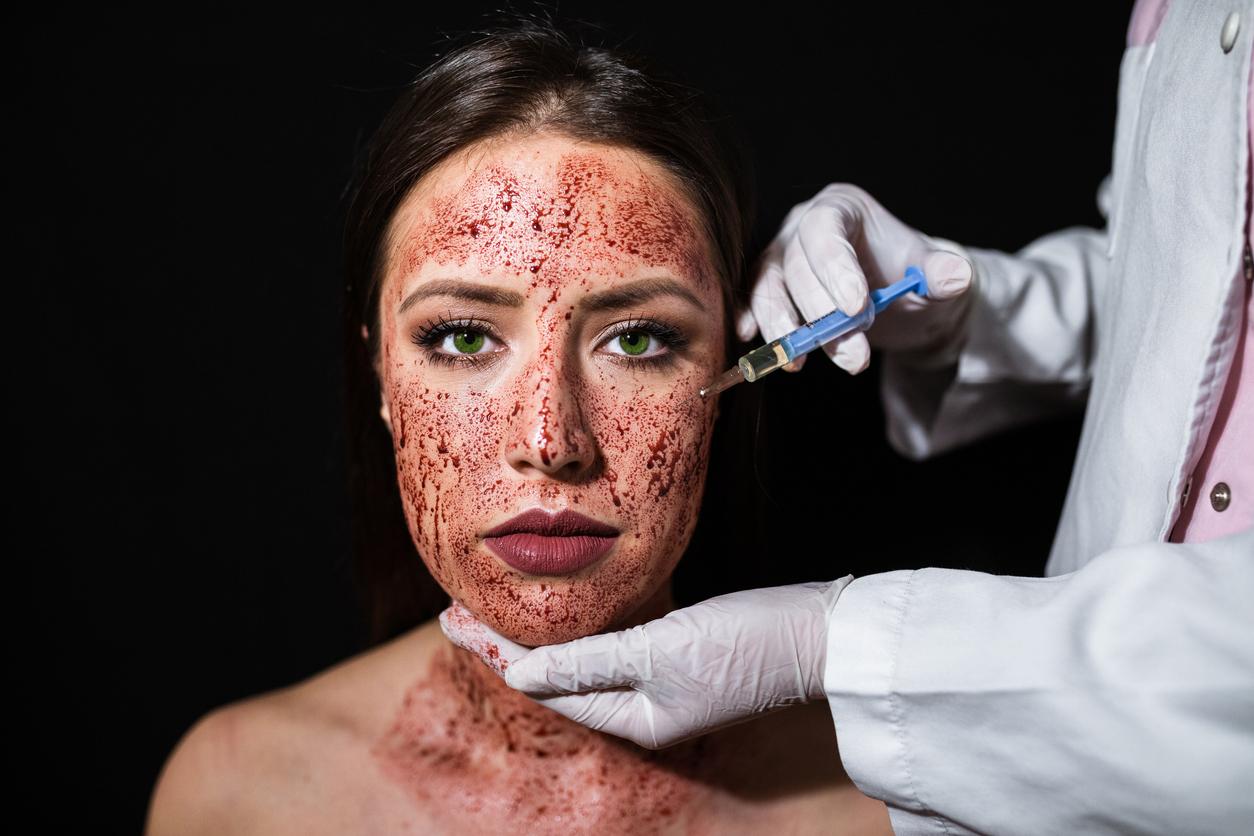 Two People Contracted HIV After Getting 'Vampire Facials' at a Spa
In recent years, vampire facials have become somewhat of a social media trend. The procedure has been promoted by the likes of Kim Kardashian, though she later said she regretted getting the procedure because she was pregnant at the time and couldn't take pain killers. Victoria Beckham has also undergone the procedure.
Article continues below advertisement
What is a vampire facial?
The treatment includes using a person's own blood to obtain platelet-rich plasma (PRP), which is obtained by spinning the blood in a centrifuge. The PRP is then injected into that person's skin using a microneedling process. According to Vanity Fair, the procedure was created by Dr. Barbara Sturm of Molecular Cosmetics.
The treatment "is being used to improve skin tone and texture, smooth fine lines, and even promote hair growth," Joshua Zeichner, director of clinical and cosmetic research in dermatology at Mount Sinai Hospital in New York City told Allure.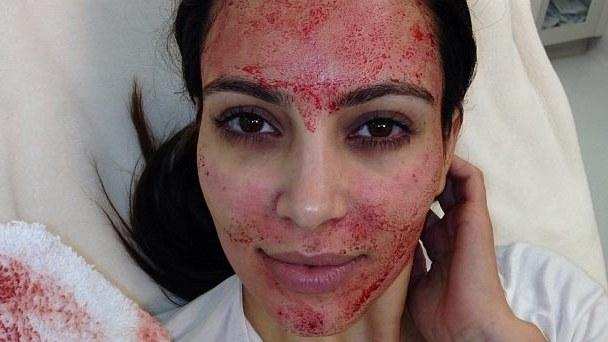 Article continues below advertisement
Are Vampire Facials A HIV Risk?
Like any procedure that involves needles, HIV becomes a risk if strict medical standards aren't followed by spas.
Now, the procedure is under scrutiny after The New Mexico Department of Health (NMDOH) said that two people who had undergone the procedure at an Albuquerque spa have been diagnosed with HIV.
According to the state's Department of Health, VIP Spa closed on Sept. 7, 2018, after an inspection found that staff had been incorrectly handling needles.
The two people who contracted HIV were found to have the same strain, which has led the Department of Health to fear that the cases were the result of staff misusing needles.
Article continues below advertisement
On Monday, NMDOH said that "laboratory testing on specimens from the two clients indicates recent infection with the same HIV virus, increasing the likelihood that the two HIV infections may have resulted from a procedure at the VIP Spa."
Kathy Kunkel, the New Mexico Department of Health cabinet secretary, said that over 100 people who received injection services at the spa have been tested for HIV, as well as hepatitis B and C. She went on to urge anyone who received an injection at the clinic between March and September 2018 to get tested.
"Testing is important for everyone as there are effective treatments for HIV and many hepatitis infections," Kunkel said.
"While over 100 VIP Spa clients have already been tested, NMDOH is reaching out to ensure that testing and counseling services are available for individuals who received injection related services at the VIP Spa," she continued
Free testing sites have been set up at the South Valley Health Commons and Casa de Salud Family Medical Office, both located in Albuquerque.
NMDOH urges anyone undergoing cosmetic procedures that involve needles to ensure they're being carried out by a licensed medical professional.