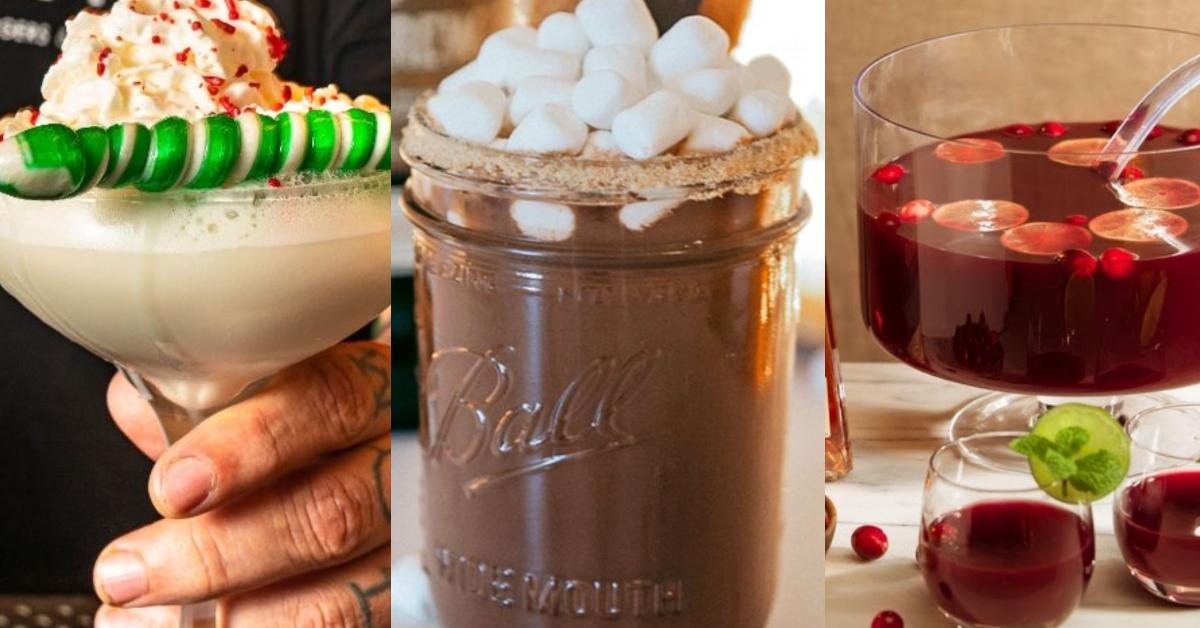 Light Up Your Tastebuds This Holiday Season With These Festive Cocktail Recipes!
'Tis the season ... to get a little festive with your cocktails!
With the holiday season upon us, impress your family, friends, and your own personal tastebuds with these themed cocktails. Whether you're looking for an intricate concoction or simply looking to crack open a bottle and pour over ice, Distractify has rounded up a few of our favorite holiday cocktail recipes for the Christmas season.
Article continues below advertisement
So, whether you're cheers-ing with family by your side or even stuck quarantining this Christmas, it's time to get a little naughty with your cocktails.
Shh ... we just won't tell Santa.
Check out our holiday cocktail recipe roundup below!
Aberlour Hot Toddy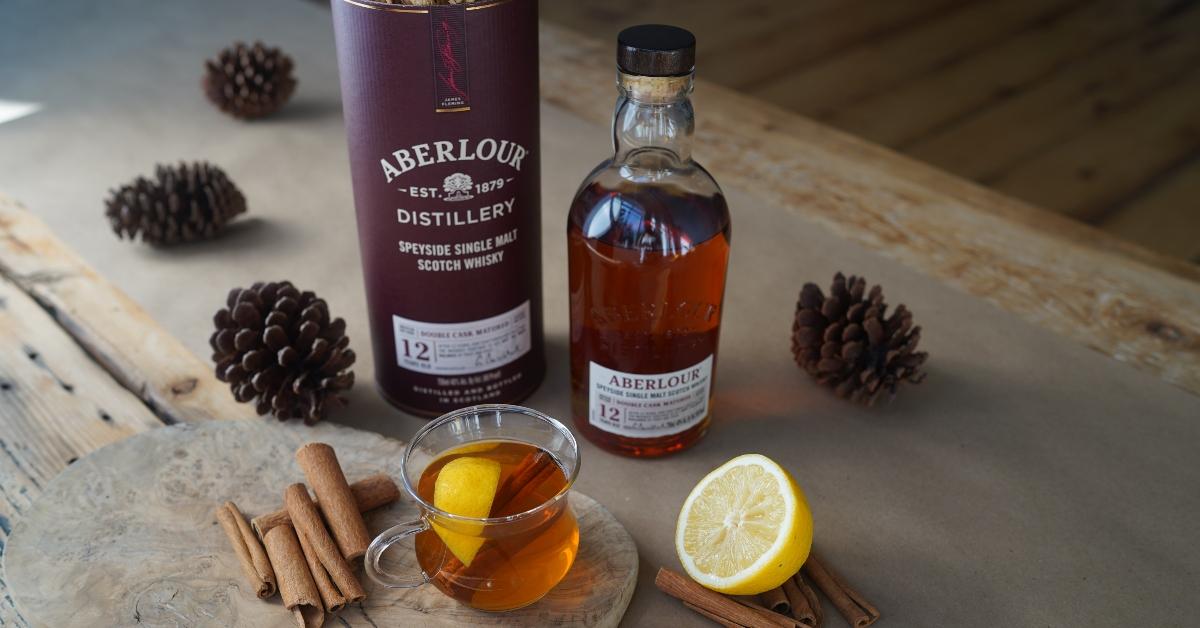 Wrap yourself in a cozy blanket and warm up on the couch with this Aberlour Hot Toddy. To make, combine 1.5 oz Aberlour 12 YO, 1 tablespoon honey, 1/2 oz lemon juice, and 1 cup hot water in a tea mug. Stir and enjoy!
Article continues below advertisement
Blake's Holiday Pick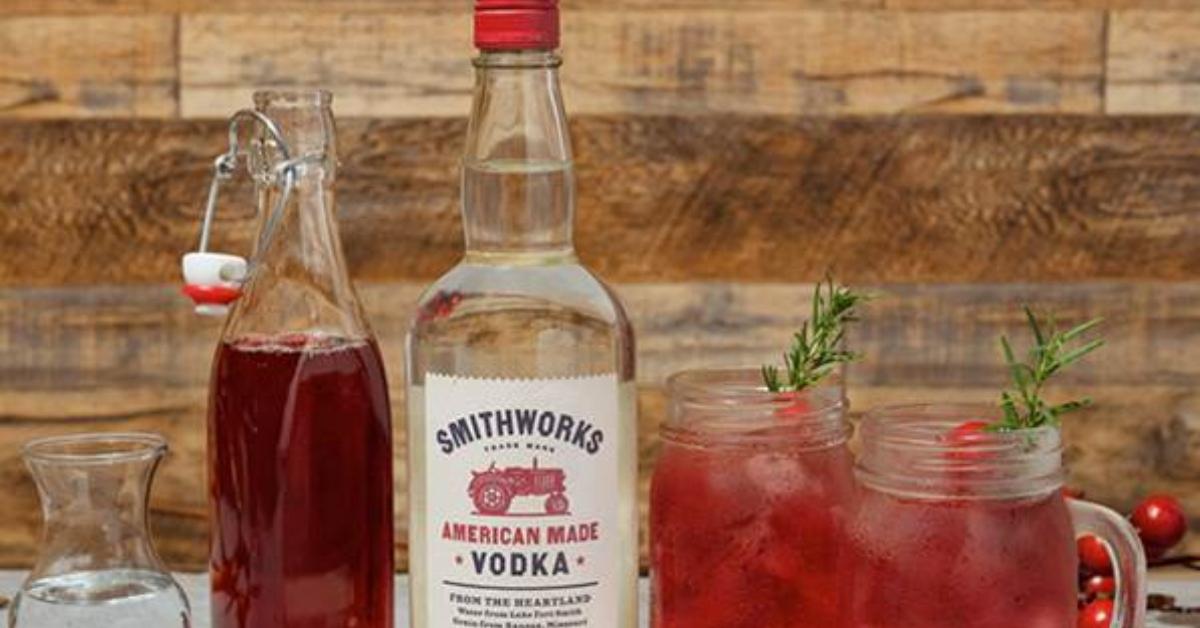 This festive drink will have your tastebuds singing.
Celebrate the holidays like country music superstar Blake Shelton with Blake's Holiday Pick cocktail. Simply add 1 oz Smithworks Vodka, 1.5 oz cranberry juice, 2.5 oz diet lemon-lime soda, and ice to a glass. Then, just stir and garnish with a rosemary sprig. Yum.
Article continues below advertisement
Sandeman Bliss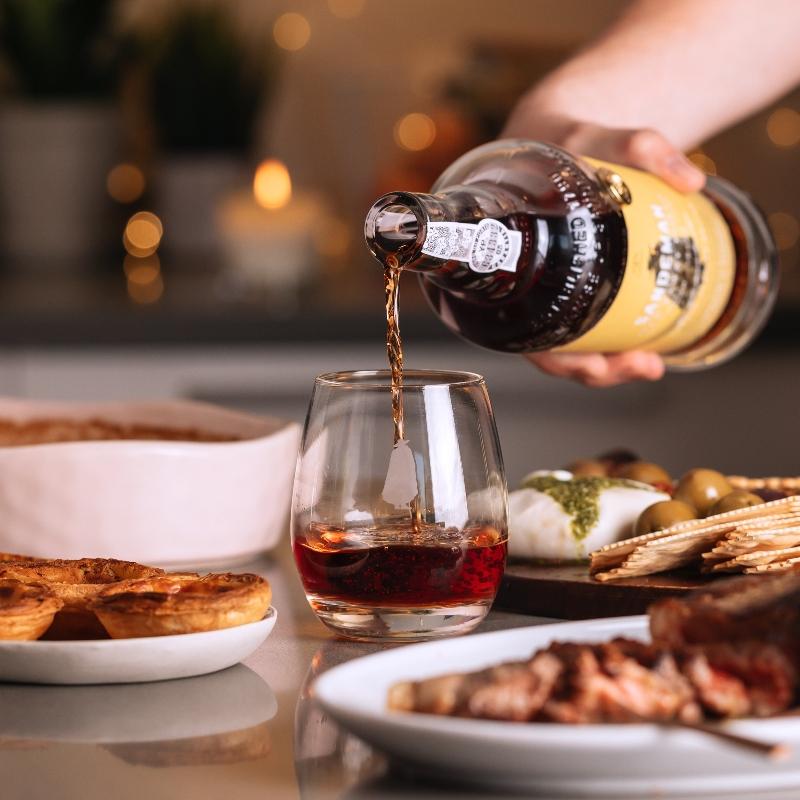 A great cocktail to have during or after dinner at your holiday party is this Sandeman Bliss. To make, fill a high ball glass with ice and add 1.5 oz Sandeman Fine Tawny Port and top it with sparkling lemon water. Stir your drink and garnish with cinnamon and a bit of orange zest.
You surely won't be disappointed!
Article continues below advertisement
Pumpkin Scotch Latte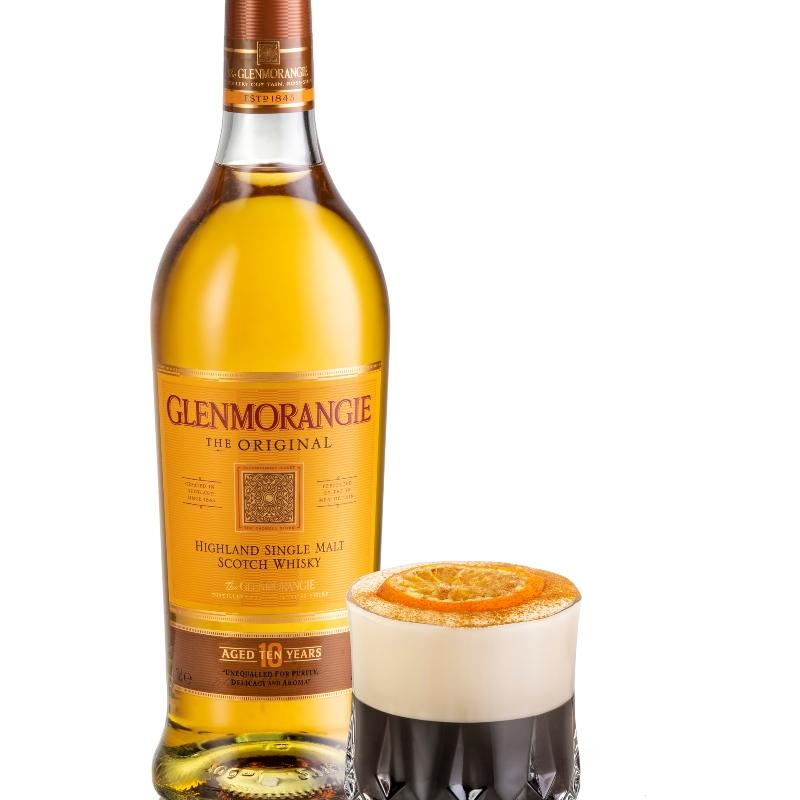 Let's face it, it's hard to move away from pumpkin spice–flavored things even after Thanksgiving. Therefore, if you're still a pumpkin stan, check out this Pumpkin Scotch Latte. To make this after-dinner drink, pour 1.5 oz Glenmorangie Original, 1.5 oz espresso, 1.5 oz store-bought spiced pumpkin syrup, and 3 oz hot milk into a cup. Then, stir your drink and garnish with whipped cream and a dusting of cinnamon.
Article continues below advertisement
No Holidaze Gingersnap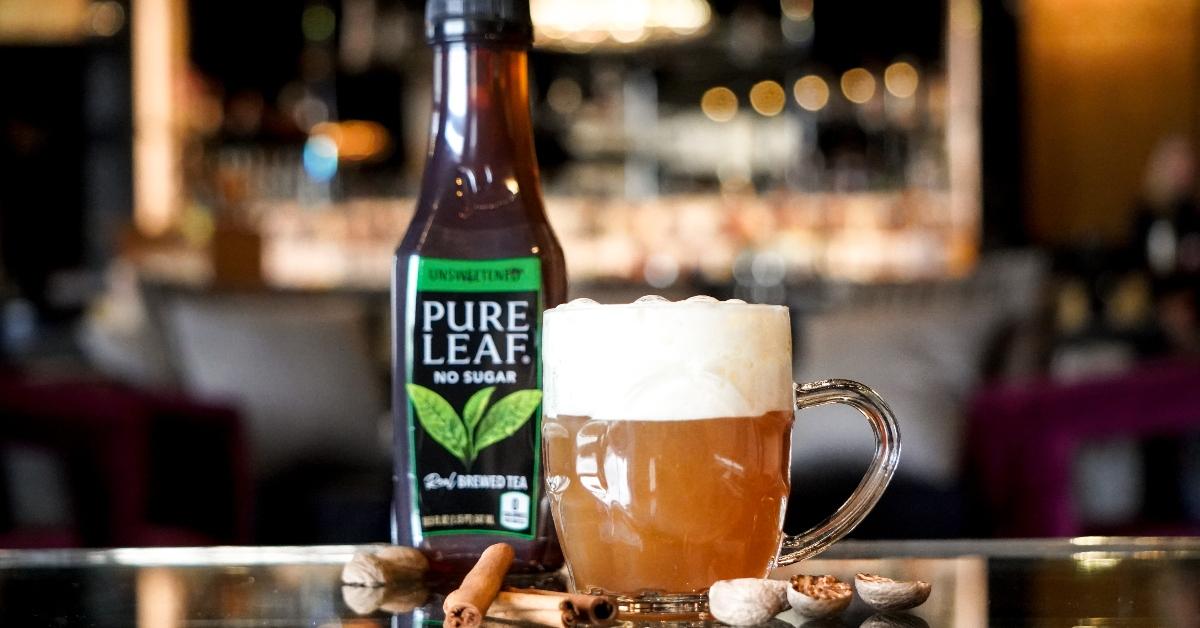 For your underage guests or family members who opt out of drinking alcohol, this holiday-themed mocktail is perfect! To make the No Holidaze Gingersnap, combine Pure Leafe Unsweetened Black Tea, cinnamon nutmeg syrup, and fresh lemon juice. Serve it hot with a dollop of ginger foam on top.
Article continues below advertisement
Winter Noggin' from Black Tap NYC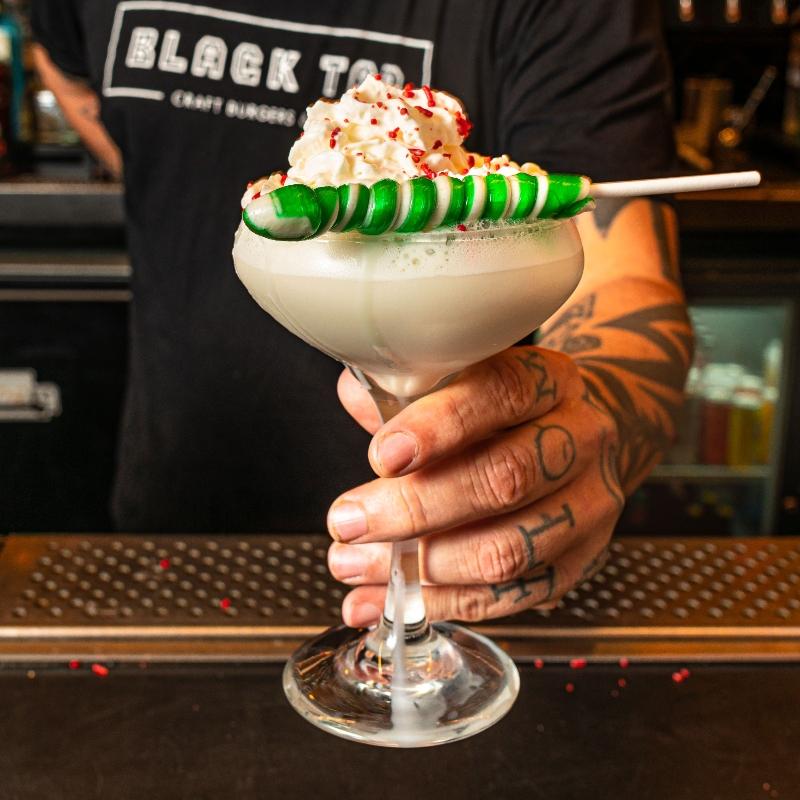 Looking for a creamy cocktail to satisfy you this holiday season? Well, look no further than this Winter Noggin' recipe from Black Tap NYC. To make, combine bourbon, 1 oz cinnamon whiskey, 1/2 Sorel, 1.5 oz vanilla soft serve mix, 1 oz whole milk with ice in a mixing tin and shake vigorously for 15 seconds. Then, strain into a coupe glass and serve with a heavy amount of whipped cream. Finally, top your cocktail with sprinkles and a unicorn stick. Festive.
Created by: Pam Wiz & Christian Orlando for Black Tap NYC
Article continues below advertisement
Lava Roasted Manhattan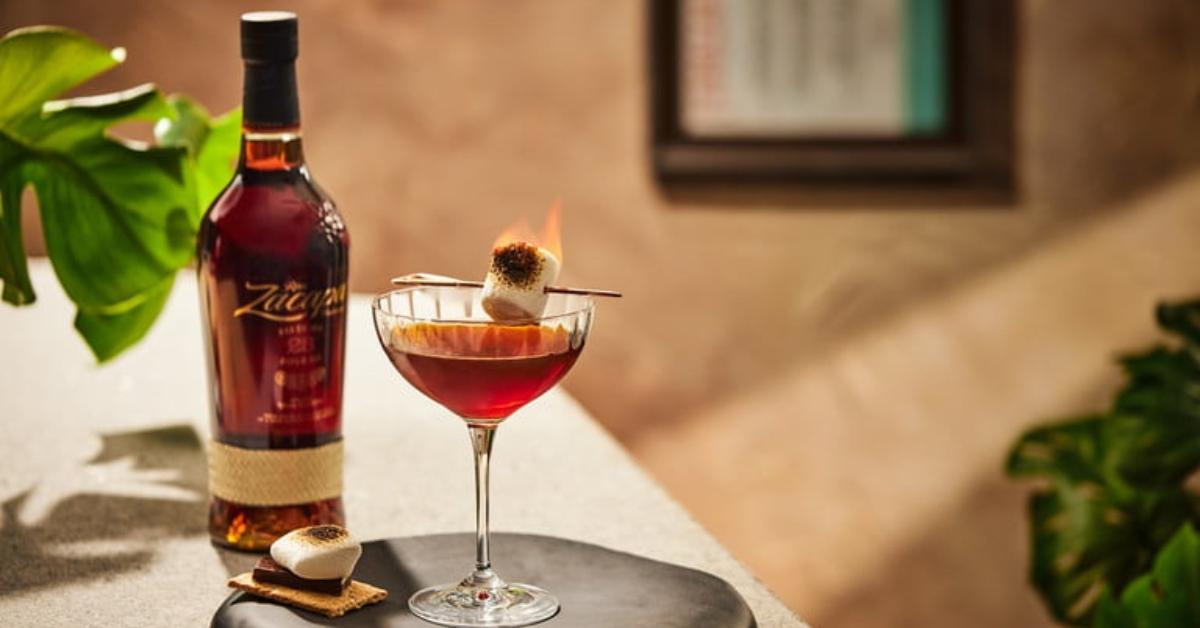 Add a holiday twist to a classic Manhattan by combining 1.5 oz Ron Zacapa No.23, 3/4 oz Spiced Cacao Vermouth,1/4 oz Mezcal, and 1 dash of mole bitters. Stir and double strain into a coupe glass. Finally, top with a roasted marshmallow to garnish and serve.
Created by: Zacapa Rum
Article continues below advertisement
On the Rocks Cocktails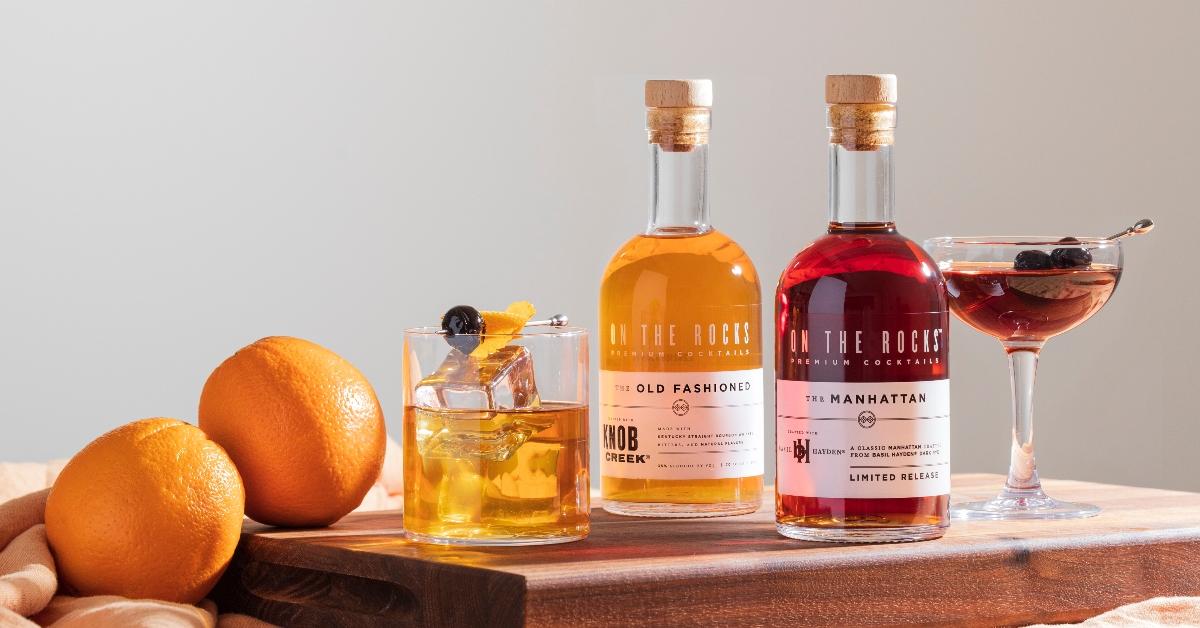 If your bartending skills are questionable or you simply are not looking to fuss with making drinks for your guests during your holiday party, check out these ready-made cocktails by On the Rocks. Make things simple this holiday season by choosing one (or ALL) of their cocktails: Jalapeno Pineapple Margarita, Cosmopolitan, Aviation, Old Fashioned, Mai Tai, or Margarita.
Plus, for a limited time, the company has launched another classic cocktail, The Manhattan. These delicious cocktails are packed with flavor, without the hassle!
Article continues below advertisement
Buñuelo Old Fashioned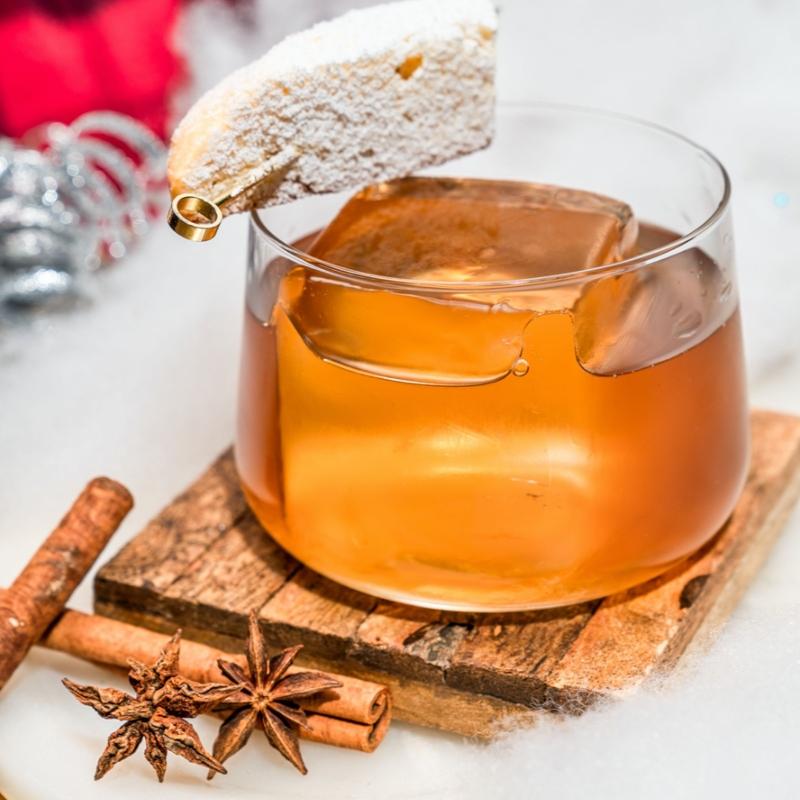 A twist on a classic cocktail, the Buñuelo Old Fashioned is made by combining 2 oz. Dano's Añejo, 1/2 oz Spiced Cinnamon Syrup (Cinnamon, Anise, Lime Oils), and 4 dashes bitters into a glass. Stir, strain, and garnish with lime peel or Buñuelo.
Article continues below advertisement
1800 Holiday Punch (serves 8–10 people)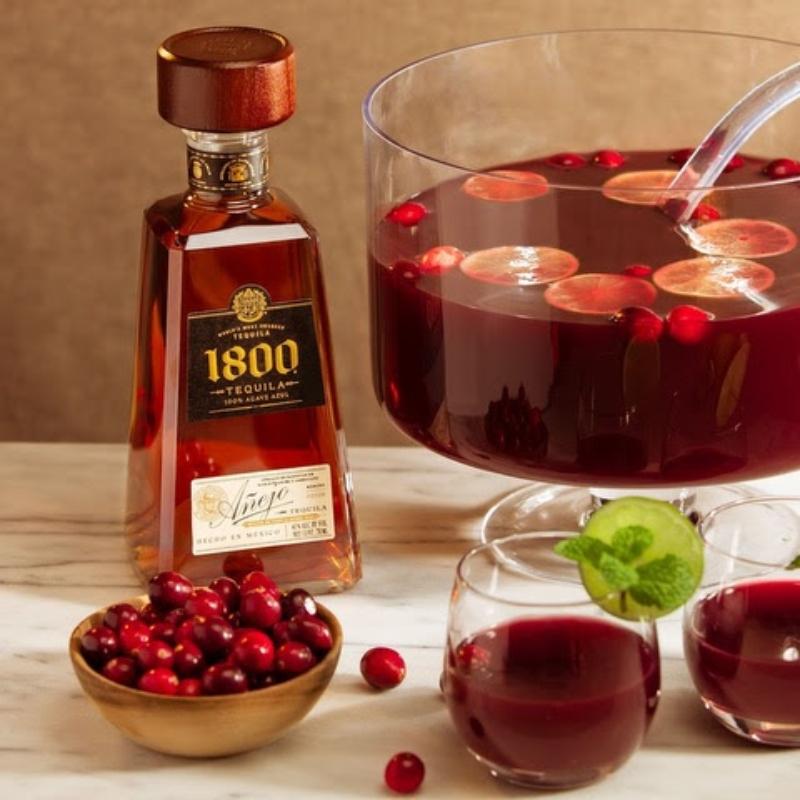 Looking to make a lot of cocktails at one time? Well, this holiday punch is a great (and delicious) option! To make, add 12 oz 1800 Añejo, 1 bottle of red wine, 65 oz clementine juice, 12 oz cranberry juice, 6 oz lime juice, and 6 oz agave syrup to a pitcher with ice. Stir the cocktail and combine. Finally, garnish with cranberries, mint sprigs, lime wheels, and cinnamon sticks and serve in red wine glasses.
Article continues below advertisement
Apple Cider Aperol Spritz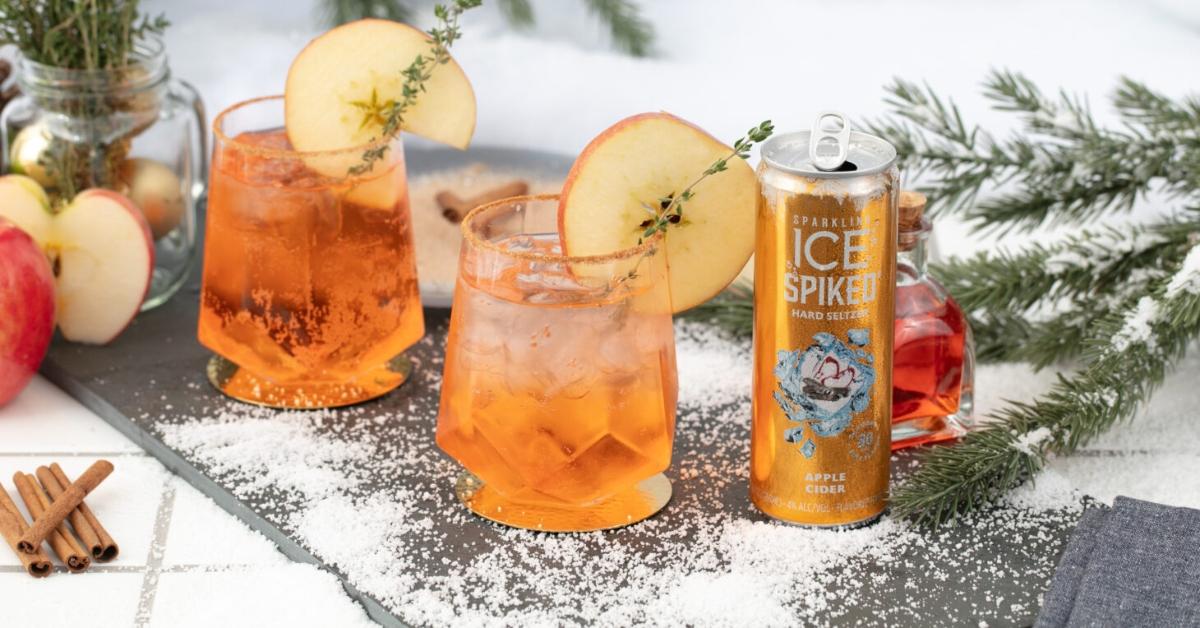 In recent years, hard seltzers have become the go-to drink for many people. To make your spike seltzer more festive, check out this Apple Cider Aperol Spritz recipe. To make, start by rimming a wine glass with water and coating it with a cinnamon-sugar mixture. Then, fill the wine glass with ice and add 1 oz Aperol. Next, pour 6 oz Sparkling Ice Spike Apple Cider into the glass and stir with a cinnamon stick. Finally, garnish with an apple slice and sprig of thyme. So good!
Article continues below advertisement
Adult Hot Chocolate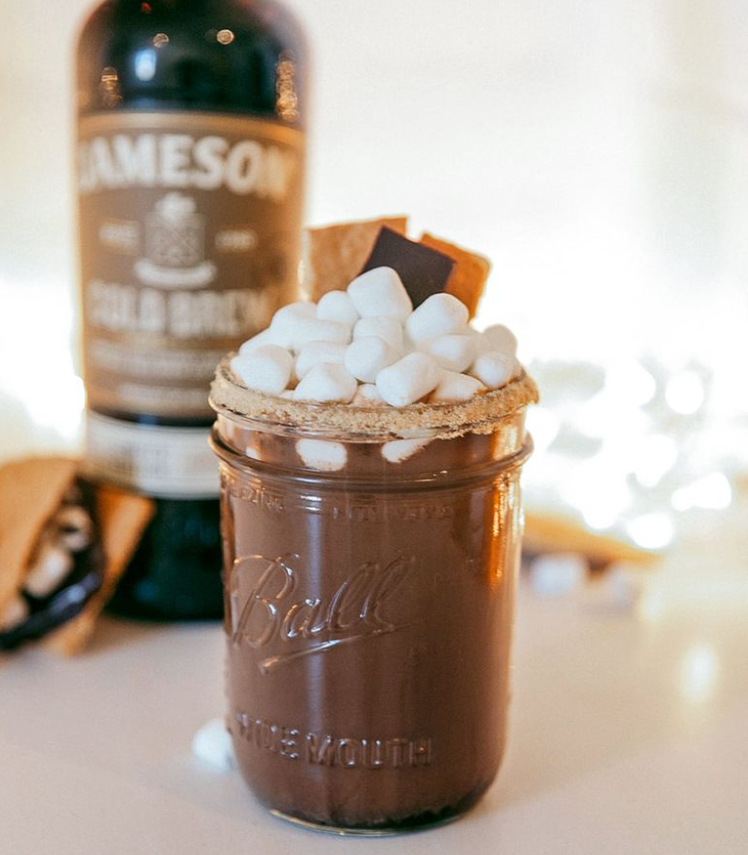 Is there anything better than hot cocoa on a cold December day? Yes — hot cocoa with booze! For this Adult Hot Chocolate, place 5 oz hot cocoa in a small pan. Then add in 2 oz Jameson Cold Brew.
Whisk and heat to a simmer. Dip the rim of your mug in the hot cocoa mixture, followed by crushed graham crackers. Pour in your drink and garnish with mini marshmallows.
Article continues below advertisement
The Merry, Berry, and Bright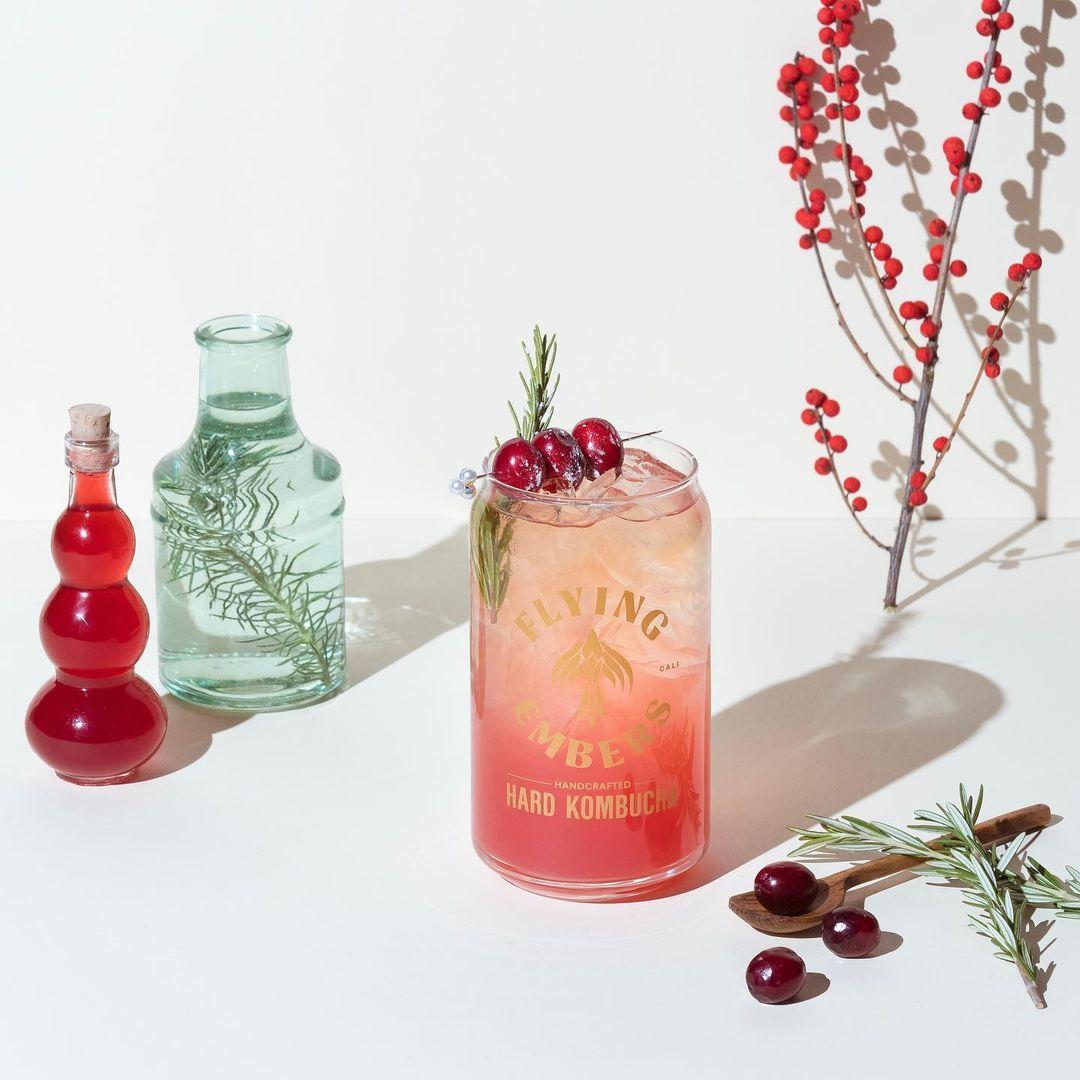 Have a jolly holiday with this drink that keeps you merry and bright. Combine one part lemon juice, 1.5 oz tart cherry juice, and 3/4 oz honey syrup. Then pour in 4 oz Flying Embers Berry Hard Kombucha. Add cranberries and a rosemary sprig for garnish.
Article continues below advertisement
Sweet Tooth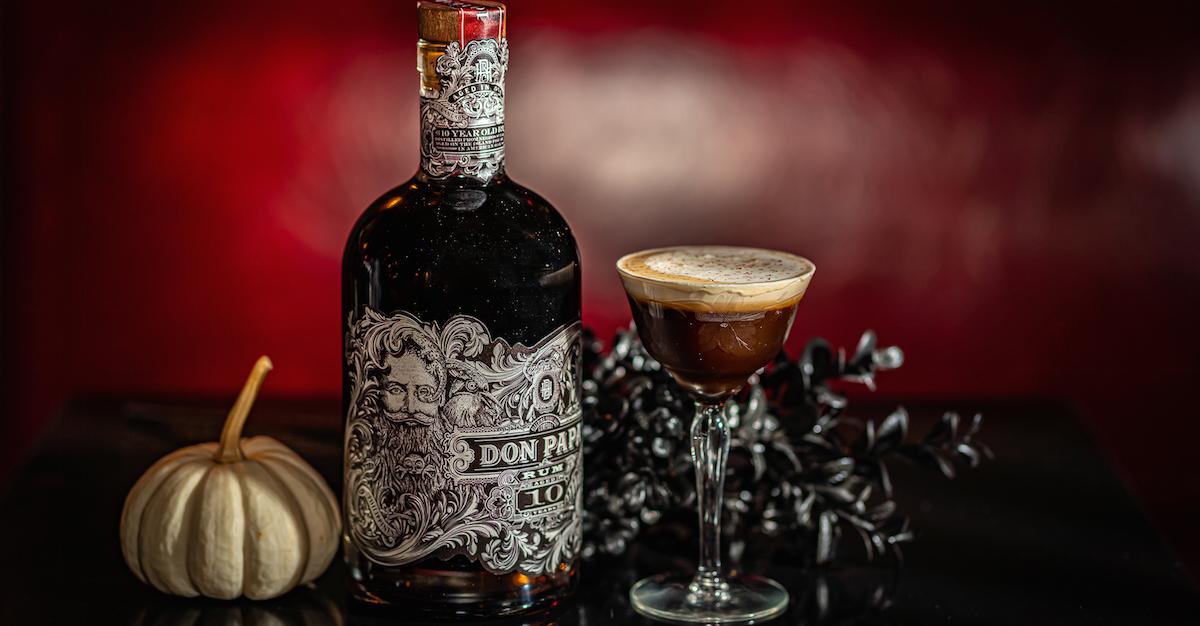 Cookies aren't the only sugary treat Santa's looking for this holiday season — to concoct a Sweet Tooth, blend 1.5 oz Don Papa 10 Year Old, 1/2 oz Pedro Ximenez sherry, 1/2 oz butterscotch schnapps, and two dashes of walnut bitters with ice. Stir until chilled, strain into a cocktail glass, and float a layer of salted whipped cream on top, with a little grated nutmeg.
Article continues below advertisement
Holiday Cheer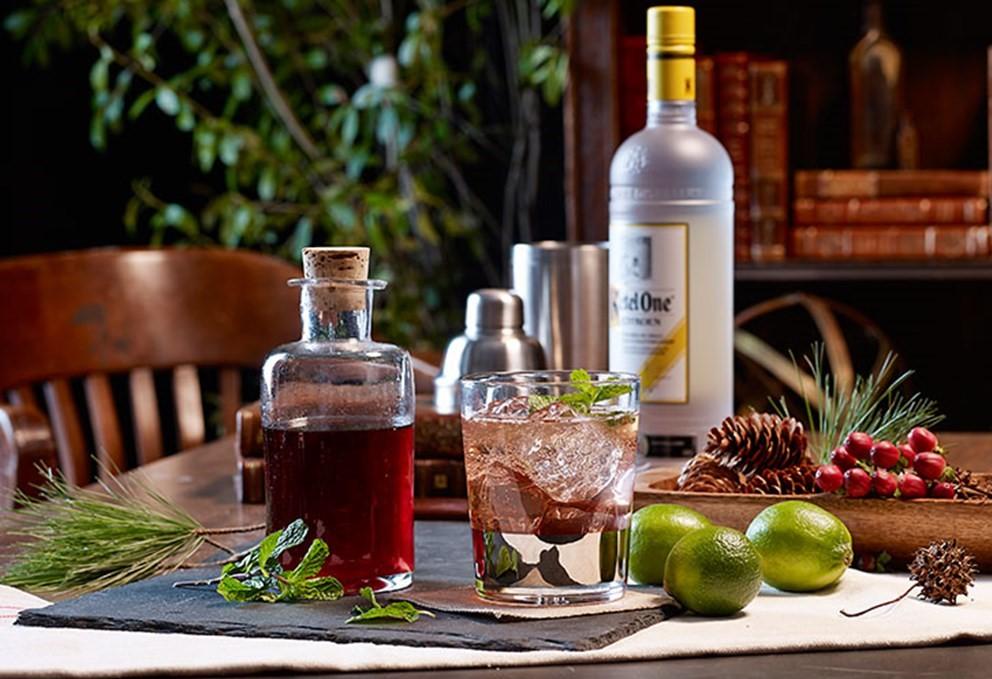 This Holiday Cheer is a little naughty but very nice. To make, combine 1.5 oz Ketel One Citroen Flavored Vodka, 1/2 oz Creme de Violette Liqueur, 1/2 parts fresh lime juice, and 1/2 parts simple syrup in a shaker. Shake with ice, and then strain the mixture into a glass with ice. Top it off with ginger ale and garnish with a mint sprig and red currants.
Article continues below advertisement
Cran-Spiced Martini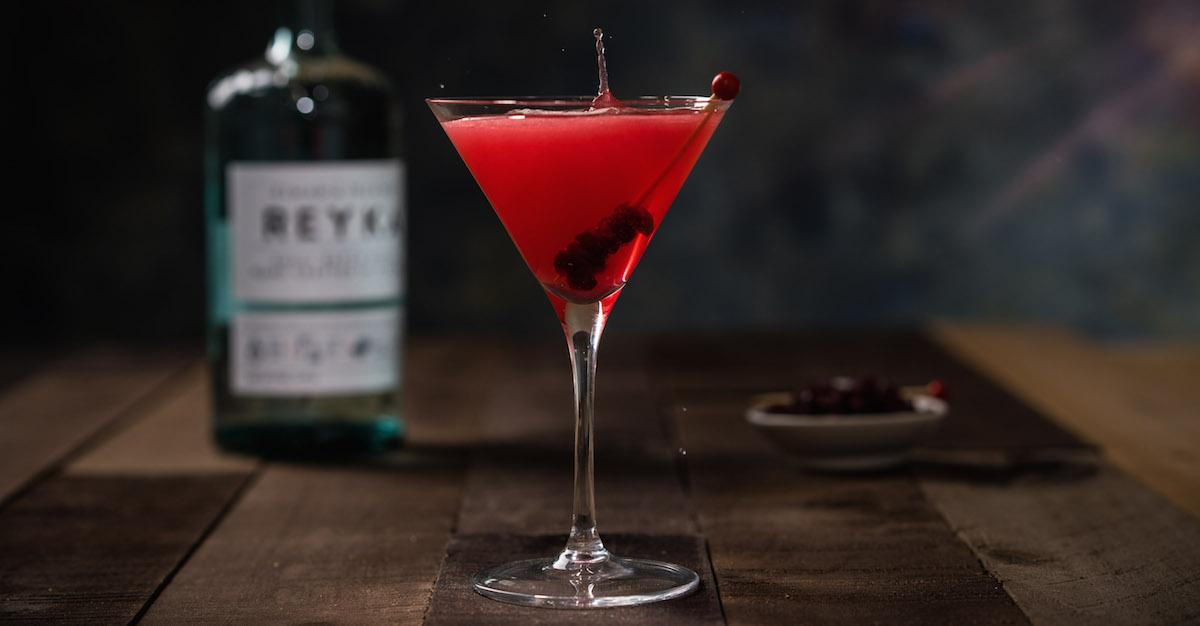 Make your holiday guests feel like James Bond by shaking — not stirring — 2 oz Reyka Vodka, 1 oz cranberry juice, and 3/4 oz vanilla spiced syrup (one cup sugar, one cup water, 1/4 tsp. ground black pepper, 5 tsp. allspice, one cinnamon stick heated) in a shaker with ice. Strain into a martini glass, and garnish with skewered cranberries.