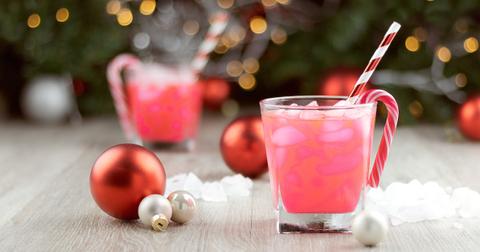 These Holiday Cocktail Recipes Deserve a Round of Santa-Plaus
By Lizzy Rosenberg

Updated
We're less than 10 days out from Christmas right now, and that means you probably have a wide variety of social obligations coming up, from office Christmas parties, to ugly sweater gatherings, and — most importantly — family affairs on Christmas Day. And since no holiday fiesta is complete without a variety of festive cocktails, I've rounded up the best holiday cocktail recipes I could find. Just remember to drink responsibly, and best of luck navigating mixology as an ~elf-taught~ bartender.
1. The Pomarita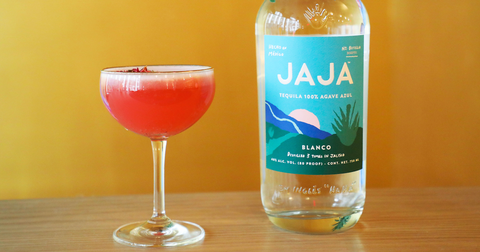 If you're yearning for the taste of a beach vacation during the snowy winter weather, you aren't alone. Simply shake 1.5 parts of JAJA Blanco with .75 parts pink peppercorn grenadine, .75 parts lime juice, a thin slice of habanero, and a dash of bitters in a shaker, over ice. Pour into a glass, and top with soda water.
2. Crimson Cranberry Punch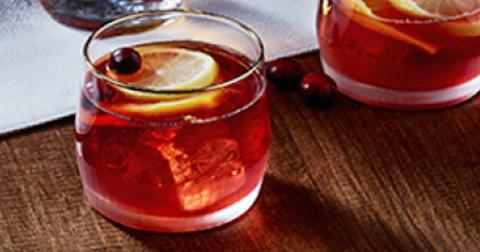 Emulating the taste of the holiday season, the Crimson Cranberry Punch is a refreshing, festive sip. Build 1.5 parts Jameson Black Barrel with a dash of Angostura Bitters, one part cranberry juice, .5 parts cinnamon syrup, .5 parts lemon juice, and .5 parts club soda over ice. Garnish with lemon wheels, orange wheels, and cranberries.
3. Molokai Coconog Holiday Cocktail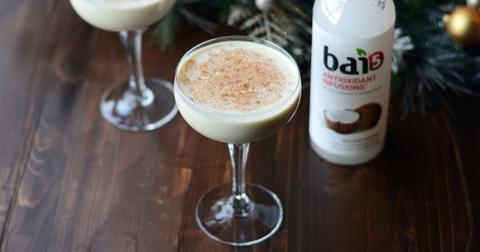 Coconut isn't solely a summer sip — especially in the Molokai Coconog Holiday Cocktail. Start out by simmering a bottle of Bai Antioxidants Molokai Coconut and half a packet of natural vanilla pudding mix in a saucepan over heart. Temper into a bowl with eight ounces of RumChata, before pouring it into a glass, and garnishing with nutmeg, and a cinnamon stick.
4. ROYAL MULE by Kombrewcha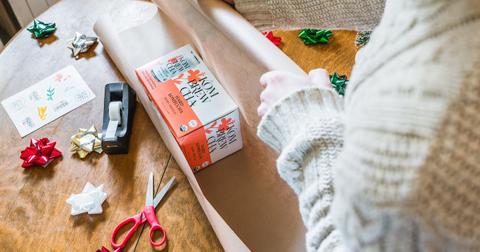 For a drink that's guaranteed to bring your friends (and their gastrointestinal tracts) tremendous cheer, blend three parts of Kombrewcha Royal Ginger with 1.75 parts Vodka (or Bourbon, Tequila), .75 parts fresh lime juice, and .5 parts simple syrup in a rocks glass or mule mug. Add ice, and top with Kombrewcha Royal Ginger. Stir gently and garnish with a lime wedge.
5. Sweet Tooth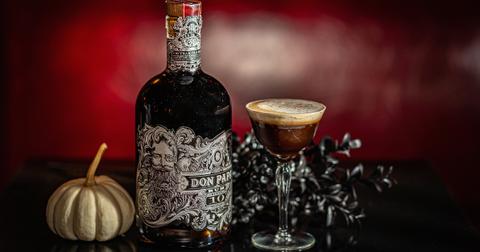 Cookies aren't the only sugary treat Santa's looking for this holiday season — to concoct a Sweet Tooth, blend 1.5 parts Don Papa 10 Year Old, .5 parts Pedro Ximenez sherry, .5 parts butterscotch schnapps, and two dashes of walnut bitters with ice. Stir until chilled, strain into a cocktail glass, and float a layer of salted whipped cream on top, with a little grated nutmeg.
6. Svedka Rosé Holiday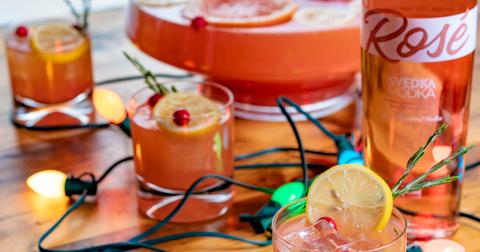 Merry pink-mas! For a Svedka Rosé Holiday, pour two parts Svedka Rosé Vodka, one part grapefruit juice and .5 parts rosemary syrup into a collins glass. Add ice and stir, before topping with a charge of ginger beer and a sprig of rosemary.
7. Ginger Brenne House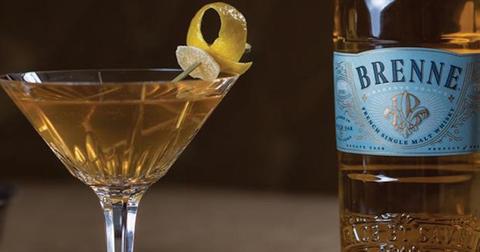 If you've gone to Fine & Rare in New York City, you may have tried their special winter sip, the Ginger Brenne House. To recreate it, combine two parts Brenne Estate Cask with 1.5 parts ginger liqueur and 1.5 parts lemon juice. Shake with ice and pour into a martini glass, before garnishing with candied ginger and a lemon twist.
8. Chandon Harvest Punch
Feeling classy? Chandon Harvest Punch will do the trick. In a punch bowl, blend four ounces of lemon juice with one part lemon juice, eight parts pineapple juice, eight parts Hennessy VSOP, four dashes of Angostura Bitters, and four ounces of cinnamon syrup (one cup granulated sugar, one cup water, and four cinnamon sticks simmered for eight minutes). Top with three ounces of Chandon Brut, and garnish with dehydrated pineapple rings, lemon slices, orange slices, cinnamon sticks, and fresh mint.
9. Grapefruit Ginger Spritz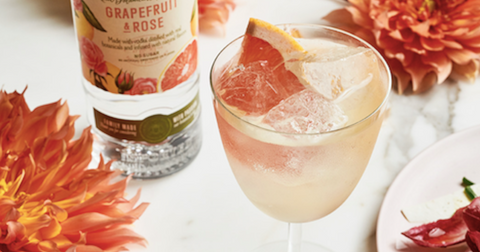 Those on the naughty list will love the Grapefruit Ginger Spritz. Fill a large wine glass with ice, and 1.5 parts Ketel One Blends Grapefruit & Rose with a dash of cardamom bitters. Top with three parts Health Ade Ginger Kombucha, and garnish with a slice of grapefruit.
10. Winter Spiced Old Fashioned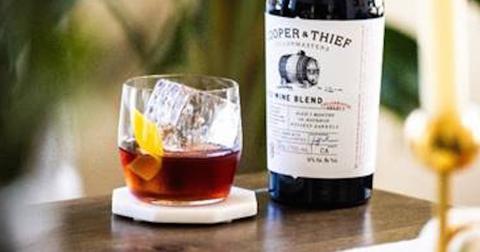 The Winter Spiced Old Fashioned is coming to town, y'all, and it's festive as hell. Combine one part bourbon, one part Cognac VSOP, and .25 parts Spiced Cooper & Thief Red Blend Wine Syrup (including a dash of Angostura Bitters and a dash of Orange Bitters) into a mixing glass and fill with ice. Stir to chill, and strain into a rocks glass over ice. Garnish with a lemon twist.
11. Cran-Spiced Martini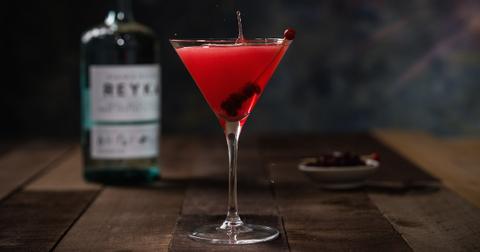 Make your holiday guests feel like James Bond by shaking — not stirring — two parts Reyka Vodka, one part cranberry juice, and .75 parts Vanilla spiced syrup (one cup sugar, one cup water, .25 tsp. ground black pepper, 5 tsp. allspice, one cinnamon stick heated) in a shaker with ice. Strain into a martini glass, and garnish with skewered cranberries.
12.
The holiday season only comes once a year, so put your mixology skills to the test, and make sure to sprinkle holiday cheer into each drink you concoct this Christmas. Either way, there's no doubt in my mind your friends and family will be thankful for you and your delicious drinks. Cheers!