Ken Miles' Death Was Featured in 'Ford v. Ferrari' — How Accurate Was It?
How did Ken Miles die in real life? The British race car driver was tragically killed in 1966, and his son witnessed it. Details on what happened.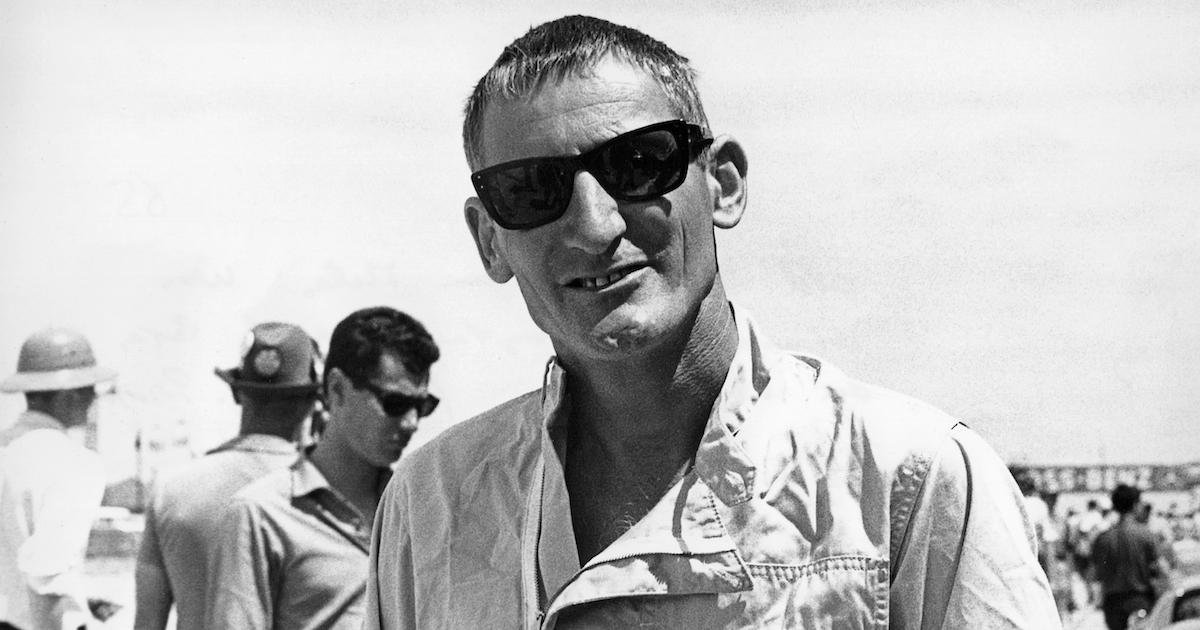 The 2019 film Ford v. Ferrari was filled with drama, suspense, and extreme risk-taking, and it was based on the 1966 race between the two car manufacturers over who could make the better vehicle.
British driver Ken Miles was played by Christian Bale in the film, and he was enlisted to drive the Ford GT40 Mk1 by his best friend, automotive designer Carroll Shelby (Matt Damon).
Throughout the film, Ken and Carroll push the limits on the vehicle, leading Ken to have a few serious accidents.
Article continues below advertisement
In reality, the famous driver died shortly after the race featured in the film. How did Ken Miles die in real life? Keep reading to find out how Ken's death was portrayed in the movie, and to learn where his son, Peter Miles, is today.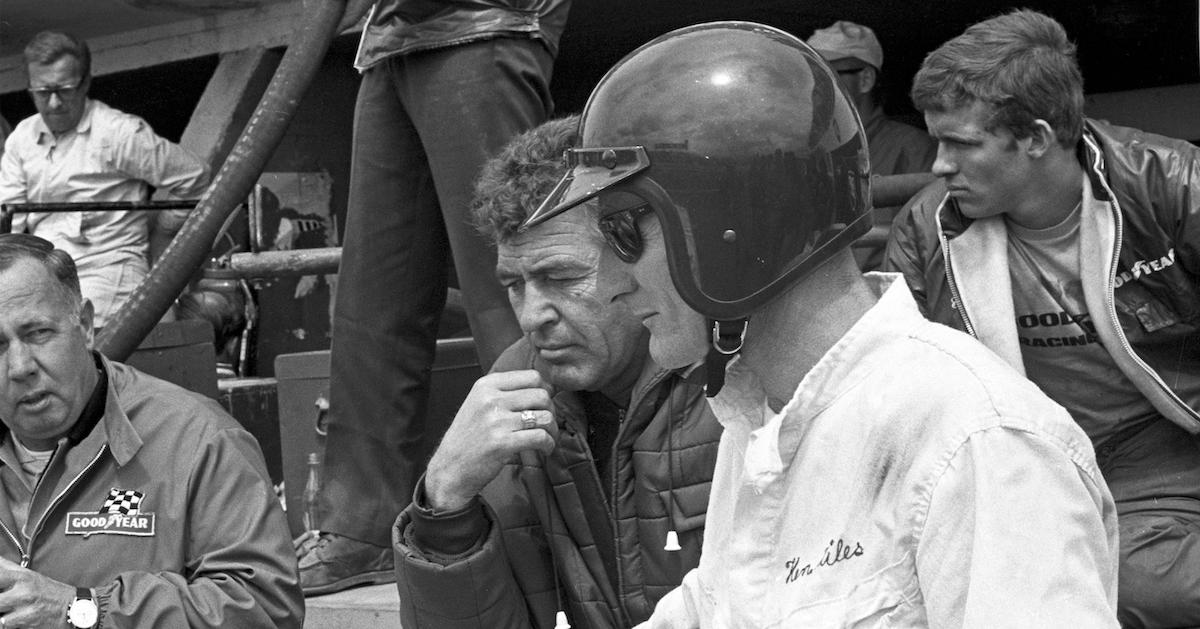 Article continues below advertisement
How did Ken Miles die in real life?
After successfully racing the Ford GT40 Mk1 in 1966, Ken's next task was to test out the Ford J-car. Testing for the vehicle was put on hold when fellow driver Walt Hangsen died while driving one.
In August of 1966, Carroll decided to work on the J-car again, and Ken became the primary testing driver. While driving it at 200 miles per hour the Riverside International Raceway in California, Ken flipped the car over. It caught on fire, and Ken was immediately ejected and killed.
His death took place just two months after the race that served as the subject of the Ford v. Ferrari film. Ken was just 46 years old at the time of his passing, and he is buried at the Hollywood Forever Cemetery.
Article continues below advertisement
Does Ken Miles die in 'Ford v. Ferrari'?
The World War II veteran's fatal accident is shown at the end of Ford v. Ferrari, in a brief scene. Few details about Ken's death are given in the film, though brake failure is shown to be the source of the accident. In reality, the exact cause of Ken's crash is still the subject of some debate.
Article continues below advertisement
The rear portion of the J-car was updated after Ken's accident so it wouldn't easily lift at high speeds. There's still some ambiguity over whether the brakes had something to do with the collision, or if something else led to the accident.
What happened to Ken Miles' son?
In addition to having a successful racing career, Ken was married to Mollie Miles, and the two shared a son named Peter together. Peter was 14 years old when his father died, and he was actually at the Riverside Raceway with his mom when the fatal crash occurred.
He stayed in the family business, and he worked at the Troutman and Barnes car shop for 14 years before taking a job at Precision Performance in 1986.
Article continues below advertisement
Peter has also worked as a fabricator, and he has led racing crews. He now lives in California, and he manages the car collection of billionaire Chip Connor. Peter is married to Patricia Montgomery Miles, and the two have a daughter named Jamie together. Through Jamie, Peter is a grandfather of two.
When Ford v. Ferrari premiered, Peter spoke with Le Mans about assisting the cast with insight into his father.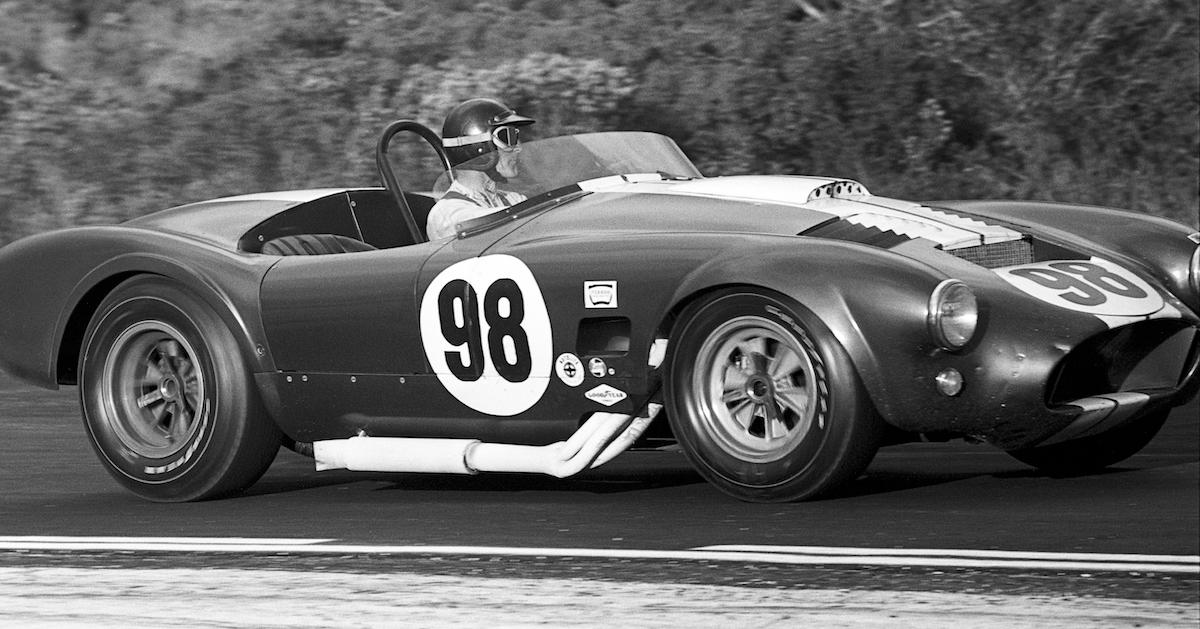 "I gave Christian Bale some information on my father, they could come from press clippings, articles in magazines, I also showed personal photographs or shared audio recordings," Peter told the outlet. "Mr. Bale wanted to try to be as faithful as possible to my father's portrait. I also met Caitriona Balfe [who played Mollie Miles], gave her pictures of my mother, described her to her as I remembered."
You can watch Ford v. Ferrari on HBO, or you can stream it on HBO Max.