'Miracle Workers' Takes Its Cast to the Oregon Trail for Season 3
Season 3 of 'Miracle Workers' is here, this time dubbed 'Oregon Trail' — but how is this season connected to the previous ones?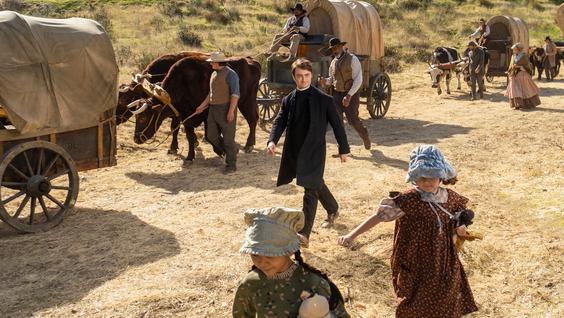 The TBS original Miracle Workers is an anthology series that takes its viewers on a new adventure every season, putting the cast of characters in new and often dangerous scenarios. Season 3 has been dubbed Oregon Trail, taking the characters to the untamed Wild West of the 1800s. But how is this season connected to the rest of Miracle Workers?
Article continues below advertisement
How is 'Oregon Trail' connected to 'Miracle Workers'?
The TBS original is an anthology series, which means each season serves as a sort of standalone, giving the creators the option to create an entirely new scenario and characters to play out while keeping the same actors and general roles. American Horror Story is a good example of this, where each season can be watched individually of the other instead of needing to be watched in subsequent order.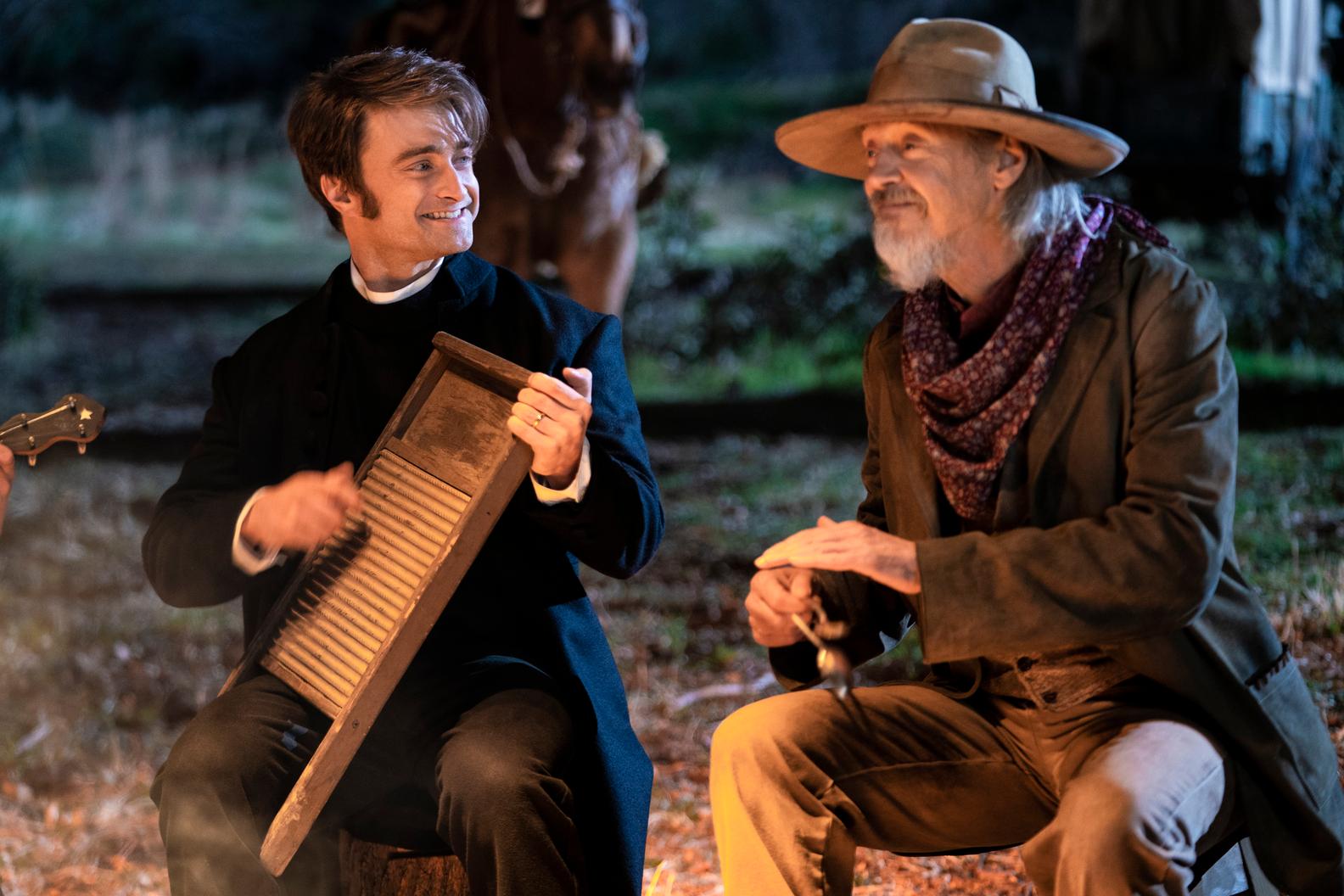 Article continues below advertisement
In an interview with Variety, creator Simon Rich said that "the beauty" of running the show with this format is that it allows him to make these drastic changes to the title. Season 2 of Miracle Workers was based on a short story that had yet to be published, and Simon said he and the writers used it as a very loose guideline for the structure of the season.
"The short story is just a jumping off point. I purposefully asked the writing staff to not read it because I don't want anyone to feel like they're tied to any text," he said. "Then we just put up pictures of the cast on the wall and stared at their faces for weeks and months; we moved them around. That's what so fun about this particular show: We have such an amazing cast, it's not about, 'How do we squeeze this guy in?'"
Article continues below advertisement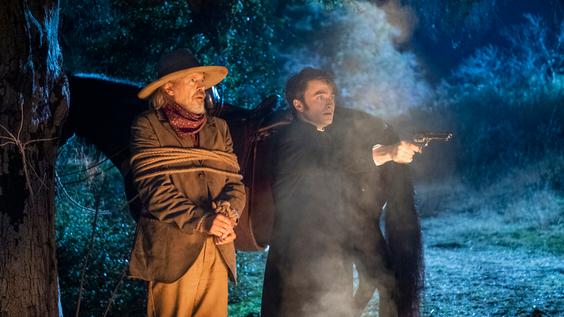 Similarly, Oregon Trail takes a similar route that the Dark Ages season of Miracle Workers did. This is just a new season for the show, featuring many of the same cast members in entirely new scenarios.
Article continues below advertisement
What is 'Miracle Workers: Oregon Trail' based on?
While Simon and the show's cast haven't officially revealed if this season is based on a piece of literature, it's pretty safe to assume that Oregon Trail will be based largely on the historical movement that happened in 1844.
The original Oregon Trail was a path spanning more than 2,000 miles that connected the Missouri River to Oregon. More than 400,000 people used the trail to migrate from one side of America in a 40-year time span.
While Season 1 was set in Heaven and Season 2 was set in the Middle Ages, Oregon Trail gets an Old West makeover. Daniel Radcliffe returns to the title, this time as Reverend Ezekiel Brown, a local preacher who tries to convince the people of his town to follow him on the trail.
Steve Buscemi also returns to Miracle Workers, this time playing an outlaw by the name of Benny the Teen.
Season 3 premieres on July 13 at 10:30 p.m. EST on TBS.