Apparently "How Long Do Emos Live?" Is a Hot Question on TikTok Right Now
TikToks show users searching "how long do emos live" on Google. These search results are fake. Here's everything we know about the emo lifespan trend.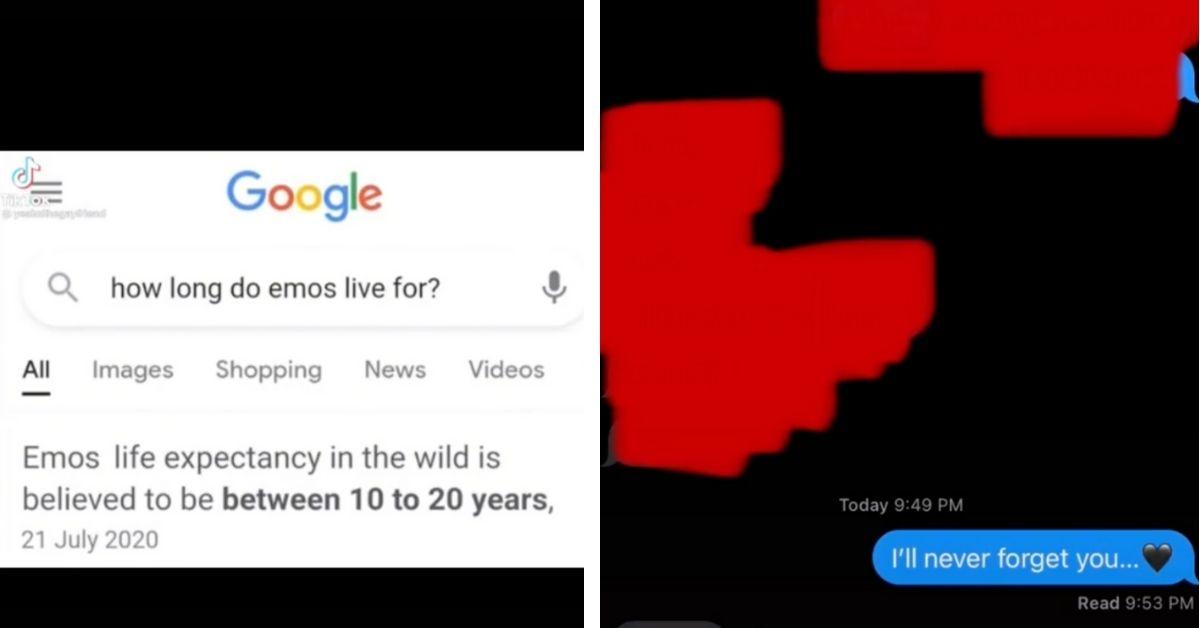 Brace yourself, folks! Another wild micro trend has emerged online.
For some bizarre, freakish reason, TikTok has inspired some users to key into Google: "How long do emos live?" And before you ask, I did absolutely mean emos and not emus.
Keep reading as we dive into this bonkers trend and reveal this extremely sought-out answer.
Article continues below advertisement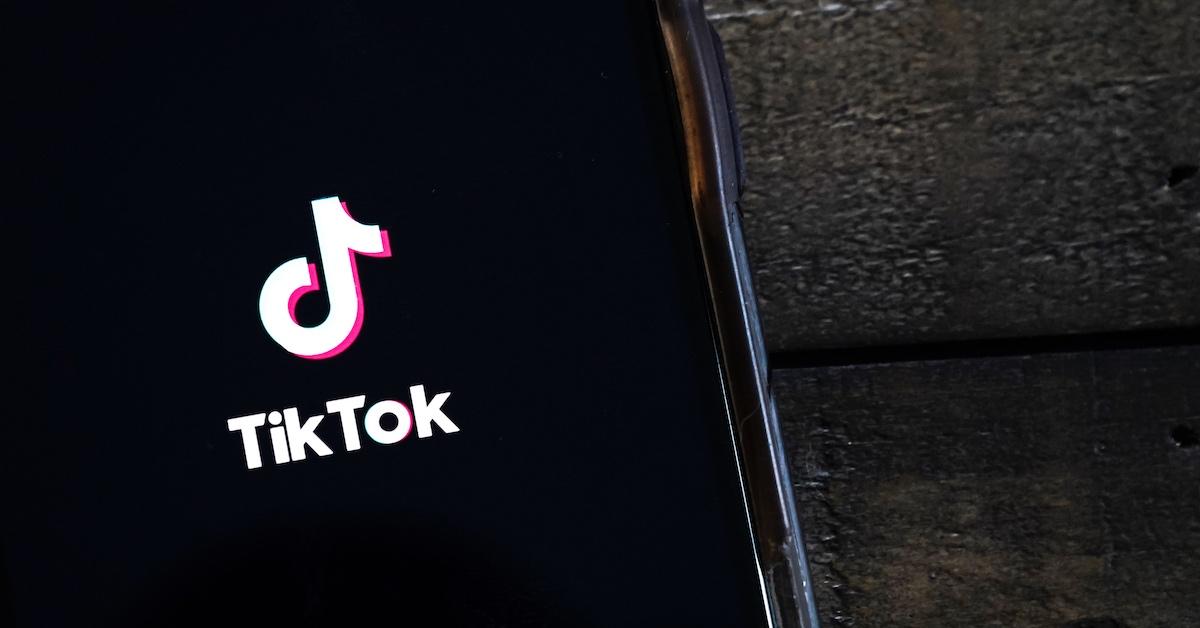 TikTok is all of the sudden obsessed with the lifespan of emos.
Basically, the trend is this: Users share a screenshot of a Google search where they type in the question, "How long do emos live?" They receive the surprising answer (apparently, emos are not living longer than 20 years!) and then they reach out to an emo friend via text message and tell them that they will be missed. Meanwhile, "Never Forget You," by the Noisettes plays in the background of the video.
Article continues below advertisement
Weird, right? Now you may be thinking: Wait, but what is an emo?
Great question. Generally speaking, the dictionary definition of emo is a genre of rock music similar to punk that often capitalizes on emotional expression.
Article continues below advertisement
But in contemporary culture, emo is used as "a broad term to describe a multitude of children and teenagers who straighten their hair, have their hair in their face, perhaps dye it black, and wear tight clothing," according to an entry on Urban Dictionary.
In another entry, emo is just defined as "an emotional person."
Furthermore, Machine Gun Kelly provides even more details as to what a female emo is in his tune "emo girl."
"Makeup by the mirror in her bedroom / Thigh-high fishnets and some black boots / Nose pierced with the cigarette perfume / Half dead but she still looks so cute," the lyrics read.
Article continues below advertisement
You cannot actually Google what the lifespan of an emo is — those search results are fake.
Your next question may be: Why do emos have such short lifespans? The answers seem to vary depending on the video, but most appear to claim that an emo's lifespan is no longer than 20 yeara.
Well, guess what? That's all fake.
Article continues below advertisement
Because emo is not technically a legitimate term to characterize a person, you can't actually Google the lifespan of an emo. All of these folks are using fake Google results in their video.
It's also unclear if these videos are suggesting that an emo person will die young, or if a person who is emo will grow out of the phase within a set amount of years.
Article continues below advertisement
Bottom line: There isn't any truth to these videos.
Wearing black clothing and being in touch with your emotions does not guarantee you a short life span.
So if you see one of these videos pop up, don't take it too seriously. The Google search is fake, and the term "emo" is exclusively recognized as a music genre (and not a type of person) by most major dictionaries.