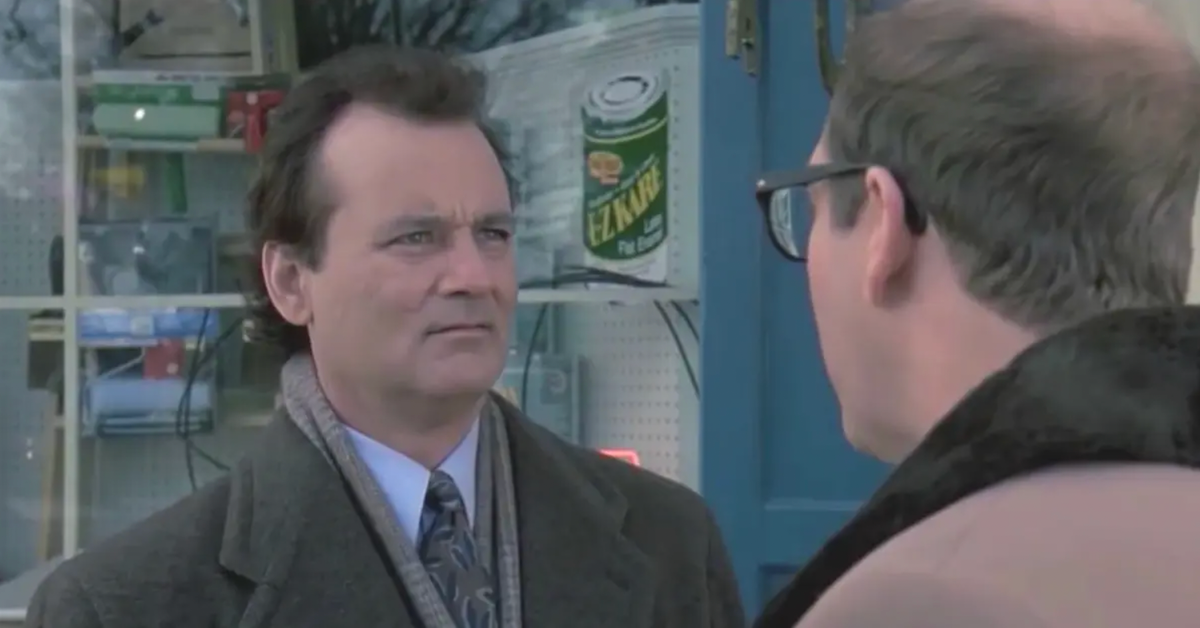 How Long Was Bill Murray Trapped in 'Groundhog Day'? It's Longer Than You Think
Every year on Groundhog Day, people across the nation check the news to see whether Punxsutawney Phil saw his shadow (six more weeks of winter) or not (spring is on its way). Around this time, people also remember the 1993 film of the same name starring Bill Murray as a cynical weatherman named Phil Connors — who becomes trapped in a time loop and is forced to keep living Feb. 2 over and over again.
However, one nagging question remains: How long was Bill Murray trapped in Groundhog Day?
Article continues below advertisement
How did Bill Murray eventually break the time loop in 'Groundhog Day'?
In the movie itself, Phil was visiting Punxsutawney, Pa., to report on "a thousand people freezing their butts off waiting to worship a rat." Clearly, he was set on getting out of that place ASAP. Except as it turned out, the weatherman was not only stuck in Punxsutawney, but he was forced to relive Groundhog Day no matter what he did.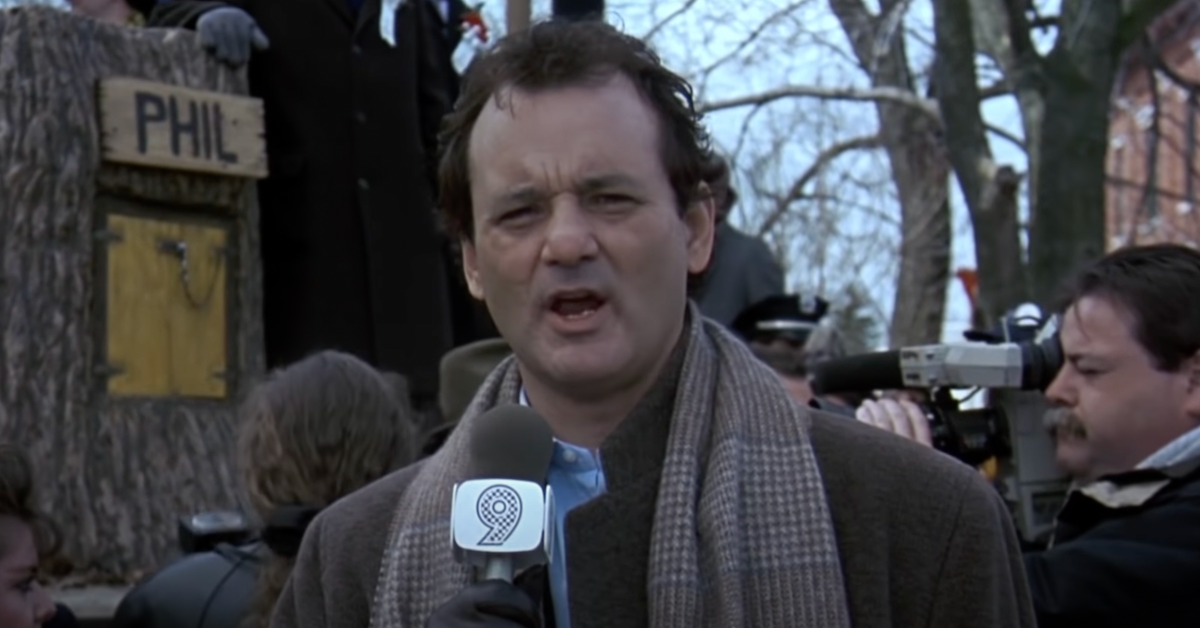 Article continues below advertisement
This meant taking the same cold shower at that bed and breakfast, repeatedly running into Ned from high school, trying (and failing) to impress his producer Rita (Andie MacDowell,) and figuring out a way to finally end the blasted time loop once and for all.
Article continues below advertisement
Spoiler alert: He tried pretty much everything.
"I am an immortal. I've been stabbed, shot, burned, frozen, electrocuted," he tells Rita and one point, clarifying. "I'm a god, not the God."
Article continues below advertisement
Ultimately, it's when Phil proves himself to be a decent human being instead of an egotistical jerk — winning over Rita's heart in the process — that he breaks the time loop and is able to move onto Feb. 3.
How long was Bill Murray trapped in 'Groundhog Day'?
This brings us back to the original question: How long was Bill Murray trapped in Groundhog Day?
Originally, the film's director, Harold Ramis, stated that he thought Bill's character was trapped in Punxsutawney for about 10 years. In 2009, however, he revealed that estimate was probably too short.
"It takes at least 10 years to get good at anything," Harold said, "and allotting for the down time and misguided years he spent, it had to be more like 30 or 40 years."
Article continues below advertisement
According to WhatCulture.com — which meticulously took into account the 38 days actually shown during Groundhog Day; the 414 days that were mentioned; the 11,931 days Phil spent learning things like ice sculpting, French poetry, and playing the piano; and the days he spent performing good deeds — Harold's second estimate was much closer.
Article continues below advertisement
That's because Bill's character, Phil, evidently spent a whopping 12,395 days trapped in Punxsutawney on Groundhog Day. This translates to 33 years and 350 days by the way. (What?! You mean to tell us Phil's ordeal spanned over several decades, and not several weeks?)
It's no wonder Bill's character ended up punching Ned in the face, getting involved in a high-speed chase from the cops, kidnapping Punxsutawney Phil, flinging himself in front of a moving car, and otherwise having a complete breakdown. Living the same day over and over again for nearly 34 years would be enough for anyone to do the same.