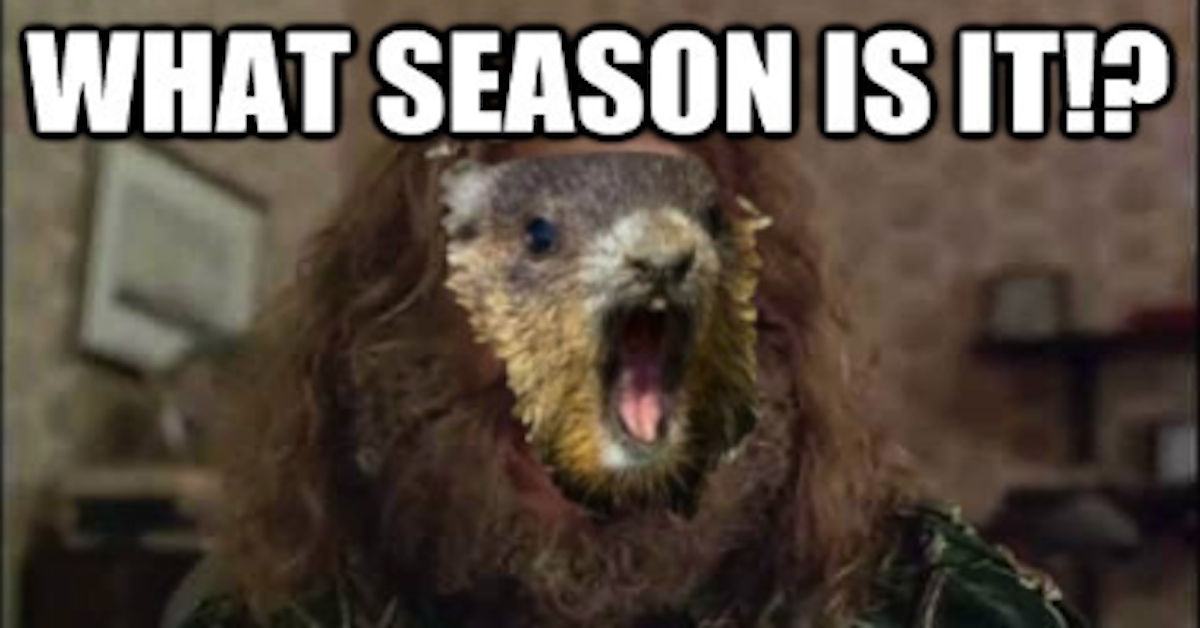 These Groundhog Day Memes Perfectly Capture the Spirit of the Holiday
By Pippa Raga
Groundhog Day is right around the corner on February 2, which means that people all over America are wondering whether or not the freezing temperatures will stay for another six weeks if the rodent sees his shadow, or whether we can finally expect warmer temperatures and an early arrival of spring.
The strange tradition has been going on in America for hundreds of years because February 2 was thought to be the midway point between the winter solstice and the spring equinox. An ancient legend said that a sunny sky on that day signified a stormy and cold second half of winter, while a cloudy sky was supposed to mean the arrival of warm weather. Go figure!
Tradition also holds that there's only been one Punxsutawney Phil and that he'll be 132 years old tomorrow. Which kind of makes sense if you've seen Bill Murray in Groundhog Day — but groundhogs also have a life expectancy between 6-8 years, so you do the math.
Regardless of February 2nd's outcome, here are some enjoyable Groundhog Day memes you can laugh at, no matter the weather.
1. First things first.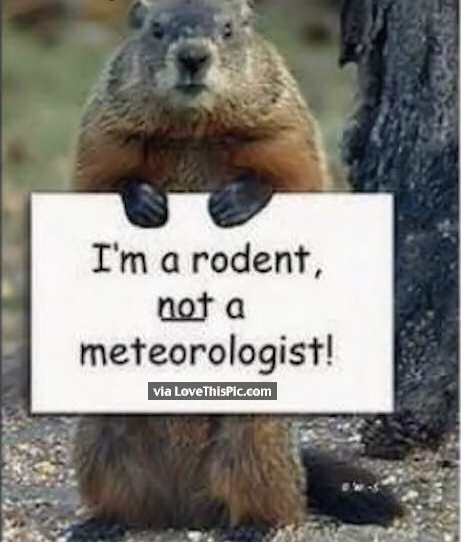 We should probably get the obvious out of the way.
2. Come on, you little rodent. Give us the news we want and need.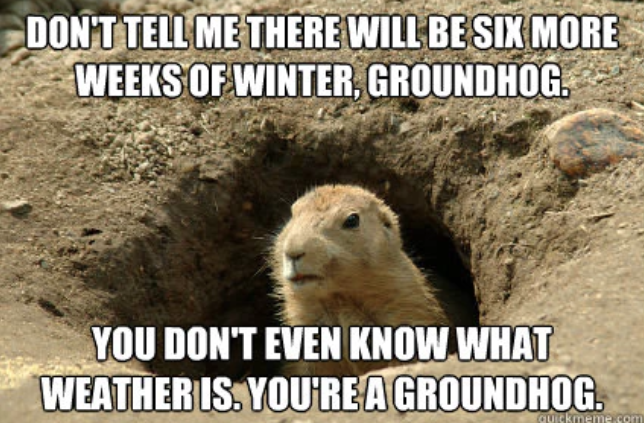 Granted, this is only what we say when we don't like Punxsutawney's results. When he doesn't see his shadow, everyone's all, Thanks for being the best meteorologist in the world!
3. Because at the end of the day,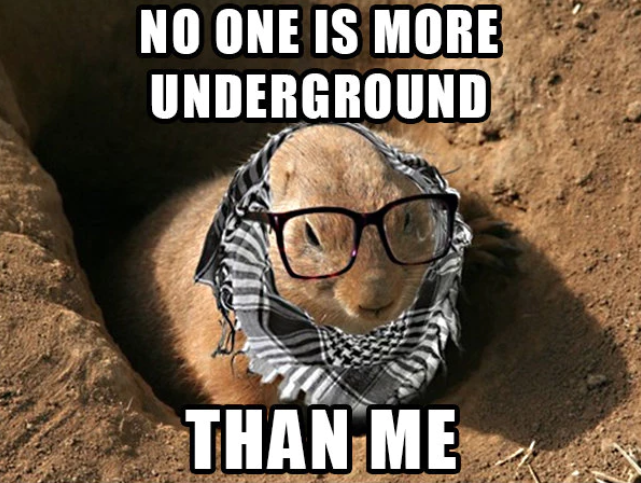 I mean, just look at those hipster glasses and that keffiyeh. I haven't seen one of those since Brooklyn back in 2007.
4. The guy's kind of a philosopher, when you think of it.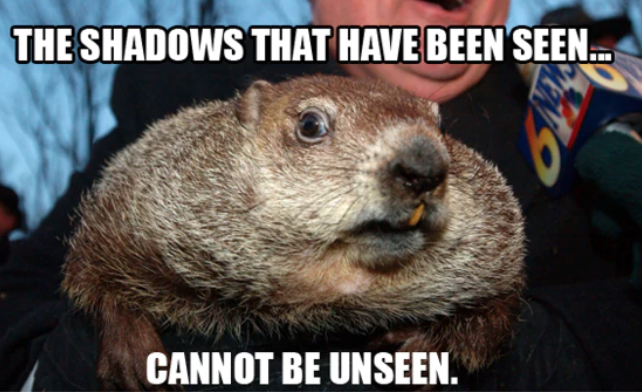 It's either his way, or the highway.
5. Minus the times he's totally wrong, of course.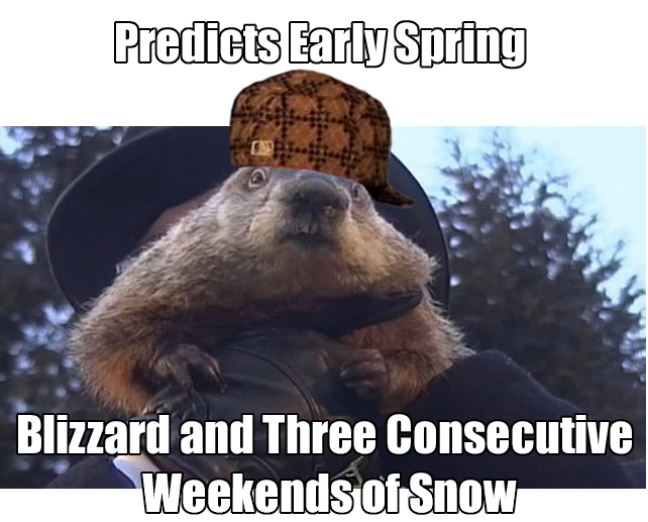 I mean, what else did you expect from a 10-pound furball lifted up by some man in leather gloves? Can someone remind us how Punxsutawney communicates to humans what his spring predictions are again?
6. Because from where I'm standing, it looks a lot like this.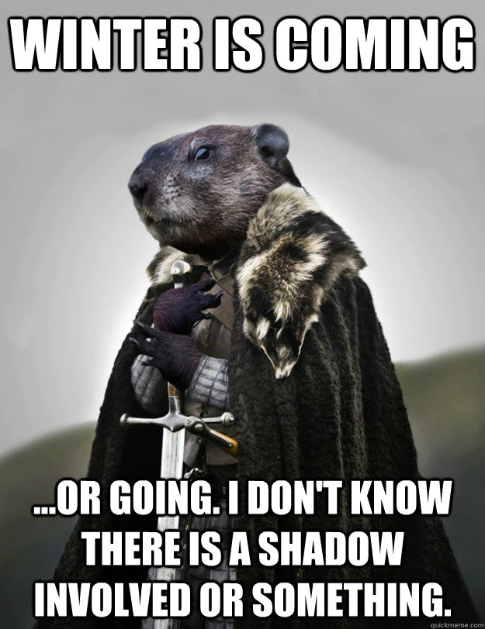 Honey, we're on the same page. Sidenote: You can come to my Game of Thrones premiere party if you come dressed just like that, Phil.
7. I mean, when you put it that way...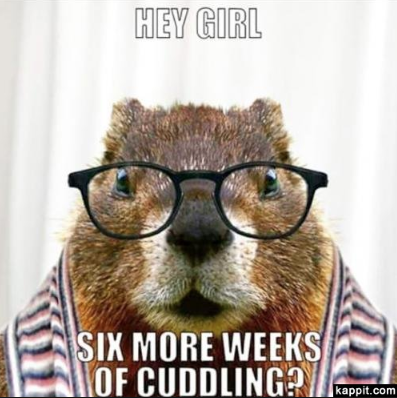 What's up with all the adorable outfits, Punxsutawney? Do you usually wear glasses outside to make sure that you don't get the weather wrong? Sounds like a lot of pressure, honestly.
8. OK, OK.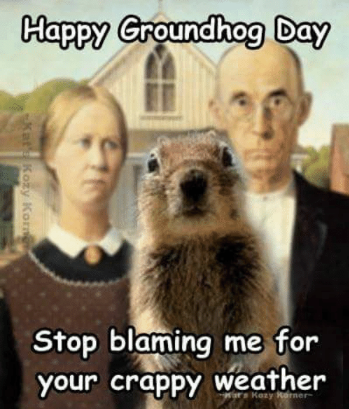 The point is driven home extra by the fact that Phil photobombed "American Gothic." Who knew he enjoyed American art so much?
9. One more day to try and persuade him.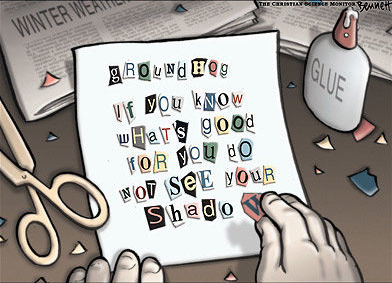 10. Regardless of Saturday's outcome, I'm crossing my fingers for Sunday.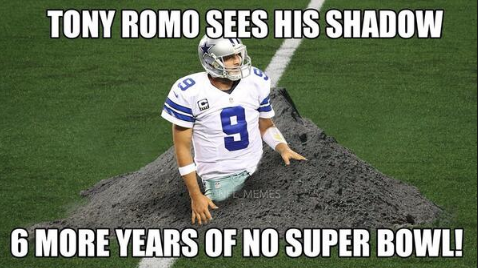 I could personally stand to take a break from the Super Bowl. The Puppy Bowl, on the other hand, is a non-negotiable annual occurrence.
11. Well, at least we have the movie.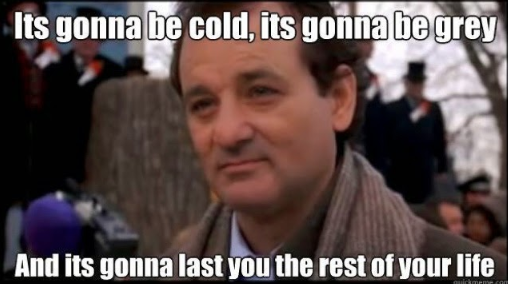 Even if winter lasts another few months, it won't be as bad as Bill Murray's situation. I'm going to try and channel that thought while I'm freezing next week.
12. Mind: blown.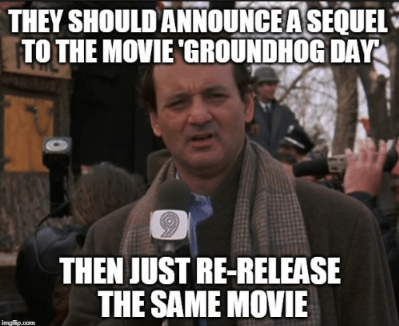 I'm low-key surprised Columbia Pictures hasn't rolled out this marketing campaign yet.
13. This is the best way to deal with negativity.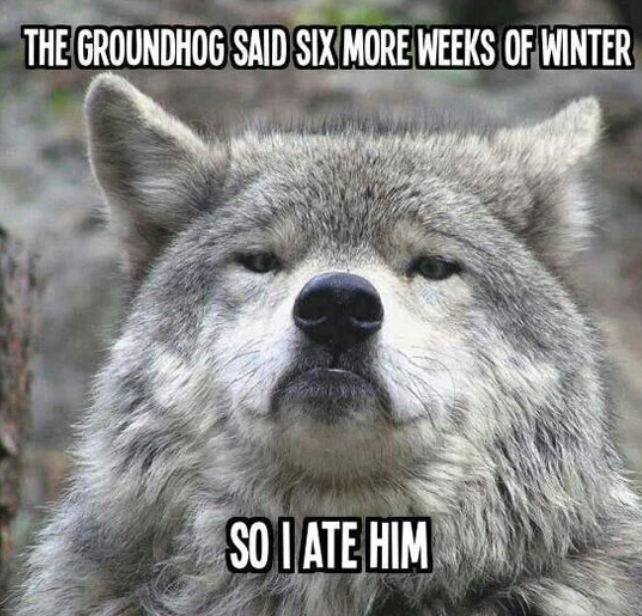 Negative degrees, we mean. Can't say we'd blame you, scary wolf.