How Many Blind Audition Episodes Are on 'The Voice'? There's Still Plenty to Come
Season 18 of 'The Voice' aired on Feb. 24, and viewers are all wondering: How many blind audition episodes should we expect this time around?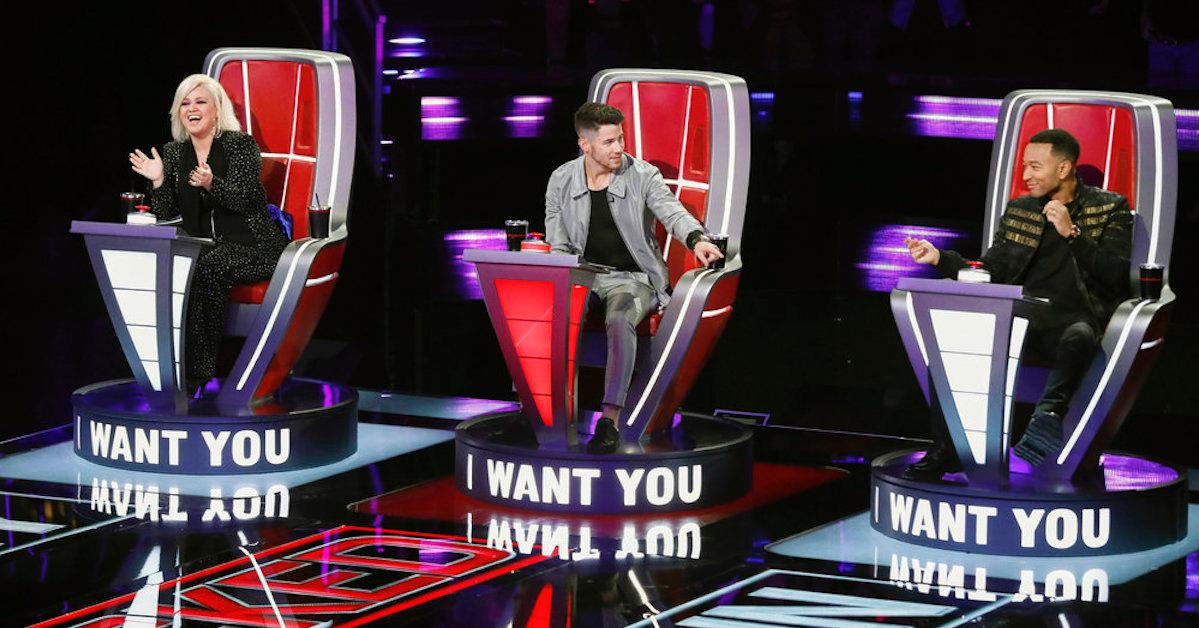 Let's be honest: The best part of The Voice are the blind auditions. Sorry, but it's true. The whole "Team Blake," "Team John," etc. aspect of it is fun and all — but what viewers really tune in for is the judges' reactions when their chairs dramatically spin around.
Article continues below advertisement
The Voice always begins with several back-to-back episodes of blind auditions— during which the four judges start off facing away from the stage, but then turn their chairs around if they want an artist to be on their team. If more than one coach pushes their button for the same artist, the contestant then gets to choose who they want to work with. (On the flip side, if no judge pushes their button, that contestant is eliminated.)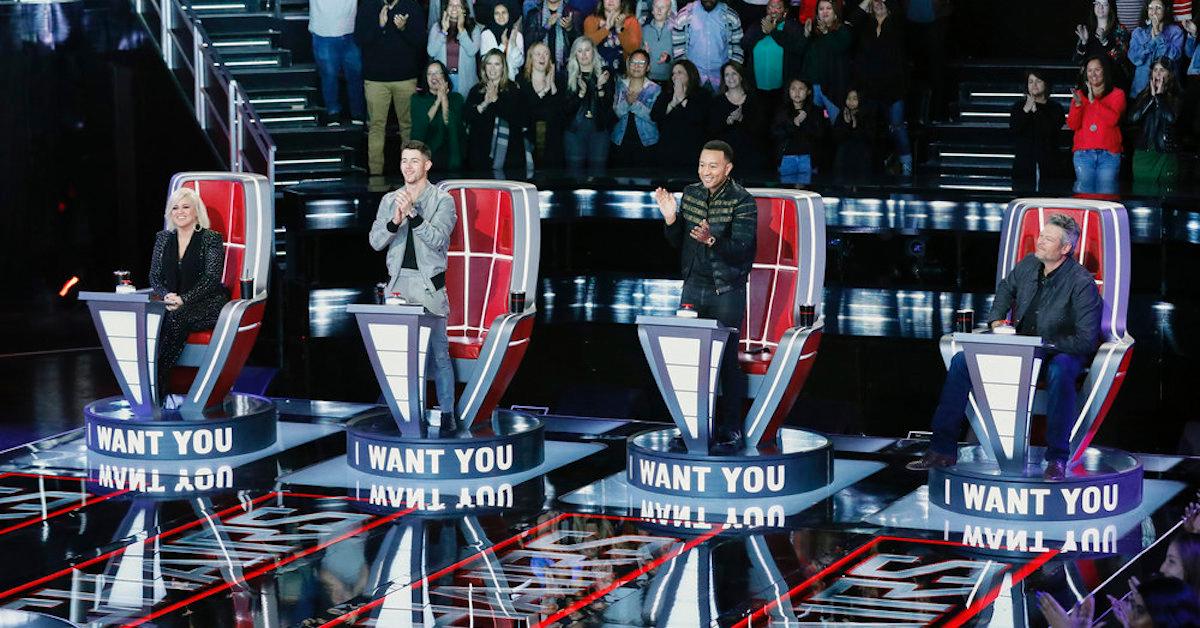 Article continues below advertisement
Season 18 of The Voice kicked off Feb. 24 on NBC — bringing with it a fresh batch of blind auditions. Considering a second episode of blind auditions is slated for Tuesday, Feb. 25, plenty of viewers are wondering how many more episodes will follow the same format. Let's take a look at what they can expect.
How many blind audition episodes are on 'The Voice'?
The short answer to this question is: It depends. I know, I know — that's not the answer you came here looking for. But it's true! We can still come up with a rough estimate based on past seasons.
Article continues below advertisement
As far as recent seasons of The Voice are concerned, Season 14 and Season 16 each had six blind audition episodes. Season 10 and Season 12, meanwhile, only had five blind audition episodes. There's also a bit of a catch: Because three out of those four seasons also happened to have a recap episode referred to as "Best of the Blind Auditions."
This means fans can expect blind audition episodes to air the rest of February and all through March on the following dates: Feb. 24 and 25, March 2, 9, 16, and likely March 23. If The Voice is planning one, the "Best of the Blind Auditions" will likely air on March 30.
Article continues below advertisement
When were blind audition episodes filmed?
Another question that's likely on fans' mind is: When were the blind auditions filmed? According to Oprah magazine, the auditions (open-call auditions and callbacks) for Season 17 were held between May and July 2019 — followed by the pre-recorded process (which I'm assuming includes blind auditions) that went down in Los Angeles from in July and August. The Season 17 premiere ultimately aired on Sept. 23.
Article continues below advertisement
If Season 18 followed the same timeline, a Feb 24, 2020 premiere date would mean the Los Angeles portion happened in December and January, and the audition process went down between September and November. So the Season 18 blind auditions were filmed sometime this past fall — after Nick Jonas was announced as a judge on Oct. 7.
Clearly, the audition process is a lot more time-consuming than most people think. The show is weeding out the best of the best, after all. It's definitely a process when there are thousands of The Voice hopefuls throwing their hats into the ring each season.
Just to recap: I would expect the blind audition episodes — which were likely filmed in late 2019 — to last through the majority of March. And be sure to tune in at 8 p.m. Mondays and Tuesdays on NBC.