How Many Times Has 'Jeopardy' Host Alex Trebek Been Married?
How many times has Alex Trebek been married? The 'Jeopardy' host has walked down the aisle more than once. Details on his personal life.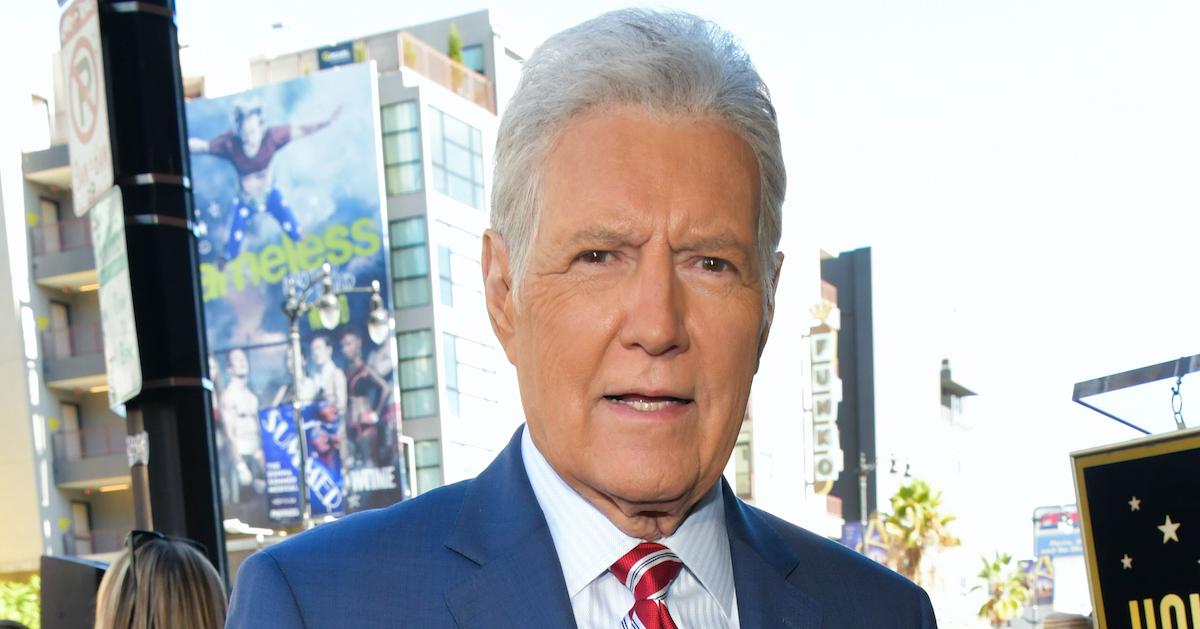 Though he wasn't the first person to host it, Alex Trebek has become synonymous with Jeopardy! and its legacy in the decades since he began appearing on the show. The Canadian television personality has led the trivia series since its revival in 1984, and despite battling Stage 4 pancreatic cancer, he's showing no signs of slowing down.
Article continues below advertisement
Outside of his announcing duties, Alex is a happily married father of two. He wed Jean Currivan Trebek in the '90s, but it wasn't his first time walking down the aisle.
How many times has Alex Trebek been married? Keep reading to find out who else the famous host has been married to, and to find out what he said about his marriage in the midst of his cancer treatment.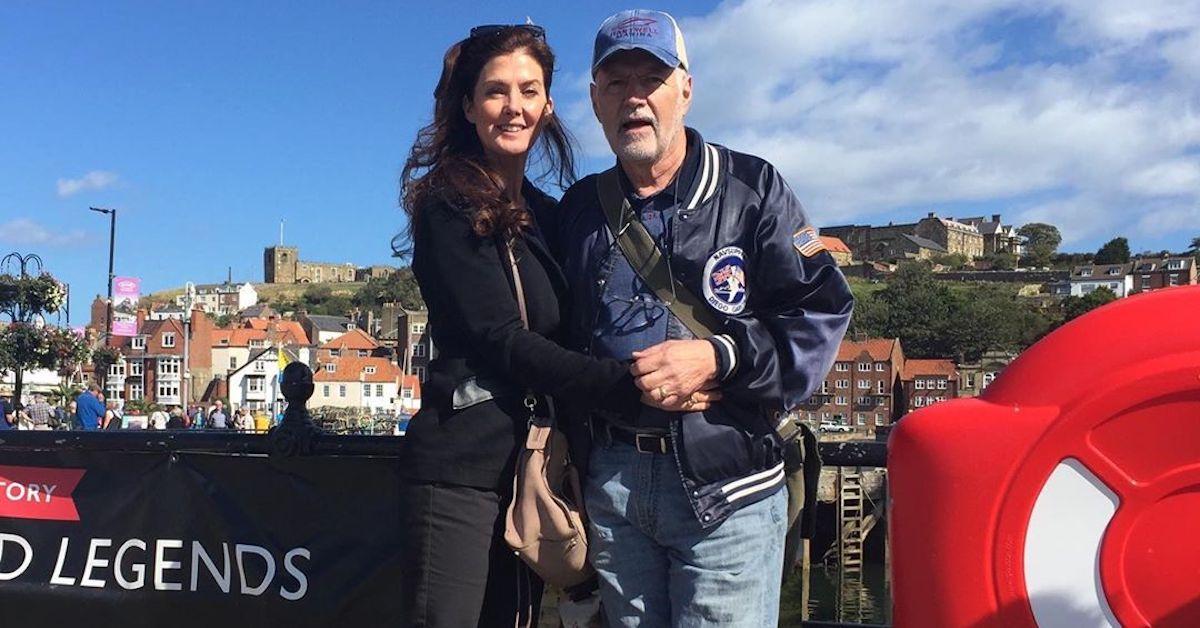 Article continues below advertisement
How many times has Alex Trebek been married?
The 79-year-old game show host has been married two times. His first marriage was to businesswoman and former Playboy Bunny Elaine Trebek Kares (who was formerly known as Elaine Callei).
Elaine moved to Toronto, Ontario with her first husband, Louis Callei, where she started her own party planning business. She ultimately got her own talk show, Call Callei, and she later appeared on the morning show Canada AM for a few months beginning in 1973.
She wed Ontario native Alex Trebek in 1974, and he adopted her daughter, Nicky, who was from her marriage to Louis Callei. Nicky is now in her 50s, and she frequently posts on Instagram about her love for Alex.
The couple split in 1981 and did not have any children together. Elaine later married producer Peter Kares in the early '00s, and the two live in Los Angeles, Calif.
Article continues below advertisement
Within a decade of his divorce, Alex also remarried. In 1990, he wed Jean Currivan, a New-York-based real estate project manager who is 23 years his junior. The couple welcomed two kids together — Matthew, who was born in 1990, and Emily, who was born in 1993.
Jean is also the co-founder of InsideWink, an online spiritual magazine.
Article continues below advertisement
Alex called wife Jean Trebek a "saint" amid his cancer battle.
While promoting his book, The Answer Is... Reflections on My Life on Good Morning America in July of 2020, Alex updated viewers about his cancer treatment plan, and he explained how his wife has been supporting him throughout it all.
"There was one day a few weeks ago when Jeanie asked me in the morning, 'How do you feel?' And I said, 'I feel like I wanna die.' It was that bad. I apologize to her and explain that it has nothing to do with my love for her or my feelings for her. It just has to do with the fact that I feel like I'm a terrible burden to her," he explained. "And that bothers me tremendously."
He said that, although he faces immense hardship with his illness, that Jean's devotion makes things easier for him.
Article continues below advertisement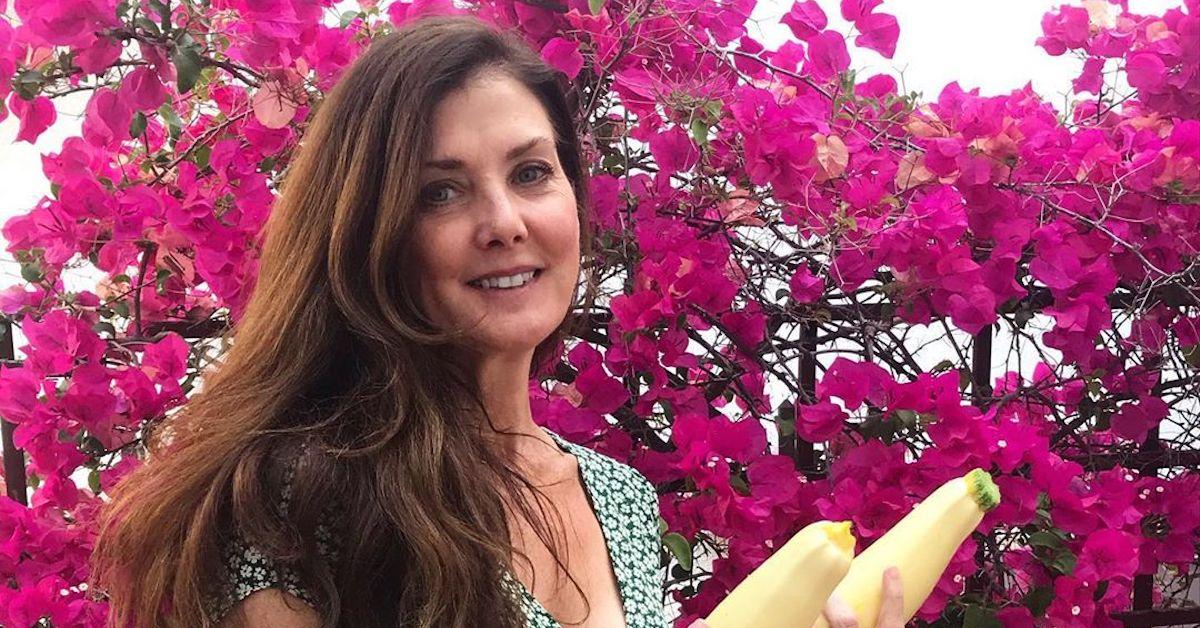 "She's a saint. She has so much goodness in her that she is always giving out, always putting out to help me get over difficult moments. And there have been some difficult moments," he said while getting emotional. "I'm just in awe of the way she handles it."
Though his cancer battle has been trying, later on in the interview, Alex confirmed that he will stay on as the host of Jeopardy! as long as his health allows it.
"My doctor has told me that he is counting on me celebrating two years of — survivorship past the diagnosis of stage 4 pancreatic cancer. And that two years happens in February. So I expect to be around because he said I will be around," he added. "And I expect to be hosting the show if I am around."
The game show icon will celebrate his 80th birthday on July 22, 2020.
Jeopardy! airs on weeknights. Check your local listings for network and timing information.