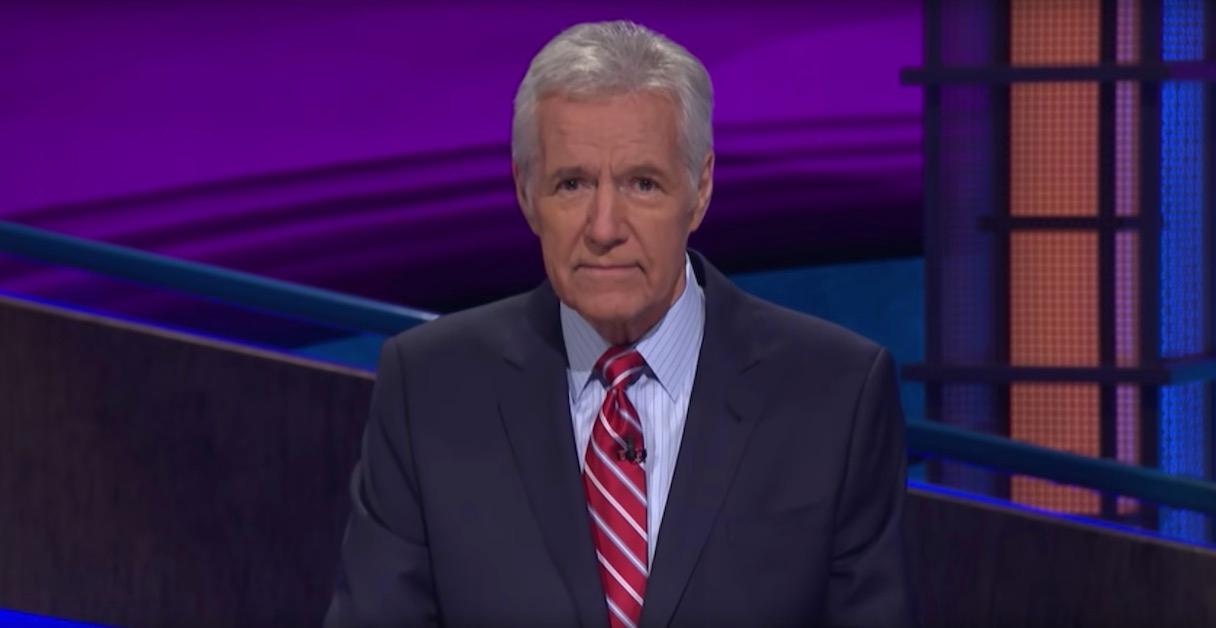 'Jeopardy!' Contestants React to Alex Trebek's Pancreatic Cancer Diagnosis
Former 'Jeopardy!' contestants reacted to Alex Trebek's cancer diagnosis throughout social media and sent love to his wife and kids. Meanwhile, fans wonder if the long-running game show will seek a replacement.
Game show fans were shocked and saddened to learn this week that Alex Trebek, who has hosted Jeopardy! since 1984, has been diagnosed with stage 4 pancreatic cancer.
Article continues below advertisement
"Now, just like 50,000 other people in the United States each year, this week I was diagnosed with stage 4 pancreatic cancer," the 78-year-old said in a video posted to the show's YouTube page. "Now normally, the prognosis for this is not very encouraging, but I'm going to fight this, and I'm going to keep working. And with the love and support of my family and friends and with the help of your prayers also, I plan to beat the low survival rate statistics for this disease."
Article continues below advertisement
Alex's poise and calm while delivering such news was 100 percent pure Trebek, and he even tossed in a dad joke for good measure, adding that he must beat the odds because, "under the terms of my contract, I have to host Jeopardy! for three more years!"
The Canadian host obviously means a lot to fans of the show and to past competitors on the show, which sees roughly 400 new contestants each year.
The outpouring of contestant reactions to the news was immediate and very heartfelt. Leading the charge was Ken Jennings, who still holds the record for the longest winning streak in the show's history with 74 consecutive wins.
Article continues below advertisement
Brad Rutter, who led his team to win the recently concluded All-Star Tournament also shared his confidence that if anyone can beat the odds, it's "Uncle Alex."
Article continues below advertisement
Article continues below advertisement
I personally had the honor of competing on the show in 2016, and one of the best parts of having been on the show is the community of former contestants on social media. Almost immediately after the announcement, the contestant group on Facebook was lighting up with people organizing get well soon videos to send to Alex, as well as fundraisers in his name.
Article continues below advertisement
Alex has been with his wife Jean for nearly 30 years.
Despite his positive attitude about his diagnosis — the five-year survival rate for stage-4 pancreatic cancer is three percent — Alex has considered the limited time he may have left with his family. In a January interview with People, he lamented not having met his current wife sooner.
Article continues below advertisement
"But my wife Jean and I have been together almost 29 years, and I was thinking about President Bush when he died, and all the comments about his life about what a nice guy he is, and how he and his wife had been together 73 years. I thought, oh my gosh … if I'd just met Jean in my 20s we could have had a longer life together." The only problem is, when Alex was in his 20s, Jean, who is 26 years his junior, wouldn't have been born yet.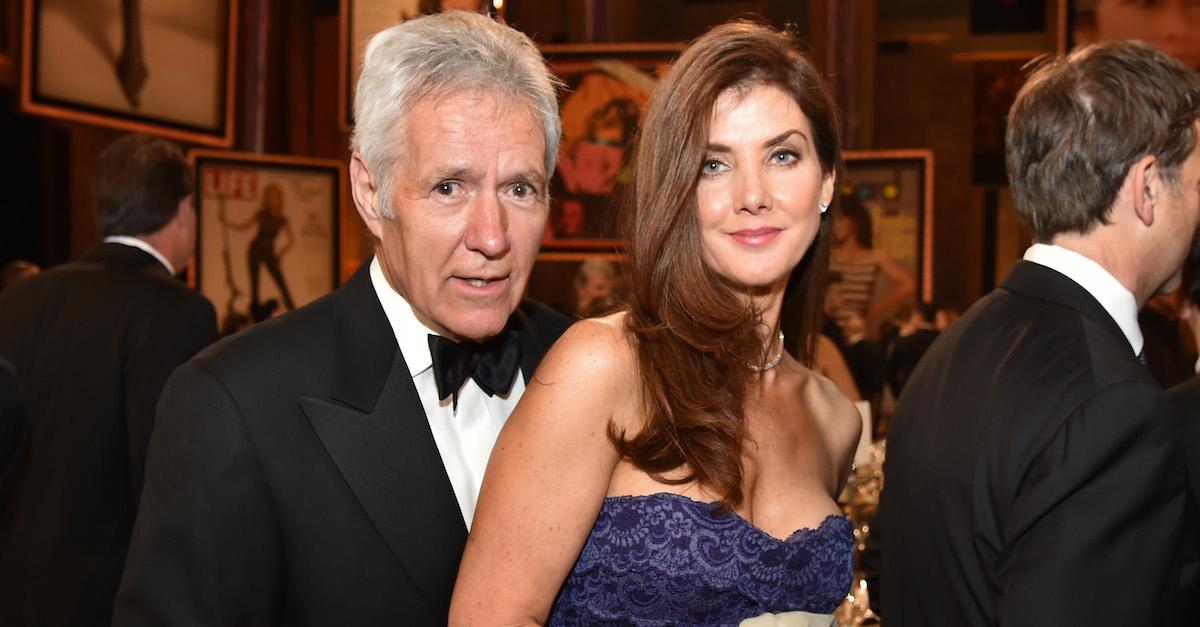 Article continues below advertisement
Jean is Alex's second wife. He was married from 1974 to 1981 to Elaine Callei and married real estate project manager Jean (née Currivan) in 1990.
Alex and Jean have two kids and no grandkids.
Alex's son, Matthew, lives in New York City and is owner of Harlem Mexican eatery Oso. The Fordham University grad counts his mom among his investors. Daughter Emily graduated from Loyola Marymount University in 2015 and reportedly followed her mother's footsteps into the real estate field.
Article continues below advertisement
Though Alex plans to keep working, he has discussed replacement hosts in the past.
In his video message, Alex said he has three years left on his contract, which he renewed in October. However, he has hinted in the past at retirement.
Article continues below advertisement
In an interview with TMZ, he suggested two people he personally liked as replacements in his job of 35 years. One is Alex Faust, who is a play-by-play announcer for the Los Angeles Kings — like any true-blue Canadian, Trebek is a big hockey fan — and CNN legal analyst Laura Coates.
Many people have suggested Ken Jennings as an obvious choice, or fellow former contestant Buzzy Cohen.
Article continues below advertisement
But hopefully Alex isn't going anywhere soon. As it stands, the season currently running will conclude taping on April 9 according to Andy Saunders, who runs the Jeopardy Fan site. Andy also says there are eight more tape days before the end of the season. Typically, they film five episodes a day, with two tape days per week.