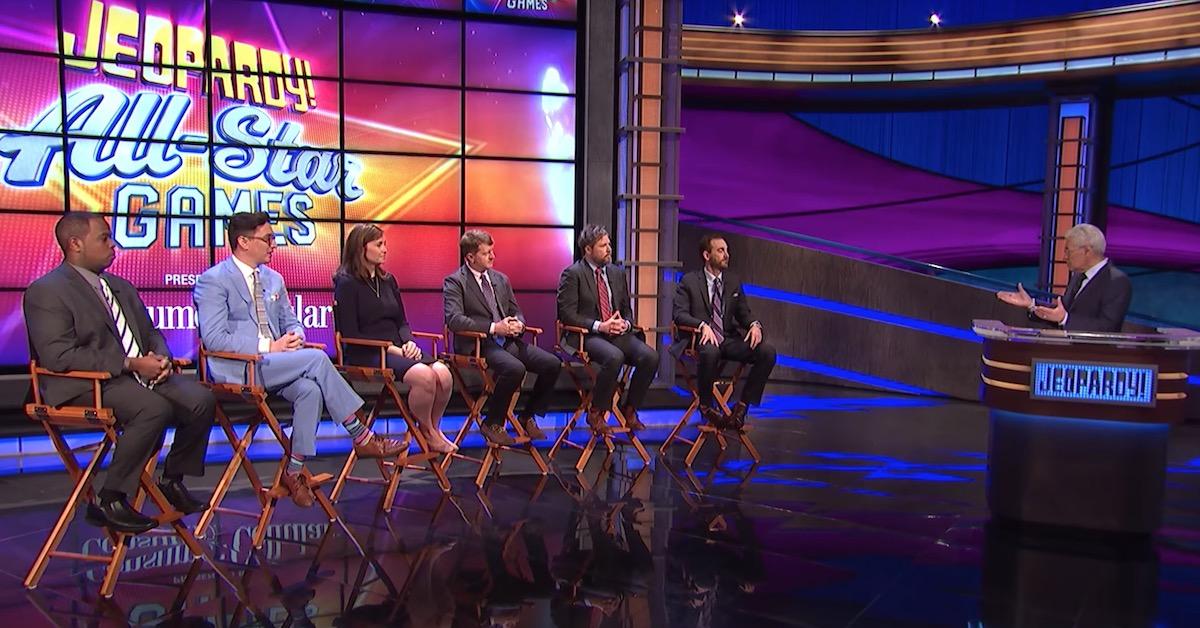 How Does the 'Jeopardy!' All-Star Tournament Work? Glad You Asked...
Last night, Jeopardy! embarked on a two-week tournament event unlike anything they've done in the show's 30+ years in existence. For the first time, teams are participating on the show, which has definitely shaken up a game that has gone largely unchanged since it was brought back for its third and current version with host Alex Trebek.
Article continues below advertisement
So if you're still confused about how this latest tournament of returning champions works, allow us to break it down for you.
So, what is the Jeopardy! All-Star Tournament format?
The first and biggest shake-up is that the All-Star Tournament features six teams of three. Each member of the team takes on one of the three rounds: Single Jeopardy, Double Jeopardy, and Final Jeopardy.
Article continues below advertisement
The first three randomly selected teams will compete in two full games, which are stretched out over the course of three episodes. Because of the lengthy introduction in last night's episode, the second half of that game, featuring the second and final rounds, will air tonight, followed by Game 2 on Friday, February 22.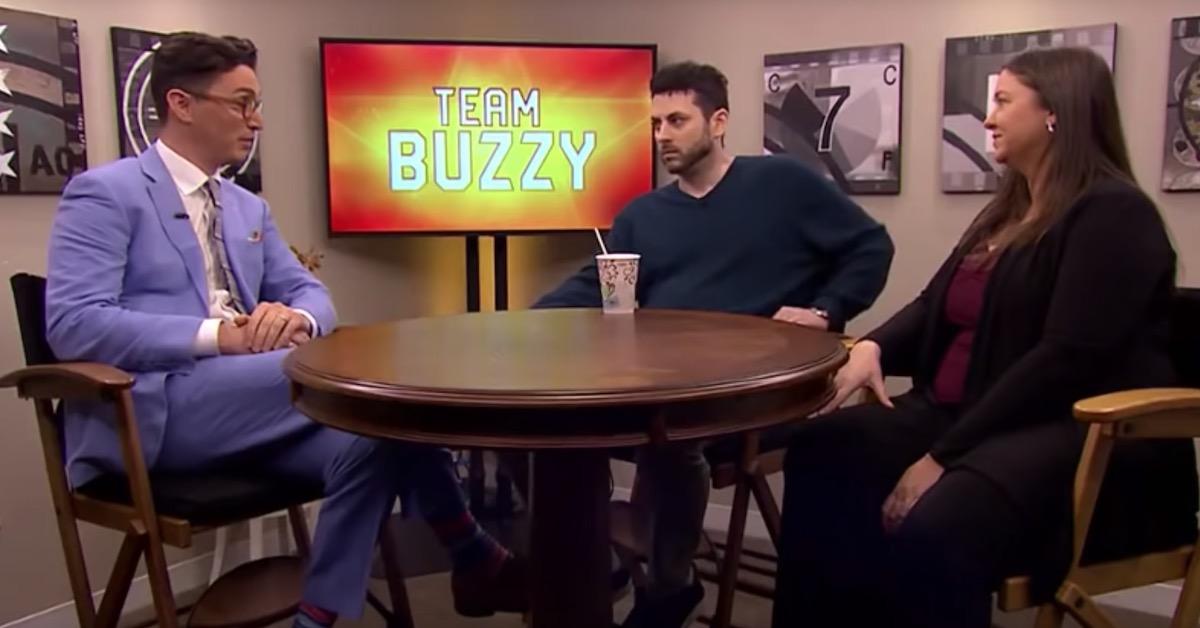 Article continues below advertisement
Then, the remaining three teams will play their two games over the course of three days (February 25-27). The stretched out nature of the games is likely to accommodate extended interviews with the fan favorites.
The winners of these two-game series will automatically advance to the Finals, while the three highest-scoring teams out of the remaining four will compete in a two-game Wild Card match.
The winner of that series will join the first-round winners to compete in a two-game final match with some of the biggest prizes in Jeopardy history. The winning team will split a $1,000,000 prize.
Who's competing in the Jeopardy! All-Star Tournament?
Article continues below advertisement
The six team captains are some of the biggest winners in the game's history, including the winningest Jeopardy! champion ever, Ken Jennings. His fellow captains are Brad Rutter, Julia Collins, Buzzy Cohen, Austin Rogers, and Colby Burnett. The teams were selected in a live draft in September 2018. Here's a breakdown of the six teams and their impressive members.
Team Ken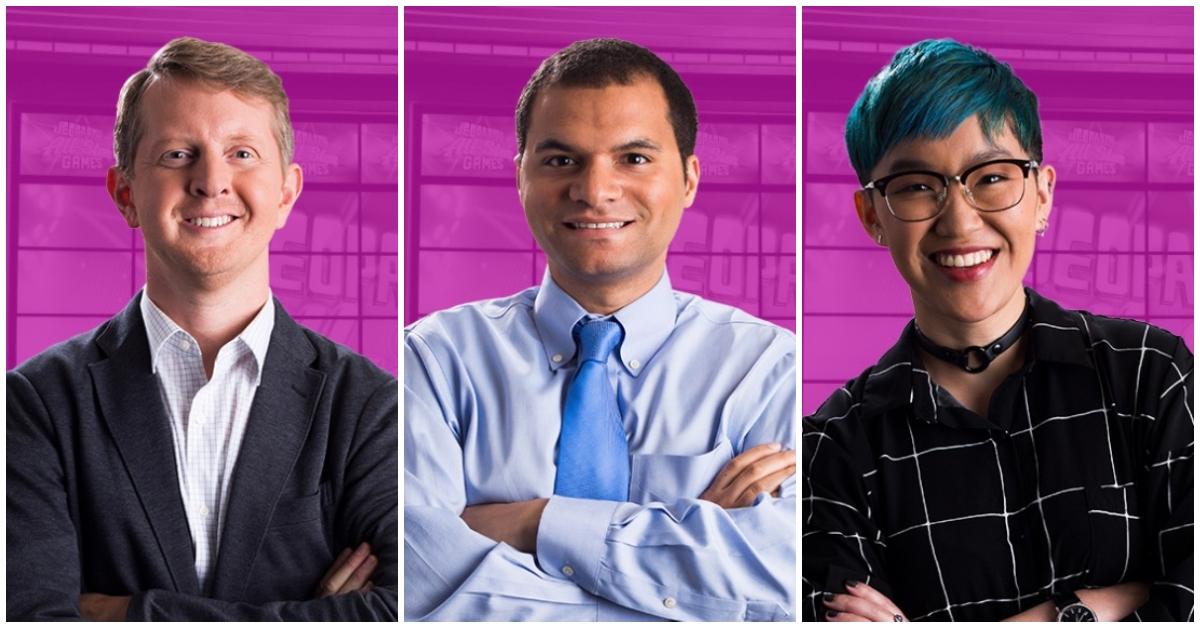 Article continues below advertisement
Ken Jennings has held the record for the longest streak in the show's history, having won 74 regular games in a row. It's a record that's unlikely to be beaten anytime soon, if ever. He's joined by Monica Thieu, who won the 2013 College Championship, and Matt Jackson, who holds fourth place in all-time earnings and regular season wins with a streak of 12 victories. His team will compete in Match Two against Team Austin and Team Julia.
Team Brad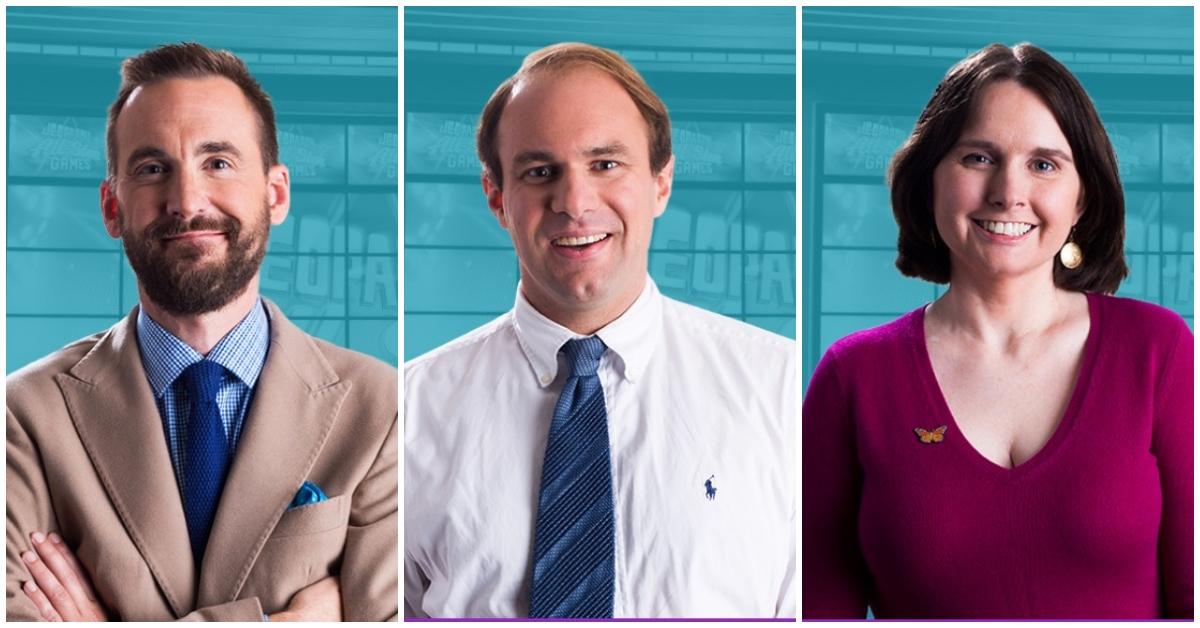 Article continues below advertisement
Brad Rutter holds the record for the most all-time winnings on Jeopardy! — or any game show, for that matter — with a cumulative $4.3 million in earnings. Also, he's currently undefeated by any human, though he did lose to IBM supercomputer Watson in 2011. He's joined by 19-game champion David Madden, who holds the third-longest winning streak, and Larissa Kelly, a 10-game winner who literally writes trivia for a living. Brad is competing in Match One against Team Colby and Team Buzzy.
Team Julia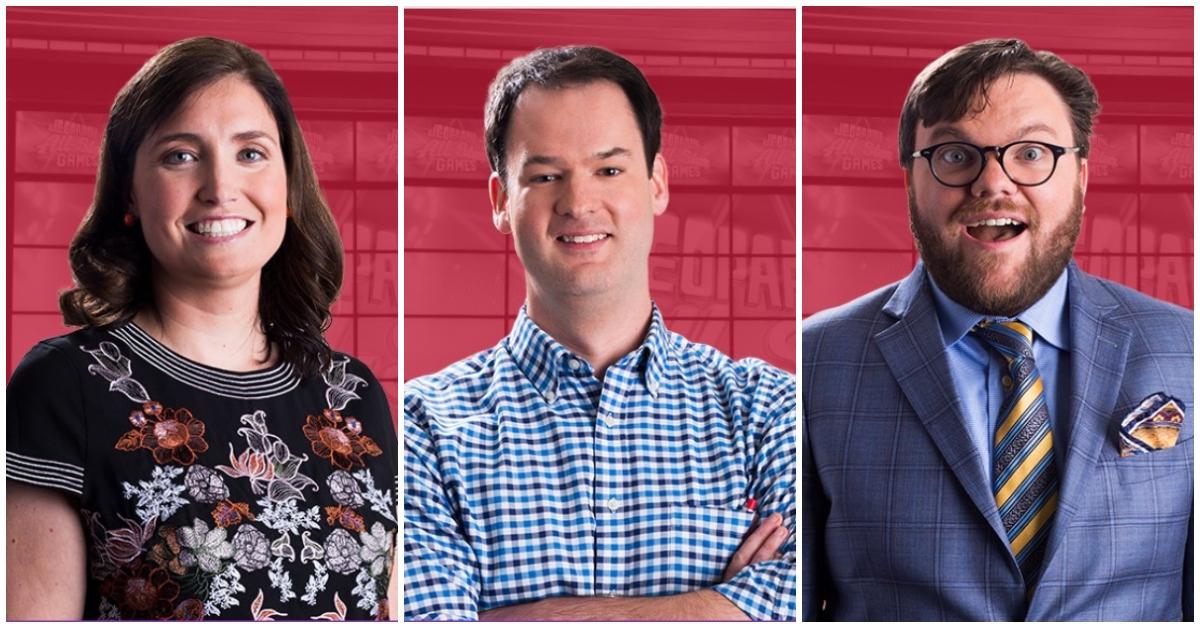 Article continues below advertisement
Julia Collins holds the second-longest winning streak, with 20 regular season wins. (She's also my personal Jeopardy! hero as the winningest woman in the show's history.) She's joined by 2014 TOC winner Ben Ingram and 12-game winner Seth Wilson. If there's a congeniality prize in this tournament, Team Julia will definitely win it — this is a team of bonafide sweetiepies.
Team Austin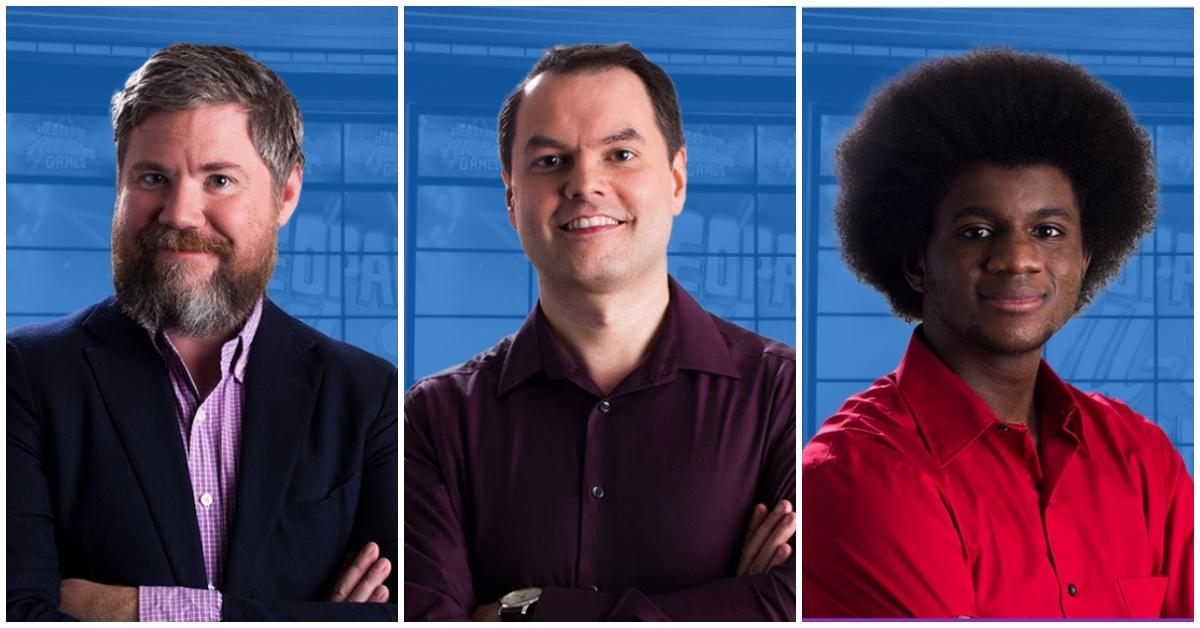 Article continues below advertisement
Austin Rogers won 12 regular season games and holds fifth place for regular season winnings. The NYC bartender is memorable for his fun and irreverent demeanor, quirky pantomimes during the intro, and ballsy Daily Double and Final Jeopardy wagers. For his team picks, Austin selected another memorably quirky player, 2013 Teen Tournament winner Leonard Cooper and Roger Craig, who holds the record for the highest single-day winnings with $77,000.
Team Buzzy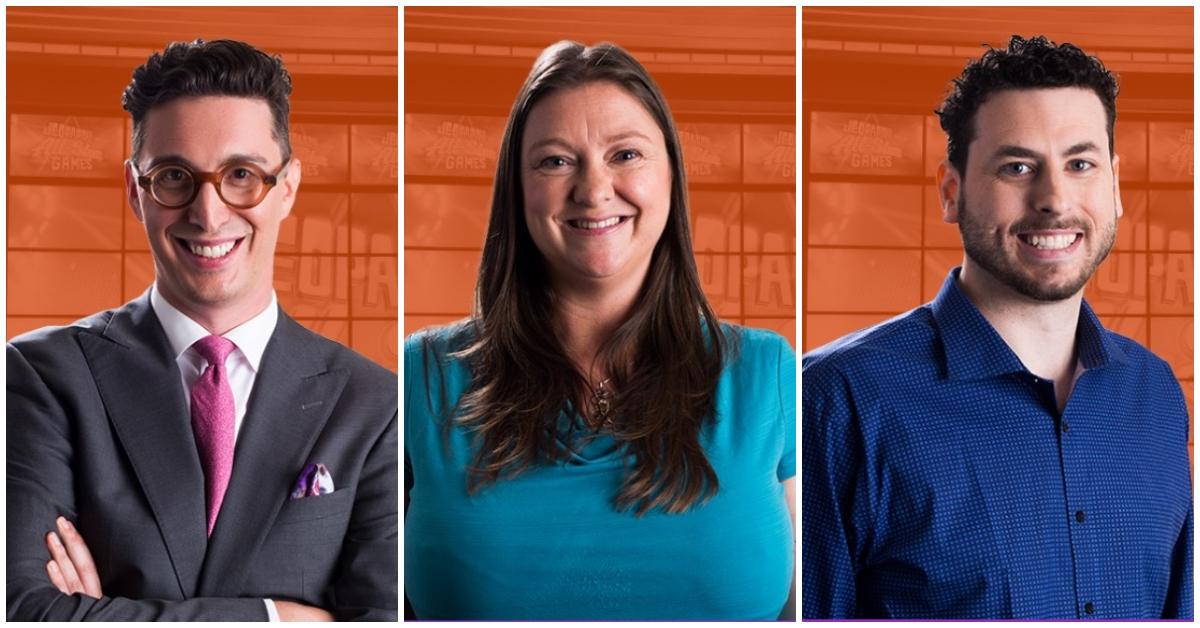 Article continues below advertisement
Buzzy Cohen won 9 games in his regular season and bested fellow All-Stars Austin and Alain in the 2017 TOC. He is joined by the winner of the 2015 Teachers Tournament Jennifer Giles and 2015 TOC winner Alex Jacob.
Team Colby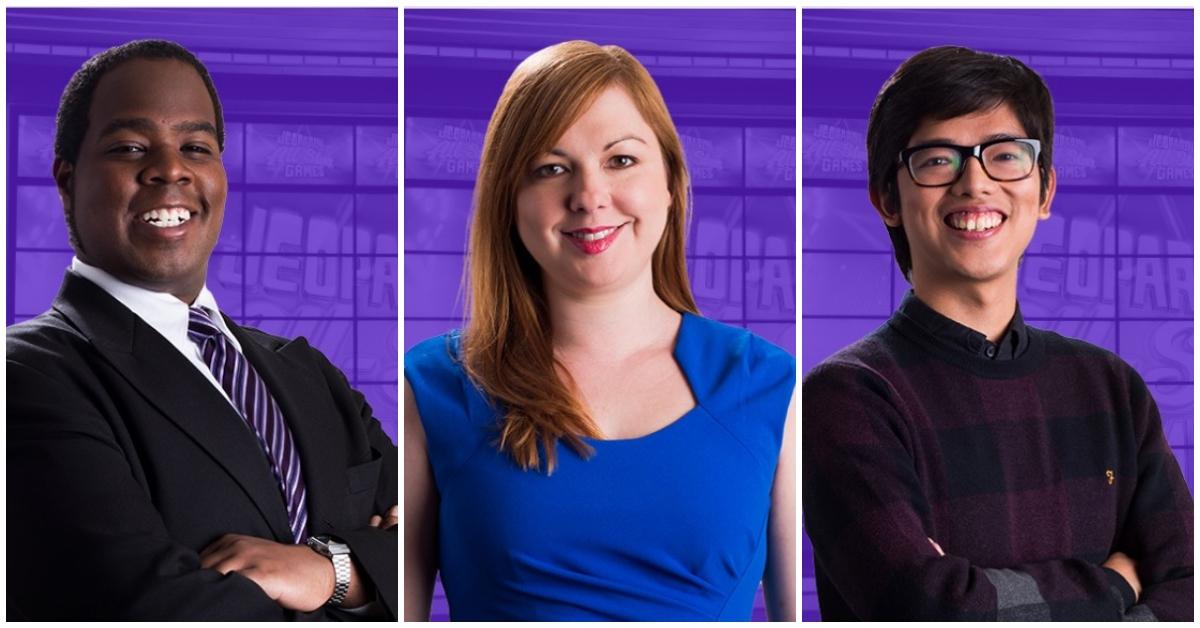 Colby Burnett won both the 2012 Teachers Tournament and the 2013 Tournament of Champions. In the draft, he selected 2000 College Championship winner Pam Mueller, who has been a semifinalist in the Battle of the Decades and the Ultimate Tournament of Champions, and six-game winner Alain Lin, who came in second in the 2017 TOC.
To watch the Jeopardy! All-Star Tournament, check your local listings.