'Jeopardy' Champion Jackie Fuchs Has Lived a Whole Other Life as Jackie Fox, Rock Goddess
Jackie Fuchs on Jeopardy is literally the coolest person alive. Learn about the lawyer and author's time as a bassist in the Runaways and her appearance on The Dating Game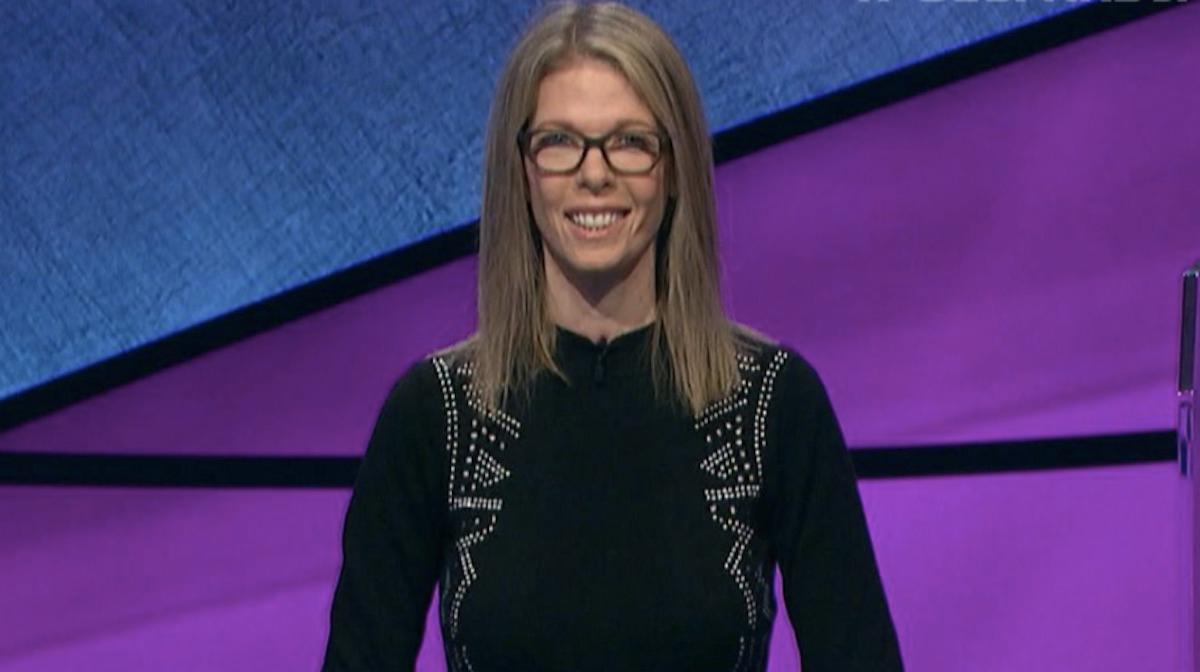 I'm kind of a big Jeopardy! fan. That's an understatement, actually. I'm a super fan who DVRs every episode and has even fulfilled the ultimate dream of competing on the show. That's a full brag, sure, but I also say that so you know I speak with some authority when I declare that Jackie Fuchs is by far the coolest person to ever compete on Jeopardy!
The reigning champion is a lawyer and a writer, which are impressive enough as professions, but earlier this week in her interview with Alex she revealed she was, no big deal, the bassist for the teen rock band, The Runaways
Sorry, what? Hi, excuse me, Jeopardy! champion Jackie Fuchs is Jackie Fox? Brb need a defibrillator. Basically, Jackie is the "Most Interesting Woman in the World." She has had a wild life and seems like honestly the most fun person to ever compete on the show.
Article continues below advertisement
Yep, Jackie Fuchs was indeed Jackie Fox of The Runaways.
Jackie Fox is obviously a stage name, and a really great one by the way. She auditioned in 1975 to be the lead guitarist but settled well into the role of bass guitarist, which everybody knows is almost always the coolest member of a rock band. Paul McCartney, Flea, Sting — all bassists. What makes this career choice even cooler is that Jackie was only 16 when she got the gig, and she accepted in favor of early admission to UCLA. At 16, folks.
Though they were never as popular as Joan Jett's later band, Joan Jett and the Heartbreakers, the girls were big in Japan and had a hit in the U.S. with "Cherry Bomb," which pretty much anyone who ever played the video game Rock Band has screamed along with.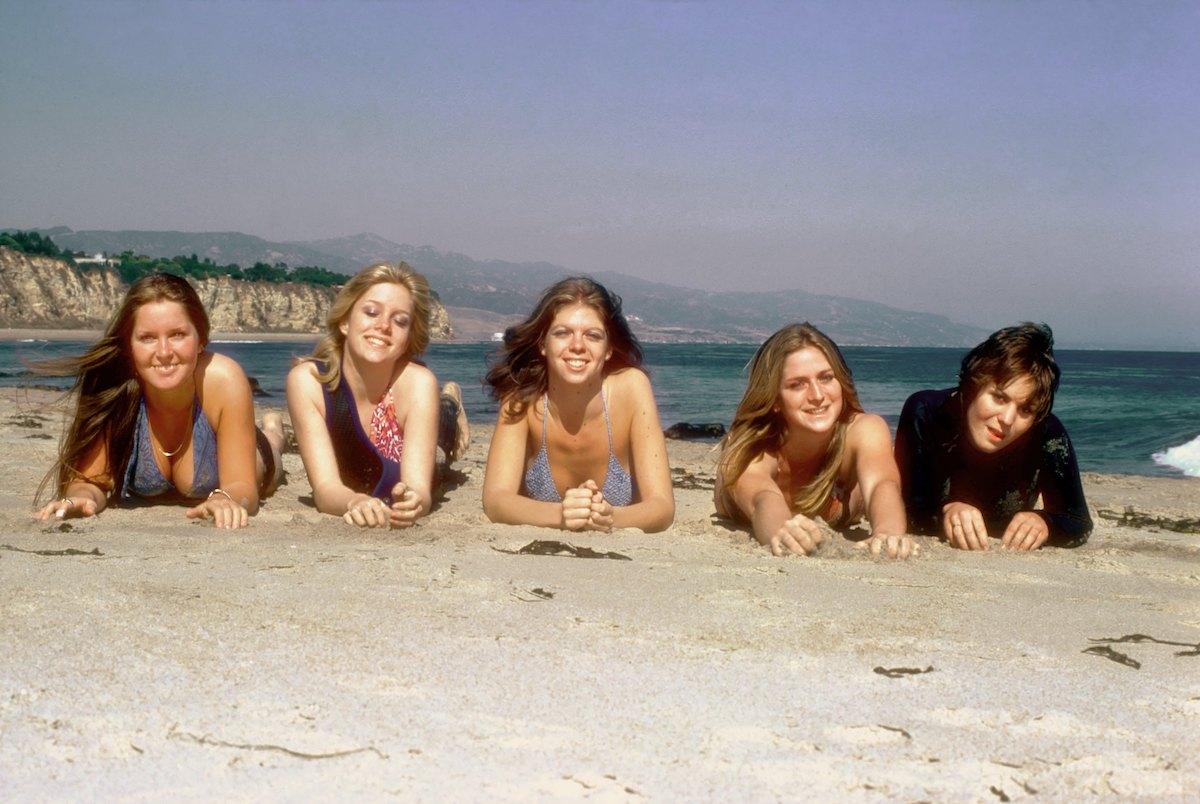 Article continues below advertisement
Jackie left the band in 1977 after touring Japan and recording a live album there, and it doesn't sound like the experience was 100 percent good times by any stretch. In 2015, Jackie came forward with her story about how The Runaways' mastermind Kim Fowley drugged and raped her at a party in full-view of guests, including some of her bandmates, during her early days in the group.
"I remember opening my eyes, Kim Fowley was raping me, and there were people watching me," Jackie said. She counted bandmates Cherie Curie and Joan Jett among the witnesses. Cherie says she spoke up and left, while Joan disagrees with Jackie's account that she witnessed the scene. (Fowley passed away in 2015 of bladder cancer.)
She declined to have her likeness and name used in The Runaways movie starring Kristen Stewart and was replaced with fictional character Robin, played by Alia Shawkut.
After leaving the group, Jackie went to UCLA and then Harvard Law School. She has also become a vocal victim's rights advocate for sexual assault survivors. Badass.
Article continues below advertisement
Jackie's fared far better on Jeopardy! than on Who Wants to Be a Millionaire.
Jeopardy! isn't Jackie's first quiz show rodeo. In 2013, she was on Millionaire, but only took home $1,000. I'm guessing she just took bold risks, kind of like she has with her Daily Doubles, and the latter of which has paid off for her in spades.
She also competed on the U.S. version of The Chase on the Game Show Network.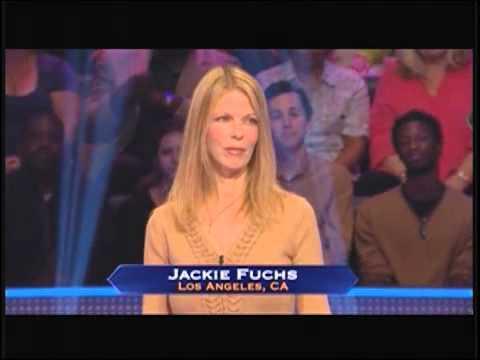 Article continues below advertisement
She was also on The Dating Game!
Her game show career started early with a favor to a desperate roommate. "My roommate at the time worked for [The Dating Game's production company] Chuck Barris Productions and was responsible for getting potential contestants in to audition," Jackie said of her appearance. "She had a quota and one week when she hadn't met it begged me just to show up. So I went and, since I wasn't taking it seriously, just mouthed off when I got there."
It worked, because her sassy repartee with the bachelors is honestly hilarious. (She chose Bachelor Number 2, btw.) Jackie and her date, John Laughlin, won a trip to Palm Springs and a very, very tiny bikini for Jackie. The '70s sure were wild, huh?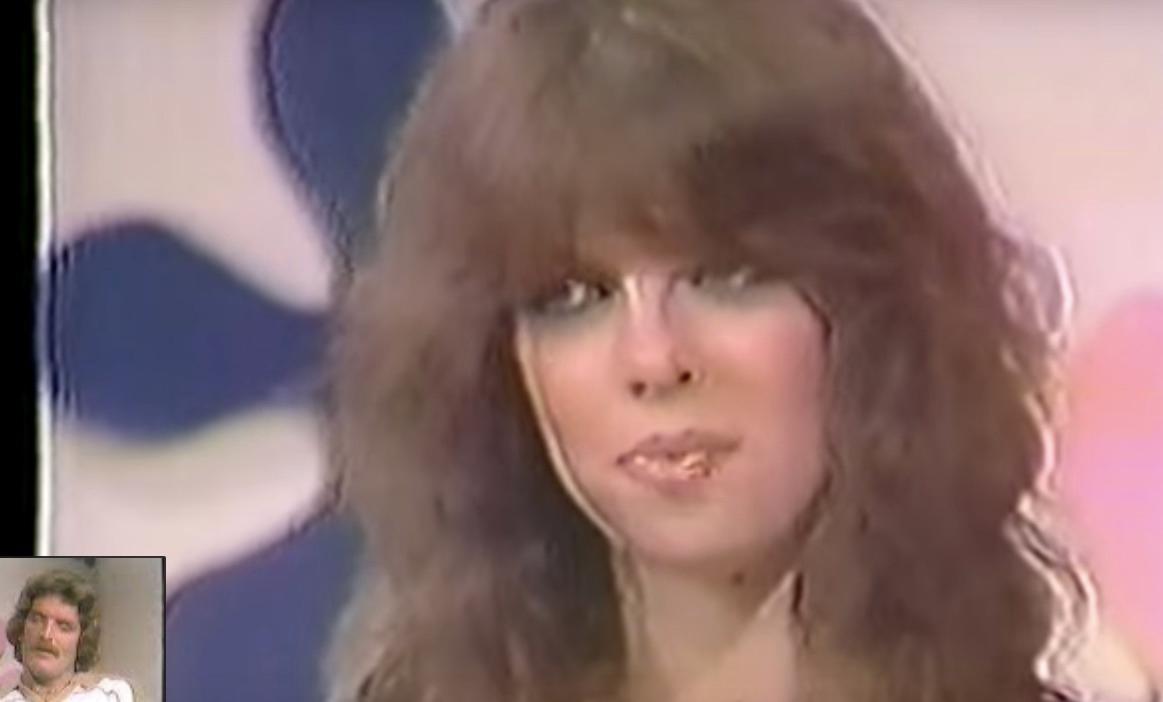 Basically, Jackie is the "Most Interesting Woman in the World."
She's now a writer, public speaker, and attorney, having given keynotes at Carnegie Mellon and taught classes in entertainment law at her alma mater, UCLA. She has also apparently played poker with actor James Woods and Jackie's sister Carol Fuchs, who is a World Series of Poker bracelet winner. Basically, I think we need a TV show about the Fuchs sisters is what I'm trying to say here.
The more I learn about Jackie, the more I want to know, which almost never happens with Jeopardy! champs. No shade, but after a handful of appearances, most champs run out of cool stories, which I'm convinced would never happen with Jackie. Long may she reign!