Want to Be on 'The Misery Index'? The Game Show Is Casting Right Now!
Many fans of Jameela Jamil's 'The Misery Index' show are wondering how they can get on the competition series. Here's everything you need to know.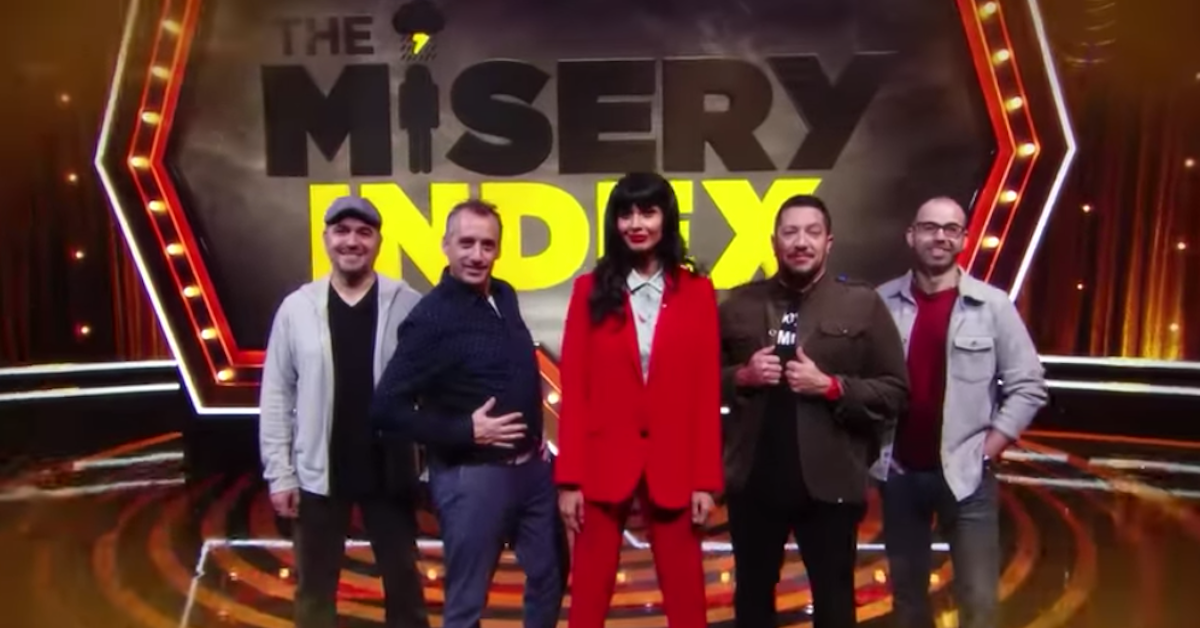 Fans are already loving Jameela Jamil's The Misery Index, a show decidedly very different from The Good Place, which propelled this actress's career to fame.
Article continues below advertisement
The weekly game show features two teams who are tasked with "attempting to rate hilarious and miserable life events on a scale of 1-100," per the series' official description.
Keep reading to find out.
Article continues below advertisement
Here's how to get on The Misery Index:
For viewers of Jameela's latest foray in television, the opportunity to appear on a comedic game show seems tempting. Especially for anyone who's previously played the card game S--t Happens, which the TBS show is based on.
And if you're interested, you're certainly in luck. On Nov. 7, a casting call was posted for the game show — presumably for a future Season 1 episode, or potentially suggesting that The Misery Index has already been renewed for a Season 2.
"Want the chance to win up to $30,000 ranking other people's misery?" the casting call's introductory copy reads. Where can we sign up?
Article continues below advertisement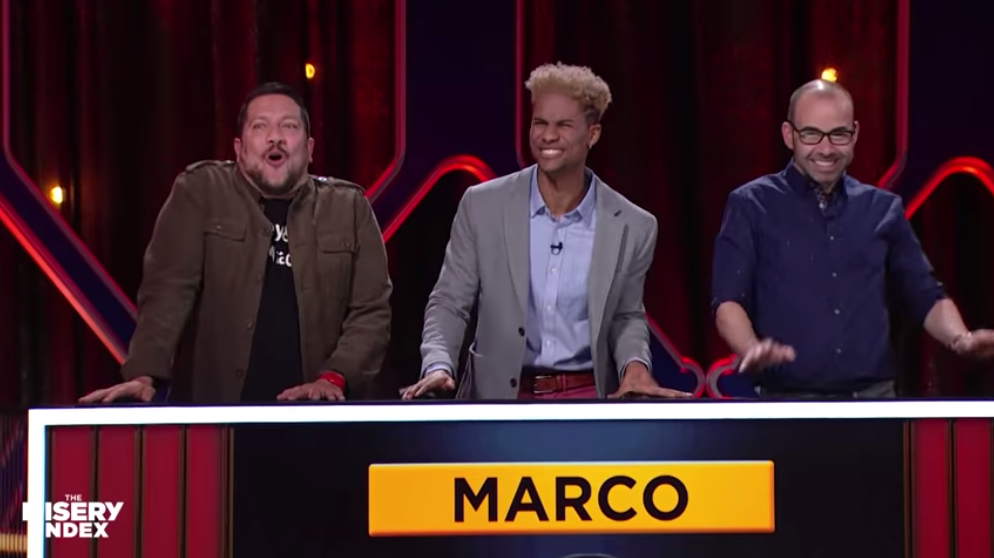 Practice ranking some miserable events for your chance to appear on the show.
The casting call and attached questionnaire to vet applicants for The Misery Index is currently posted here. In addition to the usual inquiries you'd expect (your name, email address, where you live and whether you've ever competed on a game show before), you also get a taste of being on the show.
Article continues below advertisement
But first, you'll be asked to describe your industry, position and what "a typical Friday night" looks like for you. Then, the show wants to get to know how you act under pressure. "On a scale of 1 - LeBron James, how competitive are you?" reads one question.
TBS also wants to read about the most mortifying events in your life, and they want three. "Don't skimp on this one," they write, "we want the details!" Presumably, the more embarrassing your experiences, the more they'll deem you qualified to judge other people's miserable events.
Article continues below advertisement
Finally, it's game time, and you get your chance to make like you're already on Jameela's game show. Honestly, we find this part of the questionnaire fun even if you're not planning on following through with the casting process.
Article continues below advertisement
And because we liked it so much, we'll give you a taste of the situations you have to rank "on a scale of 1 to 100." To be clear, 1 is an incident you consider not very traumatic and 100 is what you deem the most.
Here are some of the situations you'll be tasked with ranking: "Lost your wallet," "Discover your spouse has been having a year-long affair," "Your sibling hits on you," "Step on a Lego with your bare feet," and "Stuck on hold with customer service for two hours."
Do you think you've got what it takes to compete in this game show that unearths past traumas and attempts to make them hilarious? Don't miss the chance to apply today.
The Misery Index airs Tuesdays at 10:30 p.m. on TBS.