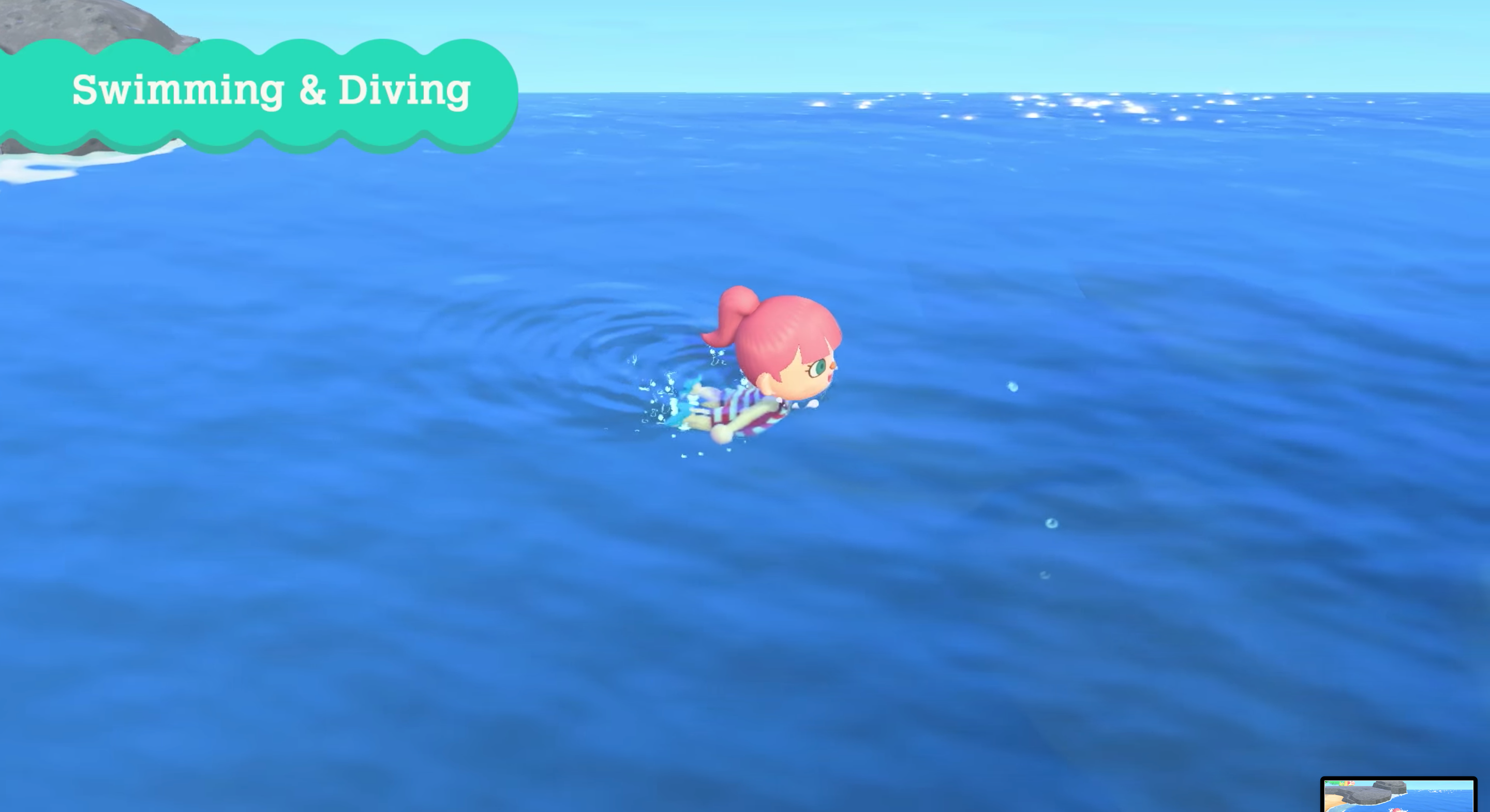 Latest 'Animal Crossing' Update Introduces Swimming and New Sea Creatures
What's summer on a paradise island if you can't go swimming? That's what Nintendo said when they announced the first wave of their new summer update to Animal Crossing: New Horizons.
This will be one of the only games in the Animal Crossing franchise that allows players to enter the waters bordering their island's shores, and with it comes the introduction of new sea creatures to expand your museum's collection.
Here's how to go swimming in New Horizons.
Article continues below advertisement
The first wave of the summer update comes July 3.
To get the new swimming feature added to your game, you'll need to make sure your Nintendo Switch is connected to the internet so it can download the new update, which is coming to games on July 3.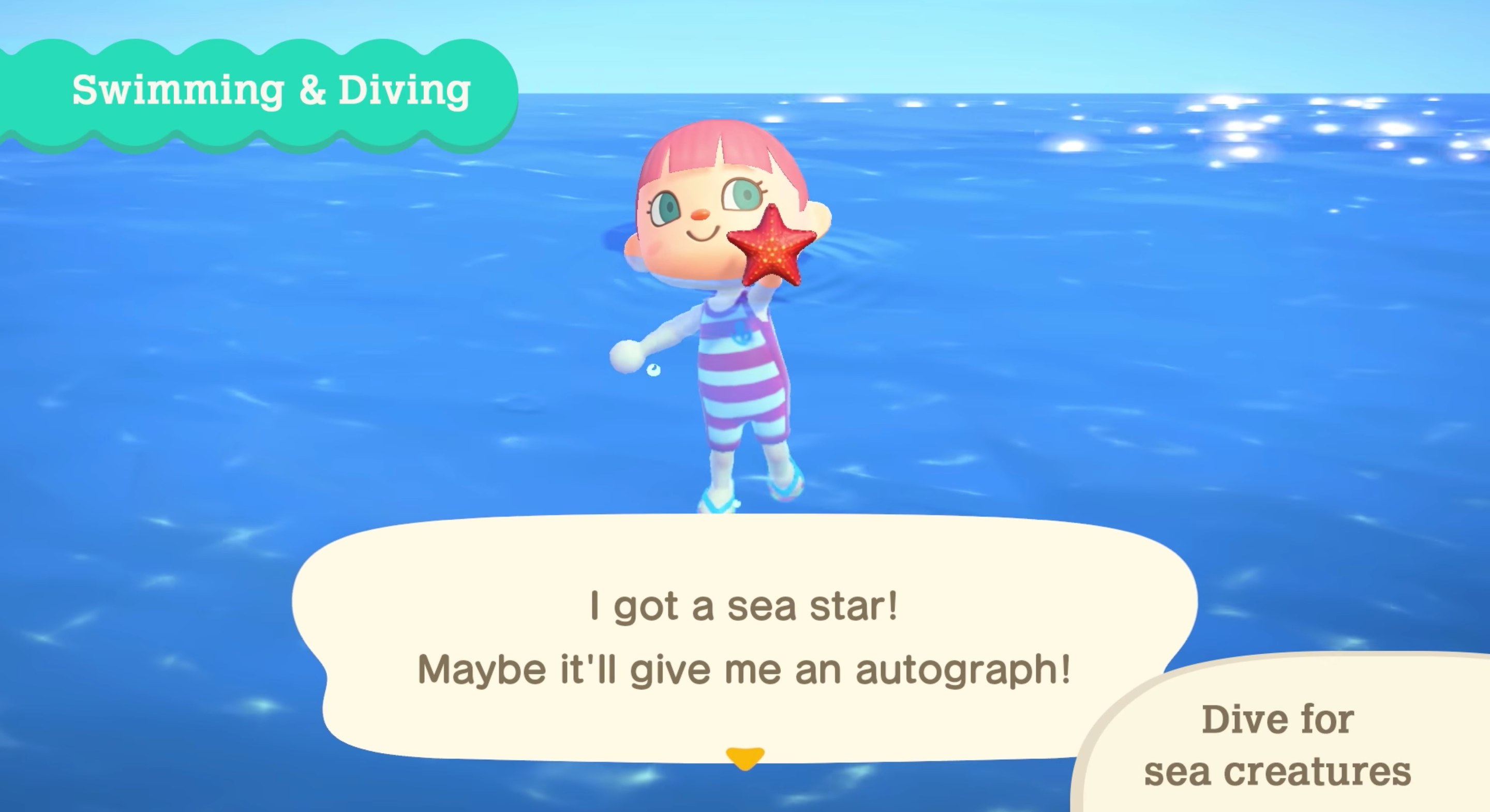 Article continues below advertisement
This is the game's first major update since the May update, which brought back plant-loving Leif and black-market-art-selling Redd to players' islands.
Once the update hits, players will be able to dive into their island's waters, allowing them to collect new sea creatures only found by venturing into the ocean.
Similar to the swimming feature in Animal Crossing: New Leaf, players will likely have to don a wetsuit to get into the water, as suggested by the new update's trailer. Previously, a wet suit could be purchased from Tortimer Island, though since the elderly tortoise has yet to make an appearance in New Horizons, it's unclear how players will obtain a wetsuit.
Creatures like starfish, sea anemone, and garden eels will only be available by diving, but expand your museum's compendium.
Article continues below advertisement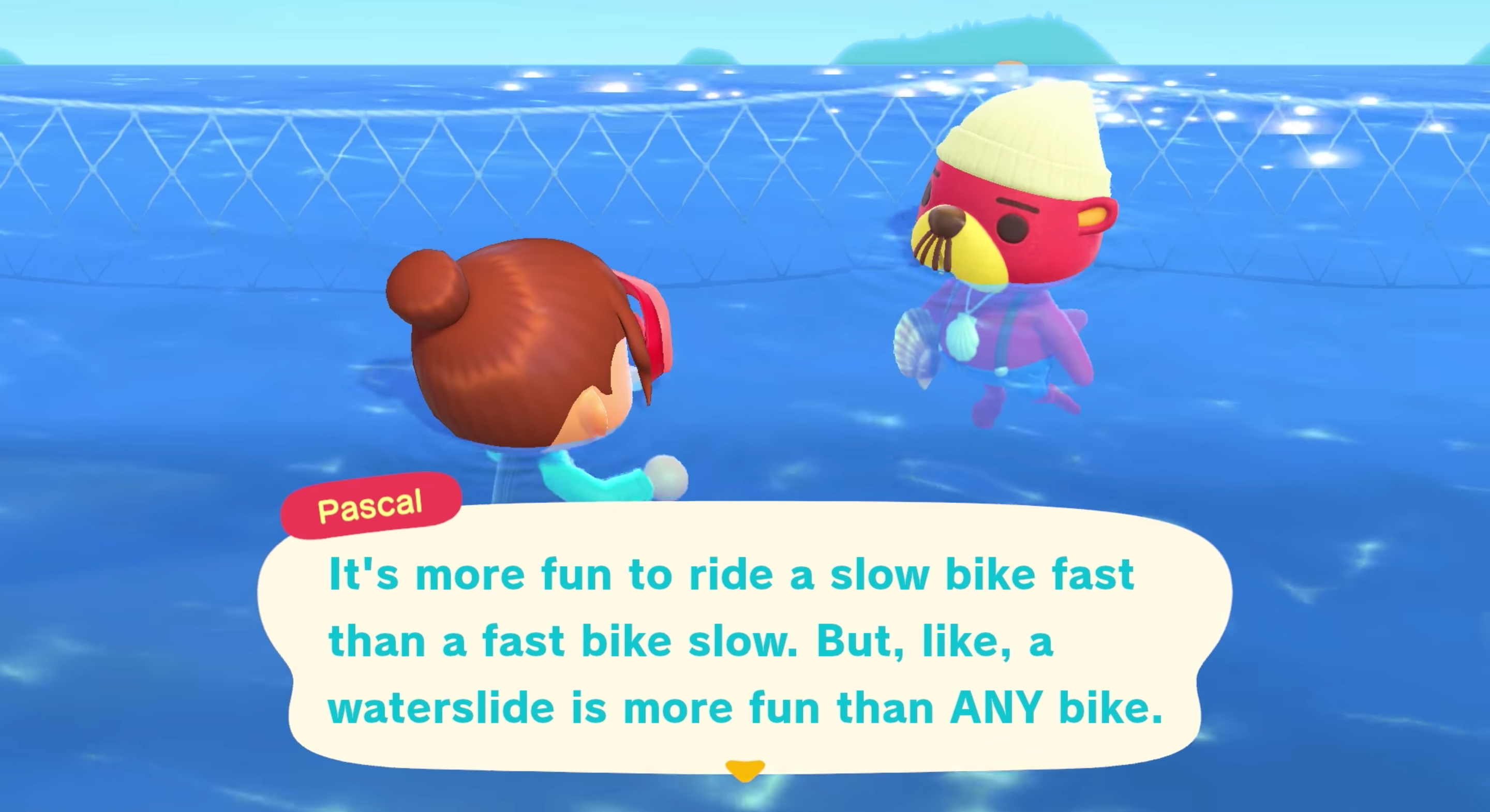 Pascal is also making his return to the game.
With the diving feature comes a new visiting friend: Pascal. This philosophical sea otter will make appearances only in the ocean, trading you different items and recipes for scallops you find on your diving adventures.
Pascal has been a part of the Animal Crossing franchise since Wild World, where you could find him at the mouth of the river, pondering his deep thoughts. He would give players ship-themed furniture before diving away.
Article continues below advertisement
The first wave of the summer update also comes with mermaid-themed furniture, adding an entire aquatic collection of DIY recipes players can collect and craft. Items in the collection include new wallpaper and flooring, a bed, seating, and even clothing for the player to wear.
Article continues below advertisement
Gulliver will also be getting a makeover in the new update. Your favorite air-headed sailor will now be dressed as a pirate when you find him washed up on your shores. It's currently unclear if this means he'll be offering you new pirate-themed rewards for helping him get back to his ship, but Gulliver will come with interesting, pirate-esque dialogue.
The July 3 update isn't the only summer update Nintendo has planned for Animal Crossing: New Horizons either. This update will be the first installment in their summer additions and "wave two" will hit the game in August to add to your villager's summer fun.