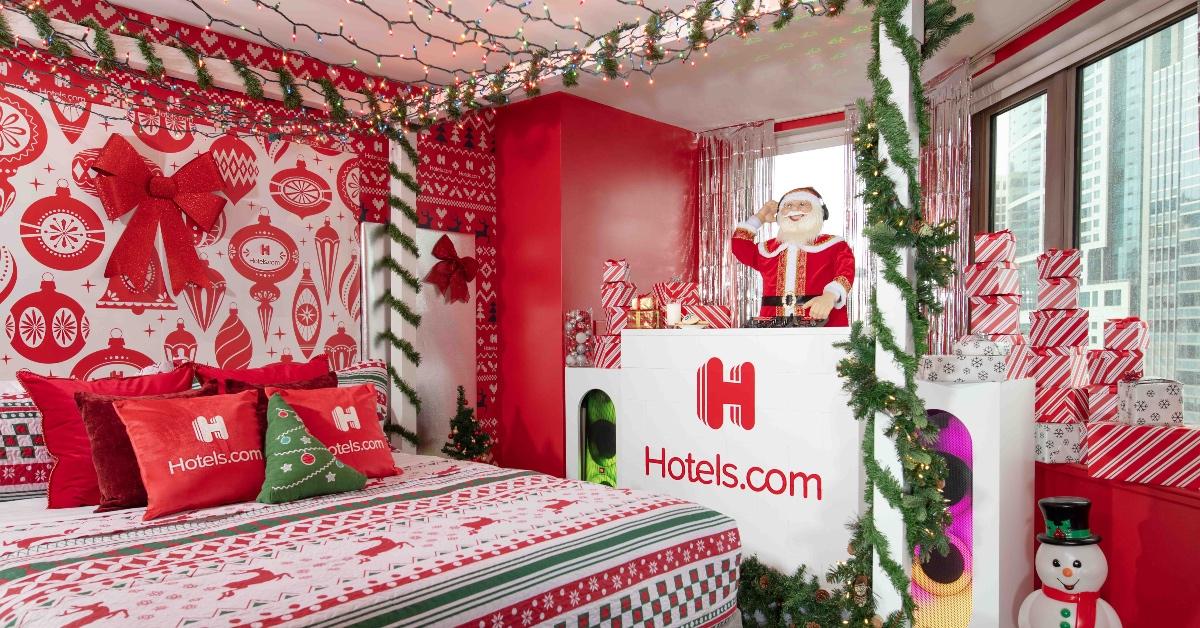 'Hotels.com' Is Inviting Christmas Lovers to Partake in a 24-Hour Christmas Music Marathon
A new experience devised by Hotels.com caters exclusively to die-hard Christmas music lovers unafraid to show off just how much they appreciate the work of Michael Bublé, Mariah Carey, and others.
Article continues below advertisement
The Not-So-Silent Night Challenge held at the Fairmont Chicago calls on the fans of the holiday season to start pregaming early and spend 24 hours listening to Christmas songs to win 25 hotel night stays for free. So, what does the Not-So-Silent Night Challenge entail?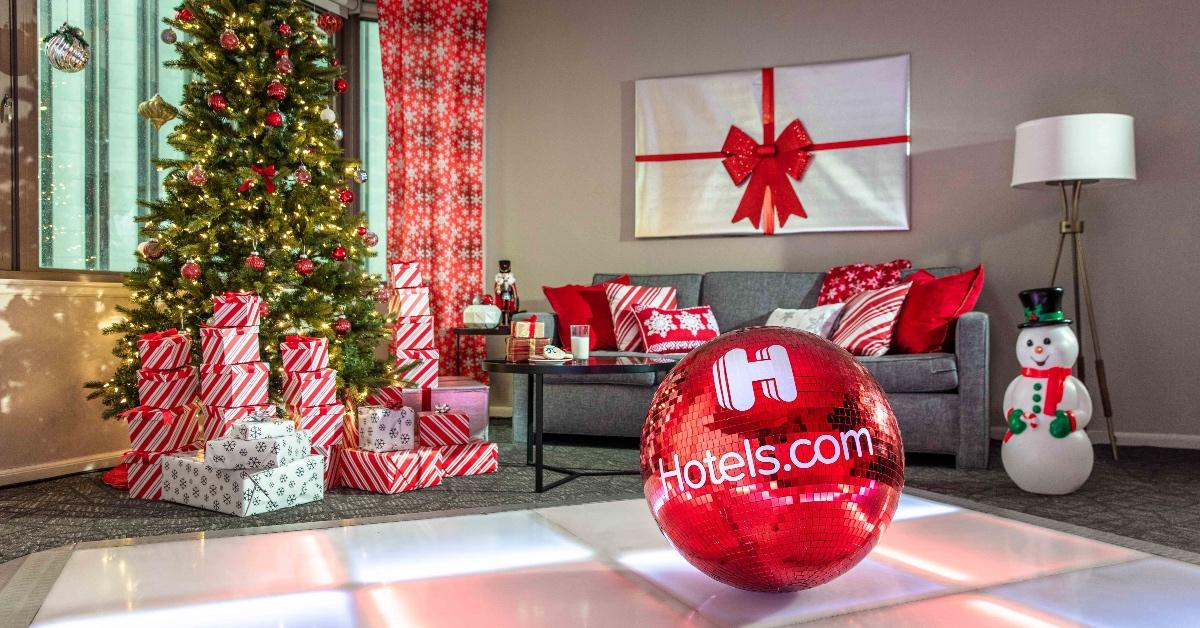 Article continues below advertisement
Here's how to stay in the Not-So-Silent Night suite.
The Not-So-Silent Night Challenge is the best gift you can give to the person in your life who has been listening to "Merry Christmas" on repeat since March 2021. The two-day stay starting on Dec. 19, 2021, and ending on Dec. 21, 2021, at the Fairmont Chicago is perfect for mulled wine lovers, self-proclaimed garland assemblers, and anyone with a solid track record in assembling gingerbread houses.
As part of the challenge, the Christmas lover will be required to spend 24 hours inside a hotel room where Christmas music is being played nonstop. A karaoke machine, a disco ball, a light-up dance floor, and other perks will also be provided.
Article continues below advertisement
Should the guests be left wanting a more intense experience during the marathon, the karaoke boot and the nostalgia-inducing, '80s-inspired light-up dance floor are bound to come in handy. The Santa DJ and the tasteful decor will elevate the mood even further.
Those able to make it through without giving up on Christmas will win 25 hotel nights to be deposited into their Hotels.com Rewards account. It's uncertain if the hotel nights would also feature Christmas music. In all likelihood, those eager to continue listening to Mariah Carey past the holiday season should be able to negotiate a special arrangement.
Article continues below advertisement
A $500 sustenance credit — which sounds even better than having peppermint hot chocolate on tap, if you think about it — and a $1,000 travel stipend have also been allocated to help guests power through the 24 hour-long music marathon.
Instead of the torturous sounds of the standard alarm clock, the two people partaking in the Not-So-Silent Night Challenge will be greeted with a personalized wake-up video call by none other than Lance Bass. Would he be willing to attempt a song included on "Home for Christmas," the hit album NSYNC released in 1998? You will have to apply for the challenge on Hotels.com to find out.
Article continues below advertisement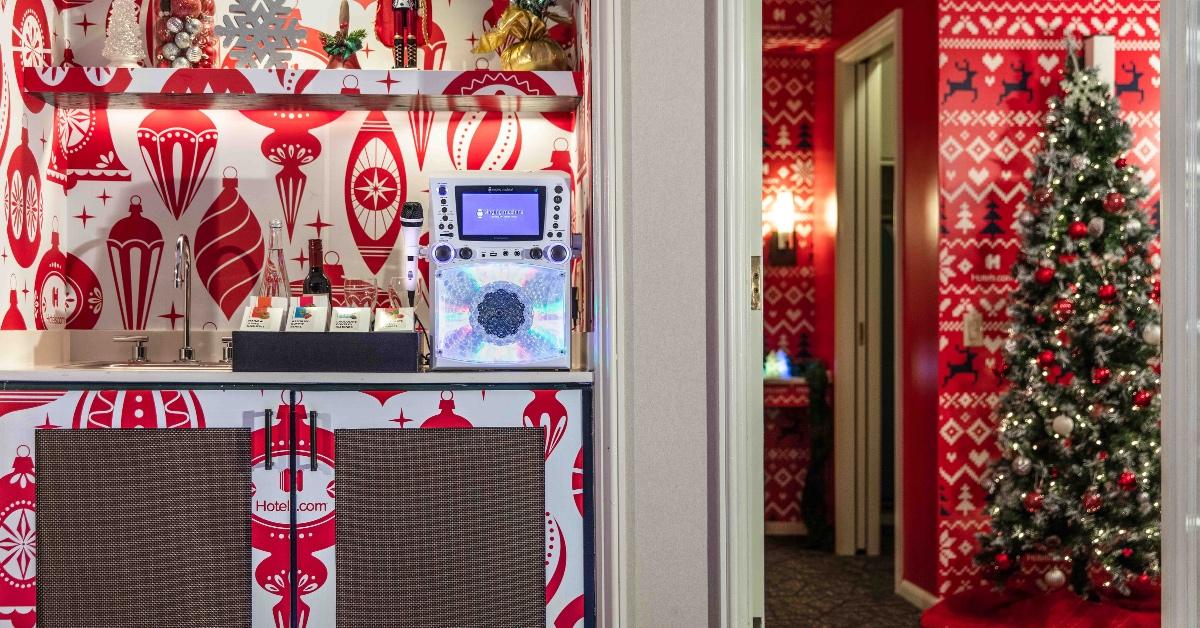 The Not-So-Silent Night Suite is perfect for those ready to get into the spirit of Christmas.
Located just a few blocks away from Chicago Christmas staples like the Christkindlmarket Chicago, the Fairmont Chicago is the perfect location for those ready to do some Christmas shopping, hot chocolate tasting, and the sort.
Article continues below advertisement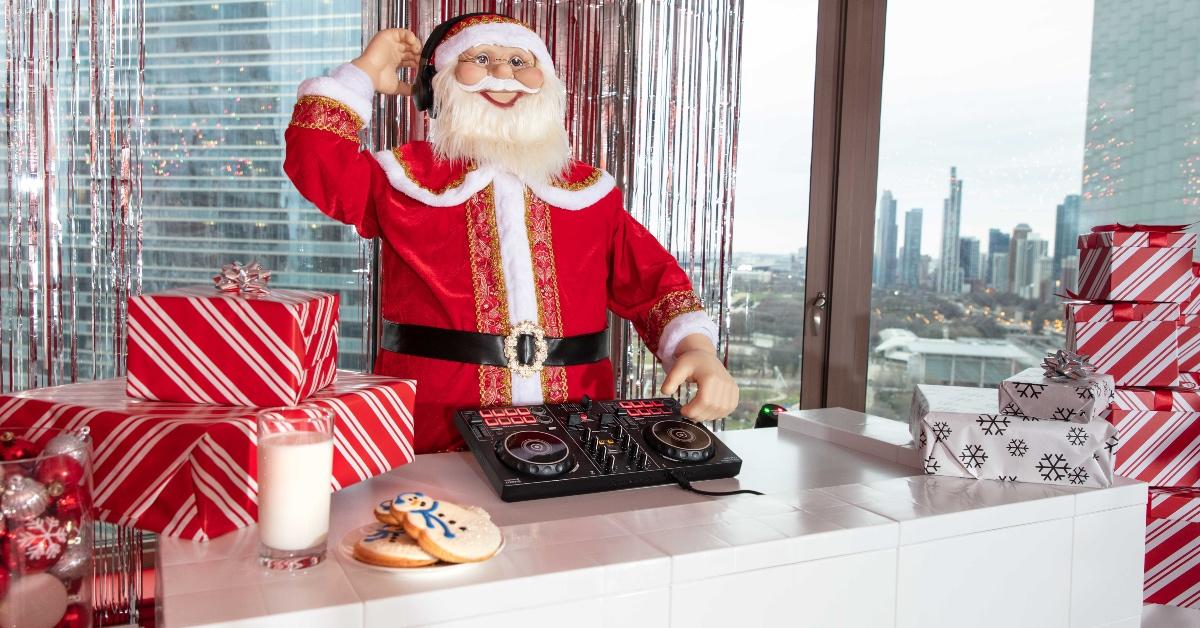 The Not-So-Silent Night challenge lasts 24 hours. It's up to you to decide what form of merrymaking you would like to do on the second day of your stay. Ice skating at the nearby Millennium Park and feasting your eyes on the gorgeous displays that make up the Zoo Lights are just some of the Christmas-y options on the table.