A Phenomenon That Husbands Aren't Attracted to Wives Who Get Sick Is Backed by Science
The idea that husbands aren't attracted to their sick wives is circulating the internet. Is this just some sort of Victorian comeback or is this real?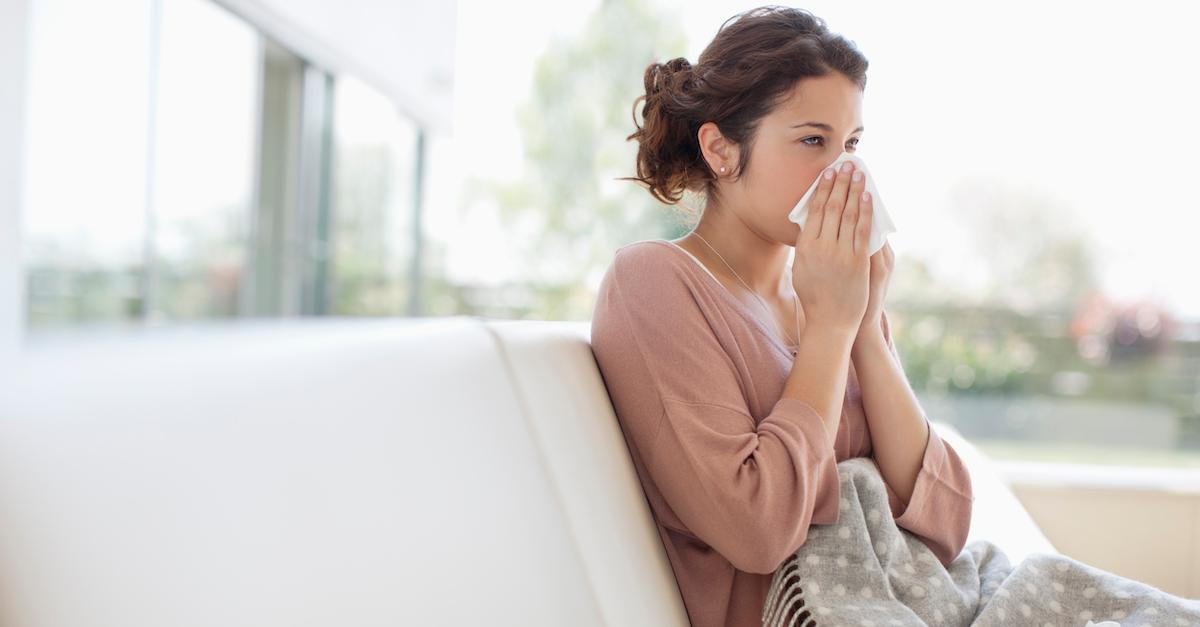 Just when we thought 2023 couldn't get any more ridiculous, Twitter user @RealGayArbys posted a thread of men saying they're no longer attracted to their sick wives. They may think their wives are sick, but they'll never know what it means for something to be truly sickening until they read their own Reddit posts!
Article continues below advertisement
On Aug. 20, 2023, OP posted a thread that began, "Have seen multiple Reddit posts about men being unattracted to their wives who are 'sick all the time' now." She proceeded to share multiple Reddit threads men wrote about losing attraction to their "sick wives." OP often posts about chronic illness activism, but this tweet is the last straw for many of us.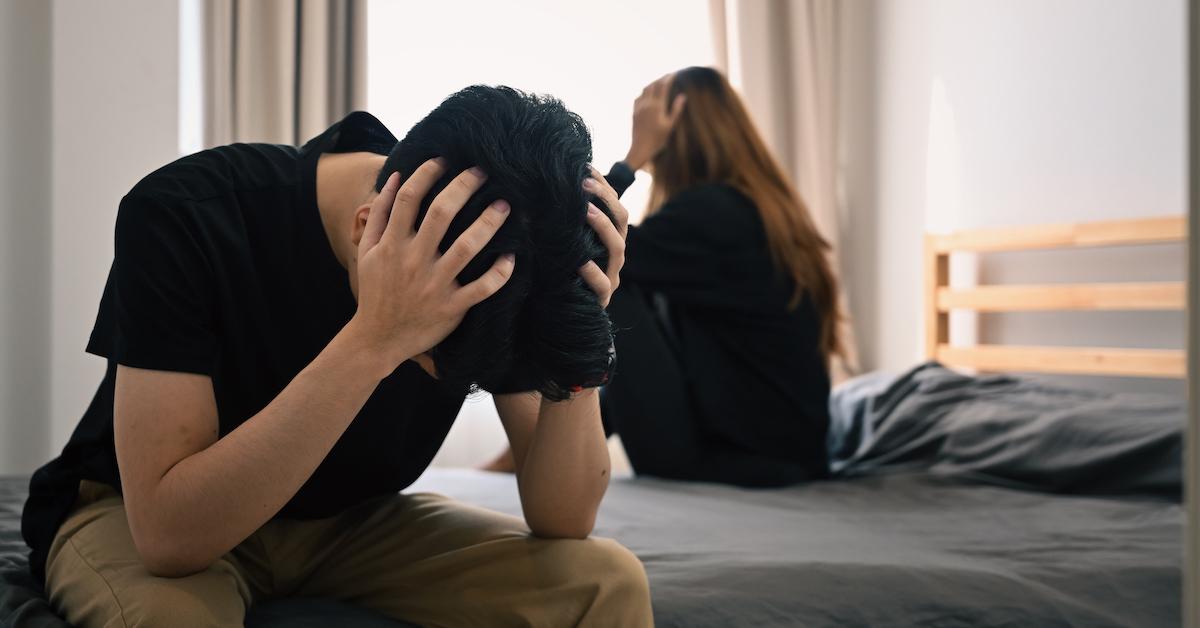 Article continues below advertisement
A Twitter user noticed a pattern that many husbands say they're "no longer attracted" to their sick wives.
Basically, OP shared a bunch of Reddit posts written by men who are no longer attracted to their "sick wives." This feels like some sort of Victorian-era fad based on a Dickens novel … or a 1950s-era bad film. But no! This is reality! Before we even dive into the different men's stories, we should remind you that when people get married, they promise to love each other "in sickness and in health." Why can't men stick to their promises?
Article continues below advertisement
OP pulls together a varying group of posts. One man wrote, "I, 29m, am not attracted to my wife, 27f, anymore … I do love my wife, but I don't know if this is the right relationship for the rest of my life … We both have depression and anxiety. I've been able to manage mine, but it seems like hers got way worse after we were married … She's home sick all the time. And I think it is a massive contributor to her weight gain over the past two years."
Article continues below advertisement
The story continues over several paragraphs with bits about how his wife has gained too much weight and he's no longer attracted to her. But in Paragraph 14, he brings up a female friend who he's become more attracted to — naturally, Redditors aren't too sympathetic to the OP. The whole narrative feeds Albert Einstein's age-old adage: "Women marry men hoping they will change, and men marry women hoping they will not."
Article continues below advertisement
But that story isn't the only one with a disappointing man. "My (38m) wife (38f) always get sick when I take vacation," another man wrote. He explained that every time he takes days off work to rest, she gets sick, which frustrates him because he doesn't really get a day off then. What he fails to realize in his post is that she never gets a day off from taking care of the kids — when is her vacation?!
Article continues below advertisement
And then there's another. "Wife is always sick and may have BPD and I'm getting tired," the husband writes. Um, sir — your wife needs help, not a Reddit rant! Of all the posts, this one may be the worst because he doesn't even mention any effort of trying to communicate or work with his wife, but just jumps straight to divorce. In the comments, he does say he's tried but he also blames it on his rear cortex not yet fully developing … seems shady.
A fourth man shares on Reddit, "I'm tired of my wife. Just everything she does pisses me, every time she texts me I get annoyed … She has a couple health problems she won't get fixed, including an issue with her gallbladder which makes her sick all the time so I watch my 17 month old like 24/7 because she's either sleeping, throwing up, at Target or at work."
Article continues below advertisement
And yet, another example of a man choosing to only love his wife in health and not in sickness. So what's really going on here? Is there any science behind this pattern of men falling out of love with their spouses when they get sick?
Article continues below advertisement
A scientific study found that there is a pattern of men leaving their sick wives.
Upon reading the observations of this pattern among men who fall out of love with their sick wives, we decided to do some research. We found a 2009 study at the Fred Hutchinson Cancer Research Center that discovered that separation and divorce is more common among couples when women are the patient than when men are.
It explains, "A woman is six times more likely to be separated or divorced soon after a diagnosis of cancer or multiple sclerosis than if a man in the relationship is the patient, according to a study that examined the role gender played in so-called 'partner abandonment.' The study also found that the longer the marriage the more likely it would remain intact." This makes sense considering most of the Reddit posts were of relatively new couples.
Article continues below advertisement
Why is this? Researchers suggest, "Why men leave a sick spouse can be partly explained by their lack of ability, compared to women, to make more rapid commitments to being caregivers to a sick partner and women's better ability to assume the burdens of maintaining a home and family, the study authors said."
Article continues below advertisement
Add to this the fact shared by The Guardian that women are more prone to long Covid and we have a recipe for disaster and divorce. Luckily, there are some good men out there who don't leave at the first sign of difficulty! "I know it's easier said than done, but don't marry men like this," someone commented. "Good people aren't like this. Been married nearly 2 decades with chronic illness and I swear he loves me more every day."
Well, let's hope for more of those good men in the future … and that the ones posting on Reddit can learn that marriage vows are meant to be upheld even in the bad times.