IKEA Employee Roasts Stupid Customers on Tiktok in New Viral Trend
This TikTok user is joining in with his own tales of retail employee ennui by sharing his experiences of dealing with IKEA customers. Read more inside!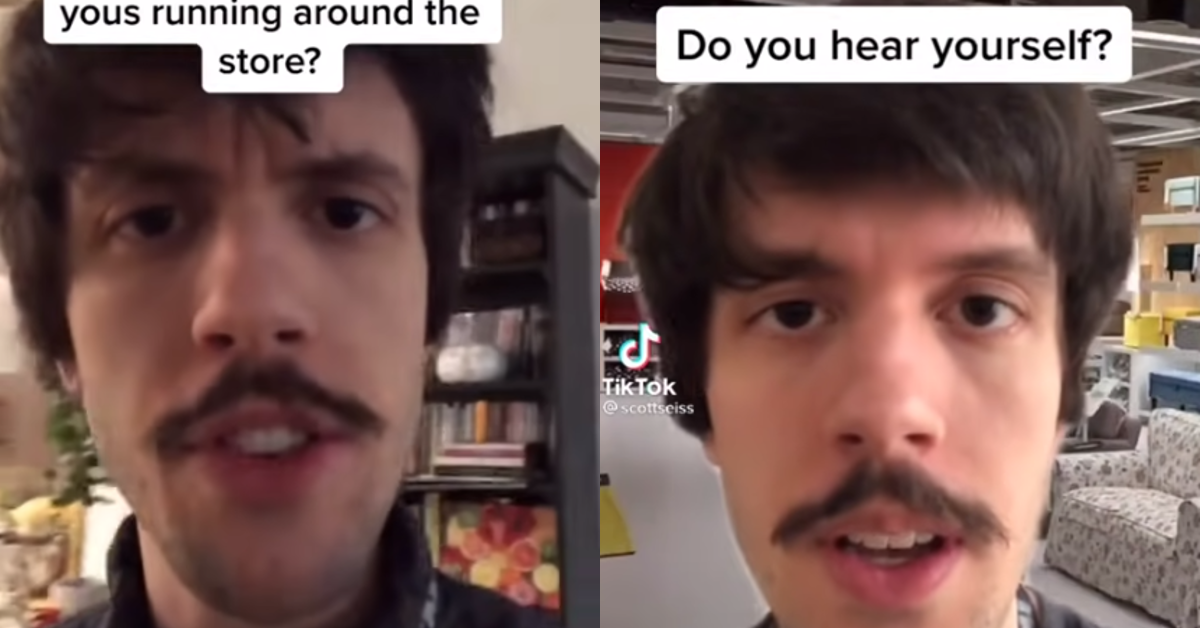 Working in retail is rife with annoyances. Relatively low pay and long hours aside, what's quite possibly one of the most disheartening facets of working in stores is having to see the greediest and most annoying aspects of humanity. You really see just how miserly, slick, and terrible folks are when they're trying to get a full refund on a rumpled dress they know darn well they danced, sweat, drank, ate, and snapped photos in.
Which is probably why the IKEA TikTok guy is resonating with so many.
Article continues below advertisement
This guy is highlighting some of the "dumber" questions he gets from customers while working at IKEA on TikTok.
It's part of a trend on the social media platform where users pretend to smile at customers after taking their money and handing them back their change. However, these particular clips imagine employees saying what they really want to say to store patrons. The results are brutally honest and TikTok users are particularly loving this one IKEA employee's series of videos. He's considered by many to be the "OG" creator who started this trend.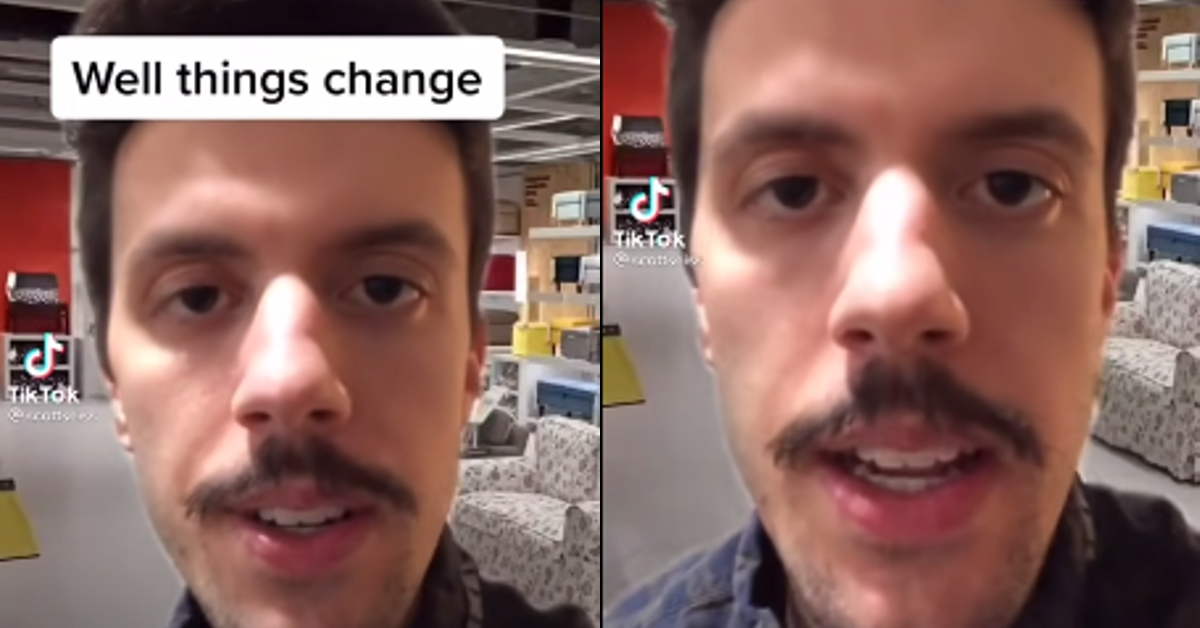 Article continues below advertisement
Comedian Scott Seiss has racked up over 230,000 followers on the Tok with his short skits about the "idiotic" comments and question that come from customers and the rejoinders he wishes he could throw back at them.
Article continues below advertisement
He uses a simple "green screen" effect that shows a clip of a furniture store in the background, along with the text of whatever comment or question he receives from an IKEA shopper. Then, he acts out his response.
Article continues below advertisement
Article continues below advertisement
It's clear from his videos that he doesn't really believe in the often regurgitated mantra that "the customer is always right." Clearly, they're not, especially when they're asking for sales that have long been over, come in to shop 10 minutes before closing, or attempt the tired "it didn't scan, must be free" joke.
Article continues below advertisement
Some people quipped that IKEA probably isn't too happy with Scott Seiss's videos.
TikTok users have commented that the furniture giant may be looking to exact some type of revenge for Scott's comedy bits: "Dude's spitting but I have the feeling IKEA is going to merk his a-- once they see these vids."
Article continues below advertisement
Article continues below advertisement
Another wrote, "Customers do not understand how close we are to snapping while working in retail from nonsense like this."
Some other user quipped, "This is all the s--t that goes through my head working with the public. Especially the threats of going somewhere else. I'm like let me get the door for you."
Article continues below advertisement
Scott is a writer and comedian who's constantly working his jokes on stage or online. He's taken comedy writing courses at Second City and UCB, and is currently part of The Ruse, an improv comedy sketch group at the PIT. You can check out his website here.
It seems like his comedy work is translating to TikTok. He's been amassing a sizable following as a result of his videos, and he's constantly uploading new material.