Woman Tries to Get Nurse "Canceled" For Putting "Racist" Nature Show on TV
A TikTok user slammed another person on the platform who accused a healthcare worker of being racist for putting a nature show on TV.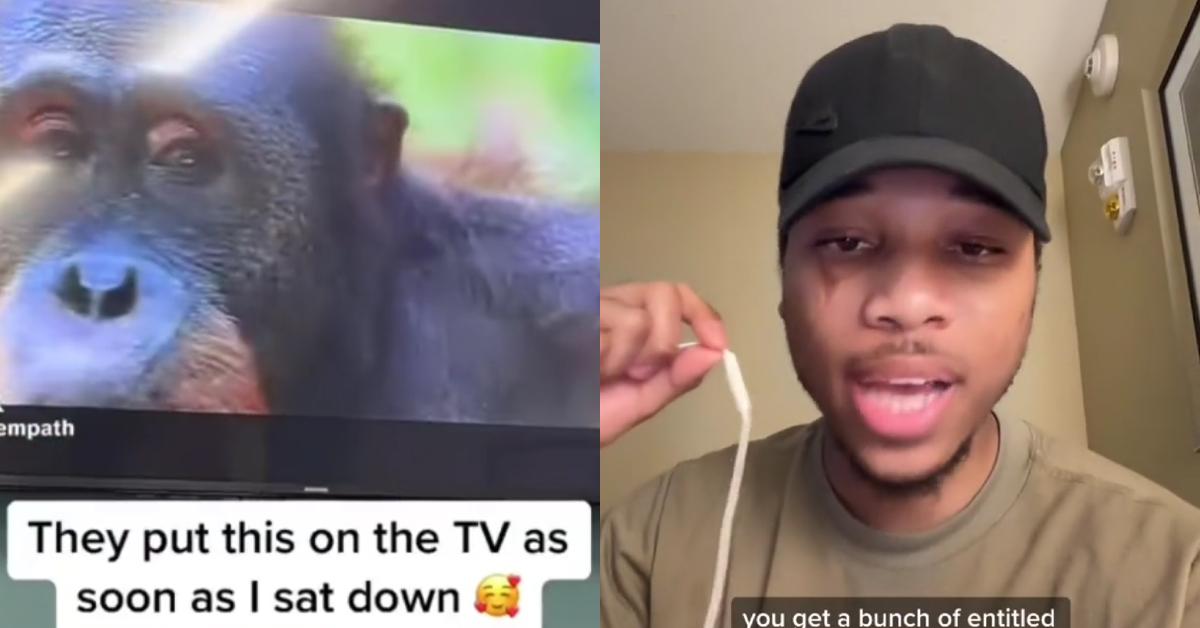 Now that pretty much everybody has a smartphone with a high definition camera in their pocket, We are able to record video of anything that we want at the drop of a hat.
Article continues below advertisement
Oftentimes folks will use this ability to get footage of acts they believe are fishy and/or unjust. Whether it's recording somebody having a meltdown over an incorrectly made beverage at a coffee shop, or putting someone on blast for being a terrible person.
And while there are a lot of instances where the folks recording these instances are somehow being slighted or subjected to discrimination or unfair treatment, there are also folks who are very quick to broadcast that they are being victimized. And in some of these instances, there are people online who are very quick to call malarkey on these victimhood proclaimers.
Article continues below advertisement
Which is what a TikToker named De'Jon (@thejohnnymann) recently did in a viral clip on the platform that's garnered over 358,000 likes in response to another user's post.
Article continues below advertisement
The video begins with a woman taking a video of herself while in a waiting room. She writes in a text overlay of the clip: "Exposing racism at my Doctors office."
The racism she's referring to, it appears from her video, is that there was a nature documentary playing on the TV screen in the waiting room showing footage of apes.
"They put this on the TV as soon as I sat down," she says, before the camera transitions to showing a receptionist seated at her desk in the office. The TikToker accuses the healthcare employee of attempting to hide from her, before posting her information on the video, including her name at the address of the place she works at.
Article continues below advertisement

De'Jon seems to strongly disagree with the social media user's assessment of the situation. He stitched his own video to the doctor's office one, stating that the person was attempting to unjustly vilify the employee.
Article continues below advertisement
De'Jon says in the clip, "This is what happens when you tell a group of people that their emotions matter more than everything and everybody in their vicinity."

Article continues below advertisement
He went on to say that individuals like the TikToker he is responding to are mentally removed from reality and live in a falsely constructed world in which their contorted opinions must be taken as fact from others or else they are being discriminated against.
"You get a bunch of entitled delusionists i think the world revolves around them. And maybe you have struggled, and maybe you have gone through trials and tribulations, but when you post videos like this: nobody cares."
Article continues below advertisement
De'Jon went on to explain why this is the case: "And I'mma be honest lady nobody should. And to put this person's workplace address on blast for everybody online to see are you insane?"

Article continues below advertisement
He also stated that just because somebody has had negative experiences in the past, that that doesn't give them the privilege to be a terrible person. "If somebody has had things that have happened to them in the past but those things still don't give them the right to act like the scum of the earth."
He concluded his video with: "What makes you think that things that have happened in the past that have never happened to you gives you the right to act like that?"
Article continues below advertisement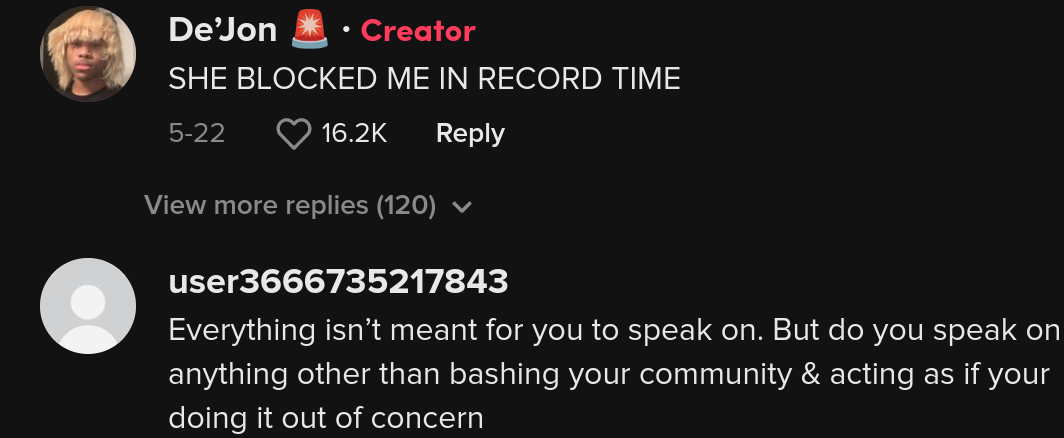 A number of other people who saw his video seem to agree with his assessment. Some stated that it appeared the woman who was reaching or stretching to try and create an issue at the doctor's office. One person summed it up by writing: "Some people want to be offended so bad."