Instacart Driver Decides to "Tip" a Non-Tipping Customer to Change Their Mind — It Backfires
An Instacart delivery driver slipped a $5 bill in a non-tipping customer's order to see if it would influence them to give a tip.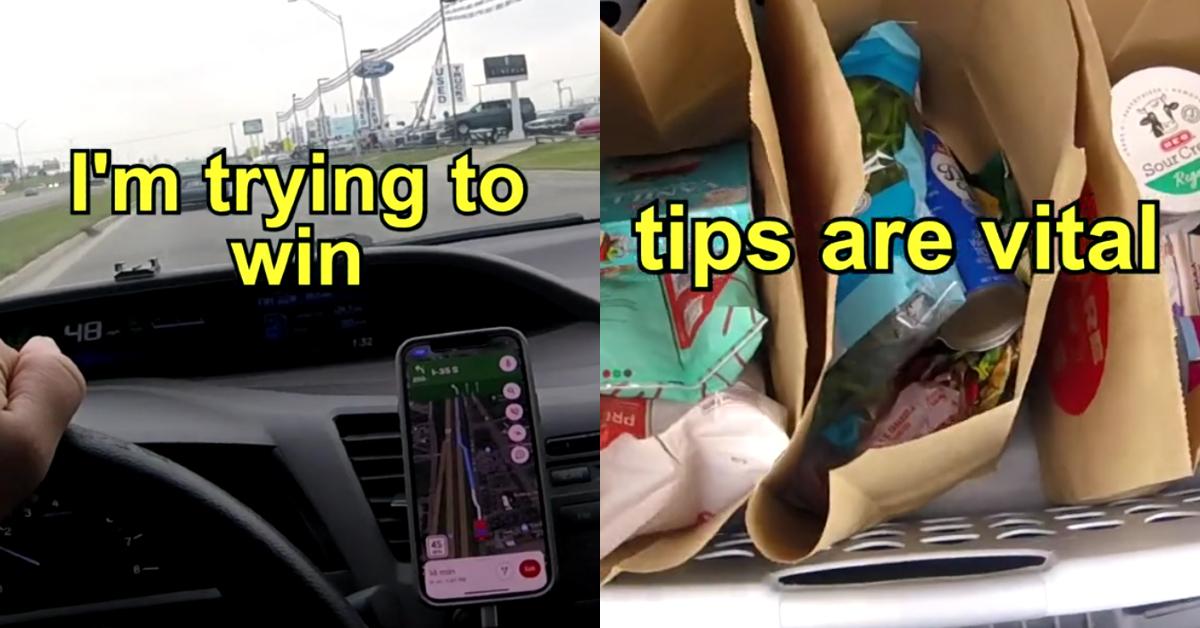 Article continues below advertisement
Article continues below advertisement
Delivery drivers, especially self-contracted ones working for popular applications like DoorDash, UberEats, Instacart, and the like, should probably also receive tips. Not only are there occupational hazards for taking on these jobs, but folks are oftentimes using their own modes of transportation that they have to foot the bill for when working these jobs.
This is why this one Instacart driver's response to a non-tipping customer is a bit puzzling. The TikTok account @aphidcart chronicles his side hustle adventures and decided that after coming across a customer who used the application who didn't "pre-tip" on an order, they would instead give the customer a tip.
Article continues below advertisement
That's right, he slipped a $5 bill under their grocery order. What's even stranger is that the non-tipping Instacart customer in question didn't add any extra money to the order, despite the fact that @aphidcart was traveling a one-way distance of 22 miles in order to bring them their requested items.
Article continues below advertisement
The Instacart driver only received $7 for completing the order which means that they had to head to the store, shop for the customer's items, pack it into their vehicle, drive the 22 miles to get to the customer's place, and then drop off their bags.
One would think that would take at least an hour, give or take considering @aphidcart's proximity to the store and how long it took them to locate said items in the store. So that's about $7 for an hour's worth of work, not including the gas they expended on the trip either.
Article continues below advertisement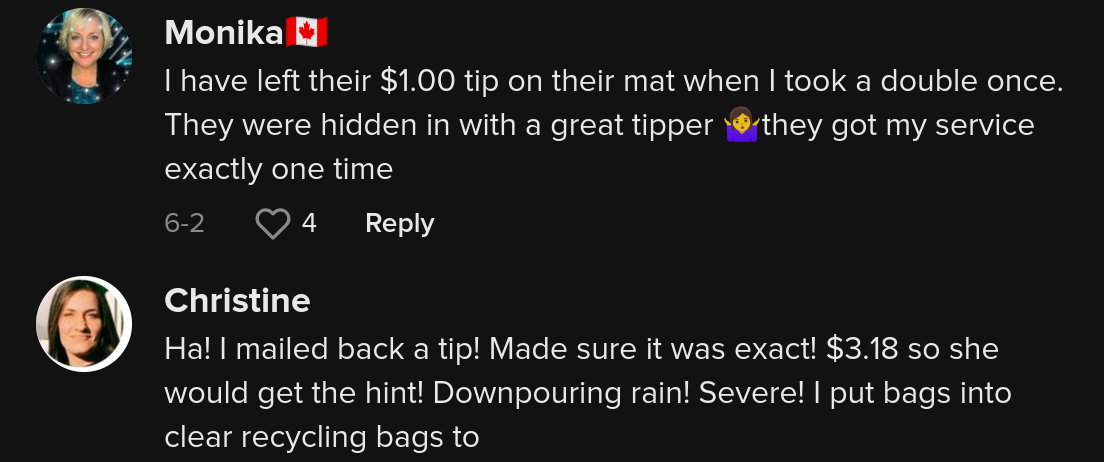 He says in the video: "I tipped a no tipper on Instacart. Now this may sound weird but I'm trying to win a customer over with kindness and money. Anyways for apps like DoorDash, Instacart, Uber Eats, tips are vital."
Article continues below advertisement
He then shows off the customer's order, which includes a few bags of chips and what looks like a tub of yogurt, and a package of vanilla-coated strawberries while saying: "So this was the no tip order I took, almost 22 miles."
"And that is just one way. I shopped it the best I possibly could hoping to please my no tipper. I went to deliver and sneakily snuck a $5 bill right under her groceries. So that she would see it whenever she picks them up."
Article continues below advertisement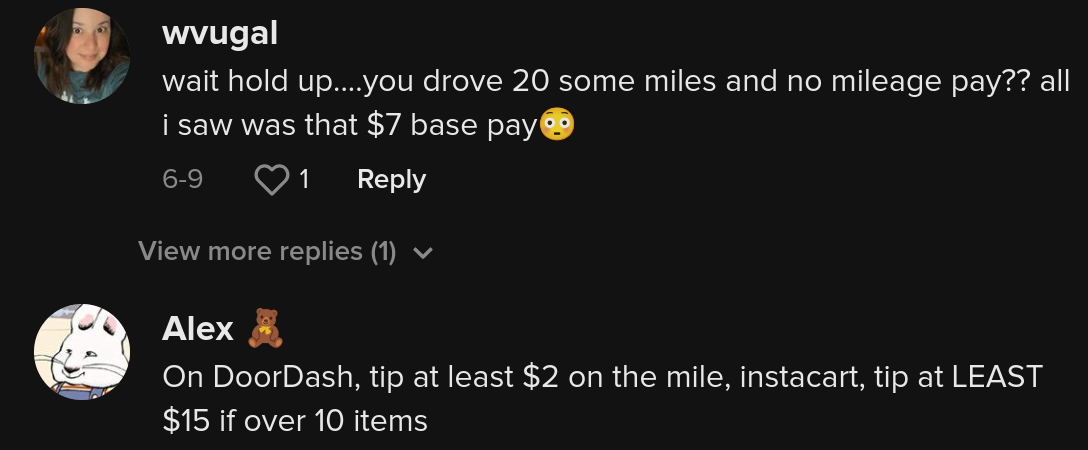 So what were the results of @aphidcart's experiment to see if the customer would either repay their tip in kindness or give them some extra money on top of that?
He was out an extra $5 on top of the tip he missed out on.
Article continues below advertisement
Yeah the customer didn't send him any gratuity. "No tip. Perfect service. So if you're wondering why..." he says before the video cuts out.
His video could be used as an anecdote-based argument against those who state that they never pre-tip on an order until they see the quality of service that they received, as he went above and beyond to make sure that he provided the best possible care imaginable.
Article continues below advertisement

Some commenters remarked that they would never complete an order unless there was a pre-tip involved, while another said that they once picked up a no-tip order from a customer and received a glowing review but no gratuity.
What are your thoughts on tipping delivery drivers? Should they not receive an extra bump on top of the amounts they're getting from the app? Or is that not your problem?