Woman Uses App to Order Starbucks in Store, Catches Baristas Mocking Her Name
TikToker Rich Black Woman blasted a North Carolina Starbucks for mocking the name she uses on the coffee chain's mobile app. Here's what went down.
Shoes may go out of style, and hairstyles often do as well, but two things that will always be in season are nerve and audacity. At least this was what one woman discovered during a not-so-pleasant day at Starbucks.
Article continues below advertisement
In June 2023, TikTok influencer @richblackwomantv shared how one of the coffee franchise's locations in Goldsboro, N.C., had her all kinds of messed up. The employees at the establishment quickly discovered that, sometimes, it's best to keep your opinions to yourself, especially when it comes to a person's birth name or chosen name.
Keep reading for the full story!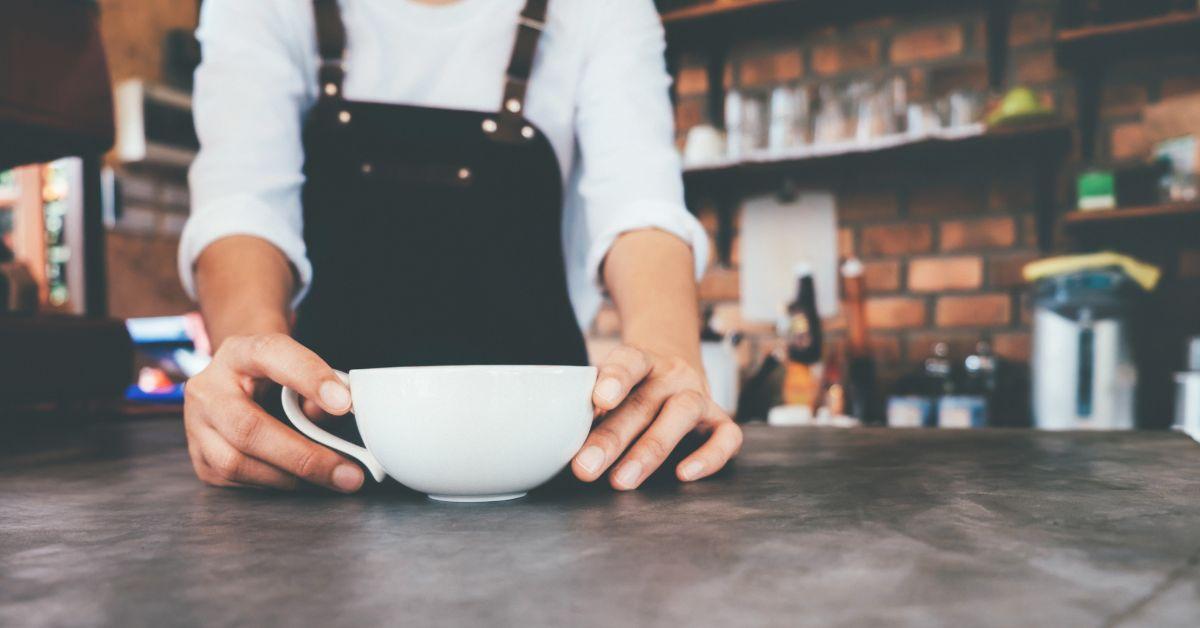 Article continues below advertisement
A woman says Starbucks employees were unknowingly "talking trash" about her name — right in front of her.
On June 16, 2023, Rich Black Woman posted a 2:43 "storytime" on TikTok detailing her recent trip to Starbucks. She opened the video by sharing that she not only goes by Rich Black Woman on the interwebs, but also uses the name offline.
Rich Black Woman explained she often signs off on the name when ordering Starbucks through its online app. On this particular day, she chose to sit in the Goldsboro location and get some work done on her laptop because her husband had already made her tea before she left.
While already sitting in the Starbucks, Rich Black Woman used the app to order her favorite chai latte, something she had done several times before. But she says that when the baristas processed her order, she could overhear them mercilessly mocking the name "Rich Black Woman" — without realizing that the customer was seated right in front of them. As the TikToker put it, they were "trying" her when they should've been "trying Jesus."
Article continues below advertisement
"They proceed to talk trash about me the entire time they are making my drink," Rich Black Woman said in her video.
Article continues below advertisement
The TikToker then shared some of the baristas' rude comments, including one employee who was offended because she couldn't call herself a "rich white woman" without someone side-eyeing her.
After the baristas had their fun, one of them finally called Rich Black Woman's order but only said the "Rich" part of her name out loud. When she stood up and corrected him, the staff froze in their tracks.
"I said, 'It's OK to say 'Black Woman,'" Rich Black Woman recalled. "And you should've seen them freeze. Everybody was frozen."
Article continues below advertisement
In addition to the remarks from one white barista, Rich Black Woman said the real "disgusting" piece of the messy pie was that another barista, who she perceived as a Black man, remained silent while the chatter from his co-workers occurred.
Fortunately, she didn't need much backup, as she gave the staff a good read stressing why they shouldn't mock anyone, let alone the person within a few feet of them.
Article continues below advertisement
"And I said to them, 'You never know who is ordering from the app right in the store,'" Rich Black Woman said, adding, "And everybody was silent for the next 90 minutes while I finished my work and drank my venti chai latte." Work!!
Following Rich Black Woman's video, the influencer and public speaker received tons of support from her TikTok community. Some fellow Starbucks baristas apologized on their colleagues' behalf.
Article continues below advertisement
But of course, the support was also accompanied by many "hot takes" from commenters who believed she asked for drama by listing the name she prefers to go by. However, Rich Black Woman's fans quickly shut down many of those naysayers.