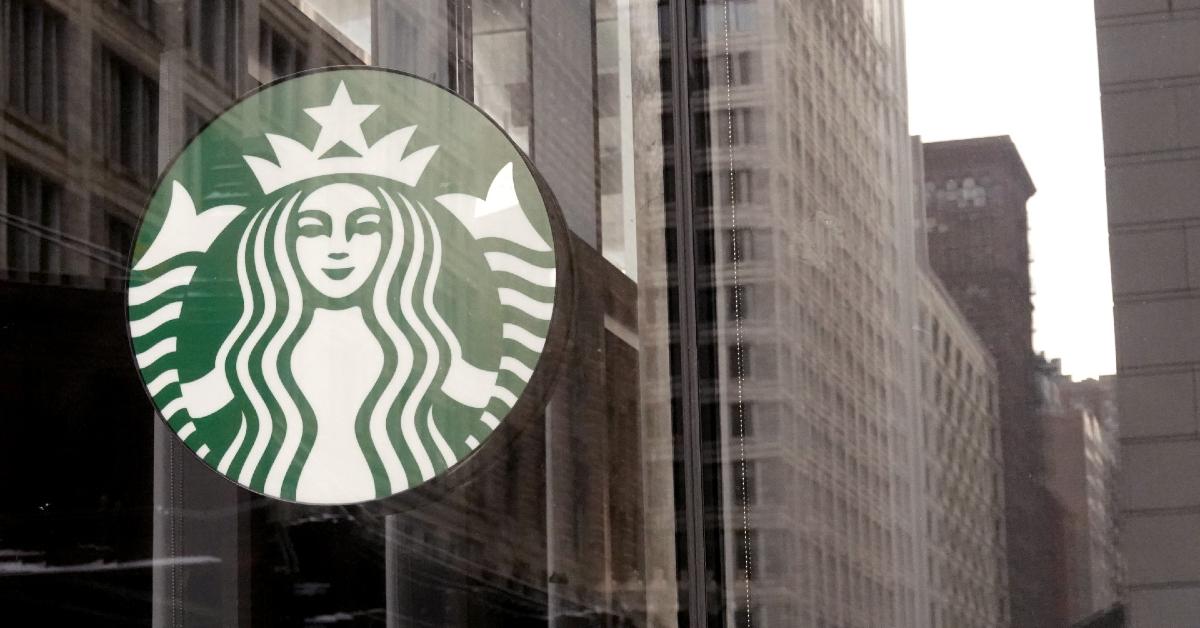 Starbucks Implemented a Tip Option and Customers Are Hating It
A Starbucks customer went viral after posting a trending TikTok about the chain's decision to add a tip option to its POS systems.
Many folks on social media have been expressing their discontent with being "forced" to tip at eateries, coffee shops, and in situations where gratuity wasn't otherwise considered mandatory.
When it came to the world of dining and food service, it was widely considered that you would tip servers and bartenders, because virtually all of their salaries depended on tips.
Article continues below advertisement
If you don't leave a decent tip in these scenarios, then you're making a seriously negative impact on the bottom lines of food service industry workers who, again, rely heavily on tips to make ends meet. However, if you're buying a cup of coffee, it's generally believed that tossing your change or maybe an extra buck into the tip jar is the extent of the gratuity one would give.
Even then, since coffee store employees make hourly wages and their paychecks aren't almost entirely decided by the amount of tips they get, it's not considered a major offense if folks don't give their barista a gratuity.
However, a growing number of coffee chains, especially businesses that use POS systems like Clover and Square, are offering the option for customers to put a tip on their cards. And it doesn't seem like folks are too happy about it.
Article continues below advertisement
TikToker @willowagainstwillows ended up going viral for her criticism of the practice. In a short clip, she posted a recording of her face looking blankly into the distance while the tune of "My Heart Will Go On" plays in the background.
Article continues below advertisement

She writes in a text overlay, "Today is a day i've been dreading for so long, today at Starbucks they handed a tablet out the window and asked if i wanted to leave a tip."
Article continues below advertisement

She added in a caption for the video: "Like you're already charging me $8 for a coffee but [you] cant' afford to pay your workers enough?! This why i always chose Starbies over [Dutch Brothers]."
Article continues below advertisement

Interestingly enough, it seems that there are even Starbucks baristas who aren't a fan of the new process, albeit it for different reasons. Since they're used to paying the old way, the new system adds a step to the transaction, which leads to confusion.
Article continues below advertisement

Her video ultimately sparked a debate in the comments, with many folks stating that baristas deserve tips because they work as hard as servers and put individual care into crafting peoples' beverages.
Article continues below advertisement

But others thought that the idea of tipping a barista or a coffee store worker was ludicrous and they couldn't get past the idea that it was never an expected practice before, yet now the notion is being "forced" on folks.
Some TikTok users also highlighted the high prices of "designer" coffee beverages from Starbucks as well.
Article continues below advertisement

According to Indeed, baristas at the popular Seattle-based coffee chain can expect to earn anywhere from $1.20 to $1.80 extra an hour from gratuities.
However, different locations might yield a higher or lower chance for baristas to secure gratuities, depending on the amount of traffic a store receives or if the clientele typically demonstrates a propensity for tipping.
Article continues below advertisement

What do you think? Should baristas and other coffee shop employees be tipped? Or is the amount of work that a server performs way more involved?