Dad Shares "Genius" Juice Box Hack to Trick Your Kids Into Taking Their Medicine
Parents on TikTok have shared how you can trick your children into taking their medicine by disguising it as their juice box.Here's how it works.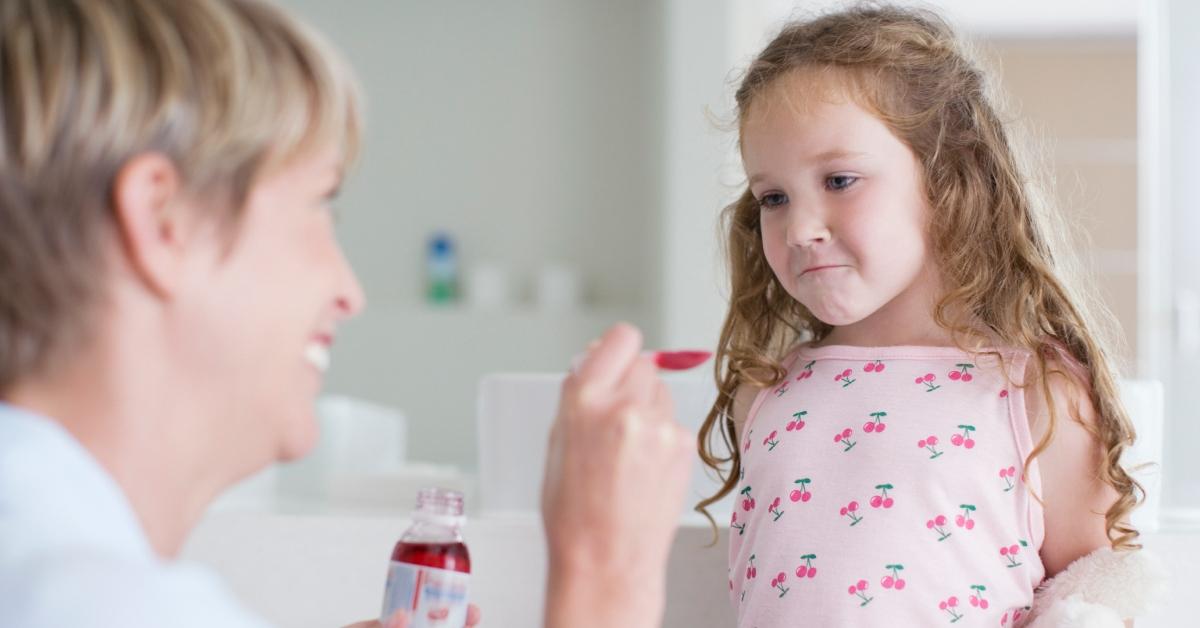 Parenting handbooks can only tell you so much. As for everything else, you're kind of on your own. Luckily for newbies, platforms like TikTok exists, where many seasoned, quick-thinking parents are kind enough to share the tips and tricks that have made raising their children more manageable.
Article continues below advertisement
Below, we discuss one popular parenting hack that has seen a success. If you have young ones who become difficult whenever you try to give them medicine, you'll want to write this one down. We'll also have to add this trick to our master list of lazy parenting hacks.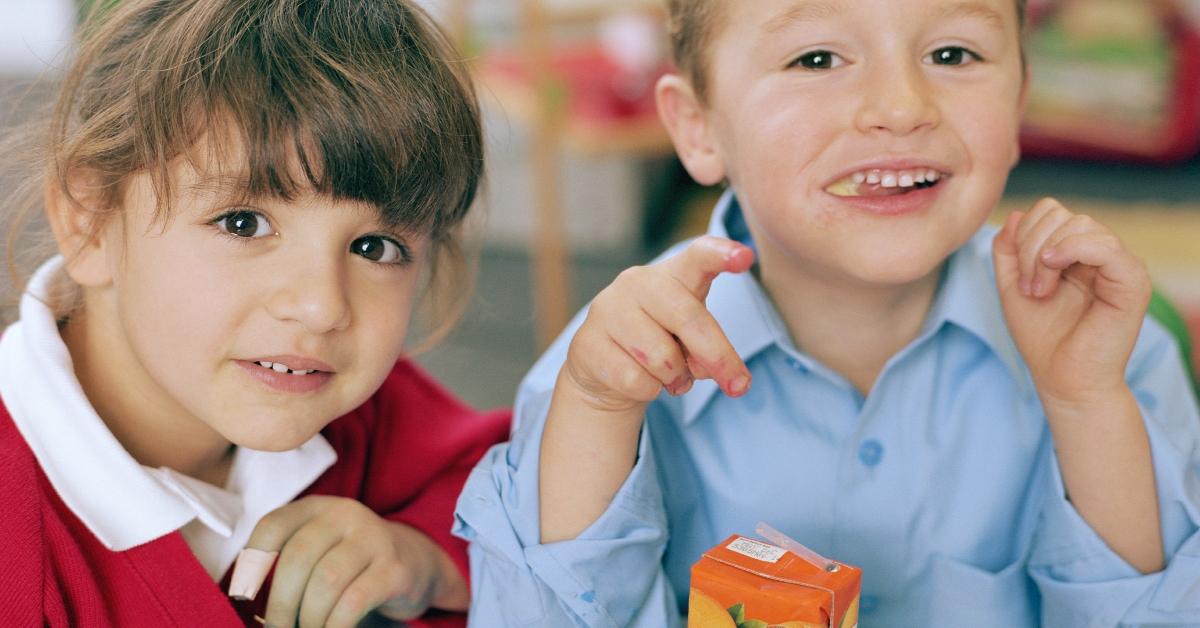 Article continues below advertisement
This genuis hack will get your kids to easily take their medicine.
To be honest, it's unclear who came up with this phenomenal idea first, but we just want to let this mastermind(s) know that we absolutely appreciate you. That said, this game-changing trick has saturated the platform as of late as more and more parents try it out for themselves.
Now, if you're lucky and have a child who downs their medicine like it's chocolate milk, then this might not be of interest to you. But if you're like most of us and have a child who thinks taking medicine is icky, then this is definitely worth trying out.
Article continues below advertisement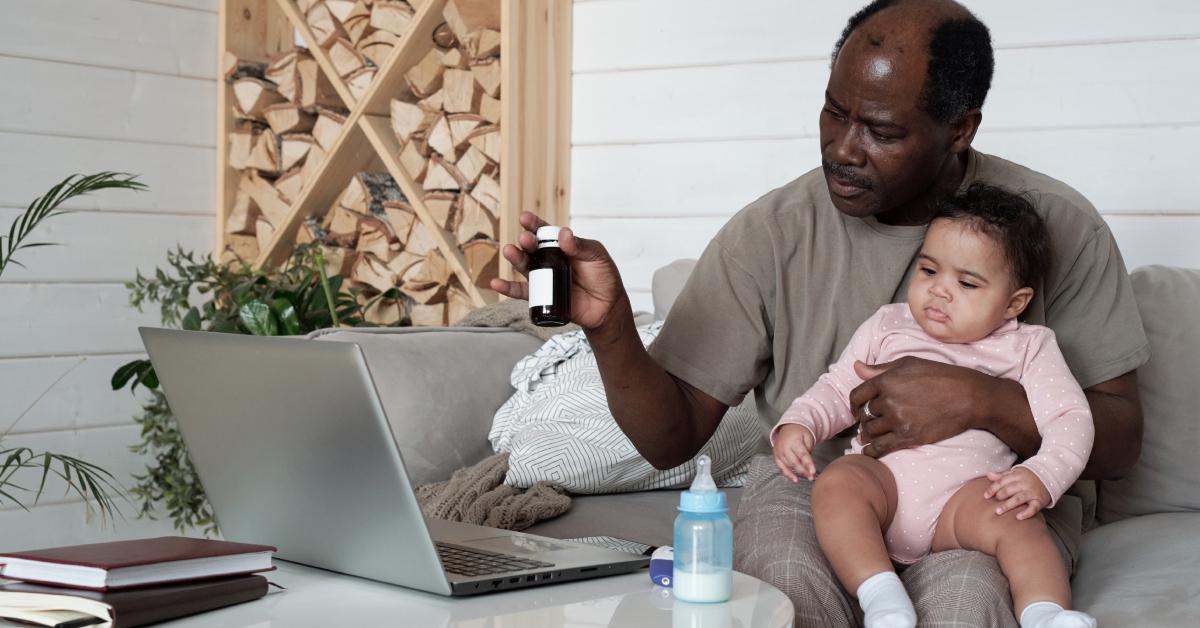 To perform this clever hack, take one of your child's used rectangular juice boxes and cut a hole in the back of it that is large enough to place a medicine cup. Depending on how secretive you want to be, you can leave one side uncut to create a flap or small door. Next, fill the cup up and place it into the juice box. From the front, it will look like a regular juice box to your child.
Article continues below advertisement
Now, hold the juice box up to your child's mouth and coax them into taking a sip without revealing the backside. Your child will most likely take a sip from their straw and not even notice that they're drinking medicine.
But if your kid doesn't fancy rectangular juice boxes, don't fret. There are many variations of this hack. For example, if your child drinks juice that comes out of a pouch like Capri Sun, you can also try the trick by poking the straw through the back of the pouch.
Article continues below advertisement
Now, hold the medicine cup underneath the straw. Also, make sure to puff the pouch up a little bit before letting your child take a sip.
Article continues below advertisement
Do be warned, though! This method may be a little risky. As you can see in the video below, the medicine cup is somewhat visible to the young boy.
Article continues below advertisement
Luckily, he doesn't seem to realize that he's not actually drinking Capri Sun — but other kids might be able to detect it immediately. As one person implied in the comments, this plan could easily backfire. "I tried this," one commenter said. "Now my kid hates Capri Sun now and has trust issues."

Article continues below advertisement
In terms of disguising other liquids as medicine, this mom also has a pretty solid routine. She appears to have mixed the medicine in with either a milk jug or drinkable yogurt. Then she handed it to her son.
As @momlikeaboss_ notes in her video, always ask your child's pediatrician before trying anything like this. Unlike the other methods where the medicine was just disguised in another packaging, this approach involves mixing medicine with other substances that could have an interaction.