Instagram Influencer Cries About Having to Work 9-5 After Her Account's Deleted
Instagram blogger Jessy Taylor worked to nab 113,000 followers on her account, but after her profile was deleted, she was a mess.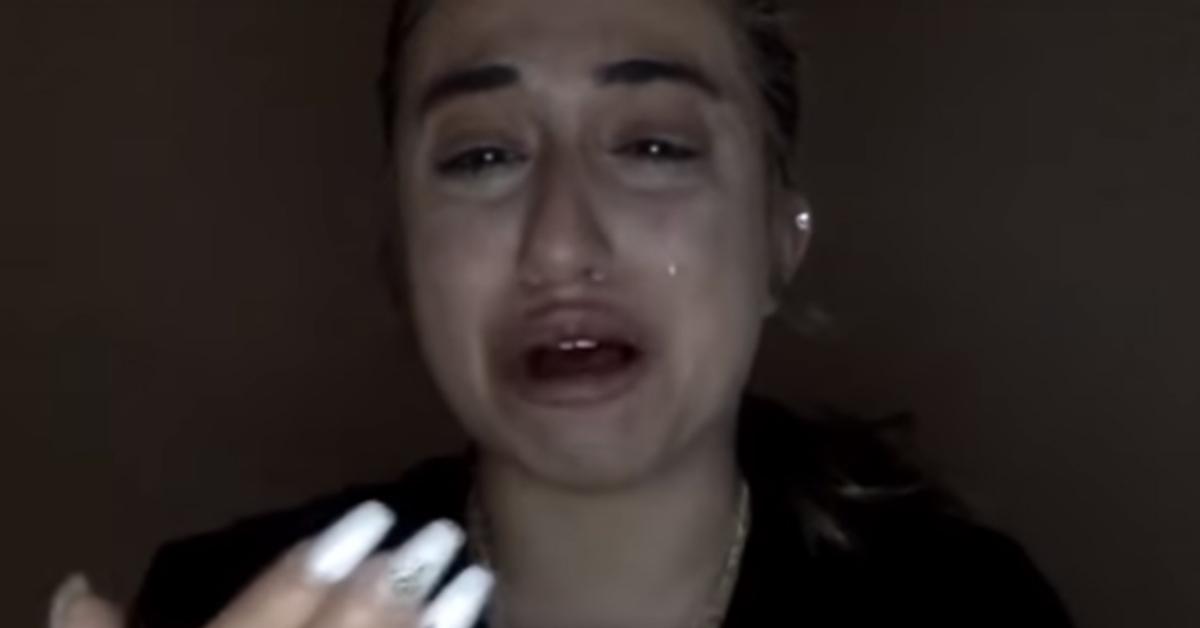 A distraught influencer poured her heart out in a YouTube video after her Instagram account with 113,000 followers was deleted. While it's difficult to fault anyone for being upset about losing such a viable income stream, it's the way she expressed her devastation that is getting many people ticked off.
Article continues below advertisement
Scrolling through your Instagram feed, you've probably felt a little self-conscious every once in a while. It's filled with people who can do yoga better than you. People are always starting screenplays on $2,000 MacBooks in fancy coffee shops. Their workouts are better than yours and their skincare routine is 100 percent on point and they always manage to find the best lighting and have way fuller hair than you ever will.
For many influencers, their "jobs" are better than yours, too.
We've all seen those travel Instagram accounts where people are amassing hundreds, if not thousands of followers every week by simply chronicling their glamorous vacations. After they start hitting big numbers, that's when the monetization happens. They get free clothes, free lodging at hotels, and free meals at restaurants simply by posting about their experiences. Then there are the sponsored posts they get paid directly for.
However, Instagram, like many social media platforms, can be a fickle beast.
Article continues below advertisement
Taylor learned that the hard way after her account was deleted. It's unclear why it was taken down in the first place, but after digging through the comments section on this post (on her new account), it seems her account was reported for saying some offensive and possibly racist things.
Article continues below advertisement
Losing her audience means no more money for Taylor, a harsh reality she lamented in a desperate YouTube video where she begged people to not report her account. The problem is she came off as "an entitled brat" to many and people found it hard to sympathize with her as she low-key dissed anyone who has to work a 9-5 job.
She also went on to say she was "nothing without [her] following."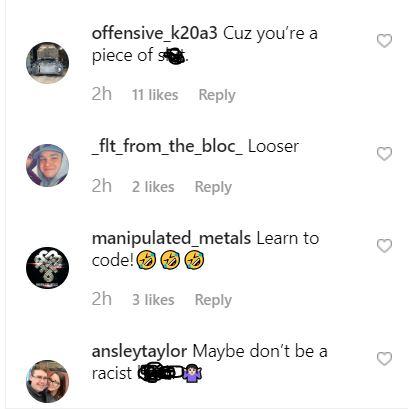 Article continues below advertisement
"I'm trying to get it back, I'm calling everybody I can and I don't know why it's not working out for me. I'm nothing without my following, I am nothing without my following. And when people try to hate on me or report me I'm literally trying to be a f--king better person."
While the line about her following seems like something that was lifted directly out of an episode of Black Mirror, Taylor was just coming off as pathetic in her earnest begging. But what really rubbed people the wrong way was when she started talking about the "90-percenters" and how she didn't move to Los Angeles because she wanted to work a job she hated. The trouble is, by her own admission, she doesn't have anything to offer.
Article continues below advertisement
"I want to say to everybody that's reporting me — think twice, because you're ruining my life, because I make all of my money online, all of it, and I don't want to lose that. I know people like to see me be down and be like them and the ninety percenters — the people who work 9 to5 — that is not me. I am in L.A. to not be like that. I've worked so f--king hard to get to where I'm at and for that to get taken from me is the worst feeling in the world."
Article continues below advertisement
I think a lot of people would argue that the "worst feeling in the world" isn't losing an income stream of "easy money." I think cancer's pretty bad. Or living in a country where you have zero opportunities for a better life no matter what you do. But what do I know?
As for her jobs before she became an Instagram star? Well, they're not exactly resume builders.
"I used to work at fucking McDonalds before I did YouTube, Instagram, before I had 100,000 followers, before I had everything in my life I was a f--king loser. What some of you guys have to realize is I have no skills, I'm twenty-f--king-thousand dollars in debt from college so I can't even go to college if I wanted to."
She also admitted to prostituting herself for money and "doesn't want to go back to that life."
Article continues below advertisement
I guess the only two options a person has for employment these days are posting photos on Instagram or selling your body.
Taylor went on to clarify that there's nothing wrong with working at McDonald's, but that she's just not interested in that life. I don't think many other people are interested in it, either.
"I'm not saying there's anything wrong with working at McDonald's because I worked there but I don't want to go back to that life. I have no job qualifications, I could never work a normal job."
Article continues below advertisement
The comments didn't end on her Instagram page either. People responded to the YouTube post with some very strong opinions about her little rant.
Article continues below advertisement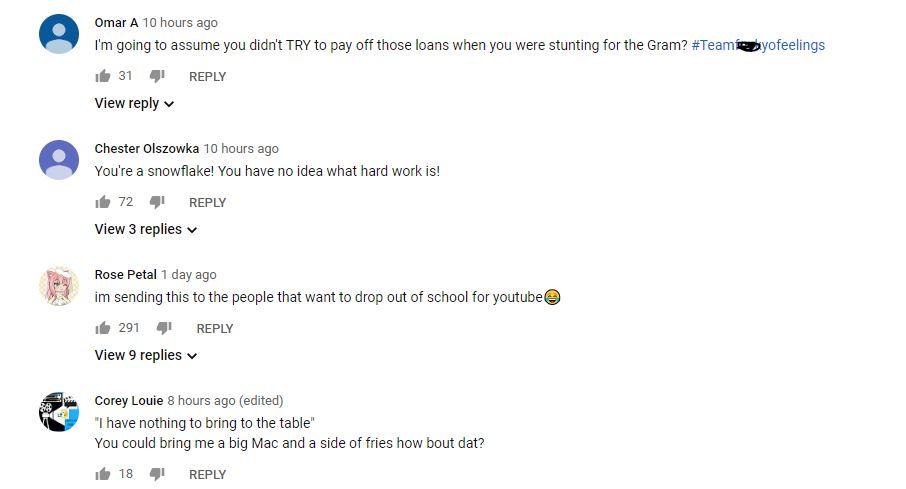 Article continues below advertisement
Jessy probably shouldn't worry about not making money on Instagram anymore. Her 113,000 followers are slowly coming back on her new account. She has 8,422 followers currently and earned over 300 in the time it took me to write this article, so I think she's going to be just fine and back to her online-monetization ways.
And who knows? Maybe this tearful video below is what kept her account alive.
No such thing as bad publicity, right?