Is Cat Deeley Pregnant? Here's Why Fans Think the 'SYTYCD' Host Is Expecting
Cat Deeley is the TV presenter many people know from 'So You Think You Can Dance.' Is she pregnant right now –– and how many kids does she have?
Anyone who's seen an episode of SMTV Live or So You Think You Can Dance probably recognizes Cat Deeley. The British TV presenter and actress has been active in the entertainment industry since 1998.
Article continues below advertisement
Cat is also a mother and family woman. Is she currently pregnant? How many kids does she already have? Here's what to know.
Article continues below advertisement
Is Cat Deeley pregnant right now?
Cat hasn't made any recent statements or dropped any announcements about a pregnancy. The main reason people might have questions about whether or not she's pregnant at the moment is that she posted a photo with a baby bump on May 14, 2022.
It just so happens that the picture is a throwback image. In the shot, Cat is seen lounging on the beach in a yellow two-piece bikini. She's smiling toward the horizon with a pair of sunglasses on — and a very visible baby bump front and center.
She added the caption, "Hard to believe this time four years ago… Just before my beautiful baby boy was born. The most deliciously loving, funny, reprobate you could ever meet. James is 4, the baby is a boy."
Plenty of people responded in her comments section wishing her son a happy birthday. Ever since Cat posted that particular picture, she hasn't posted any other content that includes a visible baby bump.
Article continues below advertisement
How many kids does Cat Deeley have?
Per Hello!, Cat has two sons with her husband, comedian Patrick Kielty. They welcomed Milo in 2016, followed by James in 2018. If you're curious to know what Cat's children look like, you'll be out of luck while taking a scroll through her Instagram. She prefers to keep the faces of her kids under wraps for the most part. She's one of many celebs who like to keep their family private.
Article continues below advertisement
In one photo she posted on July 12, 2022, she is sitting on a beach towel with one of her boys in her lap. Instead of a face reveal of her child, her arm is stretched out in a way to hide his eyes, mouth, and nose. In another picture posted on Aug. 30, 2021, two young boys are spotted walking ahead of her. Since both of their backs are turned, the only thing her Instagram fans will be able to see is the back of their heads.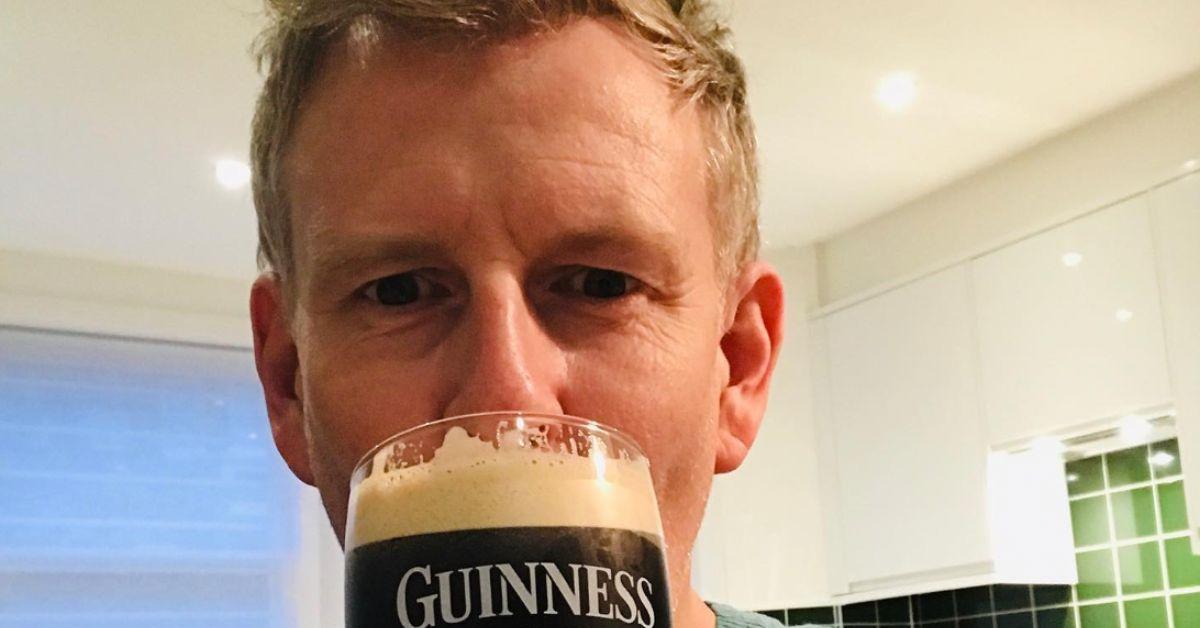 Article continues below advertisement
How long has Cat Deeley been married to Patrick Kielty?
Cat has been married to Patrick since 2012. According to Belfast Telegraph, she knew she was ready to get married before she even crossed paths with Patrick for the first time.
When asked about her wedding gown of choice for the momentous occasion, she said, "Mine is in the cupboard somewhere, but I actually got my dress before. It wasn't because I was feeling lucky, I promise. It was a couture dress from Alexander McQueen. It was so beautiful that I just couldn't not buy it. I hadn't even met Paddy at that stage." Paddy, of course, is the affectionate nickname she has for her husband.