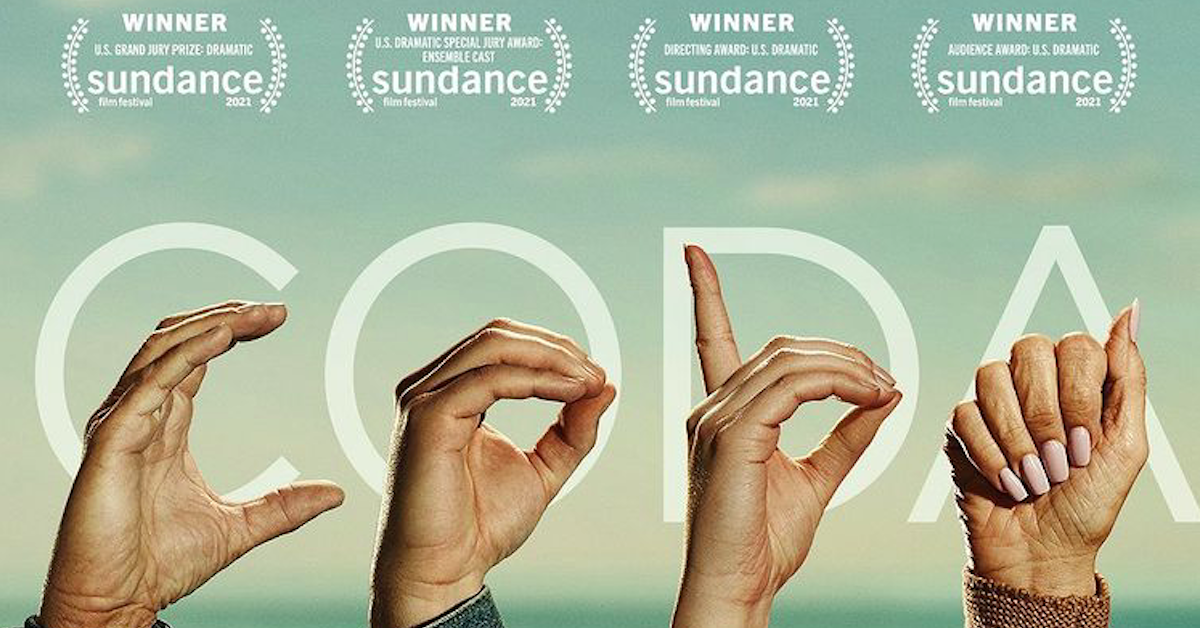 Is 'CODA' Based on a Real-Life Family? It's Actually a Remake
Apple TV Plus's CODA is a heartfelt drama about Ruby, a high school senior who is the only hearing person in her family. As a CODA (Child of Deaf Adults), Ruby is responsible for a lot at a young age. On top of her regular high school work, she also helps the family on their fishing boat and interprets for her parents and brother.
Article continues below advertisement
But after discovering she has a gift for singing, Ruby has to make a hard decision in the final months of high school: move away from home to pursue her passion for music or give up her personal dreams in order to continue to be a dutiful daughter to her family.
The film will have you reaching for tissues, to be sure. But is CODA based on a true story?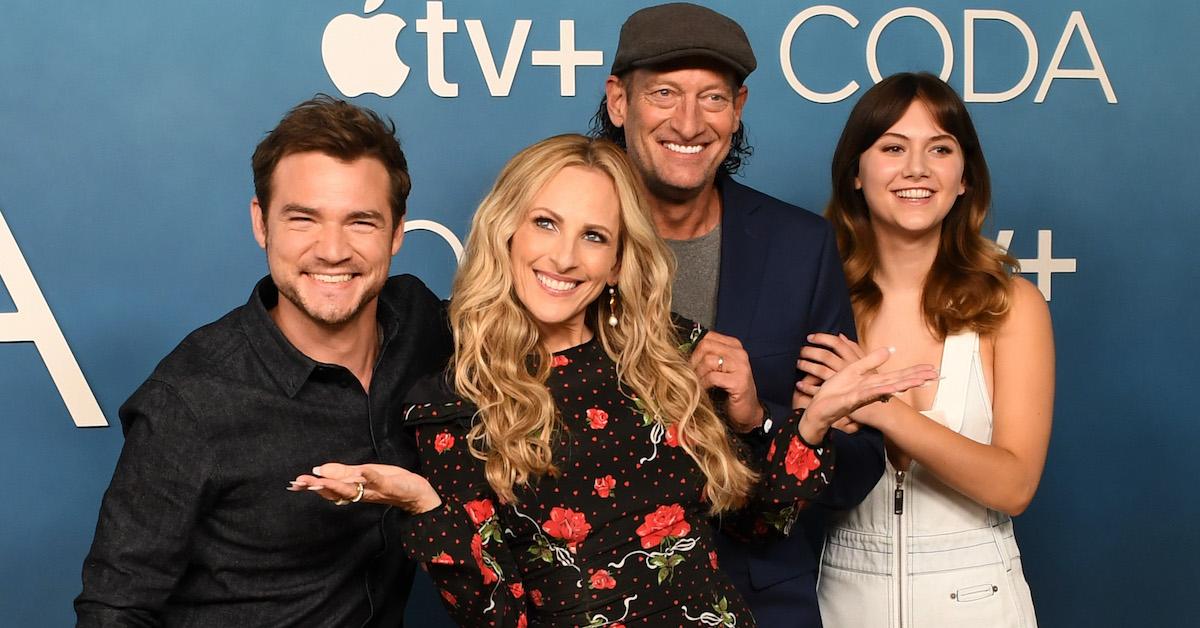 Article continues below advertisement
Is 'CODA' based on a true story?
No, CODA is not based on a true story. It's actually a remake of the 2014 French film La Famille Bélier, which also follows a young hearing woman with a deaf family who discovers her gift for singing and tries to find her place in the world. And before you ask, La Famille Bélier isn't based on a true story, either.
The original French movie was rewritten by CODA's director, Siân Heder, who hoped the film could tell a universal story and normalize deaf families. Rewriting the film was probably a wise move, considering the fact that the original French movie received criticism from the deaf community when it premiered.
Article continues below advertisement
France's deaf community was quick to point out that the deaf parents in La Famille Bélier were played by two well-known hearing actors and that as a result, their use of sign language was not up to muster. Or, as French actress Emmanuelle Laborit said to The Independent, "The actors sign like pigs." Critics also complained that the movie's main source of amusement was the cast of deaf characters.
Article continues below advertisement
CODA is making an effort to avoid La Famille Bélier's pitfalls. First, all the deaf characters are played by deaf actors, with Ruby's mom portrayed by Academy Award winner Marlee Matlin. The movie also doesn't take any comical shots at the expense of deaf people.
And despite not being based on one specific real-life story, CODA takes inspiration from a number of real-life events and experiences. One of the film's producers, Jack Jason, who's also Marlee Matlin's long-time interpreter and business partner, is a CODA himself. He describes his childhood as being "an electrical wire."
Article continues below advertisement
As the only hearing person in his family, Jack had to constantly channel information between the hearing world and his deaf parents, and growing up, he felt like he didn't know who he was outside of that role — a conflict that is central to the anticipated Apple film.
CODA releases in theaters and on Apple TV Plus for streaming on August 13, 2021.