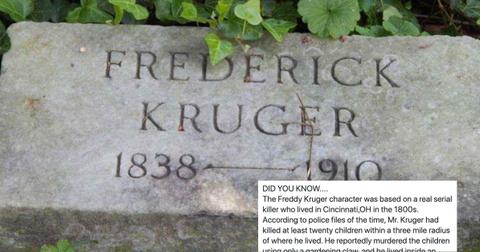 Is Freddy Krueger Based on a Real-Life Serial Killer From the 1800s?
By Abi Travis

Updated
If you're a fan of scary movies, then you've definitely heard of Freddy Krueger. He's the vengeful villain of Wes Craven's A Nightmare on Elm Street who kills people in their dreams. The idea of being killed in your dreams is a concept that has haunted people ever since the first movie in the franchise came out in 1984 — and it is just as scary today as it was back then.
In fact, the only thing that would make it even scarier is the idea that Freddy Krueger is based on a true story. That's exactly what some people have been saying online, and there's actually a bit of truth to it! Here's what you need to know (though you probably shouldn't read this right before bedtime).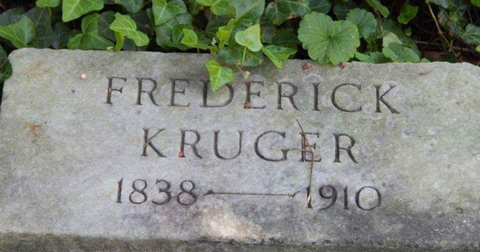 Is the character of Freddy Krueger based on a true story?
Even though A Nightmare on Elm Street is nearly 40 years old, the idea that Freddy Krueger is based on a real person spreads around the internet with some frequency — especially around Halloween time. One of the most popular memes is the one pictured above, which apparently shows the gravestone of a Frederick Kruger. The last name isn't spelled the same as the movie villain, but you could chalk that up to artistic license, right?
Anyway, the viral post says that Freddy Krueger (the movie villain) was based on an actual serial killer who lived in Cincinnati, Ohio in the 1800s named Frederick Kruger. The "real-life" Freddy killed children using a gardening claw and lived in an abandoned factory until he was caught, imprisoned in a psychiatric hospital, and eventually died in his sleep. It's a compelling tale — and it's totally false.
In fact, you may also come across memes that share that exact same story and end with a line saying something like, "Actually I just found this picture and made everything else up." Very clever, right? As far we know, there was no actual serial killer named Freddy Krueger. And yet, there is still some truth to the story featured in A Nightmare on Elm Street.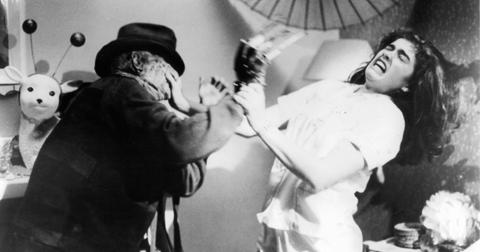 'A Nightmare on Elm Street' was inspired by a true story.
Wes Craven revealed that the central theme of A Nightmare on Elm Street — the idea of being killed in your dreams — was directly inspired by a true story. "I'd read an article in the L.A. Times about a family who had escaped the Killing Fields in Cambodia and managed to get to the U.S.," he said.
"Things were fine, and then suddenly the young son was having very disturbing nightmares. He told his parents he was afraid that if he slept, the thing chasing him would get him, so he tried to stay awake for days at a time. When he finally fell asleep, his parents thought this crisis was over. Then they heard screams in the middle of the night."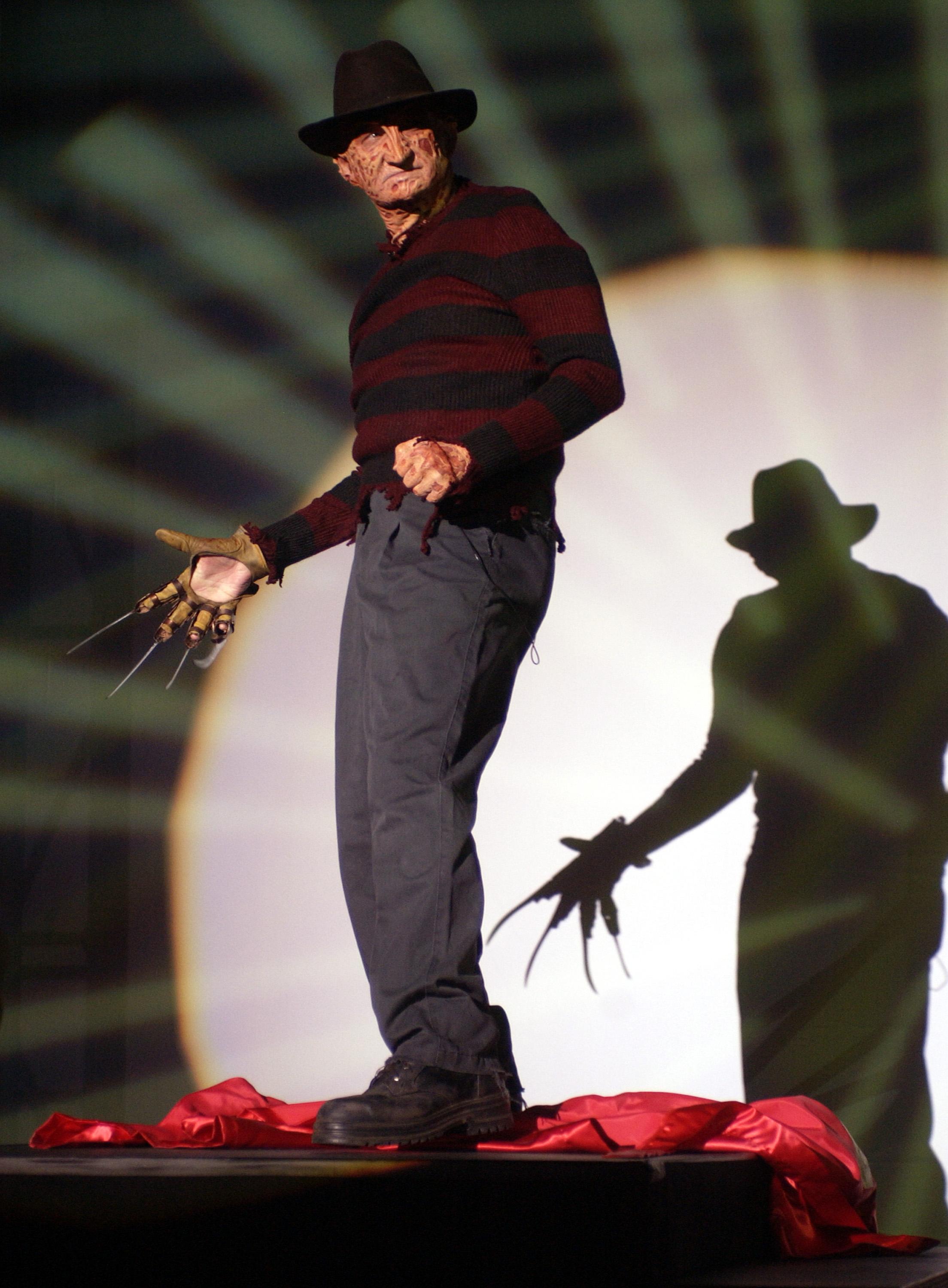 "By the time they got to him, he was dead. He died in the middle of a nightmare. Here was a youngster having a vision of a horror that everyone older was denying. That became the central line of Nightmare on Elm Street." (Anyone else suddenly get goosebumps?)
On top of that, Wes also said that he got the name for his nightmare villain from his real-life childhood bully, who was also named Freddy Krueger. Imagine being that Freddy Krueger after people saw the film!
Ultimately, A Nightmare on Elm Street is the perfect mix of fact and fiction. That's part of why it works so well and still manages to terrify audiences decades after its initial release. Now, if you don't mind us, we're going to go watch some funny cat videos or something.