Mike Love Supports Trump but Does Honorary Beach Boys Member John Stamos?
Following Mike Love's decision to play at a Trump rally, fans of the Beach Boys are wondering whether honorary member John Stamos also supports Trump.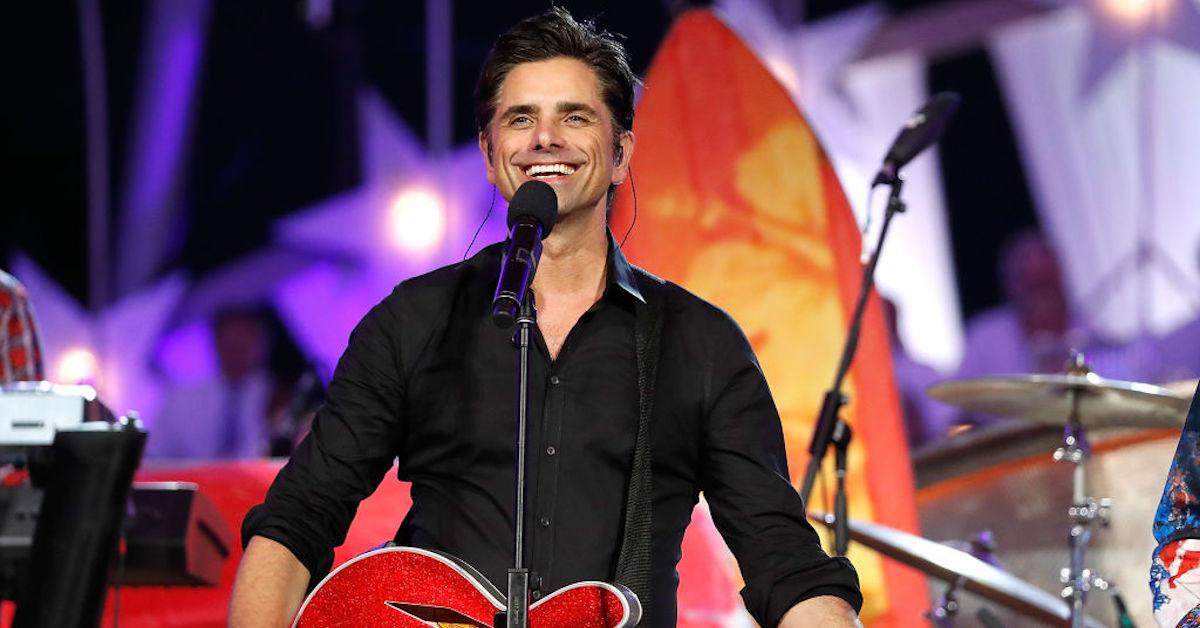 Good vibrations seem to be a thing of the past for the Beach Boys, whose members most recently got into something of a public spat after Mike Love decided to perform at a fundraiser for Donald Trump on Sunday, Oct. 18 in Newport Beach, Calif. using the band's name, despite the other members' lack of support and involvement.
Article continues below advertisement
"We have absolutely nothing to do with the Trump benefit today in Newport Beach," original members Brian Wilson and Al Jardine said via a spokesperson. "We didn't even know about it and were very surprised to read about it in the Los Angeles Times."
The rift between band co-founders who support Trump and those who don't seems to be growing. But how about John Stamos, who often plays with the Beach Boys and is set to perform with some of the band later this month? Is John Stamos a Trump supporter? The actor may have just cleared up a few rumors.
Article continues below advertisement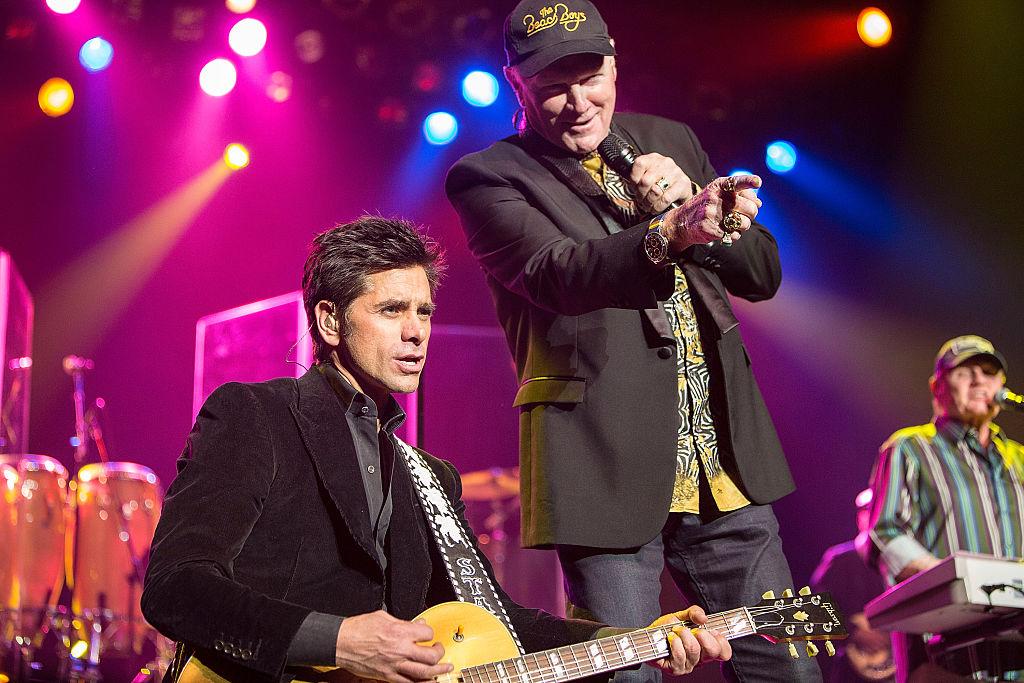 Is John Stamos a Trump supporter?
Honorary Beach Boy member John Stamos has been performing with the Beach Boys since at least his Full House days, when he, as Uncle Jesse, jammed out to "Forever."
In 2000, the actor produced The Beach Boys: An American Family, a dramatization of the band's story that became a two-part TV miniseries on ABC. And most recently, John played the drums and did the video for a COVID-19 track that Mike Love has composed, called "This Too Shall Pass."
Article continues below advertisement
Now, John is set to accompany the Beach Boys for a three-day Concerts in Your Car drive-in, a live event taking place on the evenings of Oct. 23, 24, and 25 that Mike Love can't wait for.
And while Mike Love — who holds a license to perform under the Beach Boys' name but is the only original member in the current lineup — is a Trump supporter, John Stamos has been conspicuously quiet about who he supports for the 2020 presidential race.
"I don't have anything negative to say about the President of the USA," Mike said in 2017. "I understand there are so many factions and fractious things going ... But Donald Trump has never been anything but kind to us."
Mike also performed at Trump's presidential inauguration in 2016 as well as at other events supporting the Republican, performances that Brian and Al have strongly distanced themselves from.
Article continues below advertisement
For his part, John Stamos hasn't been as vocal as the other members of the Beach Boys in publicly condemning or supporting Mike's decision to play for Trump and his rallies. "My dad always said, 'Don't talk politics or religion,'" the television star recently tweeted.
Article continues below advertisement
According to CBS News, the father of one contributed to the presidential campaign of South Bend Mayor Pete Buttigieg, which received funds from several other Hollywood stars like Ellen DeGeneres, George Takei, Barbra Streisand, and Jennifer Aniston.
John Stamos seems to be supporting Democrats this election season.
On Oct. 19, Ron Howard announced that the Happy Days cast will be reuniting, with a goal to raise money for the Democratic Party of Wisconsin, as Wisconsin is a swing state. "The most important election of our lifetimes is right around the corner and Wisconsin is a must-win swing state. So, I'm thrilled to announce a #HappyDaysReunion to support @WisDems on Oct 25," he tweeted. "Chip in any amount to attend."
Article continues below advertisement
Aside from Ron, other cast members who will be in attendance include Don Most, Henry Winkler, Anson Williams, and Marion Ross. But one name was left conspicuously off the list: Scott Baio, who has been outspoken in his support of President Trump and who has already publicly condemned the Happy Days reunion.
With Chachi's role being open for the reunion, John Stamos offered himself as a replacement. "Can I play Chachi?" he tweeted back to Ron. Considering that John is volunteering to take part in a Democratic fundraiser, it would seem that he's let his fans know which side he leans towards this election season.