If You Rewatch 'Full House,' There Are Incredible Cameos Everywhere You Look
'Full House' had some incredible celebrity cameos throughout its 8-season run. Here are 7 of our favorite guest stars, from Little Richard to Vanna White.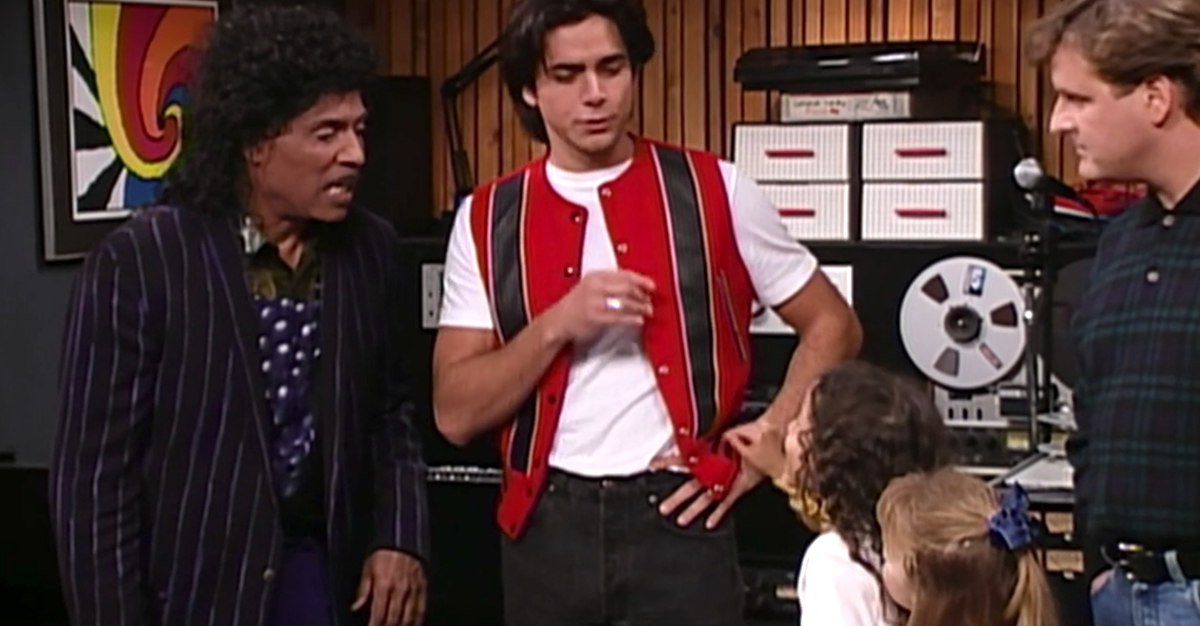 Thanks to Danny Tanner's talk show host gig, Uncle Jesse's success with his band The Rippers, and Uncle Joey's comedy career, Full House had a ton of opportunities for celebrity cameos over the years. Whether playing themselves or guest-starring as fictional characters, some of the greats in music, TV, and film appeared on the show.
Article continues below advertisement
Here are some of our favorite celebrity guest stars in the show's history, some of which you may not remember, while others are too memorable to forget.
The Beach Boys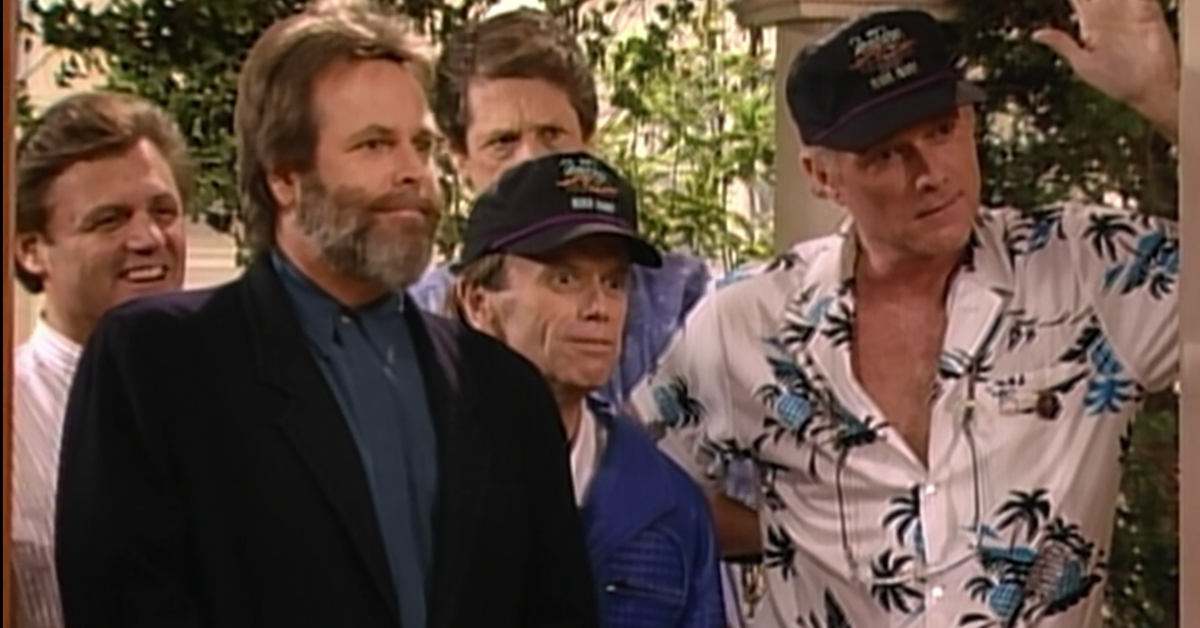 Jesse Katsopolis' love for The Beach Boys may not be as pronounced as his obsession with Elvis, but he was definitely a fan, and even recorded a cover of their song "Forever" with original band members Mike Love and Bruce Johnston in S5E25, "Captain Video (Part 1)." Members of The Beach Boys actually appeared three times over the series' run, and they were likely an easy get since John Stamos occasionally played percussion with the band in concert.
Article continues below advertisement
The Beach Boys appeared as a group in S2E6, "Beach Boy Bingo" (in which the family gets to perform with the band); S3E24 "Our Very First Telethon" (In which they perform. Mike Love appeared on his own in S3E24, "Our Very First Telethon" and performed "Be True to Your School" with Jesse and the Rippers.
Article continues below advertisement
Little Richard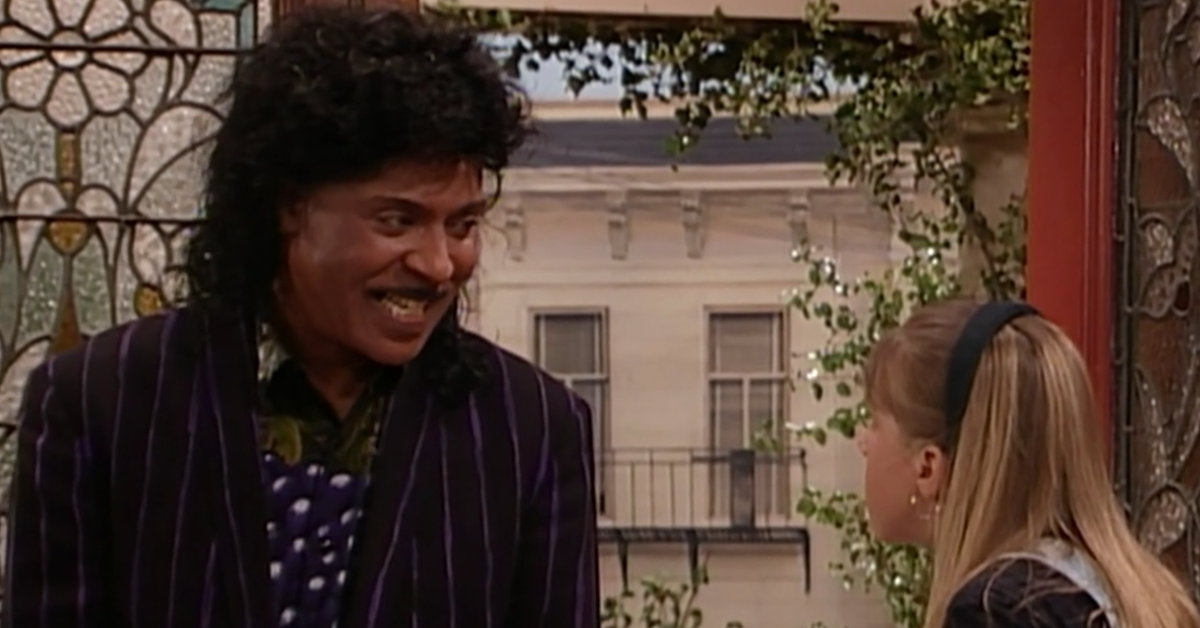 Speaking of legendary musicians! The late Little Richard appeared as himself in S7E23, "Too Little Richard Too Late." In that episode, Jesse scored tickets to take everyone to see the "Tutti Frutti" singer, but Nicky and Alex ended up cutting them up for an art project. Thankfully, Little Richard just so happened to be uncle to Michelle's friend, Denise (played by a young Jurnee Smollett Bell), and better than a big blow-out concert, Jesse managed to get the icon to play at The Smash Club.
Article continues below advertisement
Kirk Cameron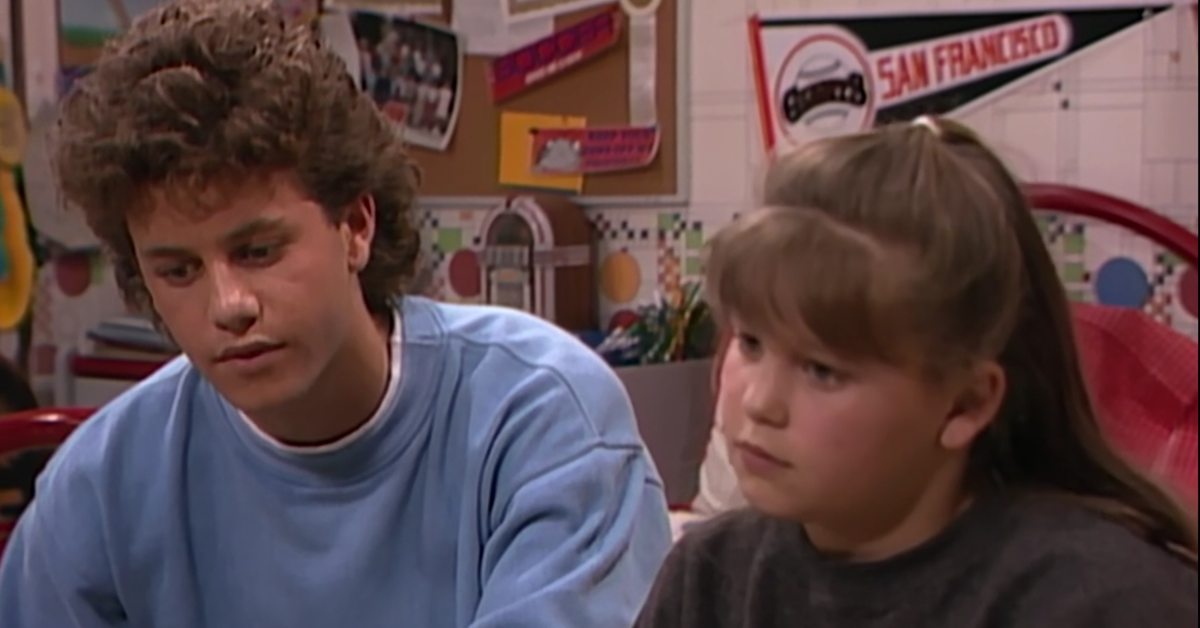 In the first season, Kirk Cameron appeared on the show to play DJ, Stephanie, and Michelle's cousin, Steve. In real life, of course, the Growing Pains star is Candace Cameron's brother, so there was definitely a family resemblance! Incidentally, Kirk ended up meeting his future wife while visiting his sister on set — at the time Chelsea Noble played Uncle Jesse's girlfriend, Samantha.
Article continues below advertisement
Frankie Avalon and Annette Funicello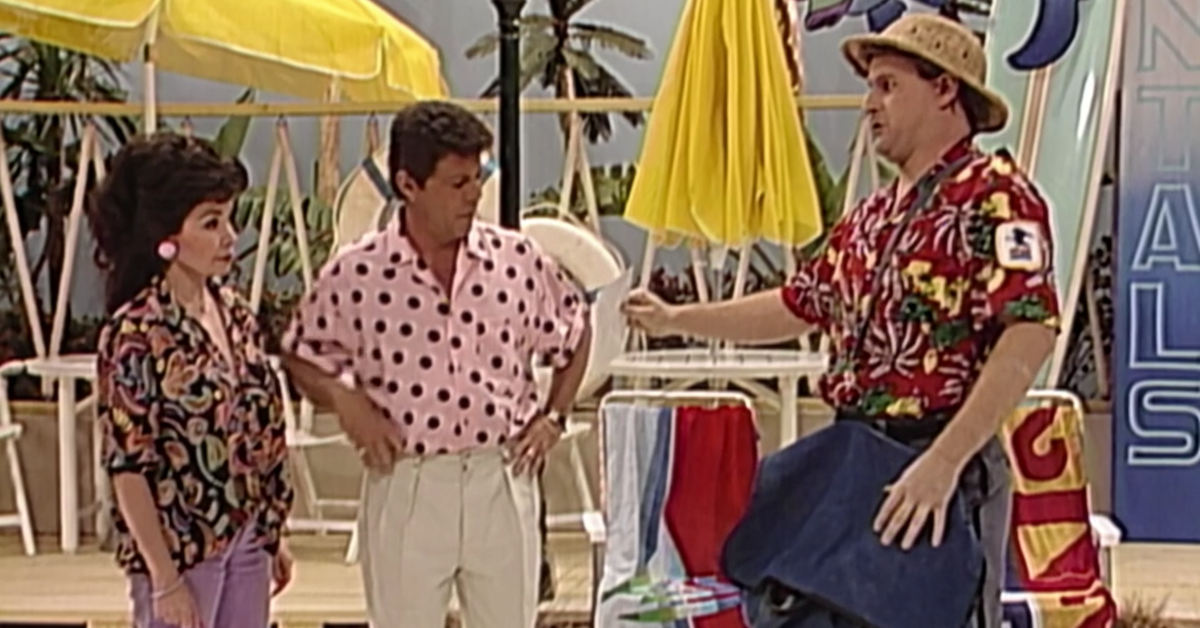 The OG Mouseketeers and stars of Beach Blanket Bingo and Bikini Beach play themselves in S4E23 "Joey Goes to Hollywood," in which Joey lands a part in a pilot starring the former teen idols called Surf's Up. Eventually the show is turned into a cartoon voiced by Joey, Frankie, and Annette.
Article continues below advertisement
Vanna White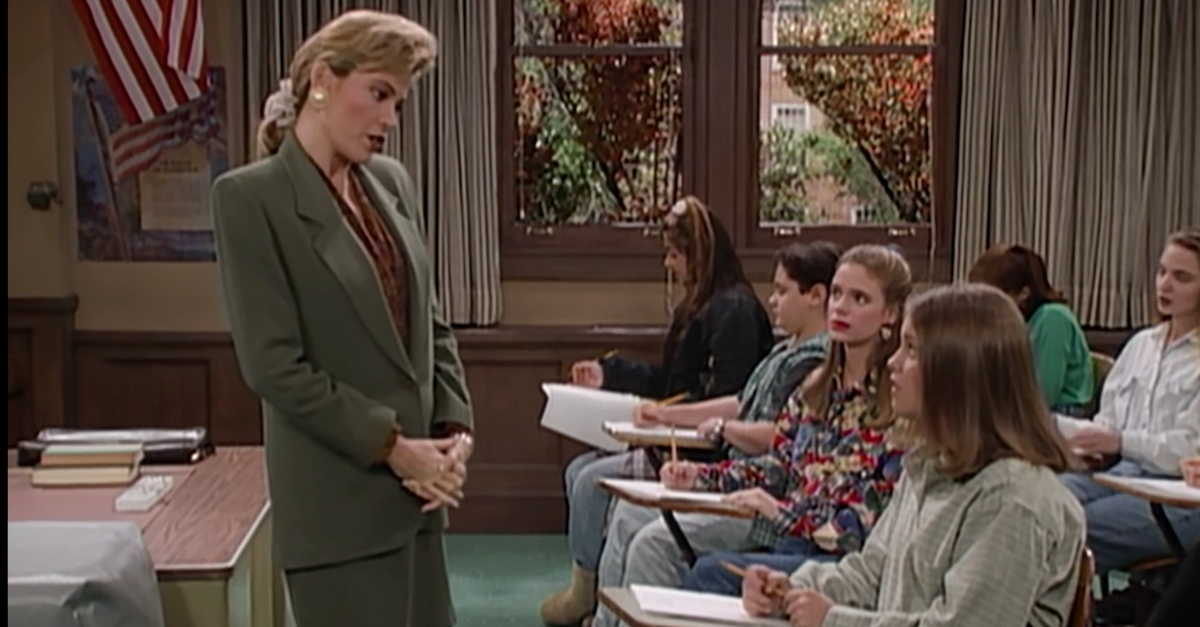 The Wheel of Fortune co-host gets double duty in S7E15, "The Test" as both herself in a nightmare sequence and as DJ's SAT test proctor, Mrs. Moffatt, who bears a striking resemblance to the famous letter-turner. Thankfully, DJ's nightmare isn't coming true, though she worries for a moment when Mrs. Moffatt jokingly says she needs a No. 4 pencil for the test, just like the mean proctor from her dream said in seriousness!
Article continues below advertisement
Doris Roberts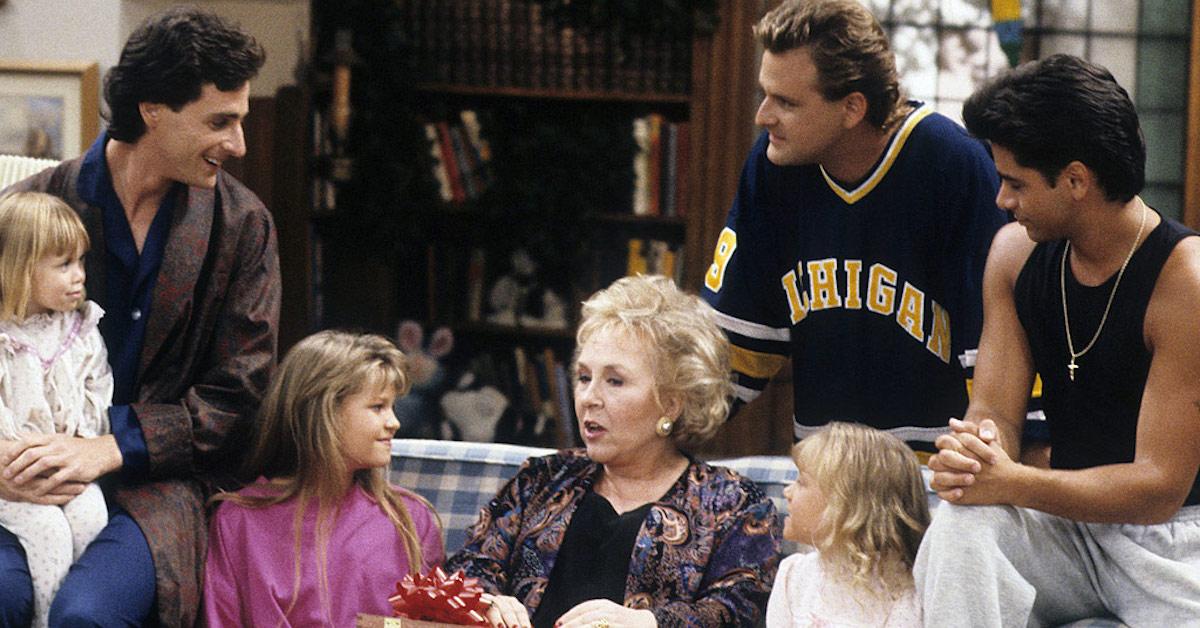 The late Doris Roberts was a comedy legend, and years before she played Raymond's mother Marie on Everybody Loves Raymond, she played Danny's mom, Claire, on Full House. "Granny Tanny" shows up in S5E3, with a case of empty-nester syndrome, and is responsible for getting Michelle the iconic pencil bed to replace her crib.
Article continues below advertisement
Kareem Abdul-Jabbar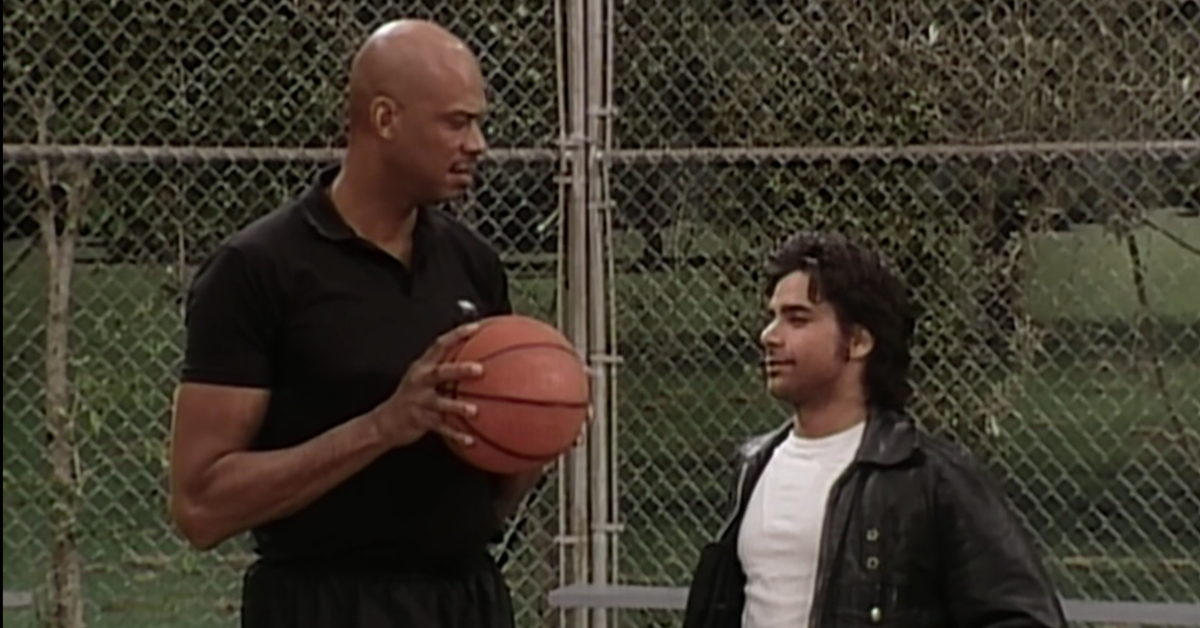 Kareem is probably one of the best when it comes to playing himself on TV and in movies, which is probably why he does it so often. The basketball and broadcasting legend appeared in S7E16, "Air Jesse" as the referee in a charity basketball game where Uncle Jesse shoots hoops despite not being much of an athlete.