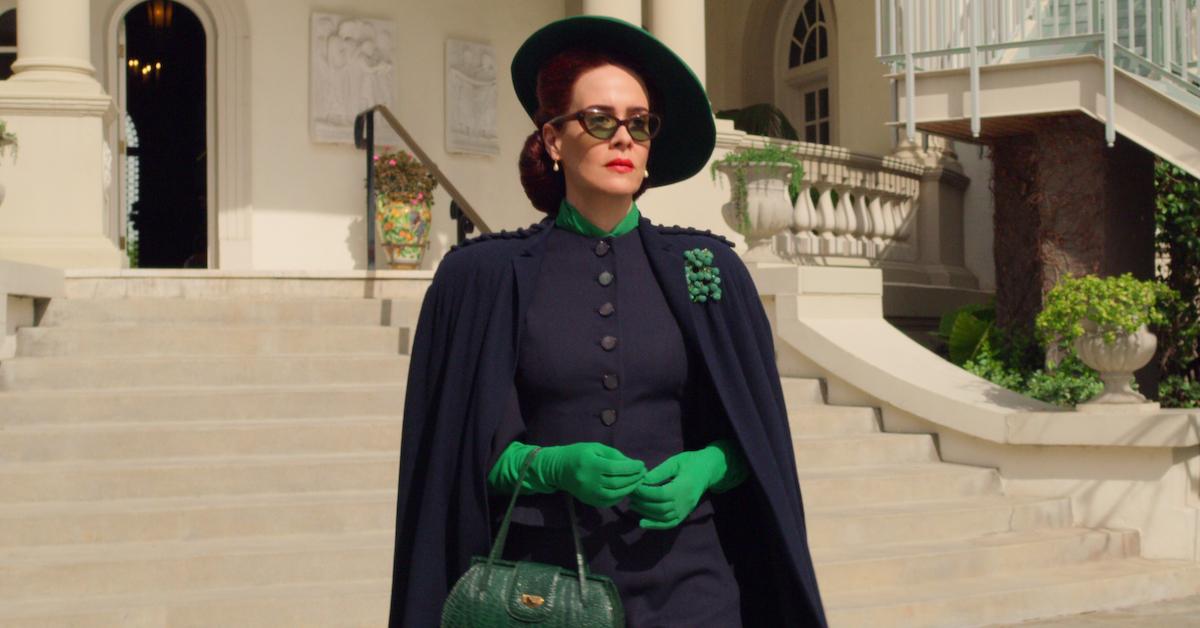 Let's Talk About Mildred Ratched's Love Life
Netflix's new Ryan Murphy project, Ratched, only just came out but fans are already clamoring for Season 2. The eight-episode first season delves into the backstory of one of literature and film's most memorable villains, Nurse Mildred Ratched, before the events of One that Flew Over the Cuckoo's Nest.
Article continues below advertisement
Turning the clock back to 1947, Nurse Ratched (Sarah Paulson) is a young woman who joins the psychiatric team at Lucia State Hospital. The series attempts to humanize the cold and manipulative Nurse Ratched through her traumatic upbringing, her pure love for her brother Edmund (Finn Wittrock), and in a twist, her queer sexuality.
But is Mildred Ratched really gay? Keep scrolling to find out…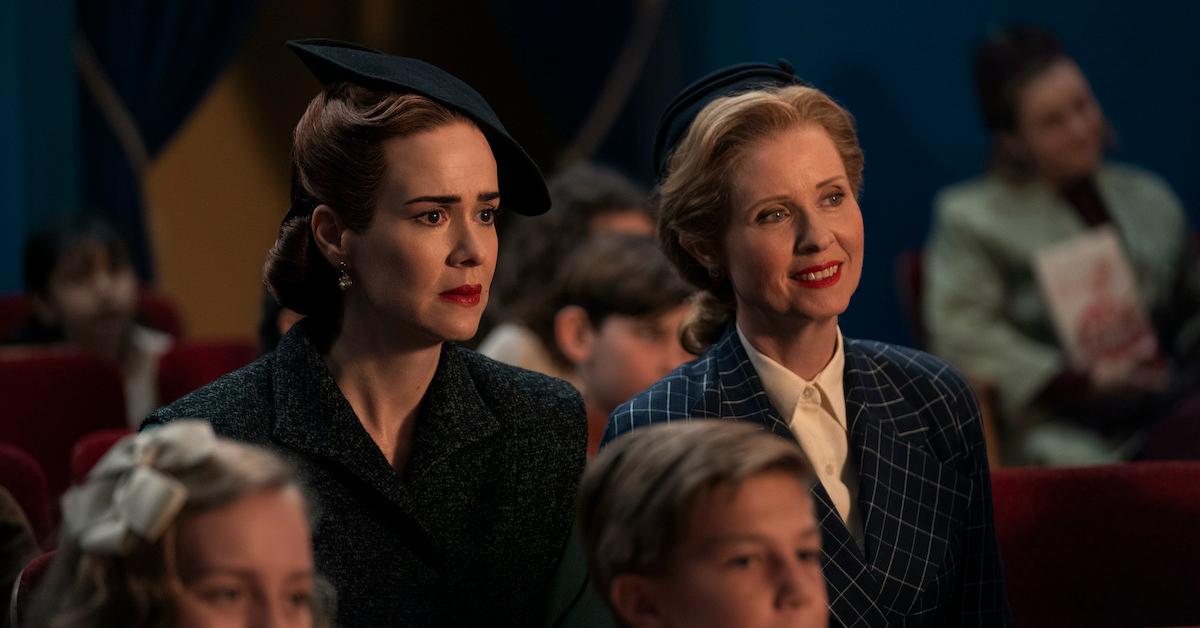 Article continues below advertisement
Is Nurse Ratched gay?
Yes, in the series, Mildred Ratched is certainly gay, if not bisexual. Nurse Ratched's first on-screen tryst is with Charles Wainwright (Corey Stoll), a hit man hired to kill her boss, and during their sexual encounter, her sexual kink for power role-play reveals her proclivity for morbid pleasure.
But over the course of the series, Nurse Ratched slowly comes to the realization that she has deeper romantic feelings for Gwendolyn Briggs (Cynthia Nixon), the campaign manager for Governor George Wilburn (Vincent D'Onofrio).
Article continues below advertisement
Nurse Ratched's feelings for Gwendolyn become clearer to her as the series progresses and she finally reveals to Gwendolyn her true motivations for working at Lucia State Hospital. Through the course of the show, audiences also see Nurse Ratched's relationship with Gwen in the context of the 1950s, when homosexuality was seen as mental illness.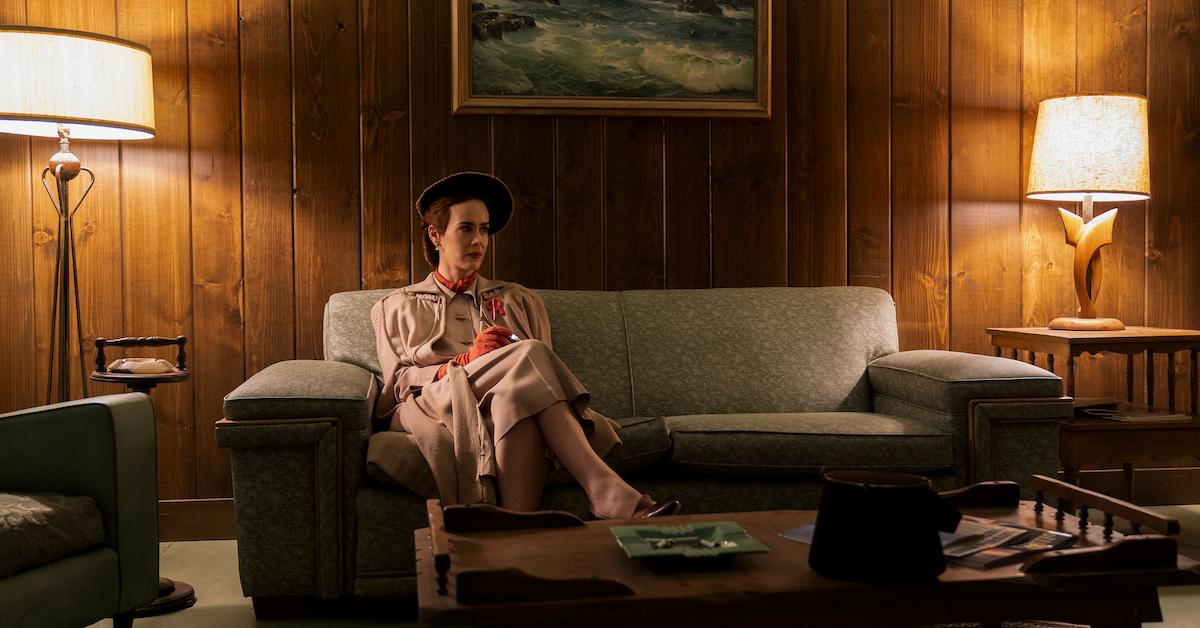 Article continues below advertisement
The show, which boasts Ryan Murphy's signature sumptuous sets and off-the-wall antics, is inspired by Ken Kesey's 1962 novel, One That Flew Over the Cuckoo's Nest and Milos Forman's Academy Award winning 1975 movie adaptation.
But whereas the original portrayal of Nurse Ratched was of a cold, tyrannical nurse, Netflix's Ratched tries to provide context for the character and explain the motivations behind her actions.
Through her queerness, audiences get to see a softer side of Nurse Ratched. It's arguably her own developing feelings toward Gwendolyn that allows for Nurse Ratched to feel sympathy for the two lesbian patients at Lucia State, even going as far as to sabotage their inhumane hydrotherapy treatments and help them escape the facility.
Article continues below advertisement
Is actress Sarah Paulson also gay?
Like her character in Ratched, actress Sarah Paulson only dated men for much of her younger life but in 2004, she began a relationship with fellow actress Cherry Jones. Since 2015, Sarah has been in a relationship with Hollywood veteran Holland Taylor, and together, they have opened the door for other same-sex couples in the industry.
Sarah Paulson's on-screen lover, Cynthia Nixon, has had a similar romantic trajectory. After ending a 15-year relationship with the father of her two children in 2003, Cynthia began dating Christine Marinoni. The couple were married in 2012 and eventually had a son of their own. Most recently, Cynthia mounted a bid for governor of New York and had promised to push an LGBTQ+ agenda if elected, including a law that would have made it illegal to discriminate against transgender individuals.
Stream Ratched on Netflix today.