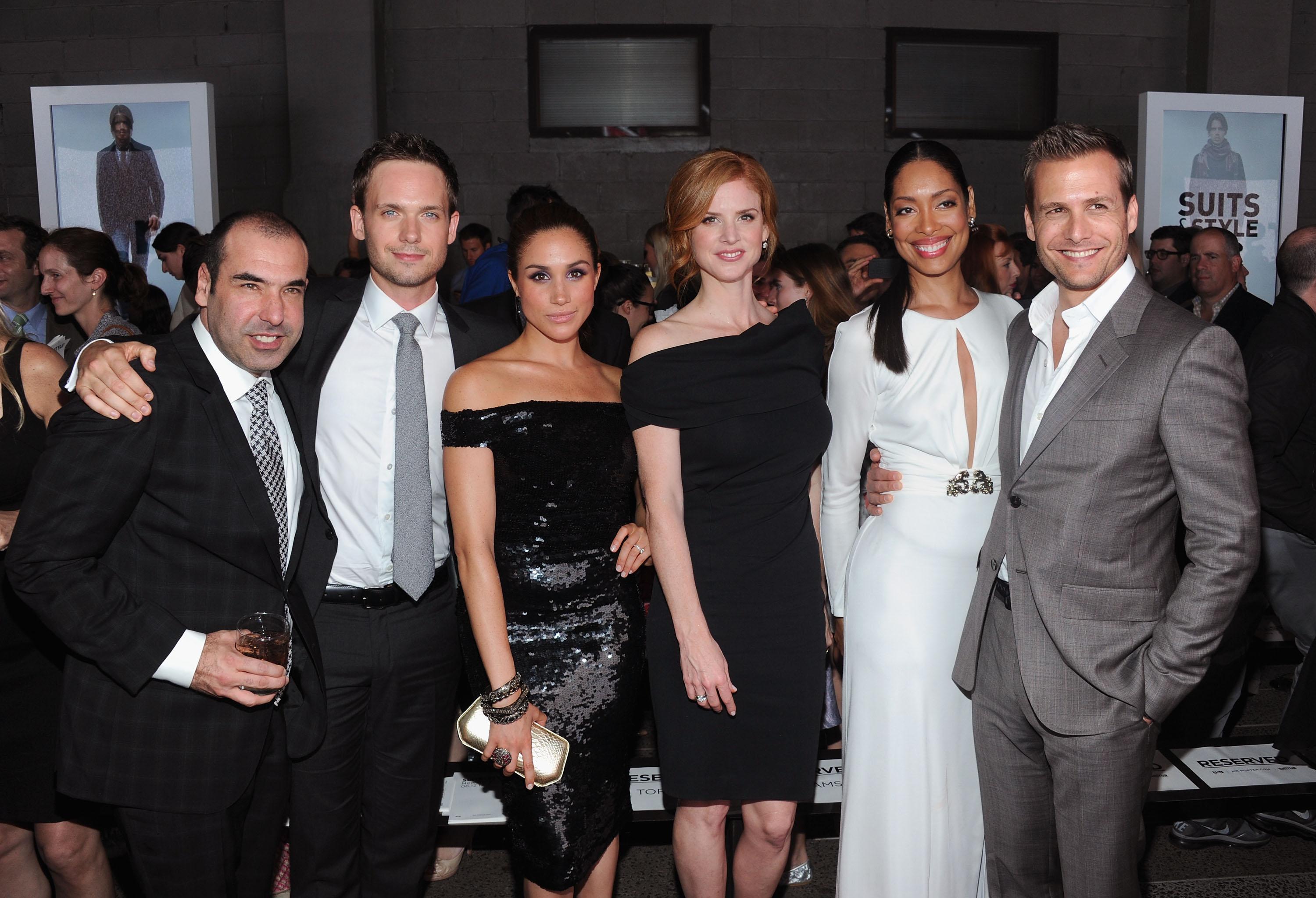 Mike Ross Is Returning to 'Suits' One Last Time
Is this the final season of 'Suits' and will Patrick J. Adams return one last time? Here's everything we know about the series' next season.
Meghan Markle recently moved on from Suits to marry Prince Harry and become a duchess (casual), but even though she left the hit USA series, the show has (literally) gone on without her. But fans were left with a lot of questions. Is Rachel Zane coming back? Is Mike Ross coming back? Is this the final season of Suits? Scroll down for everything we know!
Article continues below advertisement
Is Patrick J. Adams coming back to Suits?
While Meghan may have said goodbye to Suits at the end of Season 7, so did her co-star Patrick J. Adams, who plays Mike Ross on the show. But he couldn't stay away for too long!
The hunky actor will reprise his role of Mike Ross for the show's upcoming 9th season, specifically as a guest star in Episode 5. And to no one's surprise, the show missed having him.
Article continues below advertisement
"There was never a question in my mind that I wanted him back for this season," series creator Aaron Korsh told Deadline of Patrick. "He is the foundation of the show; it was built on him, others also but the very foundation we built on Patrick and Mike, and we all wanted to have him back. It was about how to integrate him organically and in a satisfying way."
He added, "Then I had to make sure that he had the time to do it and could do it. He's a new father also. After we came up with what it was going to be, I called him. I went to his house, he showed me his olive trees, which were awesome. We went out to dinner, and we talked about it. I said what we had in mind, he was very excited. And then we did it."
Article continues below advertisement
And Patrick missed Suits just as much. "I couldn't be happier to be part of the final chapter of Suits," Patrick gushed. "I've missed my TV family, and am looking forward to seeing what kind of trouble Mike Ross can stir up at the firm one last time."
What happened to Rachel Zane and Mike Ross?
At the end of Season 7, which aired in April 2018, a month before Meghan's royal wedding to Harry, Meghan and Patrick's characters, Mike Ross and Rachel Zane, moved up their wedding day and finally said "I do" after accepting job offers in Seattle that were too good to pass up.
That was the end of their story on the series, or so we thought...
Article continues below advertisement
In addition to fans getting to see Patrick on the small screen again this season, the actor has also hinted that Meghan's character will be acknowledged in Season 9 as well.
"For Mike, this is just a trip to New York," he told Entertainment Tonight, adding that it is a chance to "come and see his friends" on the east coast.
"He's in Seattle, [Mike and Rachel] are building their life together, it sounds like he's doing well."
Article continues below advertisement
"It seems to me like Mike's in a great place. Whatever is happening in Seattle is really good," Patrick continued. "There's phone calls with Rachel saying, 'Goodbye, I love you,' and, you know, I think there's some obvious acknowledgment that she's still there and a part of the show." Ahh!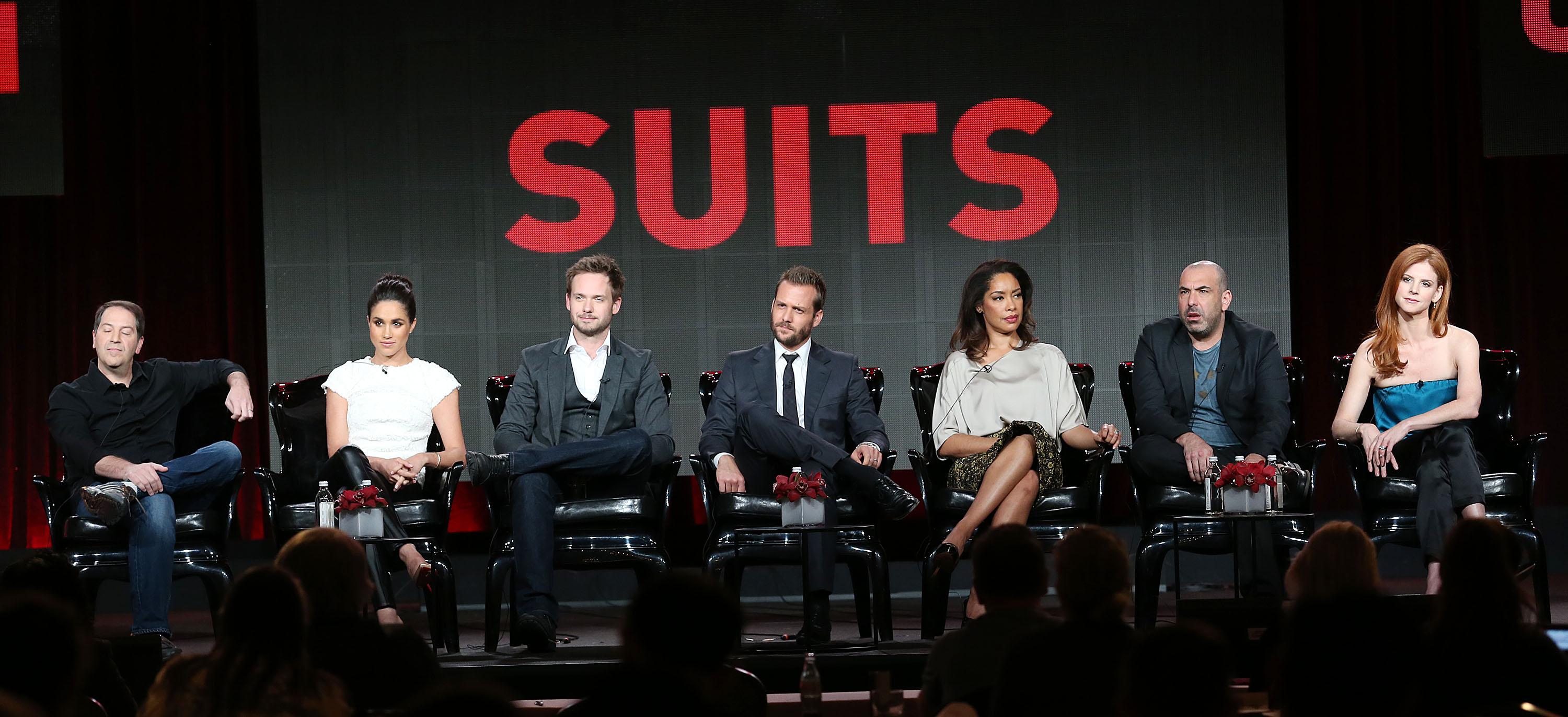 Article continues below advertisement
Is Season 9 the final season of Suits?
Sadly, yes. After Season 9, fans will have to kiss the series goodbye. Suits aired its first season back in 2011, and has been captivating viewers ever since.
But don't fret. After the series finale airs, you can catch all nine seasons on Amazon's prime video!
When is Season 9 of Suits airing?
Season 9 of Suits will air on Wednesday, July 17 at 9 p.m. on USA Network. You won't want to miss it!