This Is How Prince Harry Responded to Trump Allegedly Calling Meghan Markle "Nasty"
President Donald Trump was caught on tape saying Meghan Markle is "nasty." Here's what Meghan Markle said about Trump back in 2016, and how Prince Harry is handling all of this.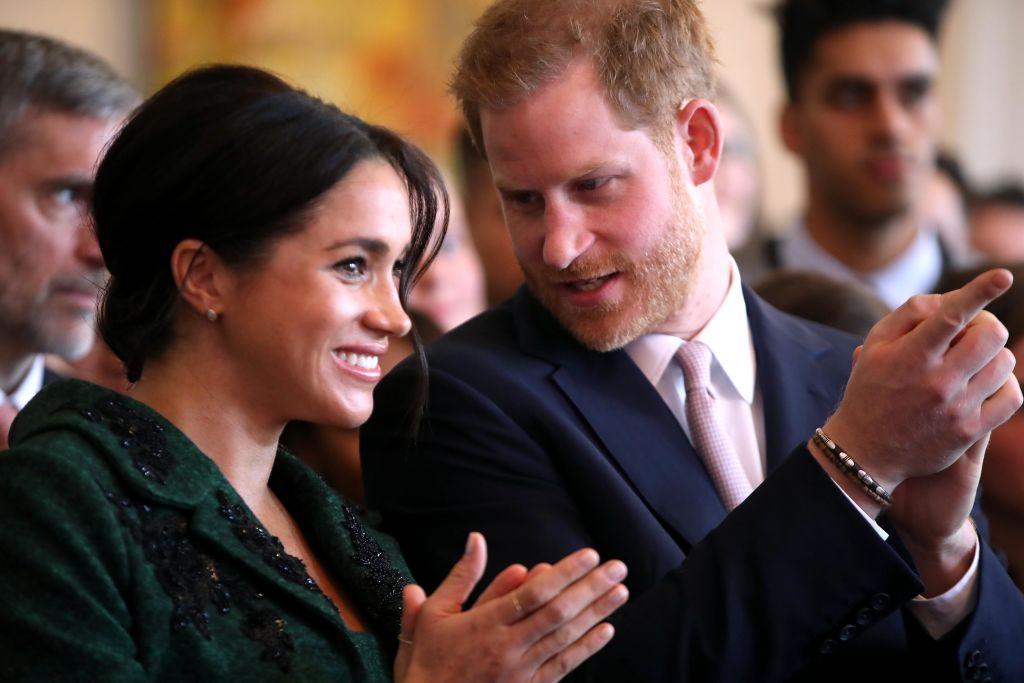 Today, it was reported that Donald Trump visited Buckingham Palace along with Melania, Ivanka, and Jared Kushner. Queen Elizabeth gave Trump a tour of her historical collection of artifacts, but what people were most interested in was what Prince Harry was up to. The photos from the gathering showed an awkward Prince Harry, who seemed to want nothing to do with the president.
Article continues below advertisement
Prince Harry, who was spotted pretty much as far away from Trump as humanly possible in that situation, might not have wanted to talk to him because of what he called Meghan Markle. You know, his wife and mother of his newborn baby. Although Trump denies it, The Sun recorded the president calling Meghan "nasty." Is Harry's standoffish behavior during the gathering a response to what Trump called Meghan? It's possible. Or maybe he's just not a big fan in general.
Article continues below advertisement
A timeline: What exactly did Meghan say about Trump, and when?
During the 2016 presidential campaigns, Meghan (who was still starring in Suits at the time) called Trump "misogynistic and "divisive." She stated she was voting for Hillary Clinton, and that if he won, she would move to Canada, where Suits was filming.
Article continues below advertisement
In a 2016 interview with The Nightly Show with Larry Wilmore, she stated, "It's really the moment I go. We film Suits in Toronto and I might just stay in Canada." She added, "I think it was in 2012 the Republican Party lost the female vote by 12 points. That is a huge number and with as misogynistic as Trump is, and so vocal about it, that is a huge chunk of it."
She also said, "You're not just voting for a woman if it's Hillary (Clinton). Yes you're voting because she's a woman, but certainly because Trump has made it easy to see that you don't really want that kind of world that he's painting."
So, yeah. Meghan Markle is 100 percent not a fan of Trump
Article continues below advertisement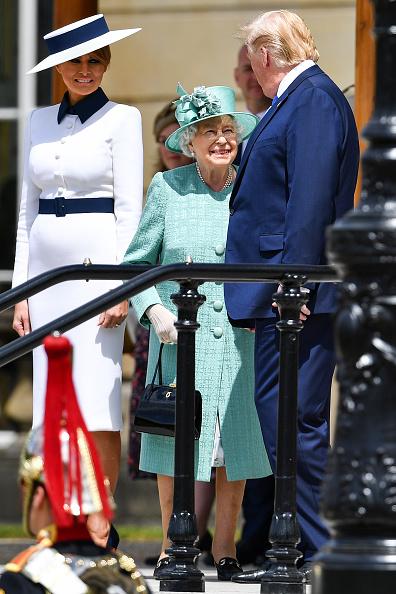 How did Trump respond, and what did he say about Meghan?
Article continues below advertisement
The Sun prodded Trump about Meghan, asking, "Are you sorry not to see her because she wasn't so nice about you during the campaign. I don't know if you saw that." Trump replied, "I didn't know that. No. I didn't know that. No, I hope she's OK."
The journalist then said, "She said she would move to to Canada if you got elected. It turned out she moved to Britain."
Trump replied, "A lot of people are moving here. So what can I say?" He then added, "No, I didn't know that she was nasty." You can watch the whole thing here.
Article continues below advertisement
Did Meghan Markle purposely not meet Trump?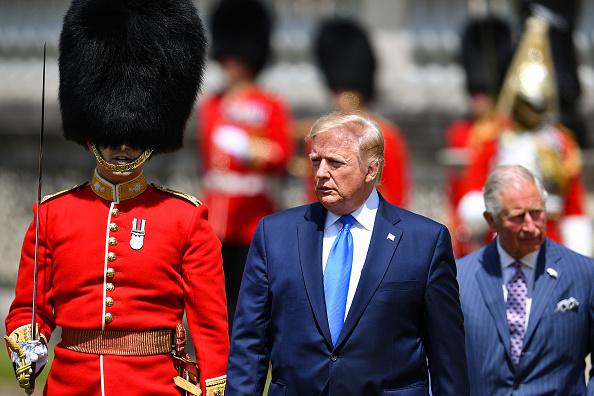 Article continues below advertisement
According to Vanity Fair, "It was made clear in advance that Meghan would not be attending any of the events related to the state visit." It wasn't explicitly stated that the Duchess of Sussex was avoiding Trump—she did just give birth to baby Archie just a month ago and is officially on maternity leave.
However, Trump denies calling Meghan "Nasty."
Article continues below advertisement
On Sunday, Trump tweeted, "I never called Meghan Markle 'nasty'. Made up by the Fake News Media, and they got caught cold!"
Article continues below advertisement
Why did Prince Harry have to attend the gathering with Trump, anyway?
Probably because it was the proper thing to do. According to Vanity Fair, he walked into the room with Ivanka, but "'drifted off' to talk to the Lord Chamberlain."
CNN royal correspondent Victoria Arbiter tweeted her thoughts about why Harry is participating, saying "I would suggest that Harry's inclusion in the Trump lunch tomorrow is more a courtesy to [Melania] to thank her for leading the US @InvictusToronto team to Toronto in 2017. Ultimately he's there to support his grandmother but the royals' job is to lay on the very best show & display of hospitality. MT led the US team to Toronto so now she's on H's turf it's a way to return the gesture."
Article continues below advertisement
Trump also had tea with Prince Charles and Camilla and visited Westminster Abbey, according to Vanity Fair. The president will also be at the state dinner (which already happened by this point), where he might run into Kate and William, who are supposed to be there. Luckily for Harry, it sounds like he doesn't have to attend.