The British Royal Family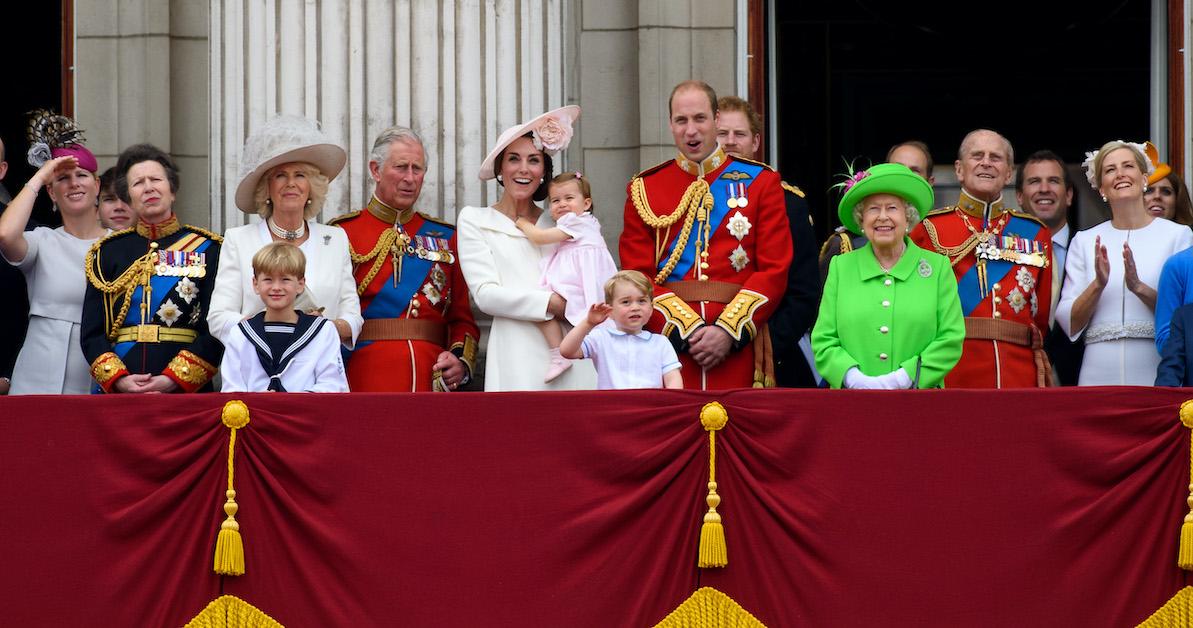 The House of Windsor has held the title of Royal Family in the United Kingdom since 1917 when King George V changed the family name from Saxe-Coburg and Gotha. Queen Elizabeth II was the head of the British Royal Family, ruling from 1952 until her death in 2022.
She was married to Prince Philip, Duke of Edinburgh, and the couple had four children: Charles, Anne, Andrew, and Edward. In 1960, Philip's surname Mountbatten was incorporated into the surname of the Queen's descendants. King Charles III's coronation is scheduled for May 6, 2023.
The Royal Family is often referred to as The Firm, due to the family's public role and activities. Along with the United Kingdom, the monarchy is the head of seven independent states including Canada, Australia, South Africa, and Pakistan, and 16 Commonwealth Realms such as The Bahamas and Jamaica.
Royal Family members:
Queen Elizabeth II (1926-2022)
Prince Philip, Duke of Edinburgh (1921-2021)
King Charles III (married to Camilla, Queen Consort)
Anne, Princess Royal
Prince Andrew, Duke of York (formerly married to Sarah Ferguson)
Prince Edward, Earl of Wessex (married to Sophie, Duchess of Wessex)
Prince William, Prince of Wales (married to Kate Middleton, Duchess of Cambridge)
Prince Harry, Duke of Sussex (married to Meghan Markle, Duchess of Sussex)
Princess Beatrice (married to Edoardo Mozzi)
Princess Eugenie (married to Jack Brooksbank)
Prince Richard, Duke of Gloucester (married to Birgitte, Duchess of Gloucester)
Prince Edward, Duke of Kent (married to Katharine, Duchess of Kent)
Princess Alexandra, The Honourable Lady Ogilvy
Prince and Princess Michael of Kent
Line of Succession:
Prince William, Prince of Wales
Prince George of Wales
Princess Charlotte of Wales
Prince Louis of Wales
Prince Harry, Duke of Sussex
Master Archie Mountbatten-Windsor
Miss Lilibet Mountbatten-Windsor
Prince Andrew, Duke of York
How does the Royal Family make money?
The Royal Family is paid through a mix of private and public money, and most of the family's annual income comes from three sources: the public Sovereign Grant, and the public Duchies of Cornwall and Lancaster. According to the Sunday Times Rich List, Queen Elizabeth II was worth an estimated $486 million. It was also reported that Prince Charles and Camilla received $30 million in income from the Duchy of Cornwall, and use that to pay Prince William and Kate Middleton (and formerly Prince Harry and Meghan Markle) through revenue surplus.
The Royal Family drama explained:
In January 2020, Prince Harry and Meghan Markle announced they would be "stepping back" as senior members of the Royal Family and become financially independent. The Queen released a statement supporting her grandson and his wife, writing, "Although we would have preferred them to remain full-time working Members of the Royal Family, we respect and understand their wish to live a more independent life as a family while remaining a valued part of my family."
In March 2020, Prince Harry and Meghan moved to California with their son, Archie, and eventually purchased a home in Santa Barbara in July 2020. One year after their announcement to step back, Buckingham Palace released a statement confirming they won't return as working royals, will lose their royal patronages, and Prince Harry will lose his honorary military appointments.
Shortly after, Prince Harry and Meghan gave their first public interview with Oprah Winfrey and accused the Royal Family of cutting them off financially, making racist comments about their son prior to his birth, not protecting them from the media, and ignoring Meghan's need for mental health treatment (drawing comparisons to the late Princess Diana's situation).
The palace denied the allegations, releasing a statement that partly read, "While some recollections may vary, they are taken very seriously and will be addressed by the family privately."
Prince William also spoke out, telling the public, "We are very much not a racist family."
Does the Royal Family watch The Crown?
It was reported that several members of the Royal Family have watched the Netflix series The Crown, including former Duchess Sarah Ferguson, Princess Eugenie, Prince Edward, and even the Queen herself.
"A friend of mine was at a party and didn't know anyone, so he sidled up to this group who were talking about The Crown, when one said, 'Well, my granny watches it and really likes it,'" Vanessa Kirby, who played Princess Margaret on the show, told Vanity Fair. "It slowly dawned on him that the girl was Eugenie and her granny was the Queen."
Prince Harry has also admitted to watching "some" of the show with his wife Meghan, telling James Corden, "They don't pretend to be news. It's fiction... But it's loosely based on the truth."
Latest The British Royal Family News and Updates