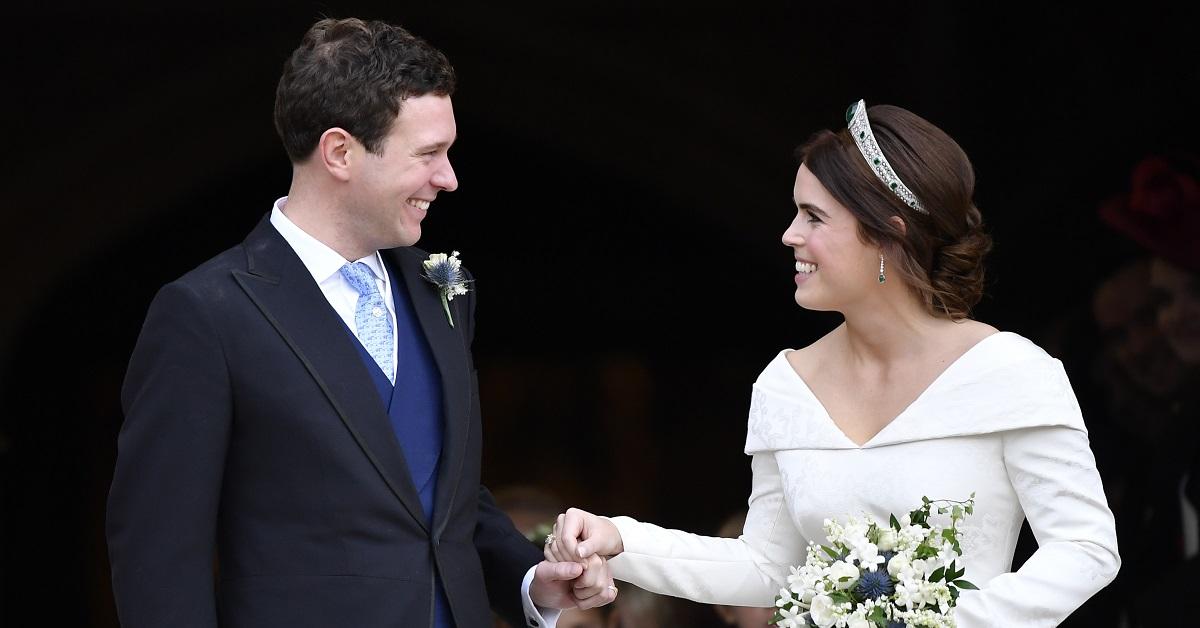 Princess Eugenie Is Pregnant, but How Is She Related to Queen Elizabeth II?
The only thing more exciting than royal weddings is royal babies. The royal family recently announced that Princess Eugenie is pregnant, and is likely to give birth early in 2021. The news comes several years after Eugenie was married, but has raised questions for some casual royal observers about who Eugenie's parents are. She may not be high in the line of succession, but she's still connected to the queen.
Article continues below advertisement
Who are Princess Eugenie's parents?
Princess Eugenie is the younger daughter of Prince Andrew, the Duke of York, and his ex-wife Sarah, the Duchess of York. Currently, she is 10th in line for the British throne. Andrew is the third child of Queen Elizabeth II and her second son after Prince Charles. Eugenie's elder sister Beatrice was recently married, although Beatrice has yet to announce that she's expecting.
Article continues below advertisement
Prince Andrew recently stepped back from all public duties.
Although he's still a member of the royal family, Prince Andrew recently stepped back from all of his public-facing duties after he faced scrutiny over his connection with Jeffrey Epstein. Andrew gave an interview to Newsnight in November of 2019 in which he attempted to clarify his connection to Epstein, but the interview was a disaster, and ultimately only deepened the questions about his connection to the sexual predator.
Andrew's public comments ultimately forced him to step away from all formal roles as a royal family member. Since then, he has largely disappeared from the public eye, although his daughters' reputations have remained largely intact in spite of the controversies that have surrounded him.
Article continues below advertisement
Who is Eugenie married to?
Princess Eugenie was married in October of 2018 at Windsor Castle to Jack Brooksbank, a British wine ambassador and brand merchant. The couple had been dating for seven years prior to their marriage, and were first introduced to the public in Switzerland. It was at their wedding that Prince Harry and Meghan Markle first revealed that Meghan was pregnant. Unlike the wives of Prince Harry and Prince William, Jack holds no formal title as a member of the royal family.
Article continues below advertisement
The queen is thrilled with the news of the pregnancy.
According to a statement released by the royal family, Queen Elizabeth II is very happy about the news of her granddaughter's pregnancy. "The Duke of York and Sarah, Duchess of York, Mr and Mrs George Brooksbank, The Queen and The Duke of Edinburgh are delighted with the news," the statement said. Eugenie's baby will be Queen Elizabeth and Prince Philip's ninth great-grandchild.
Because the baby's father does not hold any formal royal title, the baby will be born down the female line of the royal family. That means that it will hold no royal title of its own unless the Queen steps in to give Jack a formal title or amend the rules. The new baby will be 11th in line for the British throne, which means they will be fairly unlikely to step into the spotlight in the way that William and Harry's children have.