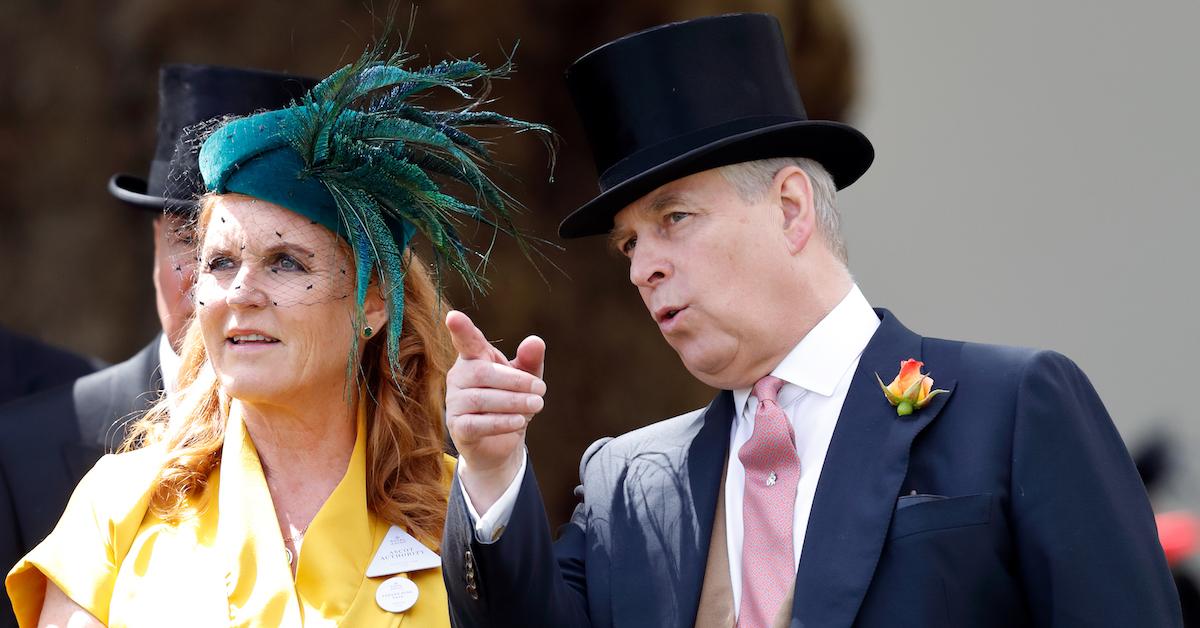 Did Prince Andrew Remarry? He Still Lives With His Ex-Wife, Sarah Ferguson
The Duke of York has often popped up in the news in recent years — sometimes alongside his ex-wife, Sarah Ferguson. But did Prince Andrew remarry?
When it comes to the British royal family, folks are mostly concerned with members who are toward the front of the line of succession — like Prince Charles, Prince William, and Kate Middleton, along with their three children. They're the royals who are most often in the news, after all. As a result, the general population doesn't know a ton about Queen Elizabeth II's three other children: Prince Andrew, Duke of York; Anne, Princess Royal; and Prince Edward, Earl of Wessex.
Article continues below advertisement
Prince Andrew has appeared in news headlines in recent years for a couple of reasons — in relation to his daughters' marriages, as well as for more scandalous matters. See, the Duke of York has experienced media scrutiny because of his ties to Jeffrey Epstein, who allegedly operated a sex trafficking ring before he died in prison.
As the general public has learned more about Prince Andrew's personal life apart from his royal title, plenty of people have likely wondered: Did he ever remarry? Let's take a closer look at Queen Elizabeth's third-born child's relationship history and current relationship status.
Article continues below advertisement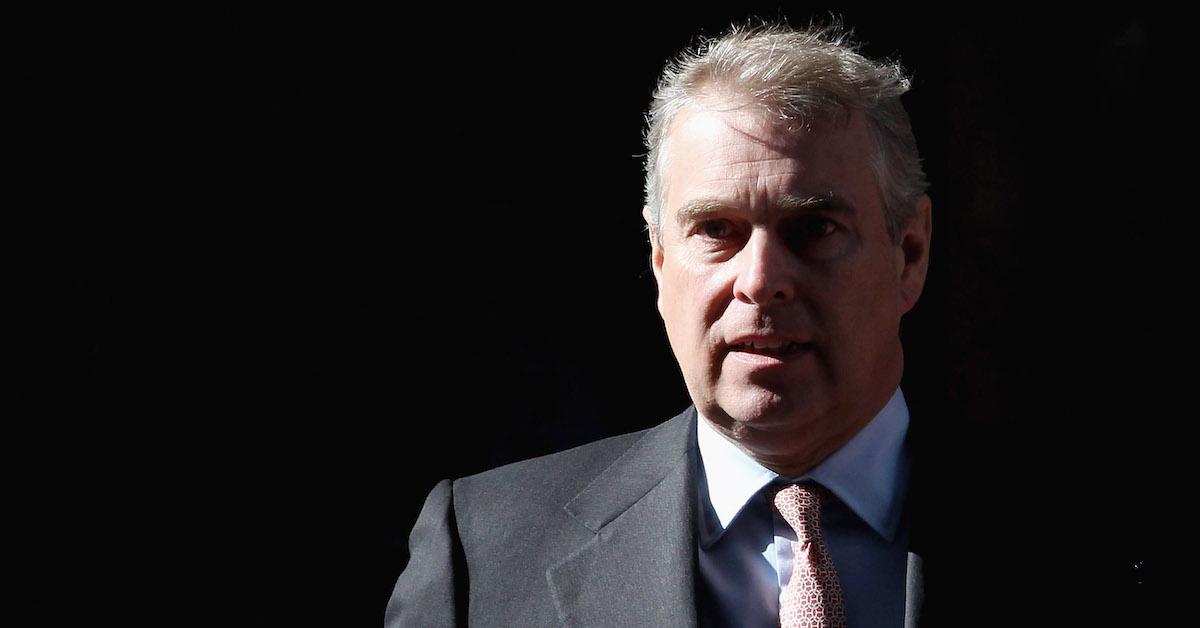 Prince Andrew was married to Sarah Ferguson, but they divorced in 1996.
Back in 1986, Prince Andrew and Sarah "Fergie" Ferguson enjoyed a lavish royal wedding. They welcomed two daughters, Princess Beatrice and Princess Eugenie, but ended up separating just six years after their nuptials — right around when Fergie's toe-sucking scandal went down. Prince Andrew and Sarah eventually divorced in 1996.
Article continues below advertisement
Through the years, Prince Andrew and Fergie have managed to amicably co-parent their daughters; they have even made numerous public appearances together.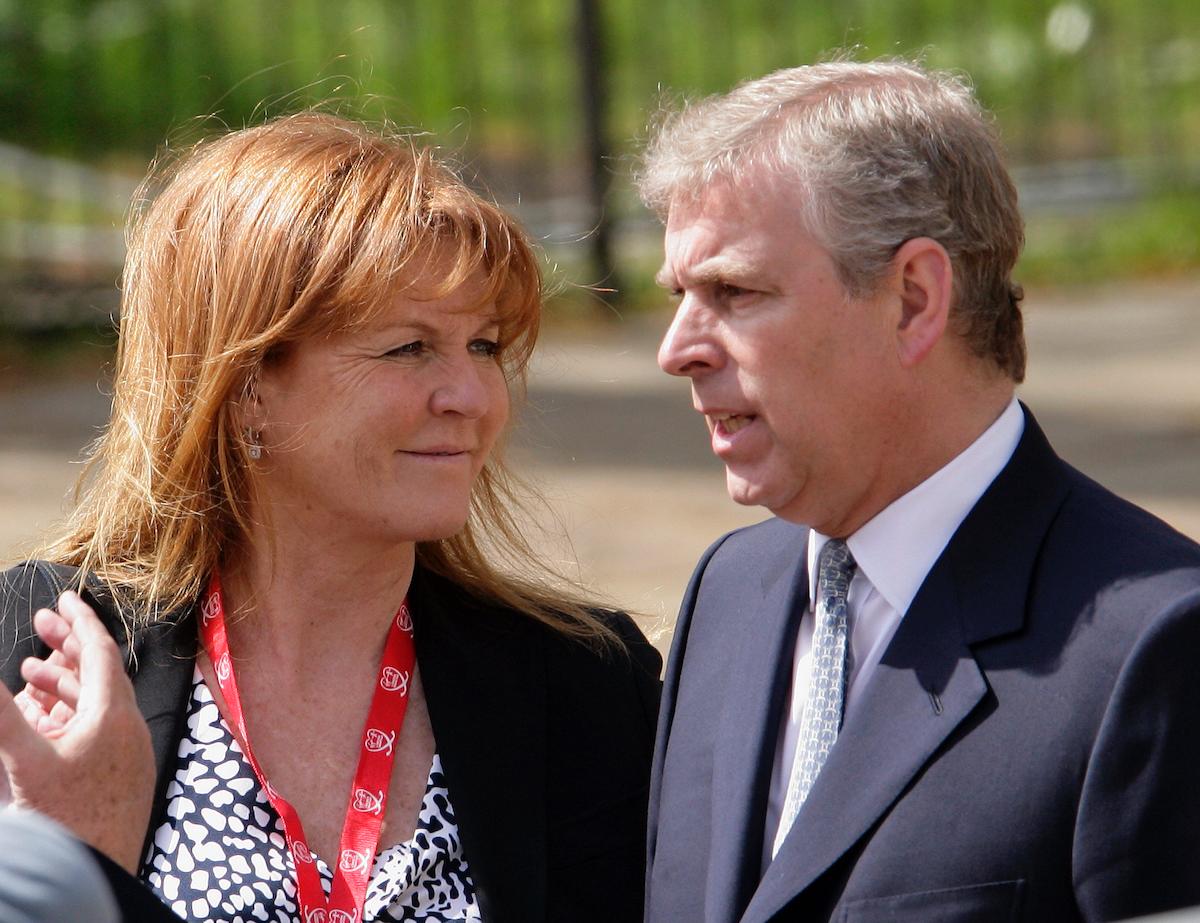 Article continues below advertisement
Did Prince Andrew remarry?
In 2015, Fergie spoke out in support of her ex amid a lawsuit over underage sex claims — and in doing so, she confirmed that they were still living together in Royal Lodge in Berkshire.
"I think the recent weeks have been pretty bad for the York family, but we remain a unit, as we always do," she told Rachael Ray at the time. "And I'm very, very proud of the way the girls (their daughters) just carry on. I think that Beatrice and Eugenie are the best ambassadors to good parenting, and Andrew and I, we're the happiest divorced couple in the world – extraordinary, really, isn't it."
Article continues below advertisement
Fergie continued, "We live in the same house, but then, it's a big house, so that's OK. But I think it's really good that we believe in compromise and communication and compassion. And family."
Article continues below advertisement
These days, Prince Andrew and Fergie seem closer than ever. In May, Fergie shared a photo of herself, Prince Andrew, and their two daughters, writing, "On International Family Day .. I am so proud of our united loving family."
Between their living arrangement and Fergie's continued public support for Prince Andrew, plenty of royal fans have called for them to remarry. "Pleeeeeease remarry!!!! We love you! You love you! Let's make it official!" one Instagram follower wrote.
Still, we wouldn't expect Prince Andrew and Fergie to be re-tying the knot anytime soon — and maybe not at all, actually. Because as it turns out, the former royal couple's relationship is strictly platonic.
"The Duke and Duchess remain good friends as they have been for many years, and nothing has changed," Fergie's press office to Vanity Fair in April 2019.
"They are the best of friends," a close friend also confirmed to the publication. "Always have been, always will be. The idea that they are having some hot romance as far as I know isn't the case at all. They don't share a bedroom but they do share two houses and two gorgeous daughters who they adore. They are very close. I'd go so far as to say they love each other, they are just not in love with each other."