Camilla Parker Bowles' First Husband Is Close With This Royal Family Member
These days, the Duchess of Cornwall is married to heir to the throne, Prince Charles. But what happened to Camilla Parker Bowles' first husband?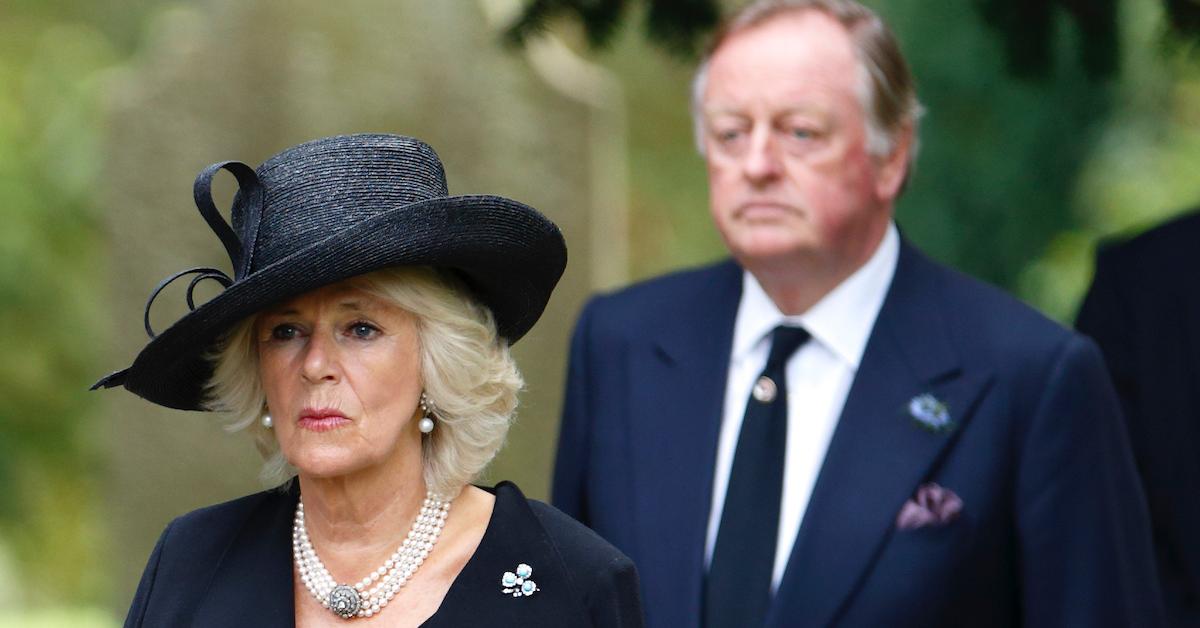 Royal fans were thrilled when Season 4 of The Crown dropped on Netflix in November. Focusing on the time period between 1979 and 1990, the latest installment of the British drama follows Margaret Thatcher's appointment as Prime Minister, the funeral of Lord Mountbatten, and the long-anticipated arrival of Princess Diana.
Everyone knows what happens to Prince Charles' first marriage, thanks to his affair with Camilla Parker Bowles. But what ever happened to Camilla's first husband?
Article continues below advertisement
Camilla was married to Andrew Parker Bowles from 1973 to 1995.
On July 4, 1973, Camilla married Andrew Parker Bowles. The couple went on to welcome two children: Laura Lopes and Tom Parker Bowles. After more than 20 years of marriage, however, Camilla and Andrew called it quits.
Camilla and Andrew announced their divorce in a statement in January 1995. They declared it was a "private matter" while also stating: "Throughout our marriage we have always tended to follow rather different interests, but in recent years we have led completely separate lives."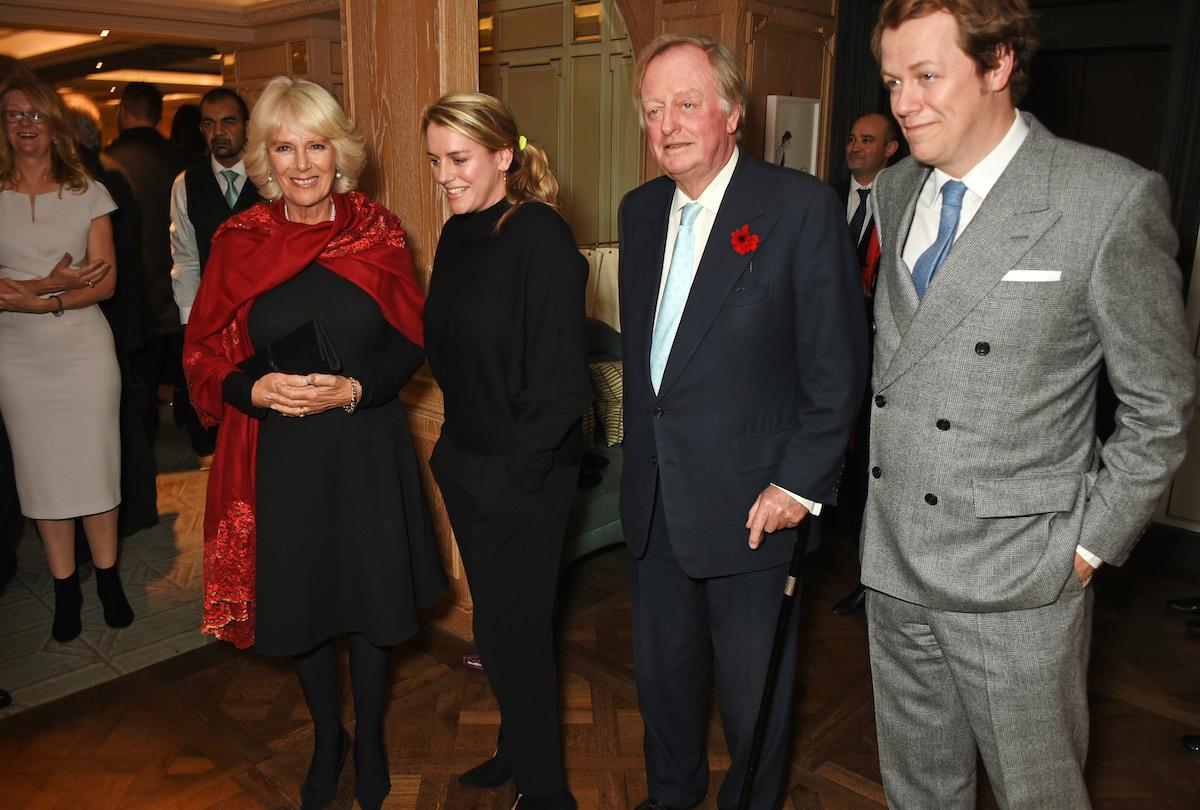 Article continues below advertisement
What happened to Camilla Parker Bowles' first husband?
Andrew married Rosemary Pitman just one year after his divorce, and they remained together until she died in 2010 from cancer. These days, Andrew remains good friends with Princess Anne, with whom he was once romantically involved.
In Season 3 of The Crown, viewers watched a torn Camilla (Emerald Fennell) as she struggled with her feelings for both Andrew Parker Bowles (Andrew Buchan) and Prince Charles (Josh O'Connor). At the same time, the series also hinted that Andrew was sleeping with Camilla and with Prince Charles' sister, Princess Anne (Erin Doherty).
In fact, Princess Anne's ongoing relationship with Andrew likely contributed to her divorce from Captain Mark Phillips in 1992.
Article continues below advertisement
"They had separated three years earlier after persistent reports that both had been unfaithful — in Anne's case with, among others, Andrew Parker Bowles," Sally Bedell Smith, Prince Charles' biographer, wrote.
Bedell Smith added, "Even when their romance eventually wound down, they remained lifelong friends."
Indeed, they have. In the photo below, Andrew and Prince Anne attended day one of Royal Ascot at Ascot Racecourse in June 2018.
Article continues below advertisement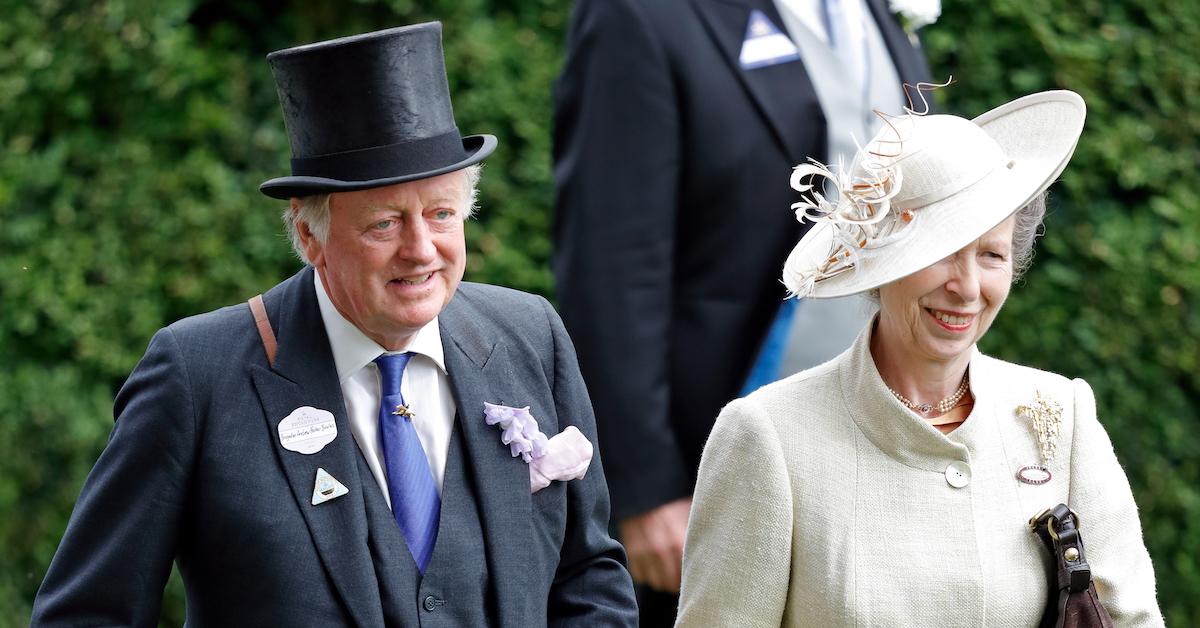 And in this next photo, Andrew and Princess Anne once again enjoyed their shared love of horse racing, as they attended the Cheltenham Festival at Cheltenham Racecourse in March 2020.
Article continues below advertisement
Andrew Parker Bowles tested positive for COVID-19.
Unfortunately, Andrew tested positive for the novel coronavirus (COVID-19) in spring 2020.
"I've felt pretty bloody awful with it. It's better in the mornings and gets worse as the day goes on," he told The Telegraph on April 1. "I've had a bad cough and I've been very lethargic. I'm sleeping twice as long as normal."
The diagnosis came shortly after attending the Cheltenham event, where he was likely exposed to the virus.
When Andrew was asked whether the event should have been canceled, he told the publication, "To be honest it was optional whether we went. At the time the Underground was running full of people. You can't blame Cheltenham. To be fair attendance was 10 percent down but I do know quite a few people who picked it up there."
Hopefully, Princess Anne and Andrew will once again be able to enjoy horse racing events in the near future — when we're not in the middle of a raging pandemic, that is.