The Internet Is Angry At Meghan Markle For Literally The Stupidest Reasons
Meghan Markle's criticisms about "royal protocol" are a whole lot of nothing.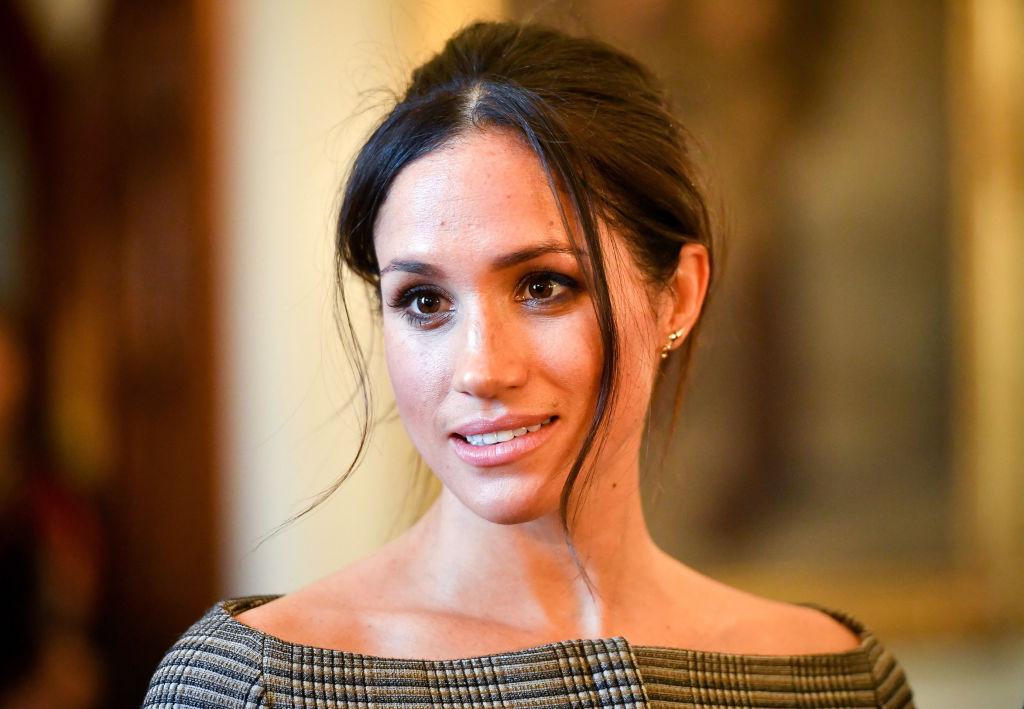 Ever since Meghan Markle and Prince Harry announced their engagement last year, the Internet has been especially cruel to the new Duchess. When they're not ripping her apart for not following "royal protocol," they're critiquing her fashion choices, nitpicking her hair, and pointing out how she still isn't "royal material."
But this obsession with pointing out everything Meghan does wrong is not only silly, it's not even true. That so-called "royal handbook" of archaic fashion rules doesn't even exist. "The phrase 'in a break with protocol' really needs to be reined in," royal expert Victoria Arbiter wrote on Twitter. "There is no royal fashion police, Meghan is not breaking any rules and if common sense prevails, it should be clear that Harry is there to guide her 100 percent."
So if there is no "royal protocol," why are her critics so angry? Below, a collection of their dumbest reasons.
Article continues below advertisement
They're angry that she crossed her legs.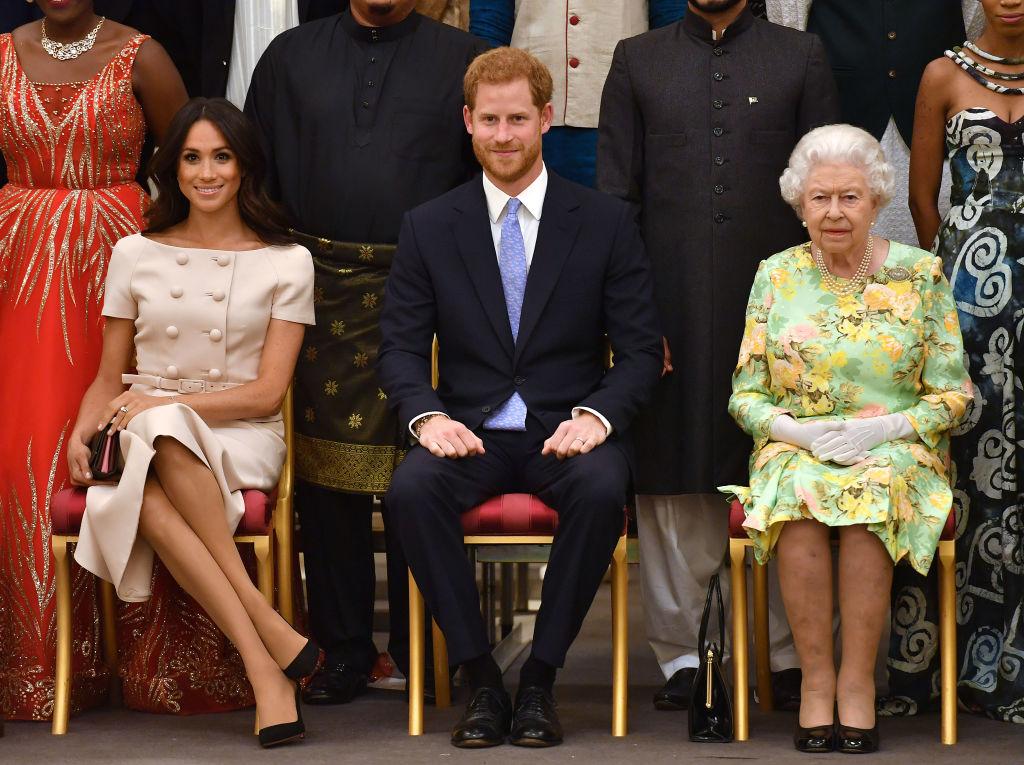 Article continues below advertisement
Pseudo etiquette experts were outraged when pictures emerged of Meghan crossing her legs at a Buckingham Palace event. In the pics, the 36-year-old had one leg crossed on top of the other and slanted to the side. Any normal person would look at the photos and see nothing wrong, but royal fans were eager to point that crossing one's legs broke protocol because it wasn't "modest."
Many of these critics use Kate Middleton as an example of how to appropriately sit as a royal. The Duchess has perfected a seating position called the "Duchess slant." Basically, this is sitting with two legs pressed firmly together and then slanted to one side.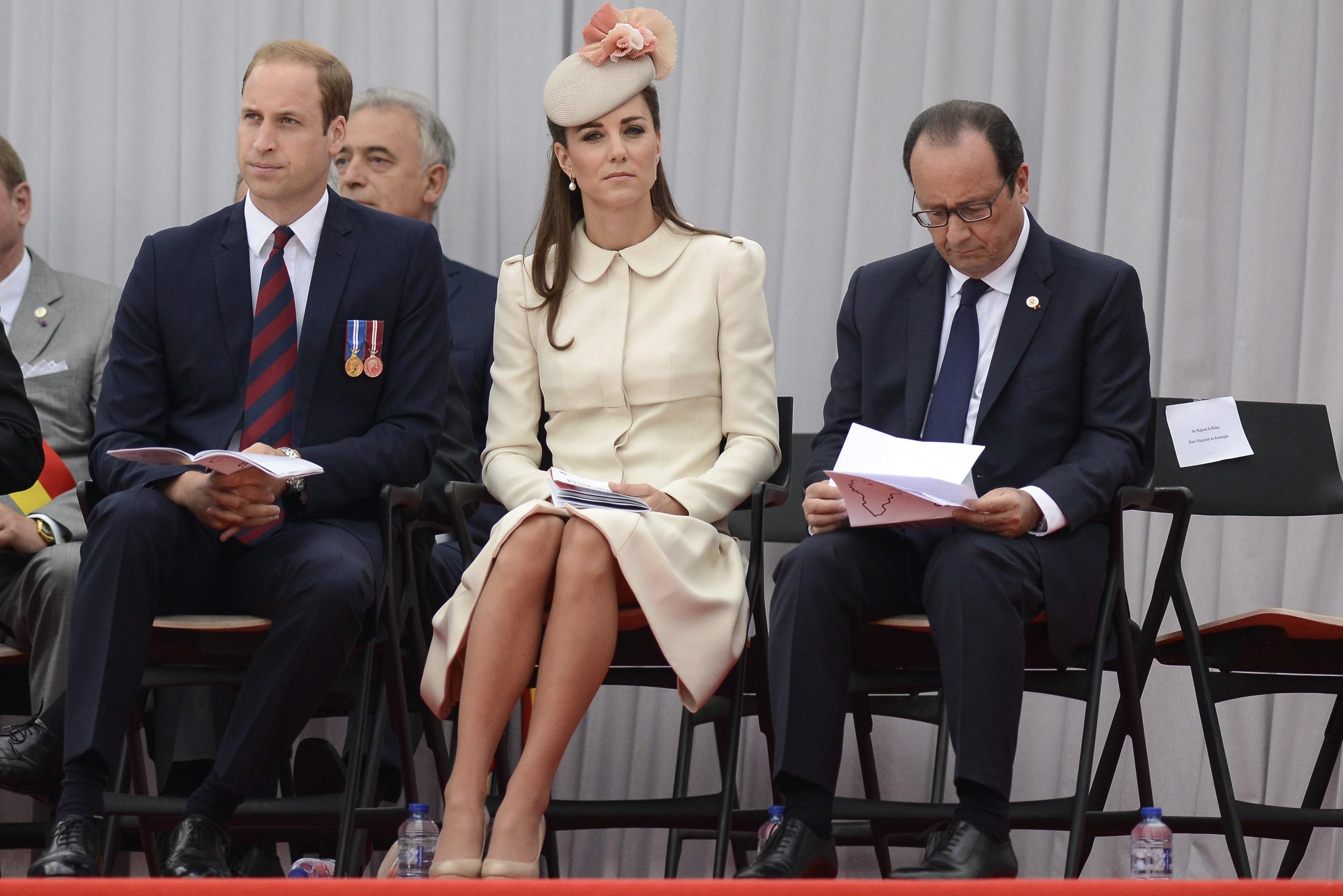 Article continues below advertisement
"This sitting posture is not only the correct and lady-like manner, but is also a practical way of protecting one's modesty when wearing a dress or skirt," Grant Harrold, an etiquette expert and Prince Charles' former butler, said. "Ladies wouldn't normally cross their legs and certainly would not cross at the knees. All ladies will know that this is correct form in public or at an official event."
But there's a catch — crossing one's leg is not a part of protocol! There've been pictures of Camilla, Duchess of Cornwall, crossing her legs, and even the Queen herself does it occasionally.
"There was nothing disrespectful about HRH The Duchess of Sussex's seating position last night," etiquette expert William Hanson told The Daily Mail. "She had chosen to use the traditional 'finishing school' technique of crossing one leg over the other, resting one ankle again the edge of the shin. This used to be used by ladies who wished to show off a grand ballgown and today it can be a good way to highlight a pair of hosiery-clad legs."
And speaking of hosiery...
They were angry when she didn't wear pantyhose.
Article continues below advertisement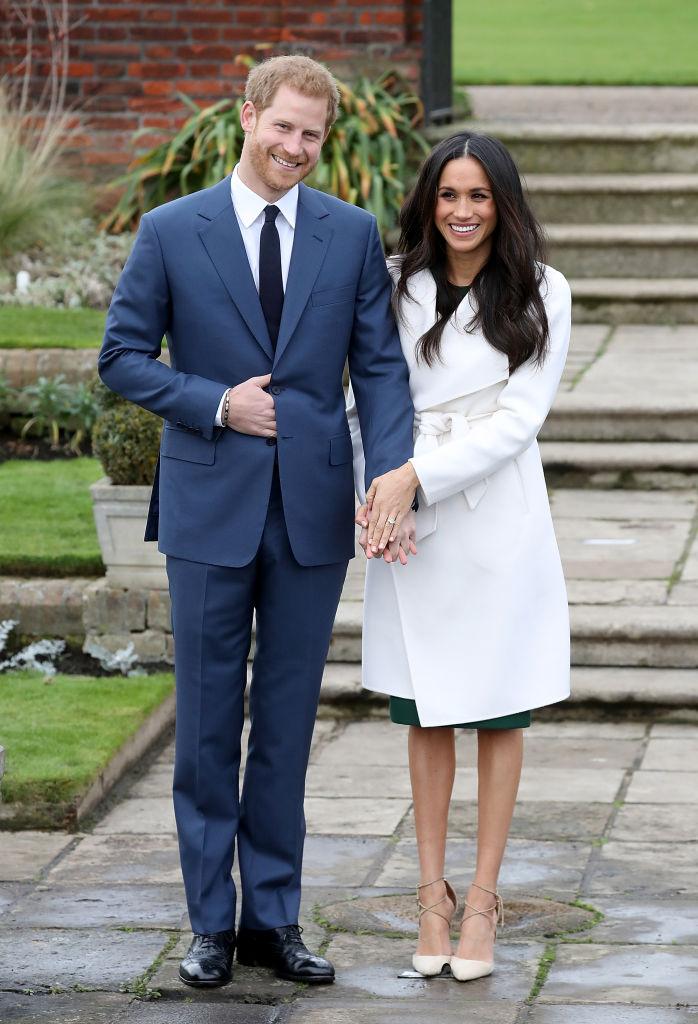 Another rule Meghan broke was having the audacity to go out in public with bare legs. According to the outdated list of royal rules, women are supposed to wear nude tights at all times.
"Meghan, from what I can see from the engagement photographs, it doesn't look like she was wearing tights or stockings," etiqutte expert Victoria Arbiter told INSIDER. "You never see a royal without their nude stockings. I would say that's really the only hard, steadfast rule in terms of what the Queen requires."
Apparently this nit-picky rule is true because a few months later, Meghan emerged with a pair Windsor-approved tights while attending Prince Charles' birthday party. But the Internet still wasn't satisfied. Unfortunately for Meghan, she made the mistake of wearing tights that were the wrong color. How dare she.
Article continues below advertisement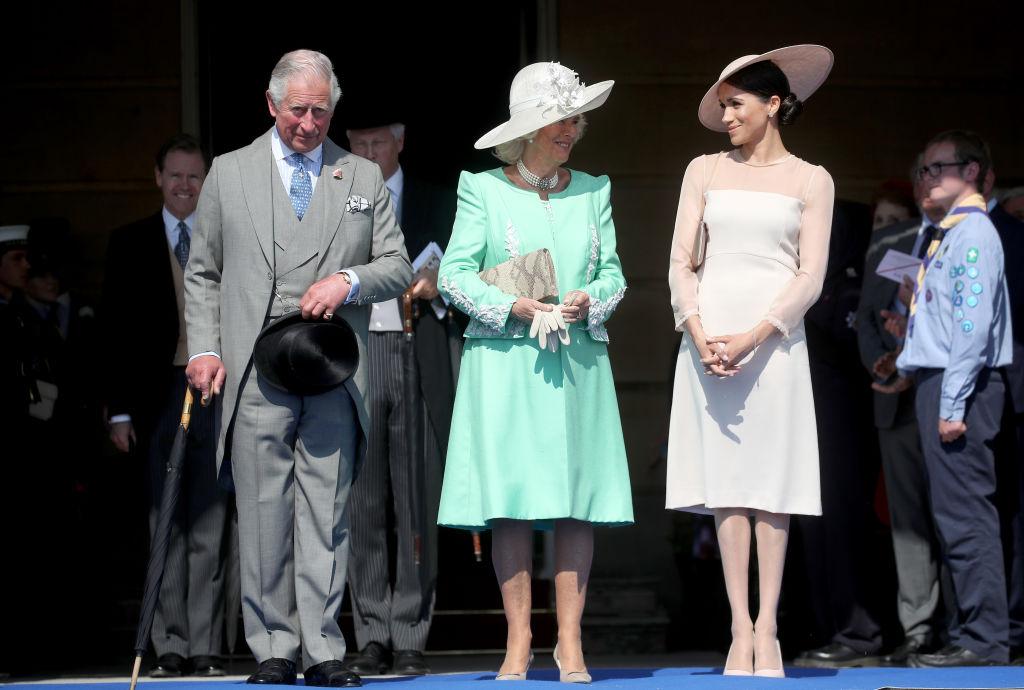 "Meghan looks absolutely stunning but if she has to wear skin coloured tights then why can't her stylist actually find the right skin colour tights for her?!" a fan tweeted. "Those tights are pale for her!"
Another fan wrote, "Kinda wild that Meghan Markle married into having to wear nude tights all the time."
Article continues below advertisement
They dragged her curtsy.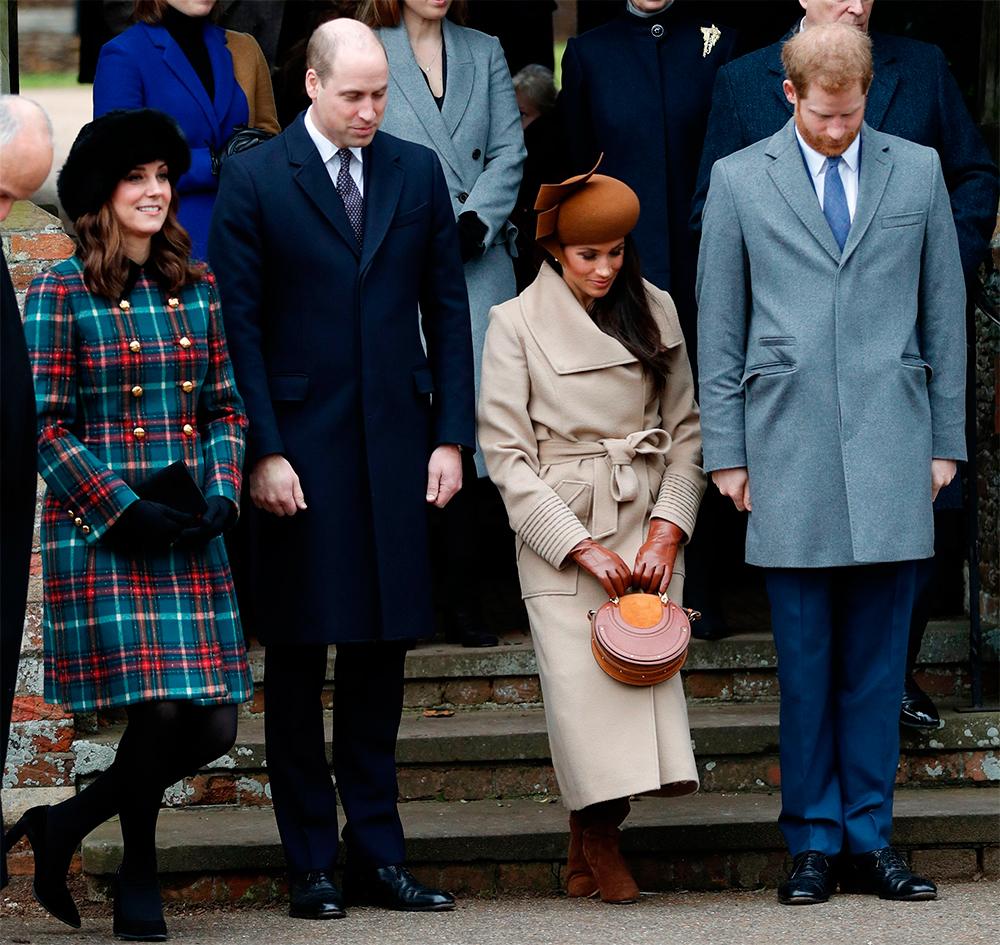 Article continues below advertisement
While attending a Christmas service at the Queen's shindig, the Internet experts on etiquette criticized Meghan's curtsy, which they said was "wobbly" and "lacked confidence." Uh, probably because the whole world was watching and judging her?
"What you should be doing, for a lady, is the right foot behind the left, and then it is a gentle bob," Grant explained. "You keep the hands in because you're not a penguin."
Meghan's biggest crime? Bobbing too low. Fortunately for Megan, she perfected her curtsy at the royal wedding. So what will her critics complain about now? Apparently, there's no shortage of faux pas.
They were furious when she wore a purse across her body.
Article continues below advertisement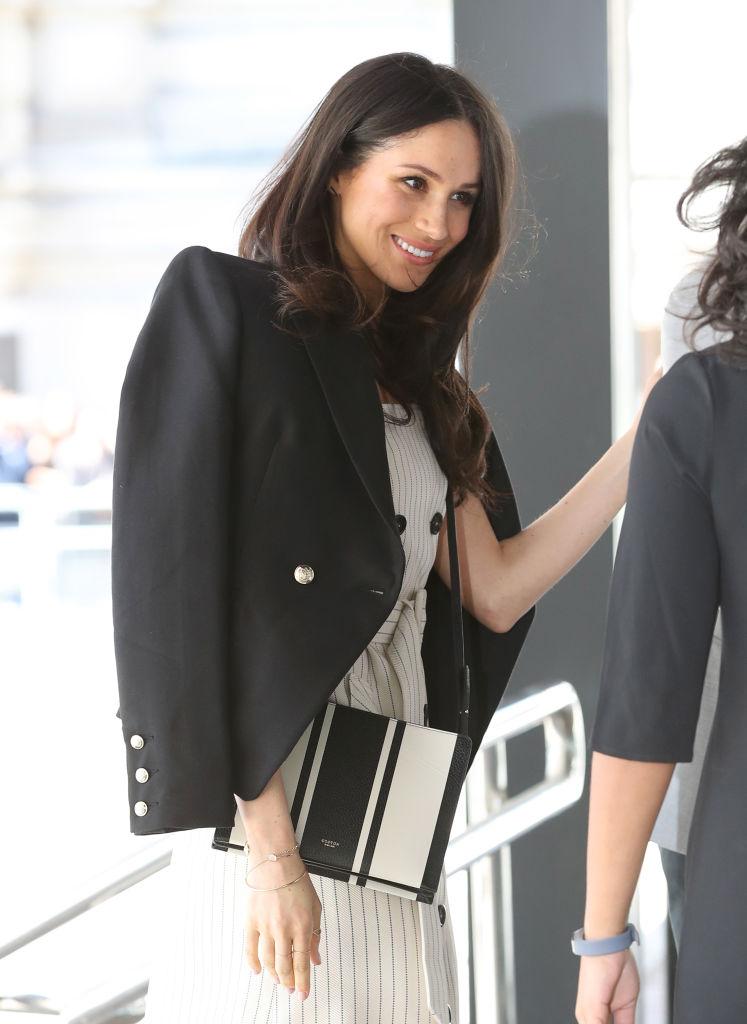 During Meghan's first few royal engagements, she would wear a tiny purse worn crossed over her body. This way, Meghan's hands and arms were free to shake fans' hands, collect flowers and gifts, and take selfies. It might've looked fine to us, but the Duchess was breaking some major rules.
For one, royals are supposed to carry clutches, not bags worn across the body. The reason for this is even more baffling.
"This seemingly small styling choice has more significance than you might think," Harper's Bazaar reported. "The Queen and the Duchess of Cambridge are often seen with clutches or bags with a small handle - which they will then often grasp with two hands - to avoid shaking hands with people with whom it might be awkward."
Since breaking the rules, Meghan has switched from her beloved and practical cross-body bags to the standard royal clutch.
Article continues below advertisement
They hate her "messy bun."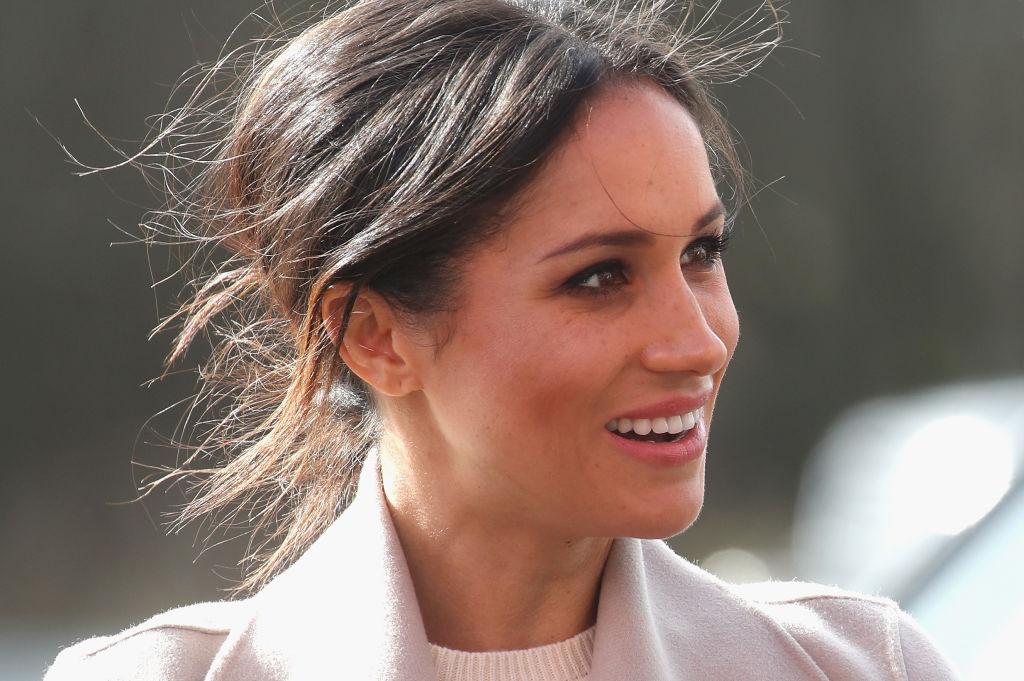 Article continues below advertisement
By far one of the most passionate criticisms is about Meghan's hair, particularly her bun. Although there's no official royal rule that says women can't wear their hair in the carefree hairstyle, her harshest critics find it too "messy." Kate, as an example, often wears hairnets to keep her updos in place. When Meghan wore her controversial bun to her own wedding, fans had enough.
"Meghan Markle we understand you are revolutionizing the messy bun here but your wedding day is not the time to allow a loose piece of hair #bobbypins," a fan tweeted.
Another wrote, "Meghan Markle's hair is coming undone and I want to jump into the tv screen and fix it. I can't focus on anything else #RoyalWedding."
Since the backlash, Meghan's hair has been looking sleeker and bouncier lately, à la Kate. But that still wasn't enough.
Critics are mad when her hair blows in the wind.
Article continues below advertisement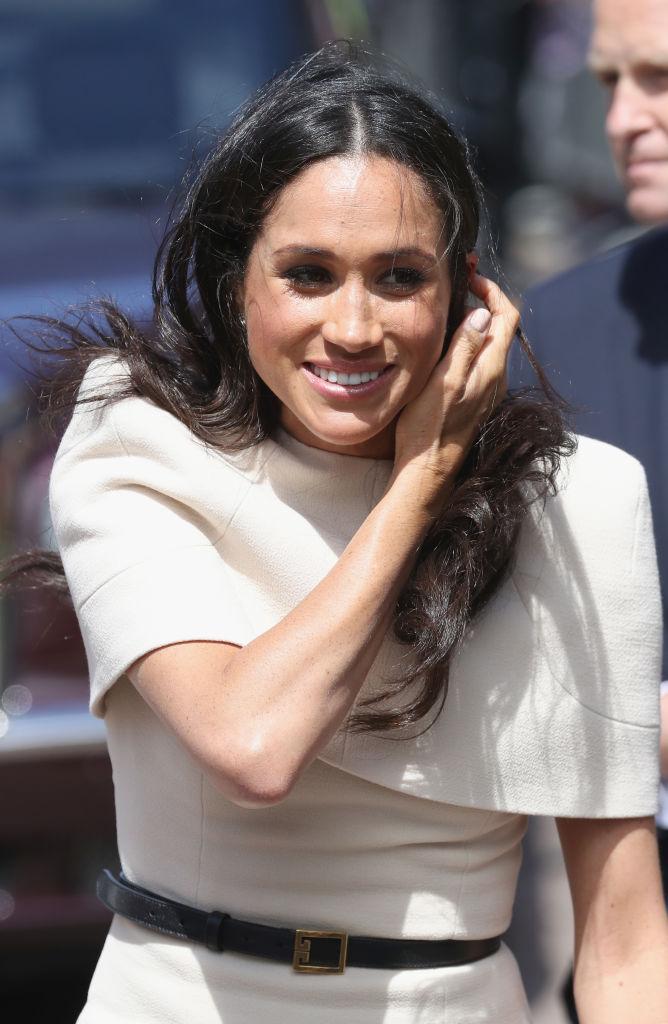 And now things are just getting ridiculous, but yep — fans were peeved when the Duchess had the audacity to step outside and have her hair get tangled up by the wind. "You should have informed Meghan Cheshire is having high winds so she could have tied her hair back," a fan commented. "Agree," another one chimed. "She looks sloppy with her hair loose....isn't she supposed to be wearing a hat, too?" Apparently, it's Meghan's job to control the weather, too.
Article continues below advertisement
They're offended that she turned her back on the Queen.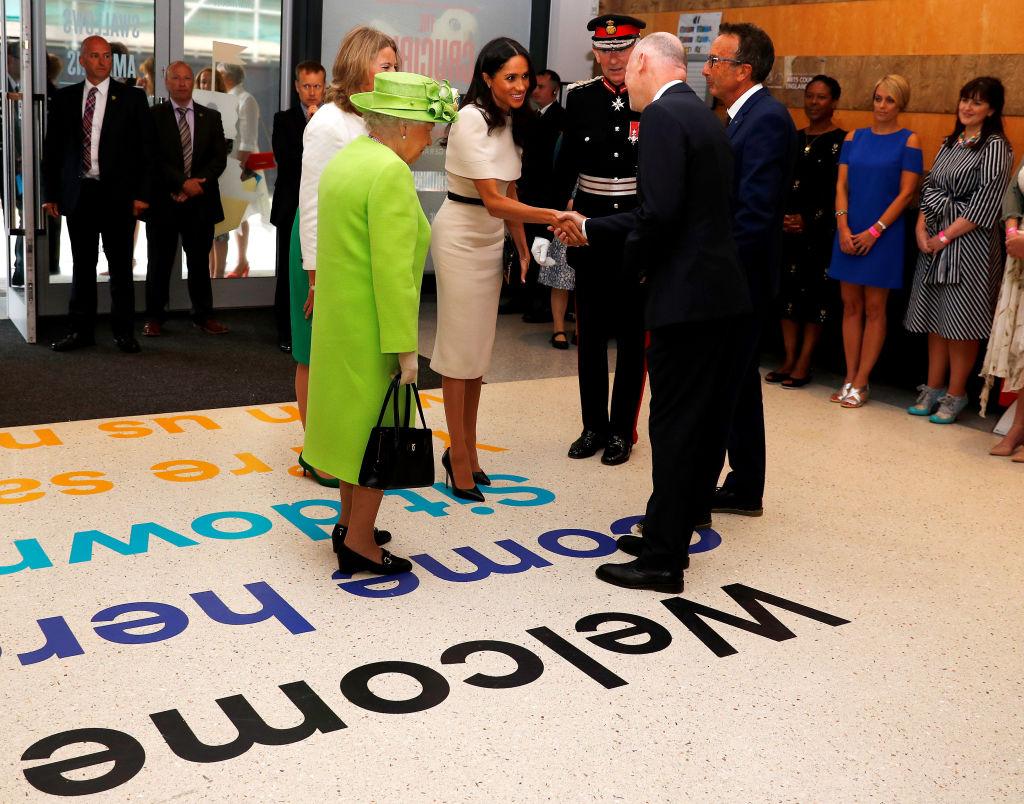 Article continues below advertisement
When Meghan went on her first official royal engagement with the Queen, her critics were frothing at the mouth that the Duchess showed her back to her grandmother-in-law. According to the supposed rule book, royals are always supposed to walk behind the Queen, and are never supposed to let her see their backs.
But while the British press wrote headline after headline about Meghan rudely turning hers (the horror), the reality is that there's no official rule that says you can't. According to the Royal Family's official website, "there are no obligatory codes of behavior when meeting The Queen or a member of the Royal Family." However, "many people wish to observe the traditional forms."
They're mad when she bares her shoulders.
Article continues below advertisement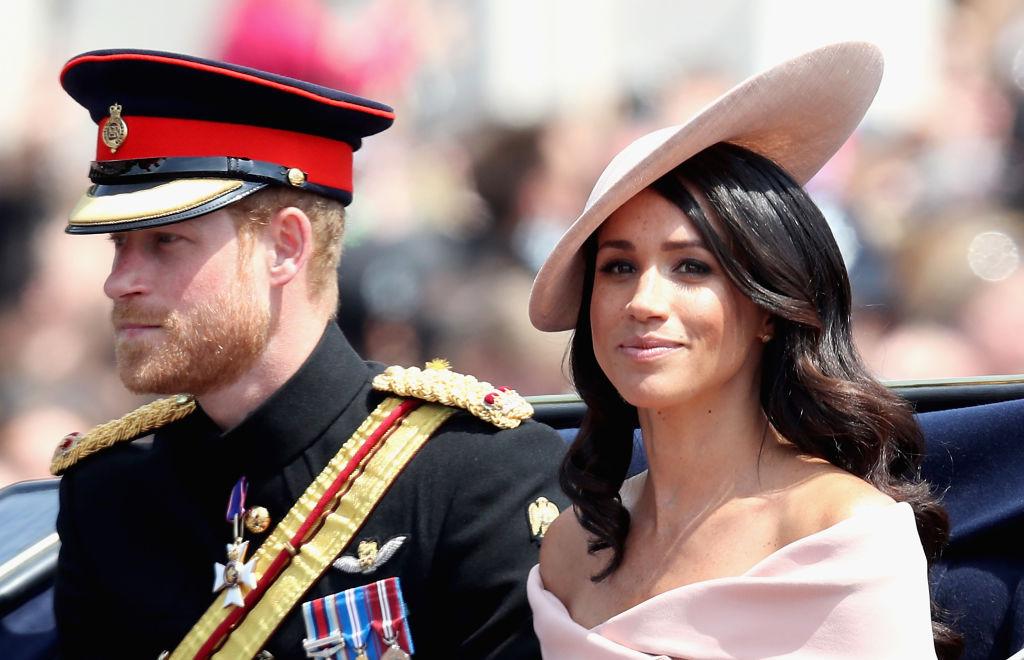 When Meghan attended the Queen's birthday parade in a gorgeous Jackie O-inspired outfit, the Internet couldn't wait to rip her apart about breaking the rules — again. Bare shoulders? Another no-no.
"Traditionally, the Trooping the Color events is seen as a more formal day event," royal etiquette expert Myka Meier told People. "In the past, we have seen female royals wearing conservative dress, much like that which you would see at a British wedding: wearing closed-toe shoes, stockings, hats and dresses or skirts with a modest hemline and with sleeves."
But if Meghan doesn't care, and if it's not an "official" rule, then why are people so bothered?
"It was deemed by some people to be a bit revealing, but personally I couldn't see any harm in it," Joe Little, Majesty managing editor, also told People. "She looked great."