Was Jackson Michie From 'Big Brother' Arrested Before the Show? Fans Are Upset With the Houseguest
Jackson Michie from 'Big Brother' may have been arrested for domestic violence prior to the show — get the details.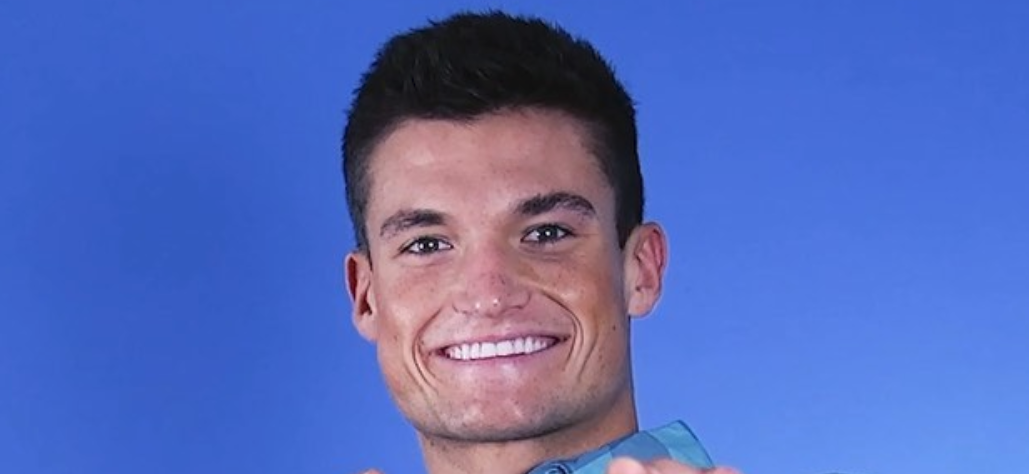 Let's be real. This season of Big Brother has been filled with a slew of showmances, handsome men, and beautiful women. However, with only three short months in the house, it's difficult to learn everything about each and every contestant. But since Big Brother is watching the houseguests at all times, it's sometimes easy to overhear personal details about their lives (especially thanks to the live feeds!).
Article continues below advertisement
The latest? Fans think Jackson told his fellow houseguest (and former showmance) Kathryn Dunn that he was once arrested for domestic violence during the series' live feeds. But was he? Scroll down for everything we know about Jackson Mitchie getting (or not getting) arrested.
Curious viewers began digging into the past of Jackson after this live feed blip in which Kat and Jackson allegedly got into a fight because she was running her mouth about it. And in their search, they found records from February 2018 that could be associated with Jackson due to the name, age, and location match up.
Article continues below advertisement
Big Brother vet Dick Donato (Evel Dick) even took to Twitter to share the records, however, he thought Holly was the one Jackson told. But fans quickly corrected him on the social media platform to let him know that it was Kat.
Article continues below advertisement
If this arrest record is, in fact, connected to Jackson, it's unclear if he was ever convicted on the domestic assault charges. Some fans are on his side when it comes to this matter, and believe that Jackson was never arrested for domestic violence.
"Something doesn't seem right about this, this says Jackson is 22, CBS says he is 24, are you positive this is the same Jackson? Or are people just jumping to conclusions because they happen to have the same name?" one wrote. Another user added, "I could not confirm this on the website. I think it's fake."
Article continues below advertisement
Other fans do believe it could be him, and have taken to Twitter to bash the show's casting process, specifically its casting director, Robyn Kass. "Good job @Kassting lol you need to be fired," one user wrote. "I would hope if he was convicted, which I've seen no proof of, that he wouldn't be allowed on the show," another one wrote.
One more added, "How the f--k he get cast? They even do background checks anymore on these people lol this season casting is a bit of a mess."
Article continues below advertisement
Was Jackson Michie ever actually arrested? It's unclear.
While fans may not know if Jackson was arrested, they do know that he has sure made his mark on the house this season... and not in a good way. First off, he kicked off Season 21 as the first HOH and had to banish four houseguests from the game. He has also been called out for his racist comments on the live feeds.
Lastly, he was first involved in a showmance with Kat, but told her he could no longer be associated with her. He's now in another showmance with his other fellow houseguest Holly Allen.
Only time will tell if Jackson was really arrested, but until then, he just has to focus on winning Big Brother...