People Are Grossed Out By the State of Their Jaclyn Hill Lipsticks
Can't keep up with all the Jaclyn Hill lipstick drama? Here's an overview of what happened during the influencer's makeup launch.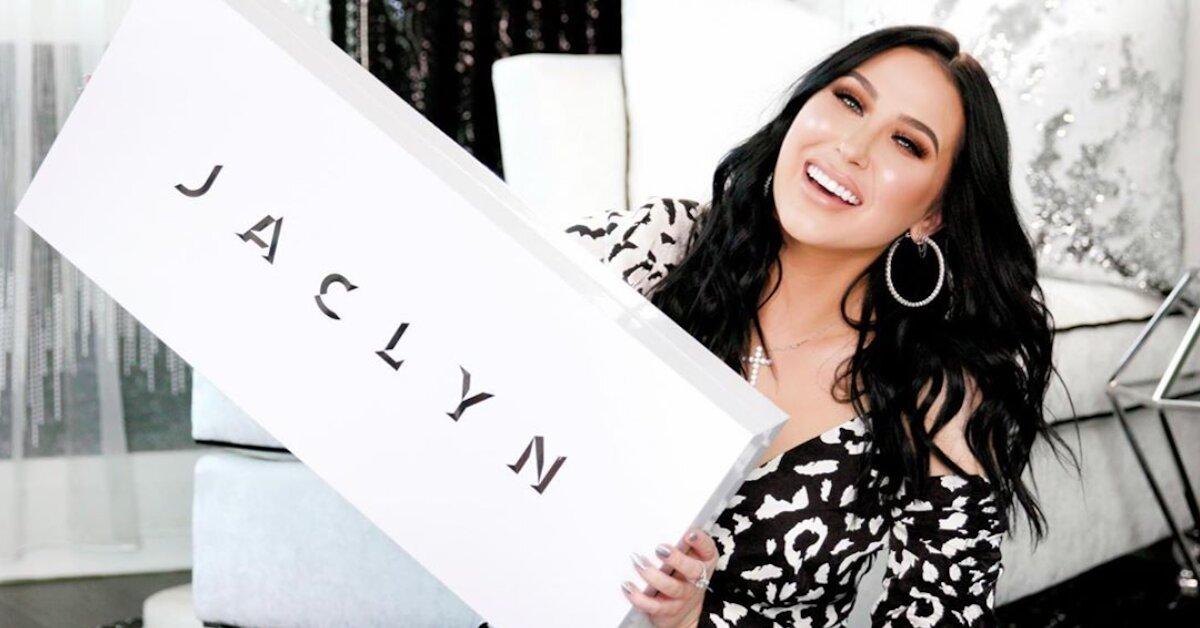 After five years, and a few delays, beauty influencer Jaclyn Hill finally launched her highly anticipated cosmetics brand on May 30 with 20 shades of nude lipsticks — but the reviews are far from glowing.
The amount of customer complaints has been brutal, with some fans claiming that their bullets were tainted with unknown fibers while others showed holes and bumps covering their products. Scroll down for an overview of the controversy currently surrounding Jaclyn's brand.
Article continues below advertisement
What happened to Jaclyn Hill?
The 28-year-old, who has been involved with some rough makeup launches in the past, introduced her new line of lipsticks at the end of May. Each shade, which retails for $18, sold out within a day.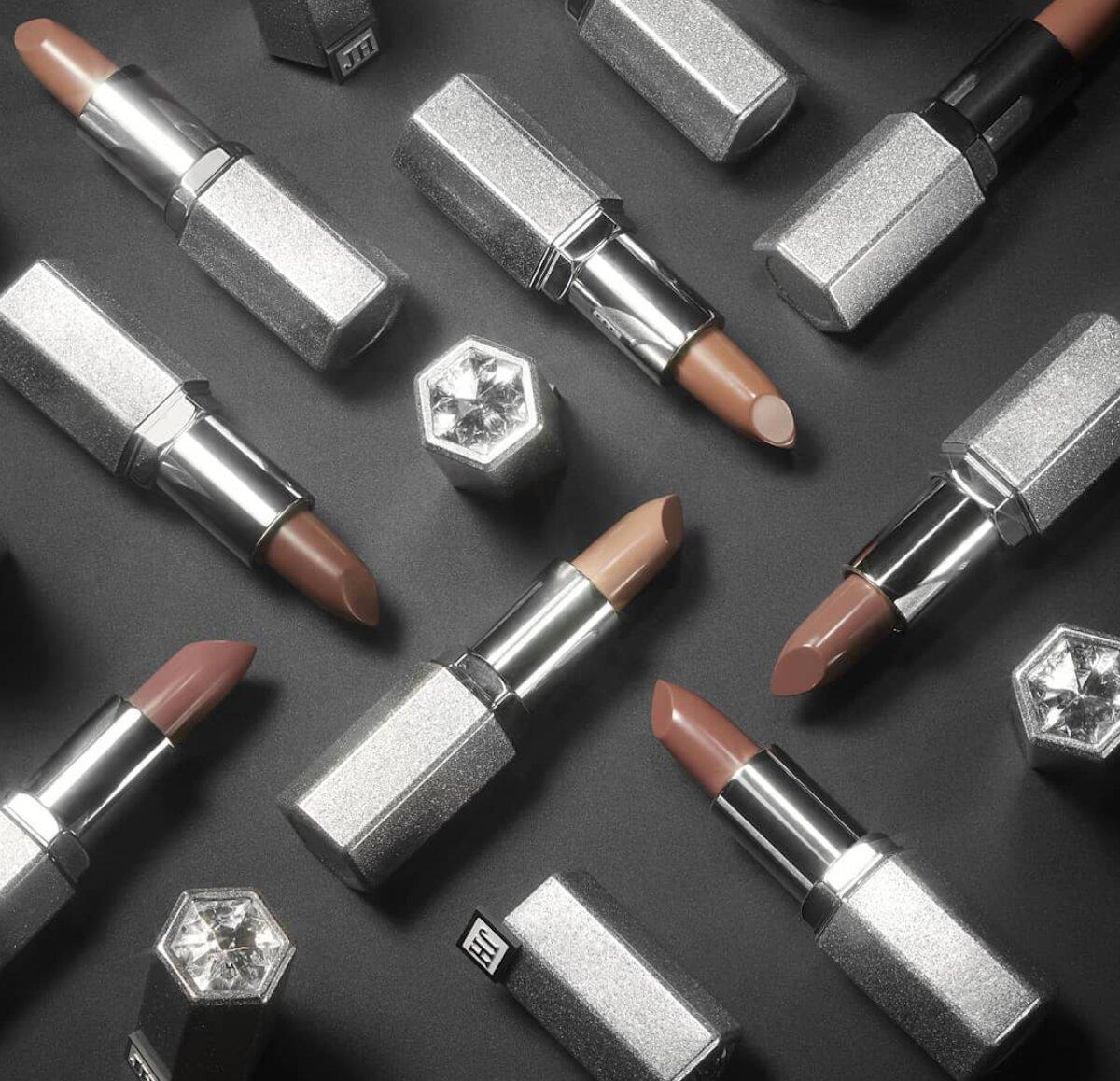 Article continues below advertisement
"Thank you so much for all of the love toward my brand you guys!" the YouTuber wrote on Twitter. "Couldn't ask for a more successful 24 hours!"
But as soon as people started receiving their purchases, Jaclyn's social media accounts were bombarded with negative feedback.
One confused individual shared, "Today when I went to put on 'Decaf' I noticed there was a hard ball inside of it. What is it? Can I get a replacement?" Another added, "One of my lipsticks (Isla) came with black stuff on the bottom."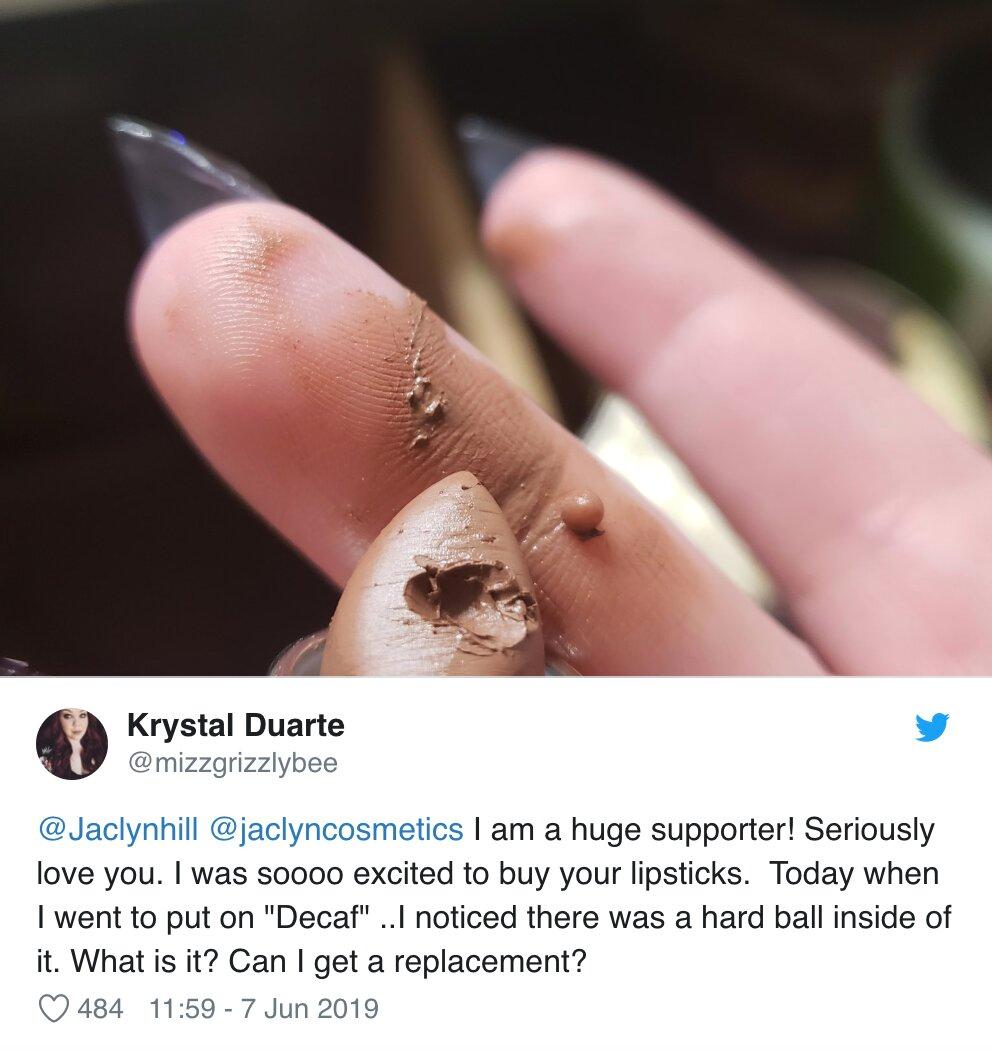 Article continues below advertisement
Some fans were particularly annoyed given that the PR packages sent to fellow influencers appeared to contain higher quality products. Vlogger RawBeautyKristi confirmed the discrepancy in a video on her YouTube page.
"I bought these myself on launch day and also received PR," she explained. "When I was unboxing and looking at each of the lipsticks, I noticed that what people were saying was true, that there were some issues with the outer appearance of the actual lipstick themselves."
The 31-year-old went on to say, "Upon further inspection, I noticed fibers, hairs, beads, and pitting in a bunch of the lipsticks. I decided to put them under a microscope to see what everything looked like up close, and I was shocked."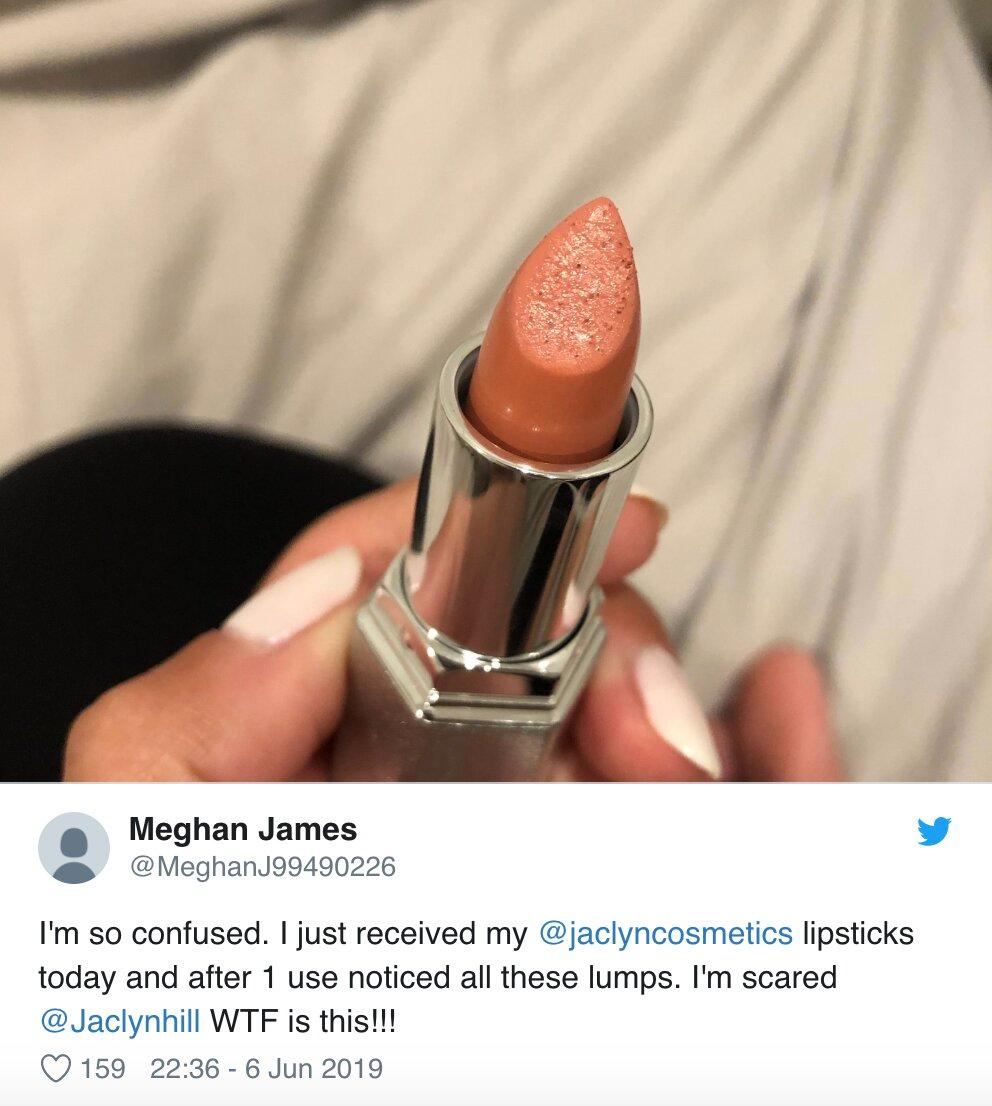 Article continues below advertisement
Despite her findings, Kristi defended Jaclyn and her brand. "I do not think that Jaclyn was aware of the quality of these before [they were sent] out. I think that these lipsticks are either old, or the lab has zero quality control and that they are contaminated, which is what I truly think happened. I really feel like the lab did Jaclyn dirty."
Jaclyn has since responded to the lipstick drama.
After apologizing to fans who received products that were "anything less than perfect," the brunette beauty alleged that the problems stem from the manufacturer.
In response to RawBeautyKristi's review, Jaclyn explained, "If any of you are receiving lipsticks like this.... please know that this is NOT hair! My factory used brand new white gloves to do quality control & they shed all over my product! We switched to rubber gloves 2 days ago & will make sure this never happens again."
Article continues below advertisement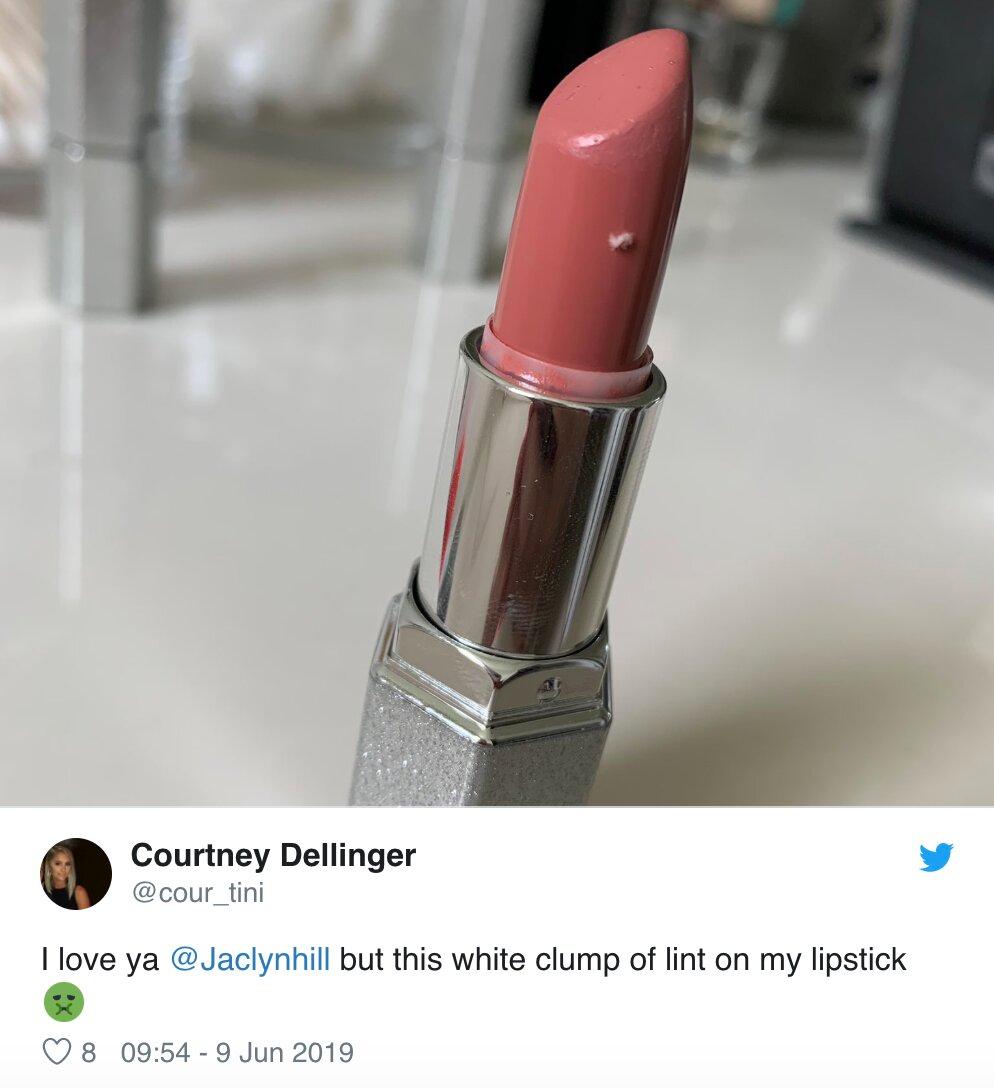 Jaclyn assured dissatisfied customers that she will work hard to rectify the situation. "I will make it right for you & learn from this mistake! That's a promise," she proclaimed on Twitter.
A restock is coming — for those who are still interested.
If you missed a chance to buy one of Jaclyn's lipsticks, and still want to after reading the reviews, the website states that the line will be restocked.
Jaclyn has yet to announce a specific date, but she previously shared that she'd like to see all the shades restocked by the end of June. Until then, her team's going to have their hands full replacing orders.