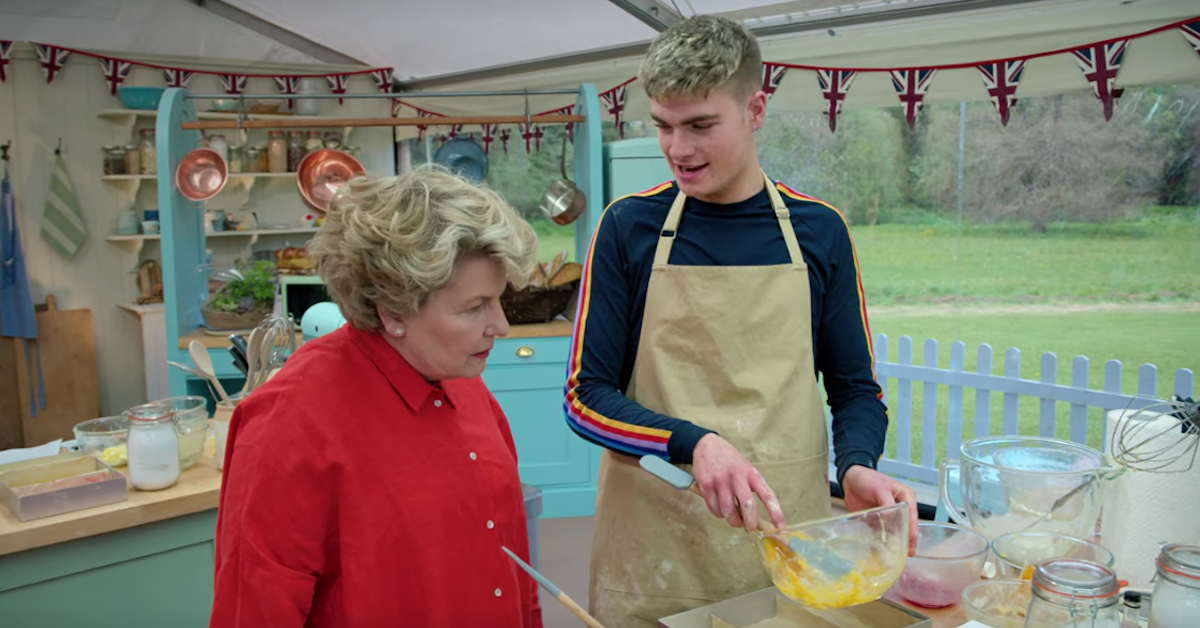 Everyone's Obsessed With Young Lad Jamie Finn on 'Great British Bake Off'
*This post contains spoilers about Season 10 of Great British Bake Off*
This 10th season of Great British Bake Off might just be the best one yet, and not just because the judges are literally calling it the "biggest competition ever." This year, instead of the usual 12 contestants vying for the bragging rights of best home baker, we will see 13 people duking it out in the Welford Park tent.
Article continues below advertisement
But viewers are immediately endeared to 20-year-old Jamie Finn, whose father is his baking mentor. Keep reading for everything you need to know about Jamie from Great British Bake Off.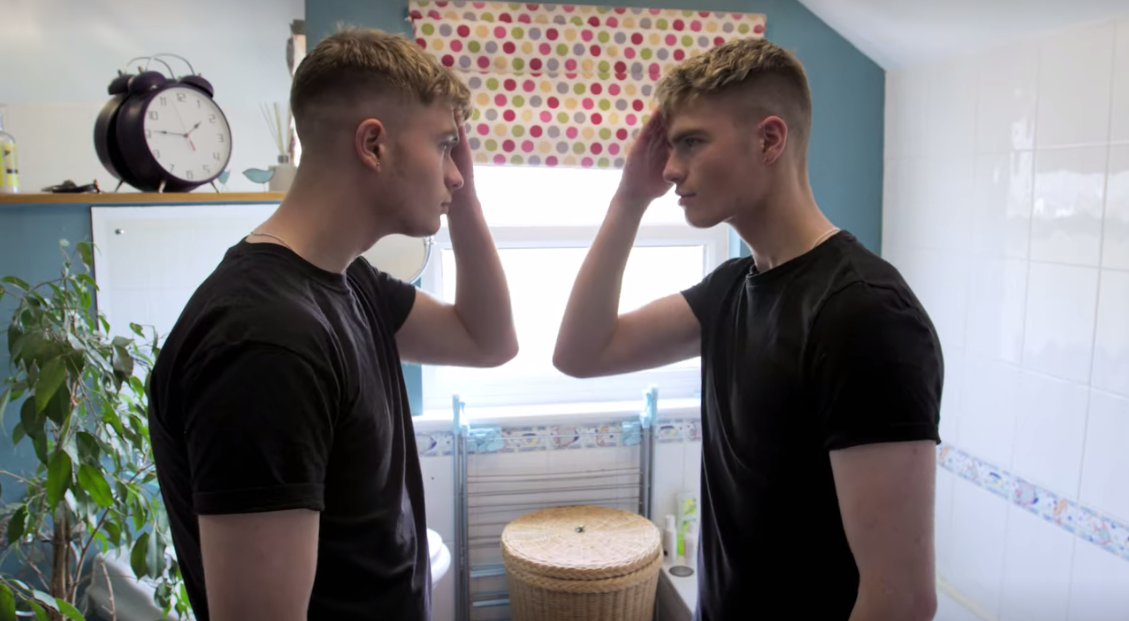 Article continues below advertisement
Jamie comes from a family of bakers.
During the first week of the competition, Cake Week, Jamie managed to impress the judges and his fellow contestants with an Easter Simnel Cake passed down to him from his nan. "This is my grandma's recipe I'm using," he says proudly when we meet him. "I think she's pleased I'm using it — I don't think she's angry."
The 20-year-old Dorking native is a part-time waiter, currently on a gap year. While he might have learned his baking skills from his grandma, Jamie's father, Pat, is his bonafide baking mentor. Oh, and did we mention that he also lives with his identical twin brother, Alex?
Article continues below advertisement
On the show, Jamie quickly endears himself to the judges, hosts, and other bakers — not to mention to viewers at home. His young age, quick wit, and adorable humor frequently cause others to tease him, but Jamie is calm, cool, and collected. "I'm 20 years old! I'm allowed out," he tells a judge who asks him whether his mom knows he's on the show.
Does Jamie Finn win Great British Bake Off? SPOILERS!
While Jamie coasted through Cake Week — and honestly who could forget his adorable dog cake with cookies that looked like dog treats on the inside — he unfortunately does not make it past the Biscuit round.
Article continues below advertisement
In a touching letter Jamie hand-wrote for his fans, he said, "Thank you so much for all the messages I've been sent and for the love I have received. It means so much that everyone has had so much fun watching Bake Off! I am overwhelmed by the support I've been given on social media, which I really wasn't expecting and it has made my Bake Off experience even better, which I never even thought would be possible."
Article continues below advertisement
He continued, adorably, might we add, "I hope I haven't let anyone down by leaving so early. I gave it my best shot, which is all I could have asked for from myself, I don't have a single regret! Although I am devastated that I couldn't come back to bake next week, I definitely deserved to go when I did because it wouldn't have been fair for any of the other bakers to go. They are all super talented!"
"I feel so lucky to have been given the opportunity of a lifetime to bake in the big white tent," Jamie concluded, "and it's an experience I will never ever forget. My entire Bake Off journey, from writing my application to hugging everybody goodbye has just been insane and I will forever be grateful for it!"
Don't miss a single episode of Great British Bake Off, which airs weekly on Netflix.