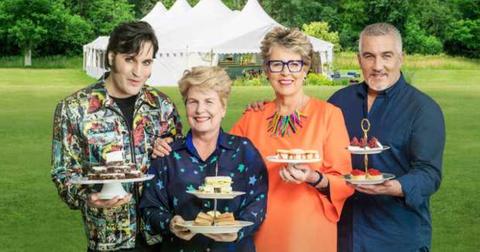 Everything We Know About Season 10 of the 'Great British Bake Off,' Plus, How You Can Stream at Home
By Gabrielle Bernardini

Updated
Cookies, cupcakes, and desserts galore. Yes, the Great British Bake Off (known in the U.S. as the Great British Baking Show) is coming back for a brand-new season. Season 10 of the hit series will introduce 13 new home bakers as they compete in a series of elimination rounds, hoping to ultimately be named champion. 
Judges Prue Leith and Paul Hollywood return as judges, along with hosts Noel Fielding and Sandi Toksvig. The Channel 4 series recently announced the youngest lineup of amateur bakers ever to appear on the show, with nearly half of the cast in their 20s. 
Seriously, fans are in for a real treat this season. Find out everything you need to know about the upcoming series, including how you can watch the Great British Bake Off at home, plus get details on the cast.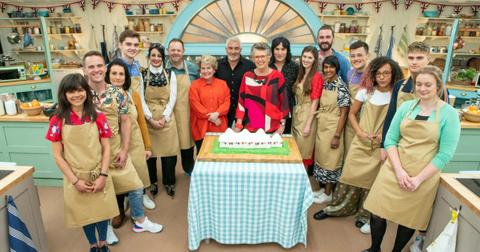 Here's how to watch the Great British Bake Off if you're not in the U.K.
If you live outside the United Kingdom, you're unfortunately not able to broadcast Channel 4 shows, including GBBO. But, don't fear, we have a solution to your streaming problem. To stream a U.K. network, it is recommended to use ExpressVPN. This app will hide your IP address, making you virtually invisible from the border protected site.  
However, there is a small fee for this service. ExpressVPN charges $12.95 per month for service. Though, they do offer a 30-day money-back guarantee if viewers "find they can't watch Channel 4 in the USA or abroad – or any other content for that matter!" 
If you are not looking to sign up for another streaming service, you could always wait until Season 10 appears on Netflix. Yes, the British baking show also has a partnership with the streaming giant. However, the streaming service has not yet announced when the reality competition series will be available. So, you may just have to satiate your baking appetite with a few reruns until new episodes are uploaded.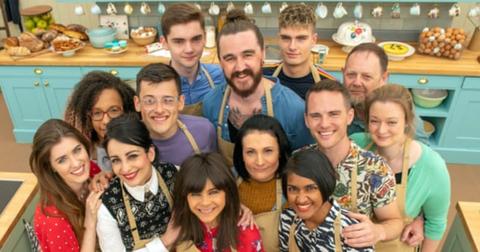 Meet the 2019 cast of the new season of Great British Bake Off.
Season 10 of the reality series will follow these amateur bakers competing in a slew of challenges that test their baking aptitude. Who will rise like a soufflé? Who will get burned by the pressure? 
The Channel 4 series recently announced the new lineup of competitors and this season has a lot younger cast members, with many in their 20s.
Check out the bakers and their current job titles below.
Alice, 28, Geography teacher
Michael, 26, Theatre Manager/fitness instructor
Helena, 40, Online project manager
Rosie, 28, Veterinary surgeon
Priya, 34, Marketing consultant
David, 36, International health advisor
Amelia, 24, Fashion designer
Michelle, 35, Print shop administrator
Jamie, 20, Part-time waiter
Steph, 28, Shop assistant 
Catch these home cooks on Season 10 of the Great British Bake Off airing on Tuesday, August 27 at 8 p.m. on Channel 4.